McDonald's Hasbro Mini Board Games are currently available part of Happy Meals.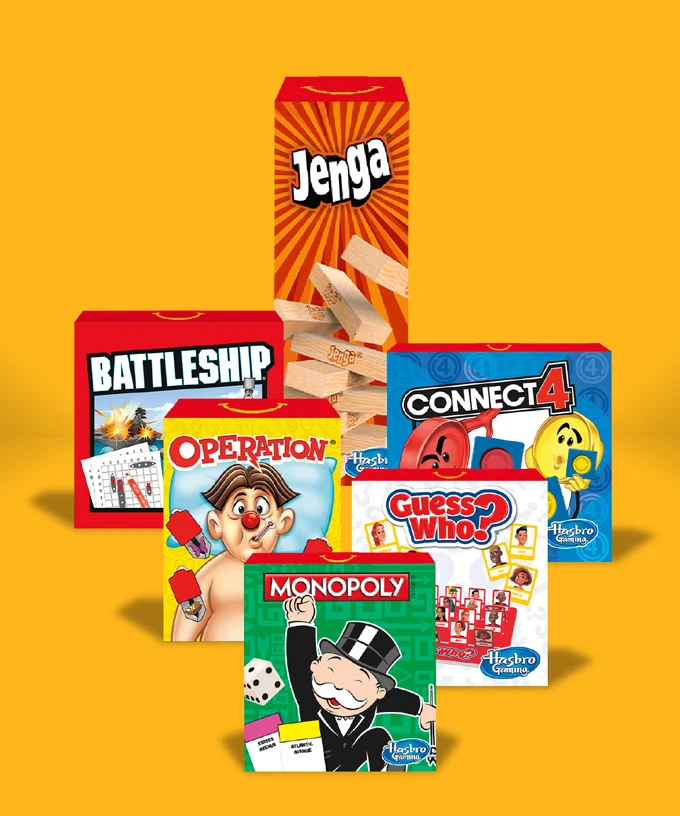 These include Jenga; Battleship; Operation; Connect 4; Guess Who; and Monopoly.
We got the Mini Guess Who board game and it was well designed. All the original characters are included and you just need to tear up the individual character cards and place them along the slits in the game board. Instructions on how to play are included.