McDonald's in the US is bringing back its Halloween Happy Meal along with collectible pails. The McDonald's Halloween Buckets 2022 collection includes the most iconic Halloween trio – McBoo, McPunk'n and McGoblin – that first came on the scene back in 1986.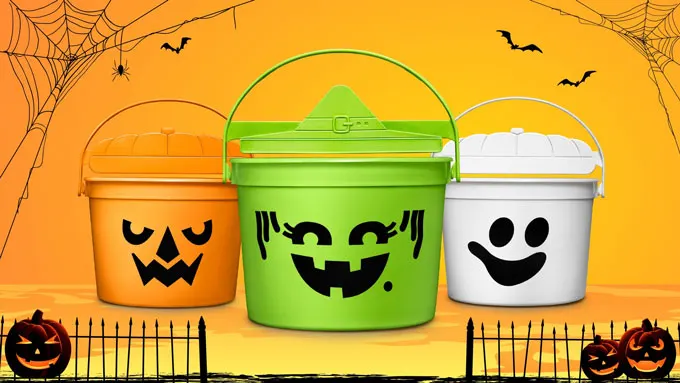 The nostalgic Happy Meal is returning to participating McDonald's restaurants nationwide from Oct. 18 – 31, while supplies last.
They may have vanished for a while… but that didn't stop you from finding clever ways to keep their spooky spirit alive – from potting plants in them to using them as OOTD accessories.
So, in honor of the return of one of your fave Happy Meals, McDonald's is serving up five fan-inspired ways to reuse McDonald's Halloween Buckets 2022 after you've enjoyed the delicious eats inside.
Check out the ideas from @sidclusive, @beatsbyjblack, @saracampz, @themartinezcasita and @laurdiy!
Don't feel ghosted by the limited-time appearance of the Halloween Pails. Head to your local McDonald's in the US starting Oct. 18 to snag your own.