Matcha Man Ice Cream & Taiyaki is a soft serve shop located in the Georgetown neighbourhood of Seattle.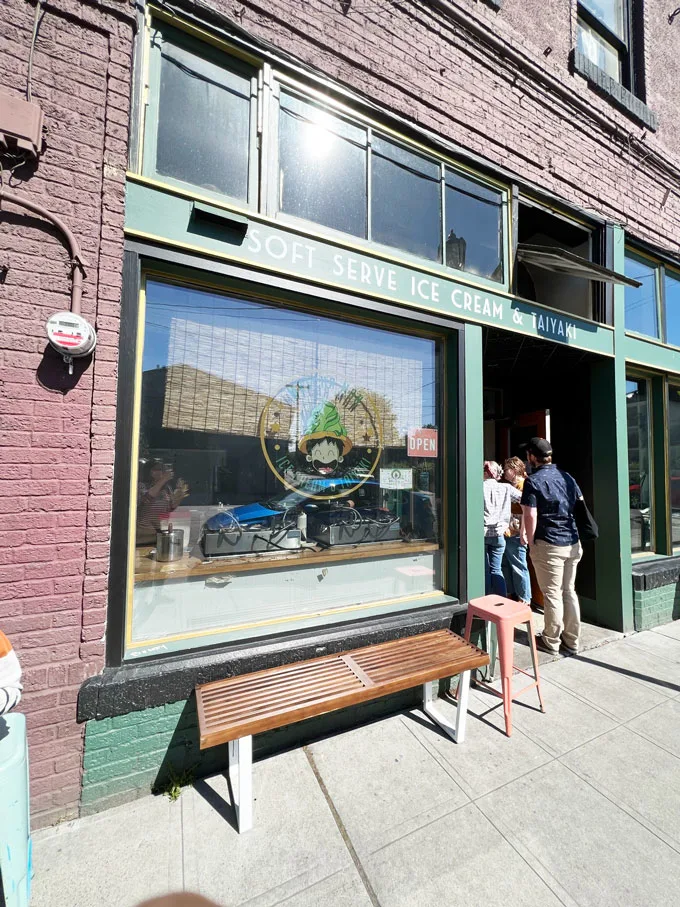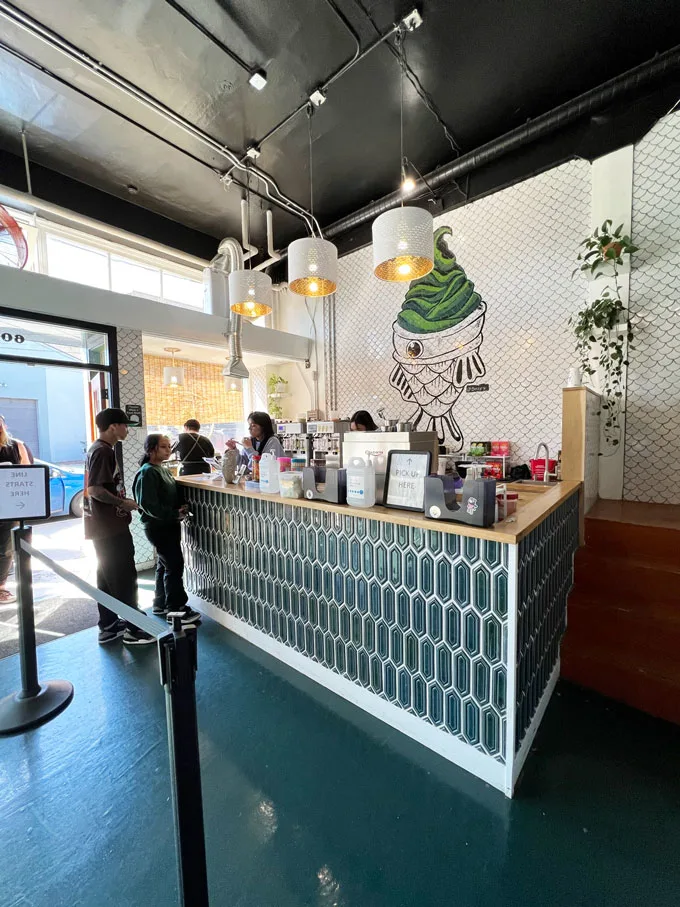 They specialize in taiyaki (Japanese fish-shaped waffle) filled with choice of red bean or nutella and topped with soft serve in flavours like Matcha, Ube, Cherry Blossom, Honey Lavender, Pineapple Dole Whip and more. Their flavours rotate from time to time.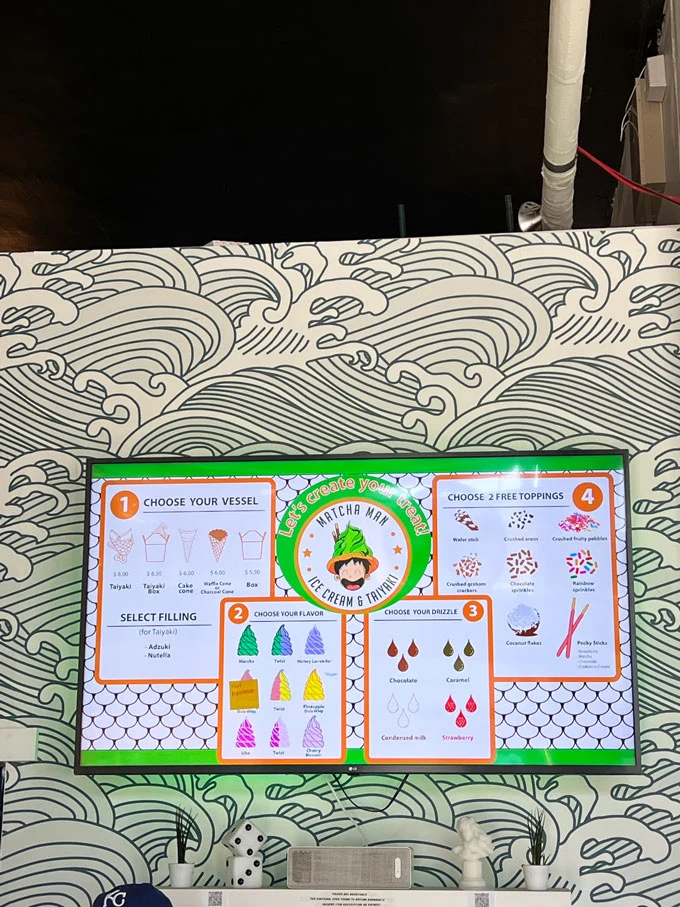 You can opt for a free drizzle in flavours like chocolate, caramel, condensed milk and so forth as well as choice of two free toppings like Pocky sticks, chocolate sprinkles, rainbow sprinkles, wafer sticks and more.
The soft serve in a taikyaki is $8 but you can choose other vessels like a cones (waffle, cake or charcoal) and boxes which are around $6.
We went with the matcha/ube twist in a red bean filled taiyaki and cherry blossom/honey lavender twist in a red bean filled cone.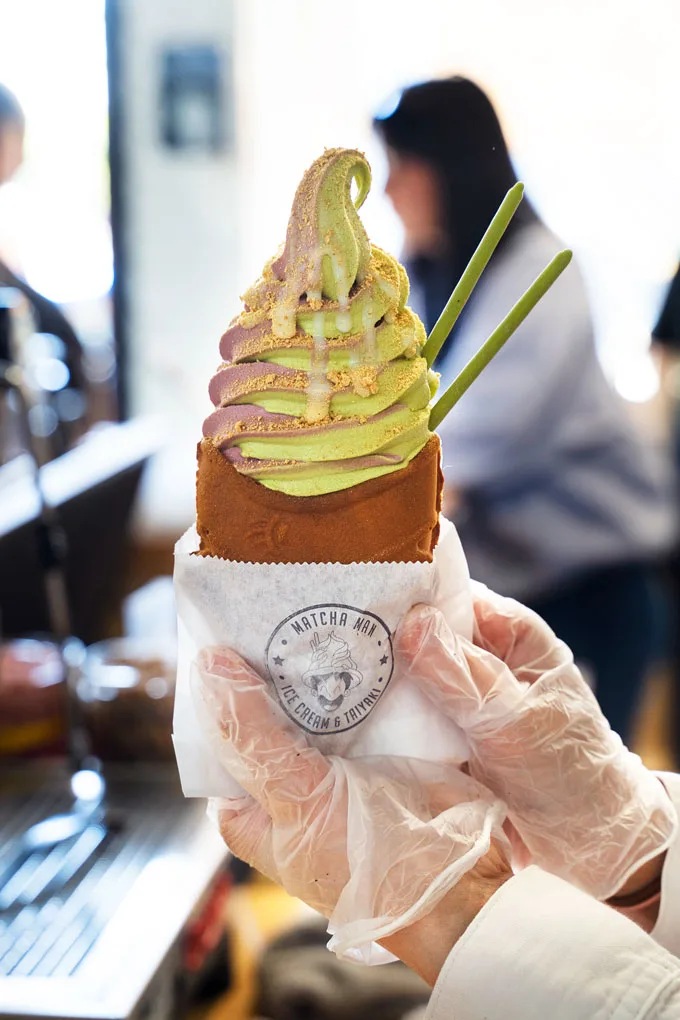 The soft serves were creamy but a little artificial tasting – still OK overall. The taiyaki waffle was fresh, crispy and the sweet red bean filling was smooth and tasty.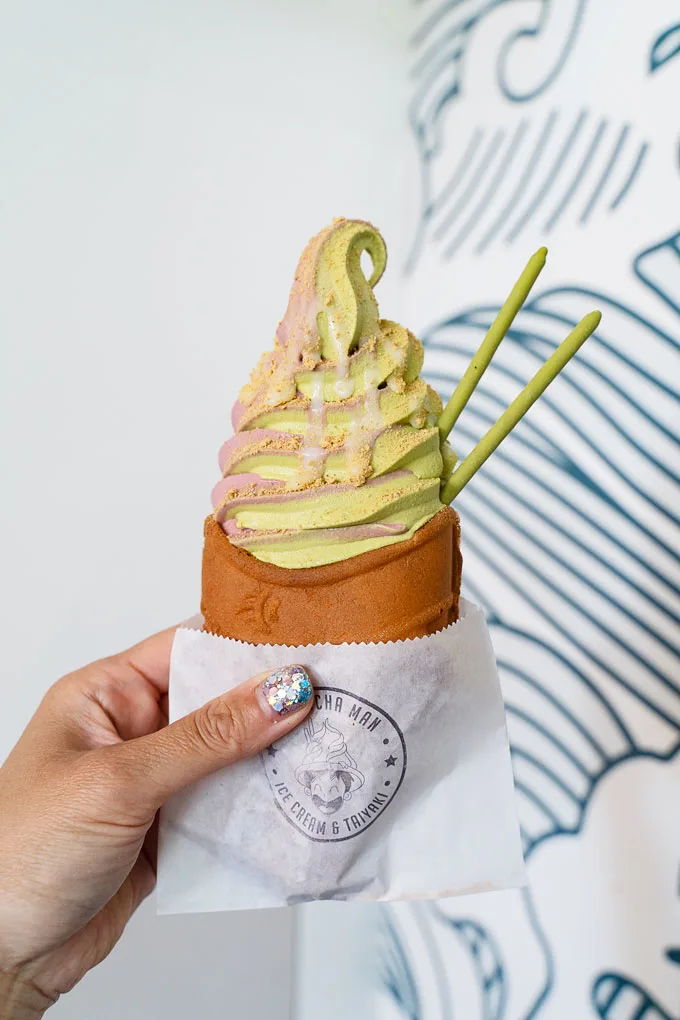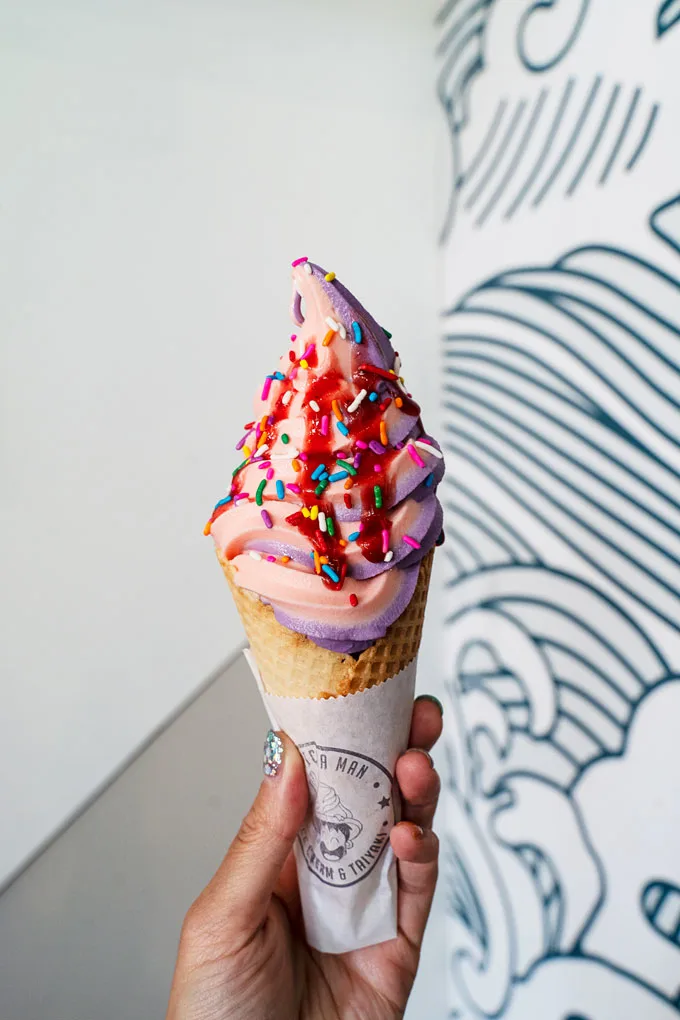 Matcha Man Seattle is a fun spot overall to grab some dessert in Georgetown.
6014 12th Ave S, Seattle, WA 98108, United States