It was a night to remember dining at the celebrated MICHELIN 3 star restaurant, Manresa, in Los Gatos California. They were also named in the World's 50 Best Restaurants list in 2012.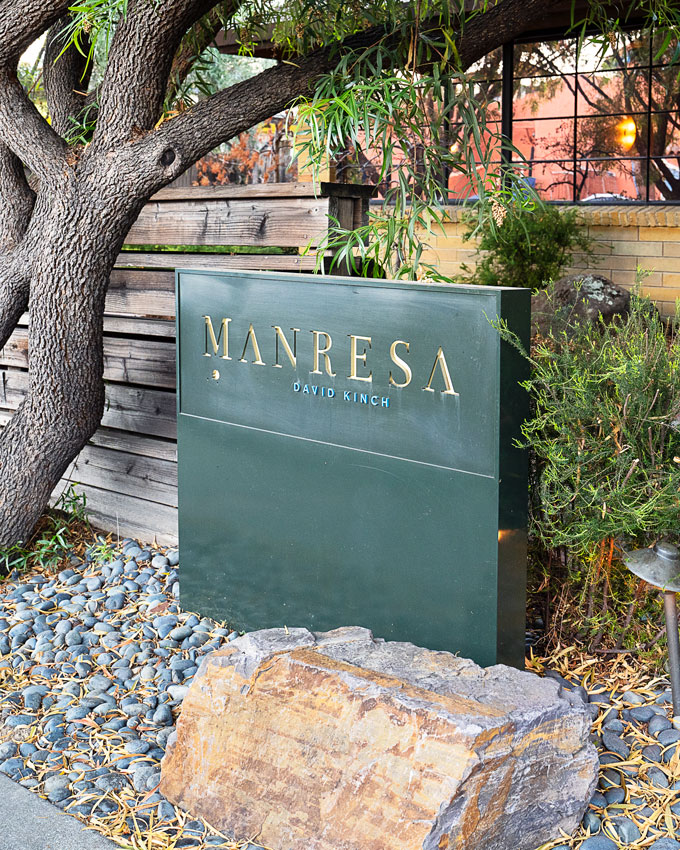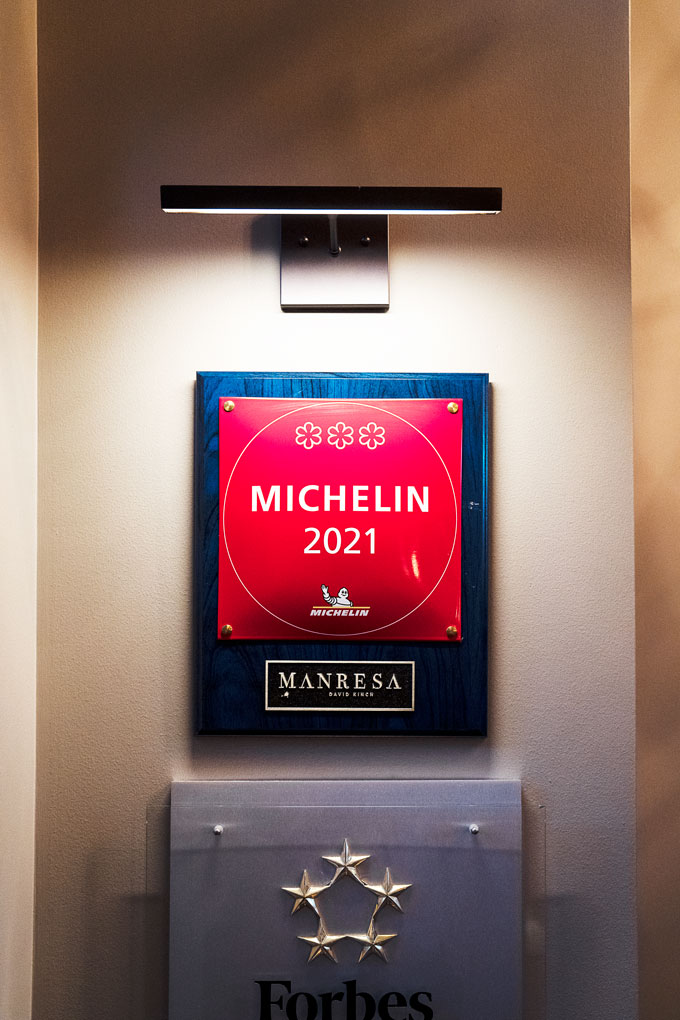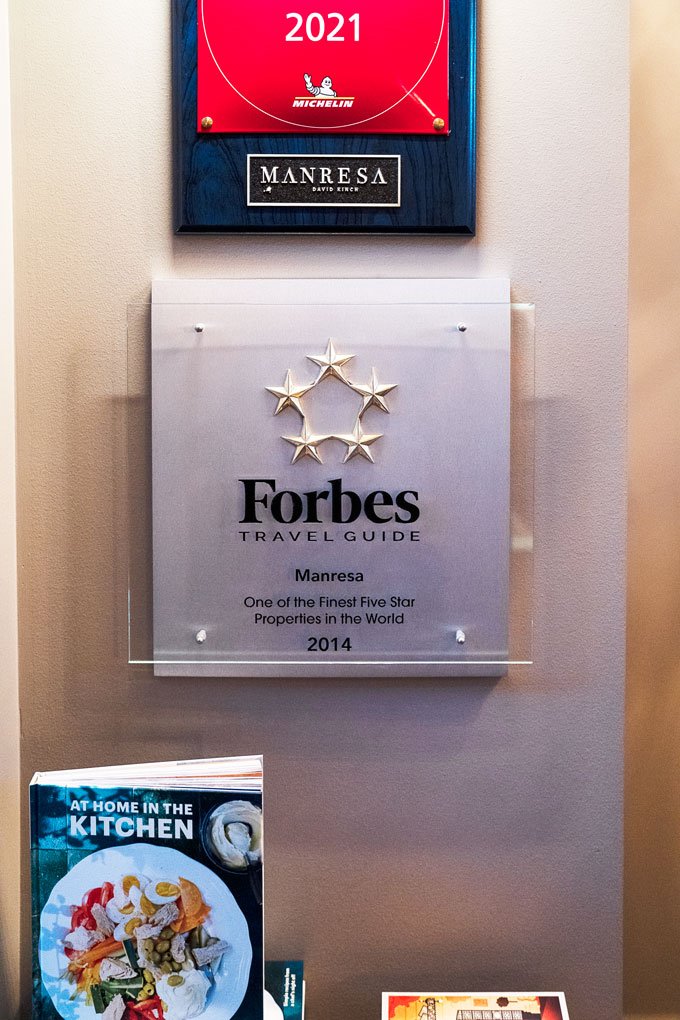 Chef David Kinch serves up inventive Californian farm-to-fork cuisine at his restaurant, Manresa, in Los Gatos CA – known as the oldest American Viticultural Area in California and at the base of the Santa Cruz Mountains.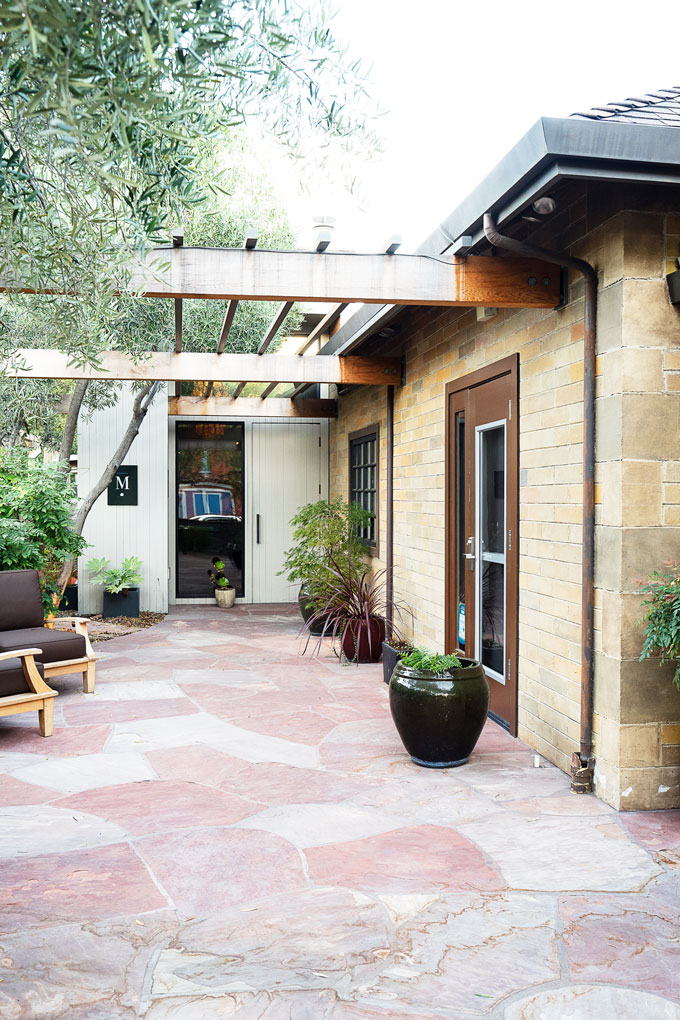 Manresa features tasting menus that capture the terroir of the California coast featuring ingredients from his trusted network of local farmers, ranchers, foragers and fishermen and the dishes are created using novel culinary methods.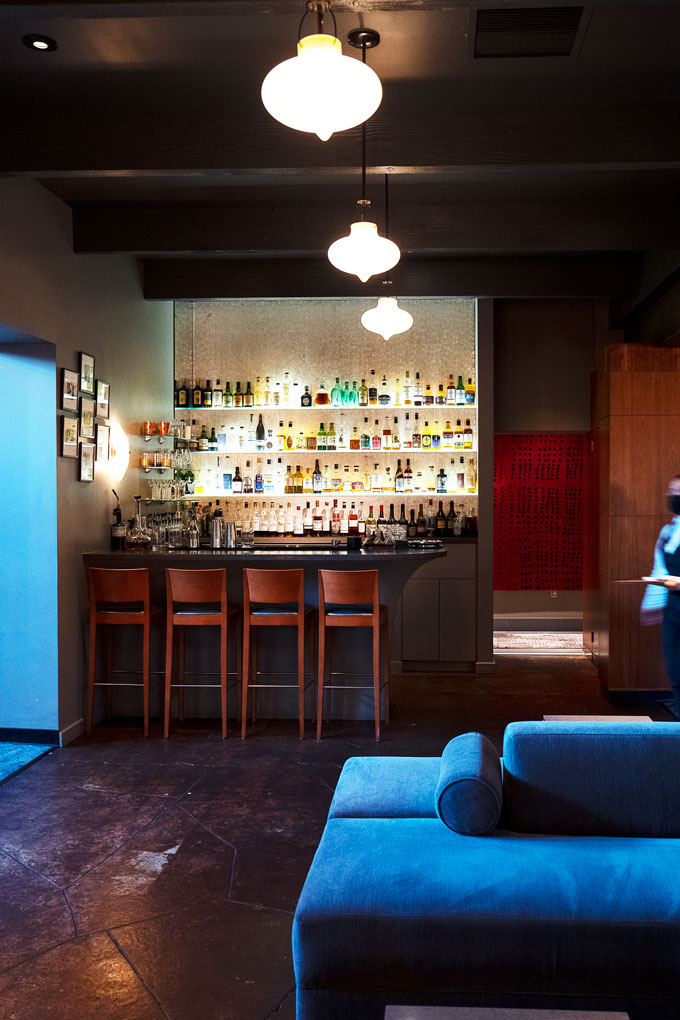 The wine list features around 1000 labels representing elite domestic and foreign producers.
Making the Reservation
The reservations for Manresa aren't as hard as getting one for The French Laundry. I managed to get a reservation even after they were released. That means, you might not really need to be there at your computer waiting for the reservations to open on Tock.
I was also dining solo and Manresa is one of the few three-star Michelin restaurants in Northern California that accepts solo diner reservations.
The tasting menu (just the food portion) is $325 USD plus tax and is prepaid on Tock. They also have a pretty flexible and friendly reservation policy where you can cancel and be refunded if you cancel at least 3 days ahead of the reservation.
The Experience
I had a great time dining at Manresa where I thought the food was creative and delicious. The dishes definitely had a farm-to-fork type of feel and the combination of ingredients was fresh. The ambiance was sophisticated and refined, but still approachable.
Service was very polished and professional from start to finish. I love how they precisely place the cutlery on your table.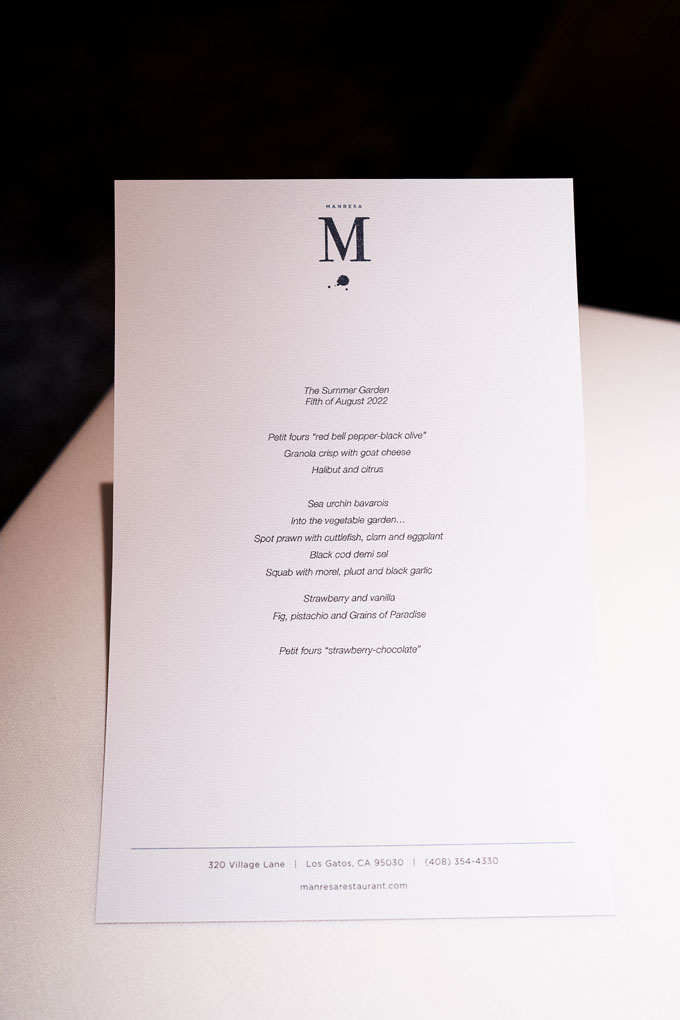 Here's a look at the dishes of the evening:
Petit fours "red bell pepper-black olive"
Red bell pepper pate de fruits
Black olive madeleine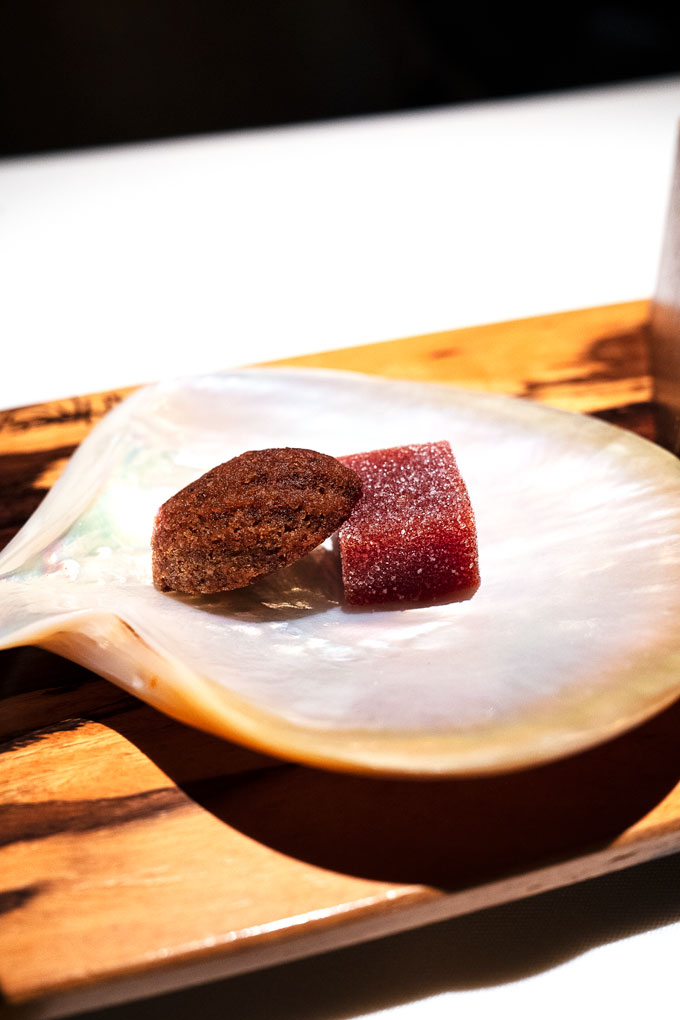 Granola nut crisp with goat cheese mousse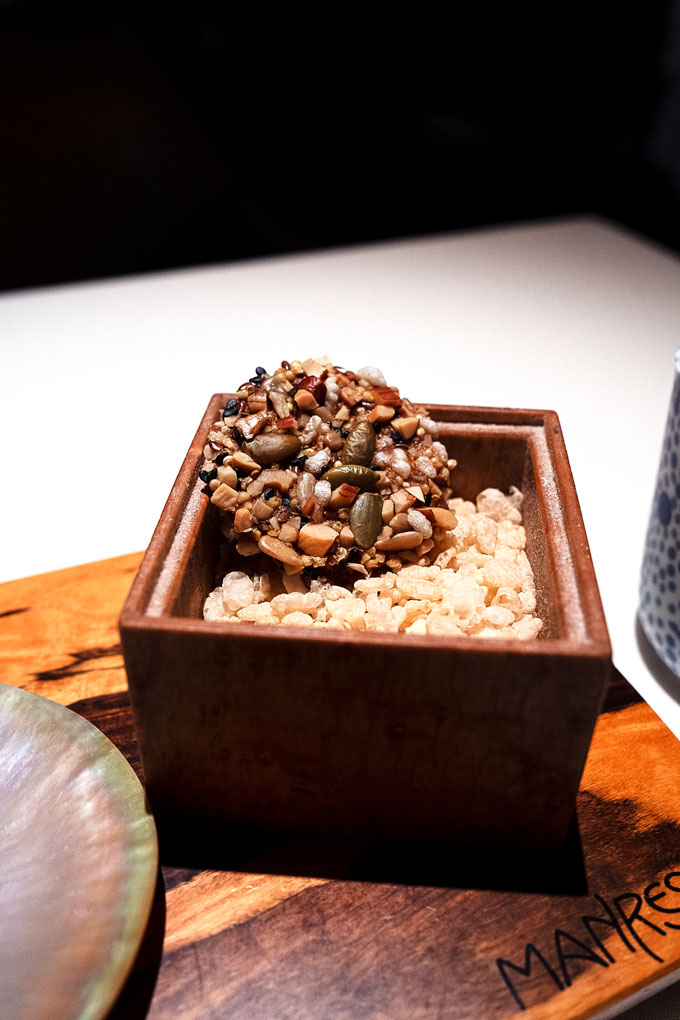 Halibut and citrus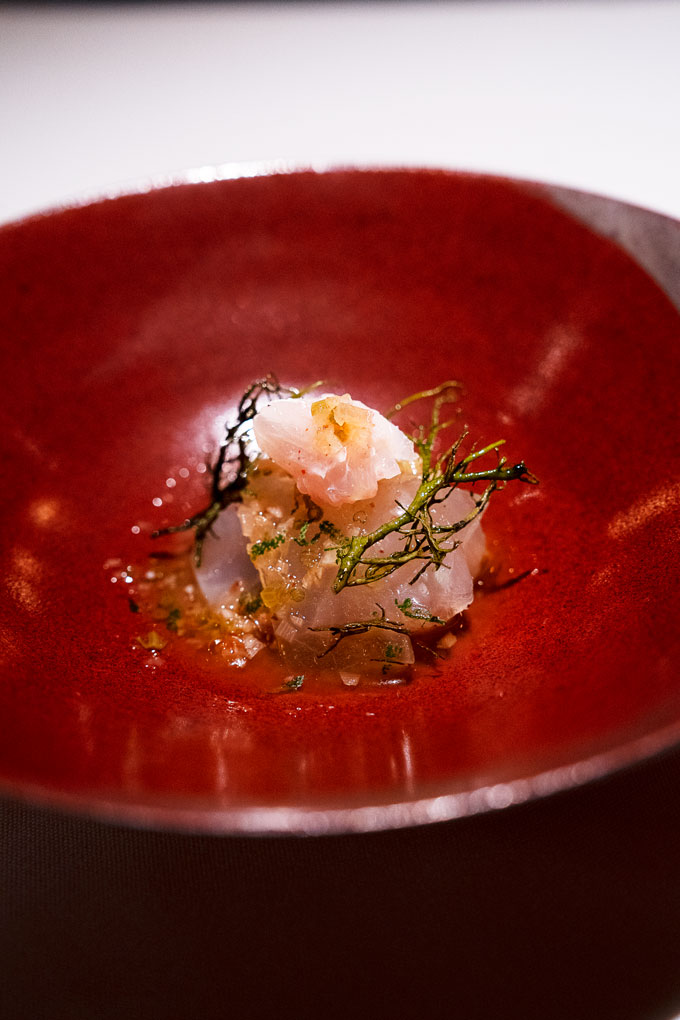 Sea urchin bavarois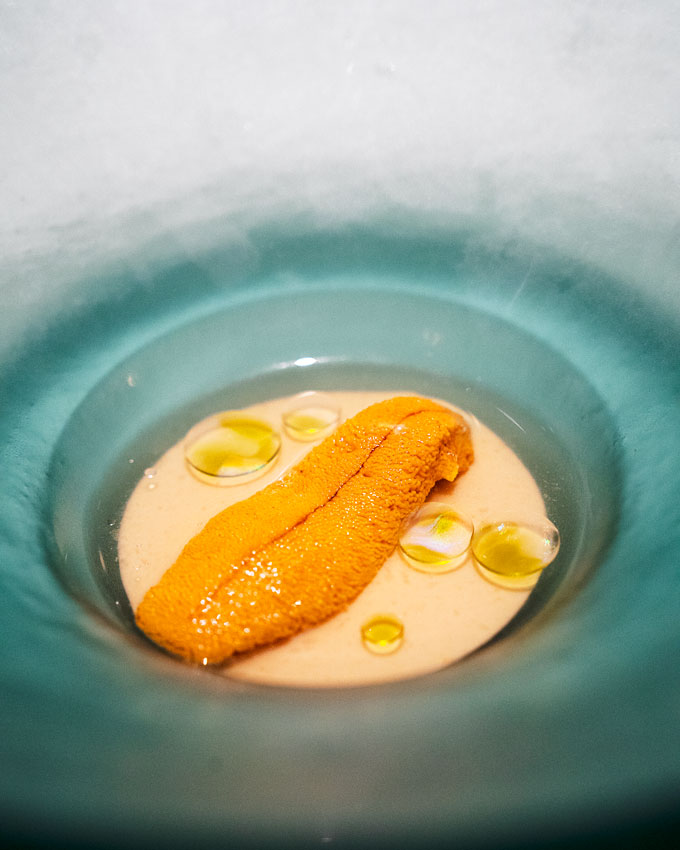 Manresa bread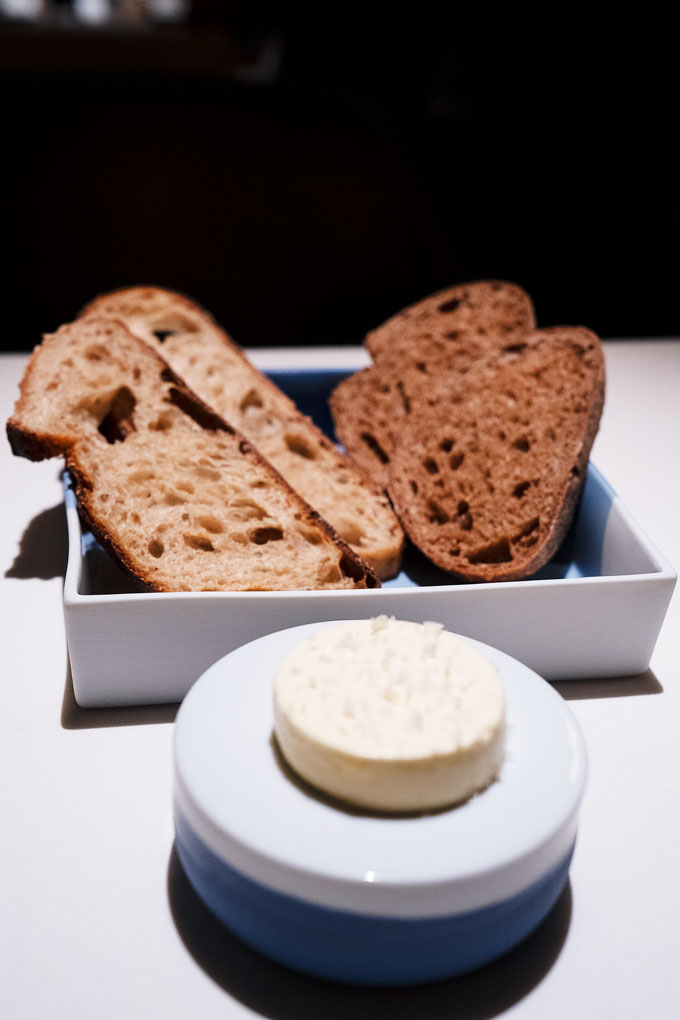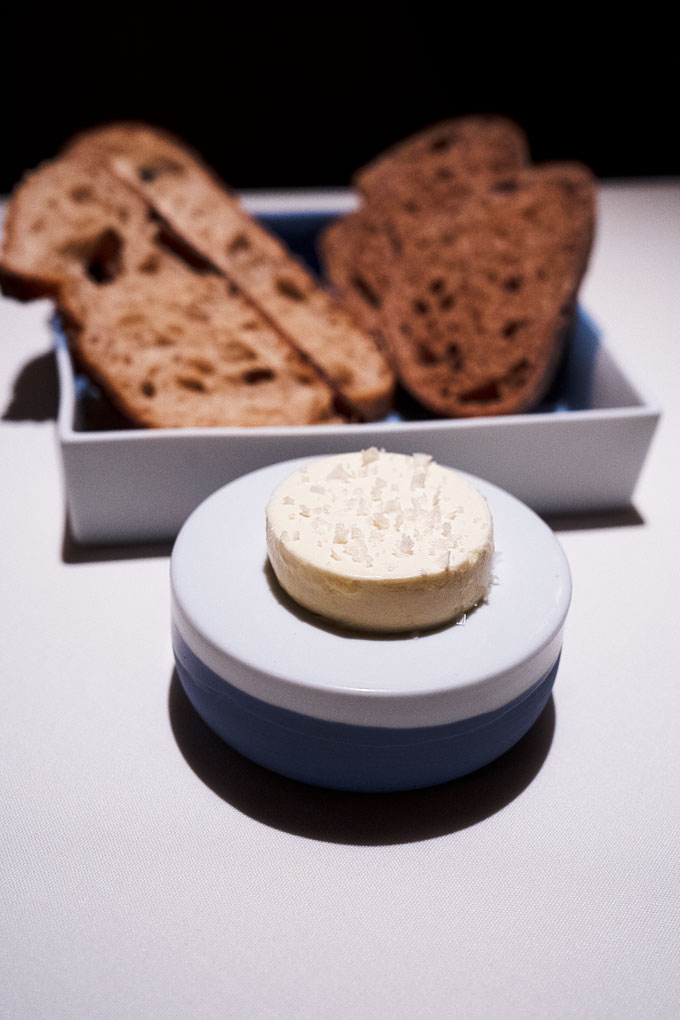 Into the vegetable garden…
Olive toast, urban tomatoes, compressed watermelon, grilled strawberries, gooseberries, seasoned flowers and beet pollen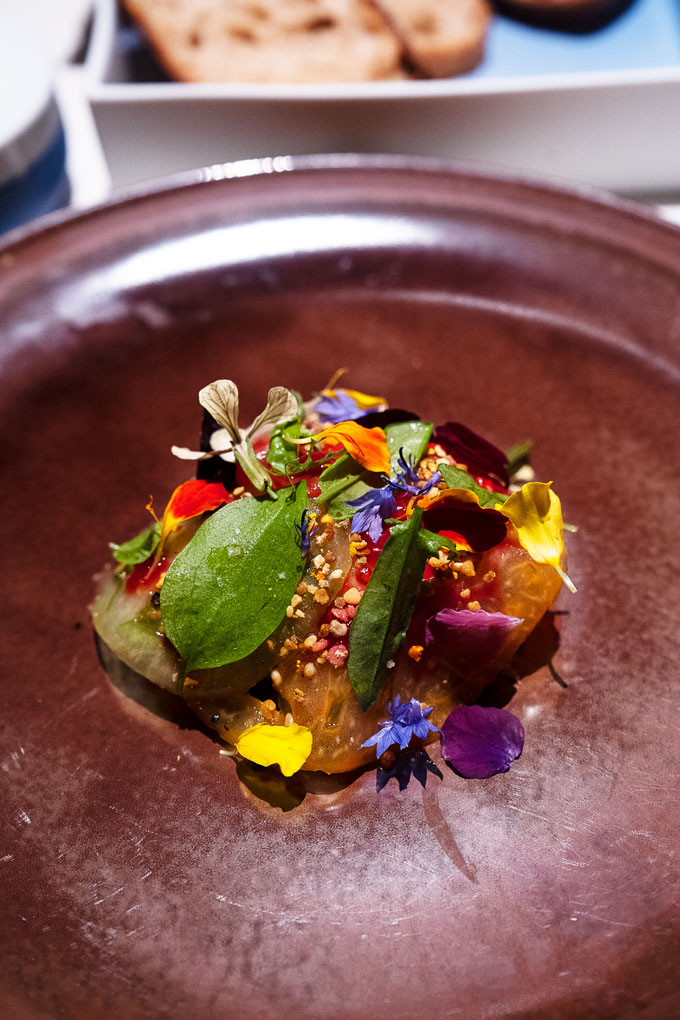 Spot prawn from Monterey Bay with cuttlefish, Mahogany clams and eggplant caviar in garlic cream sauce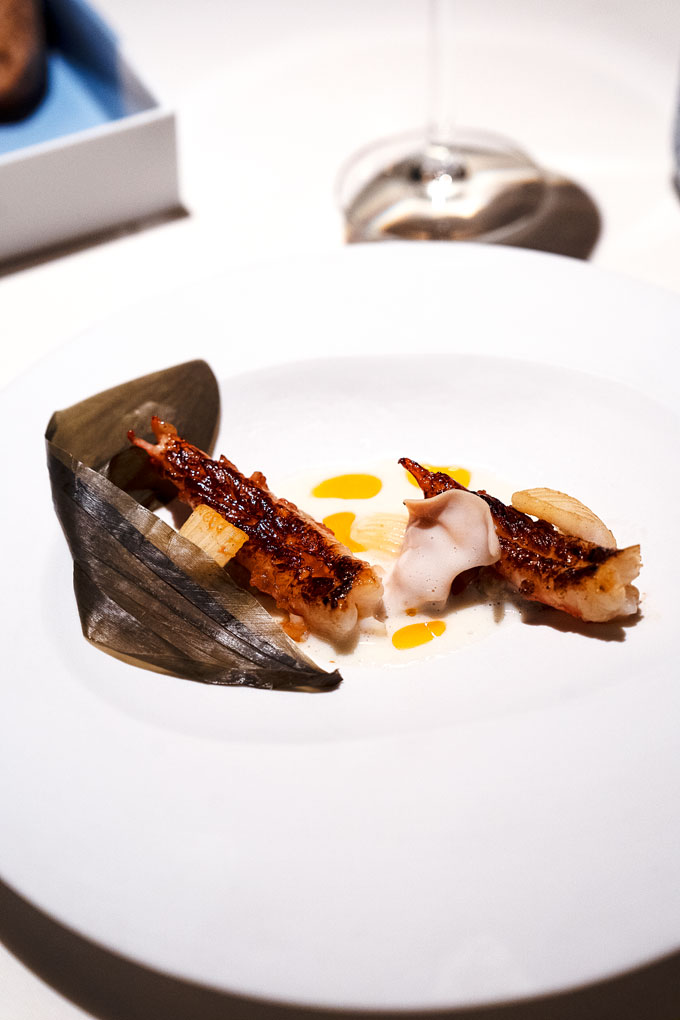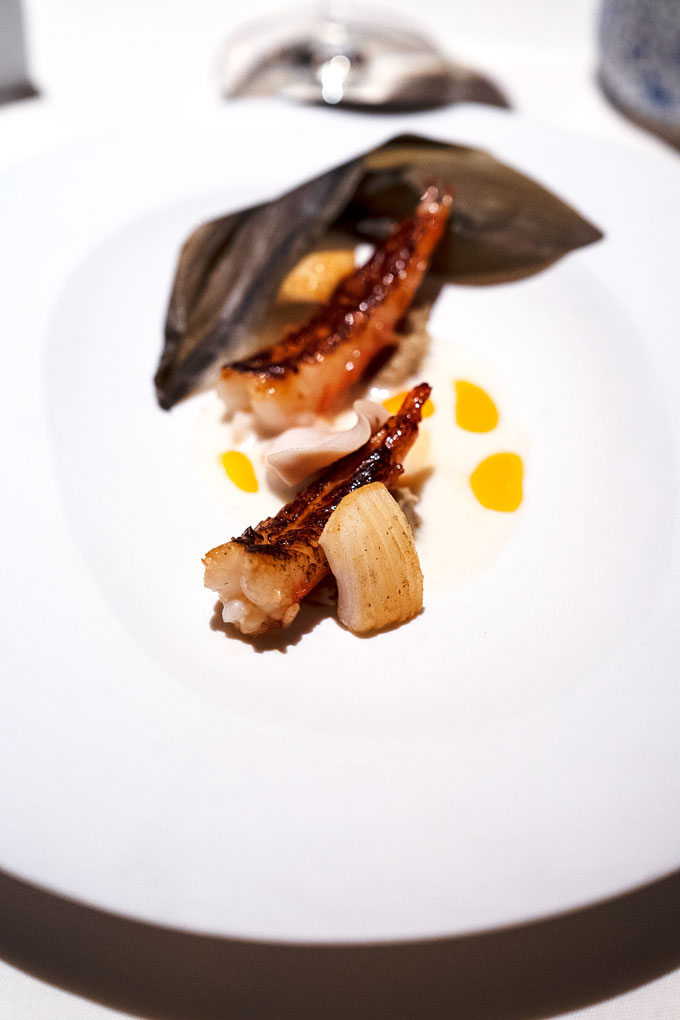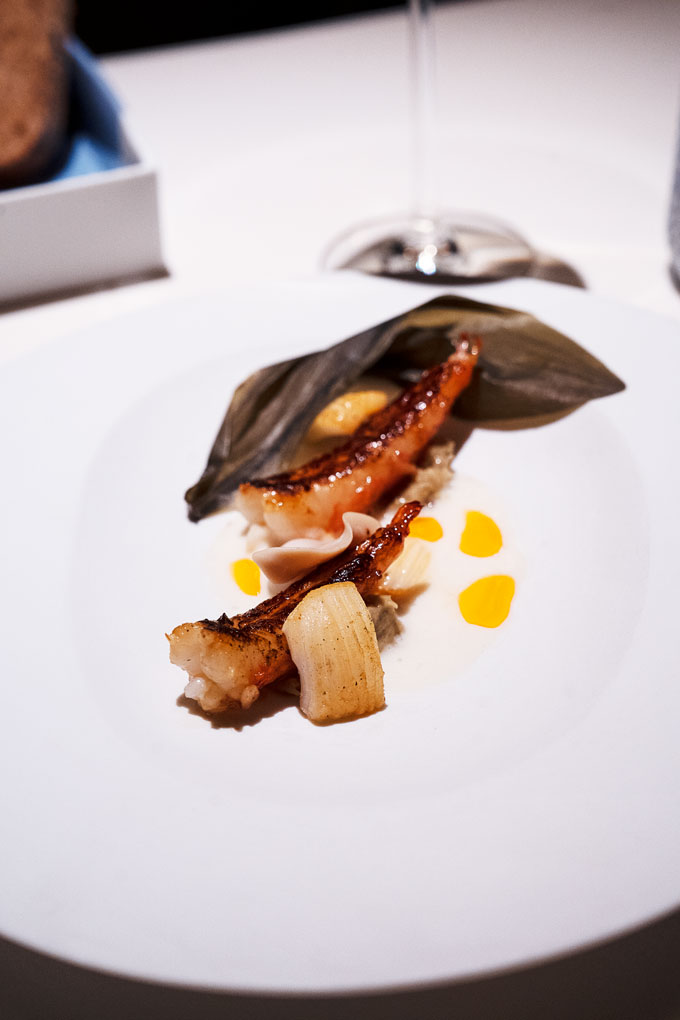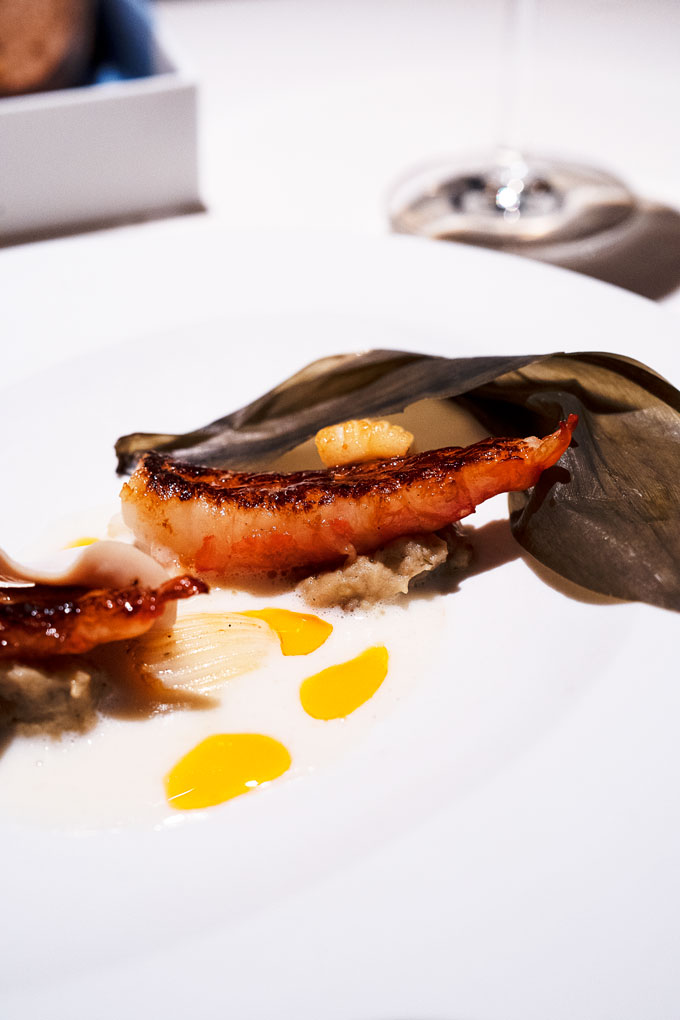 Black cod demi sel
Local black cod from Half Moon Bay, lightly cooked and salted, spinach, beans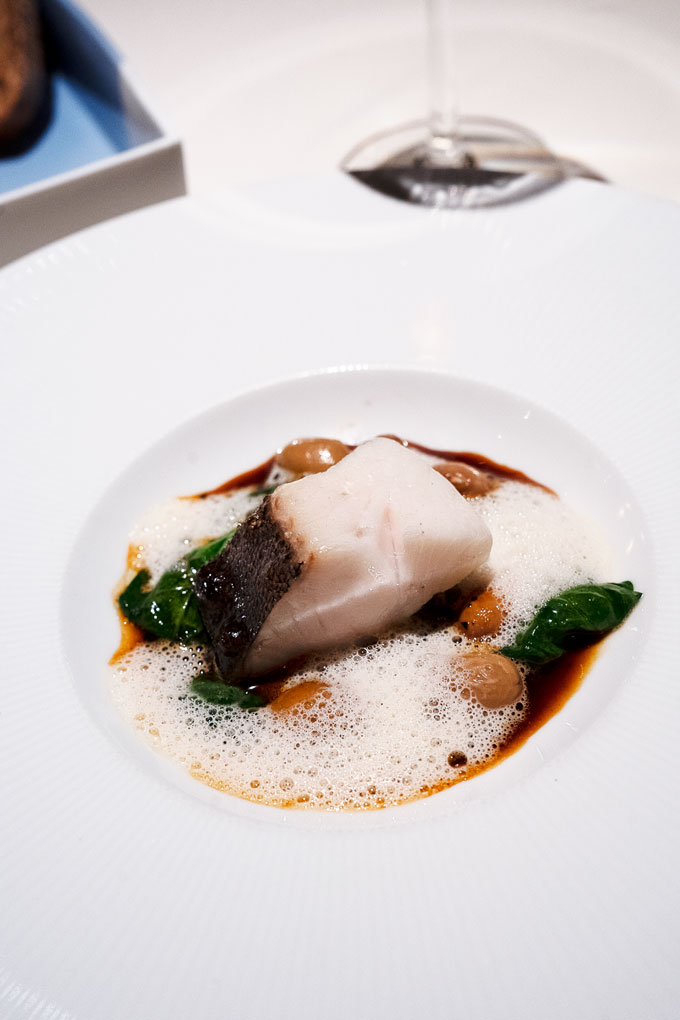 Squab with morel, pluot and black garlic
Squab from in Northern CA, dried aged three weeks, roasted breast on bone, Morel mushrooms, picked capers, black garlic puree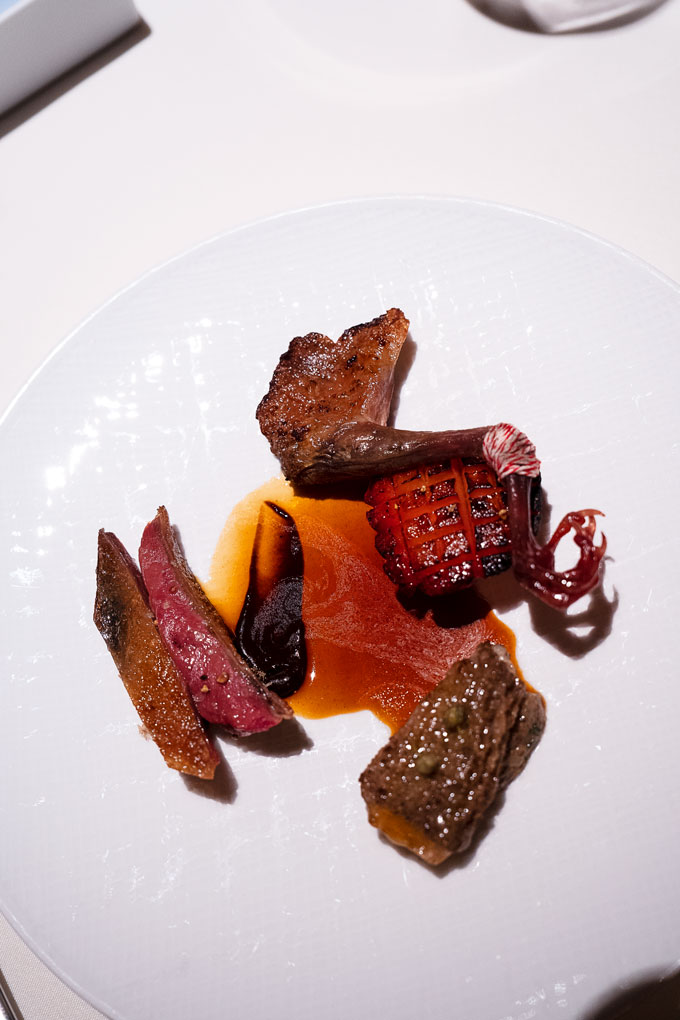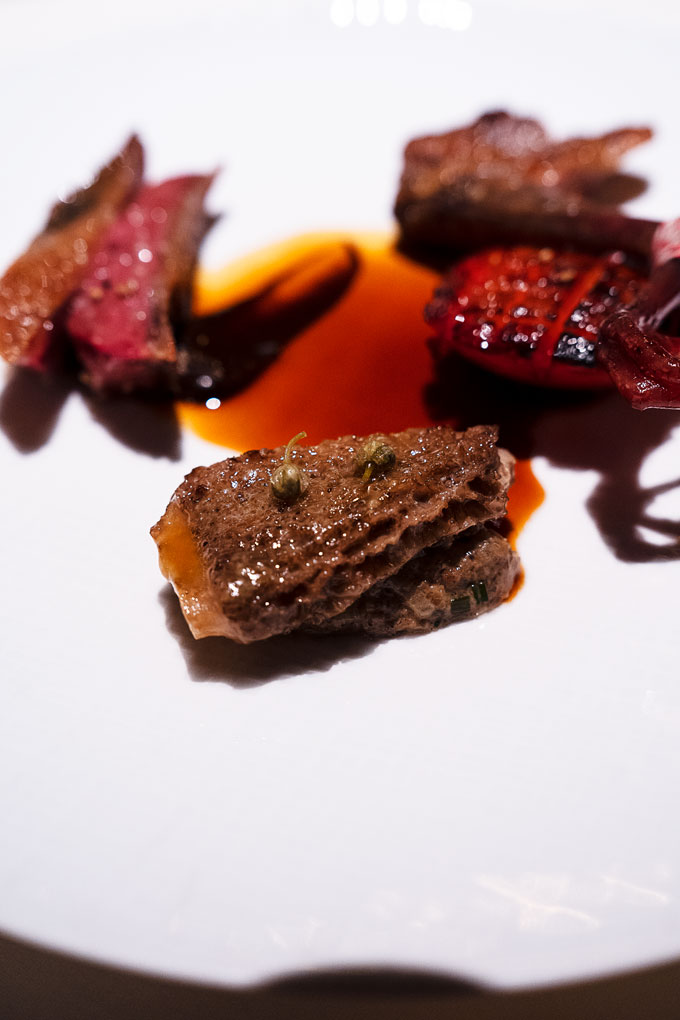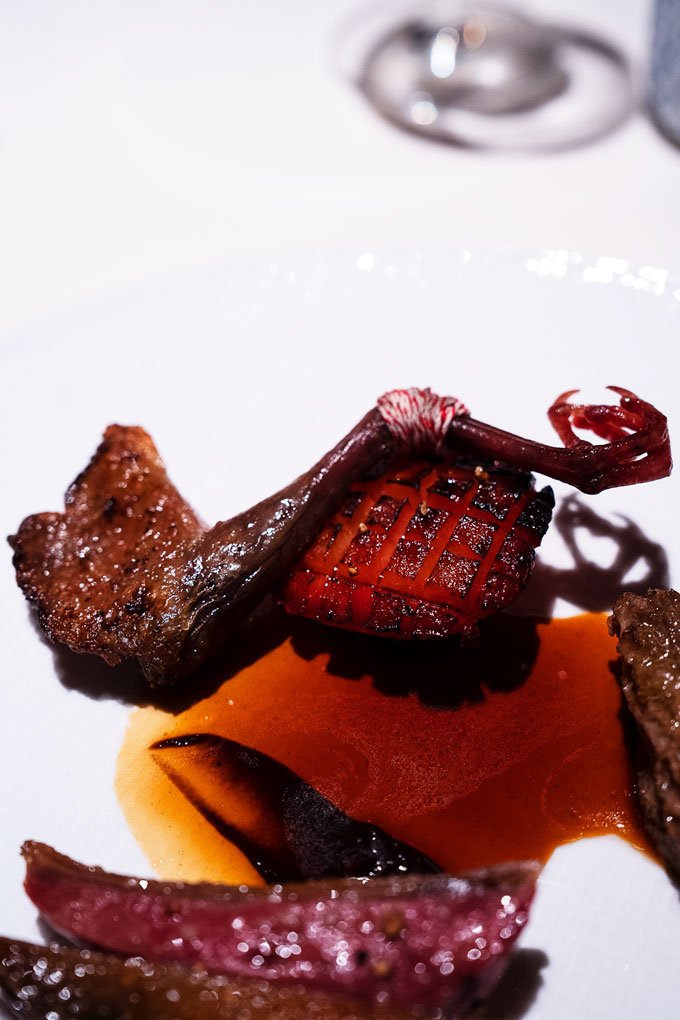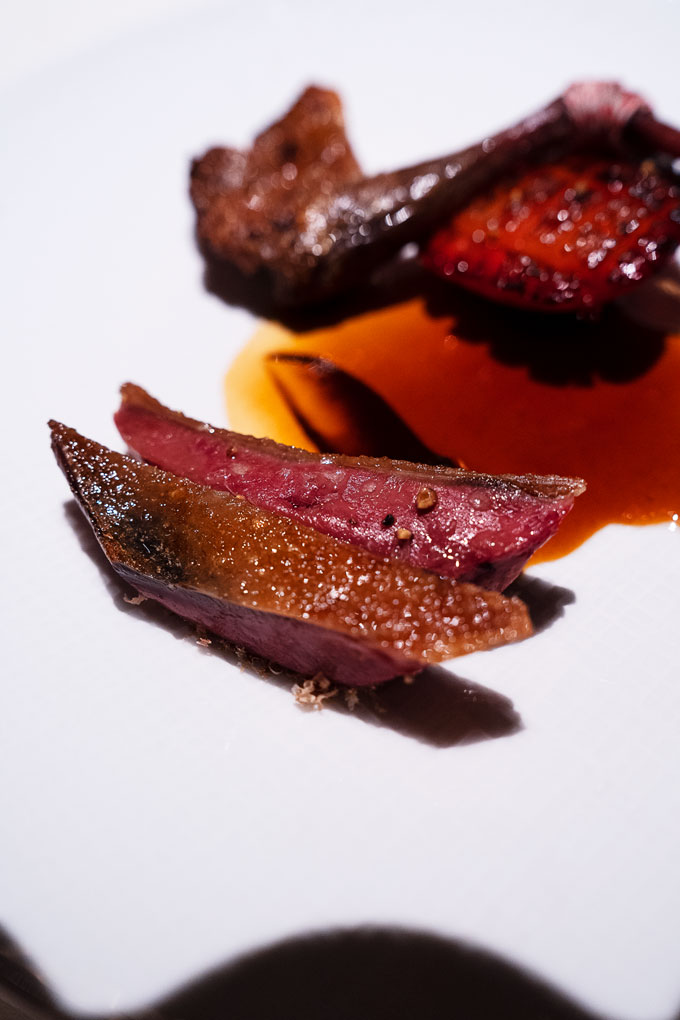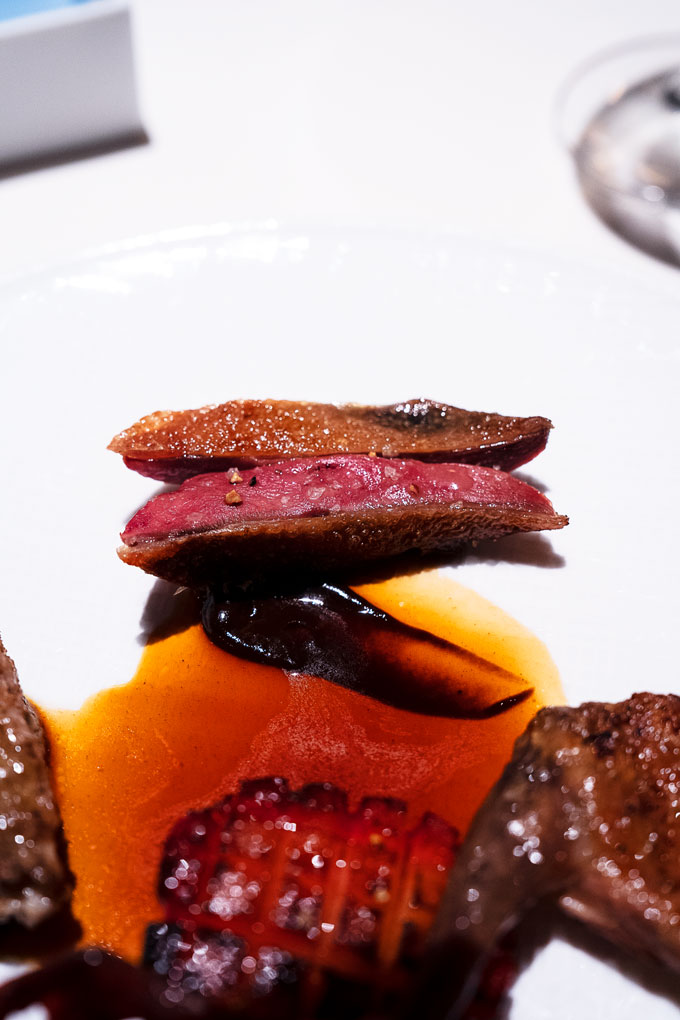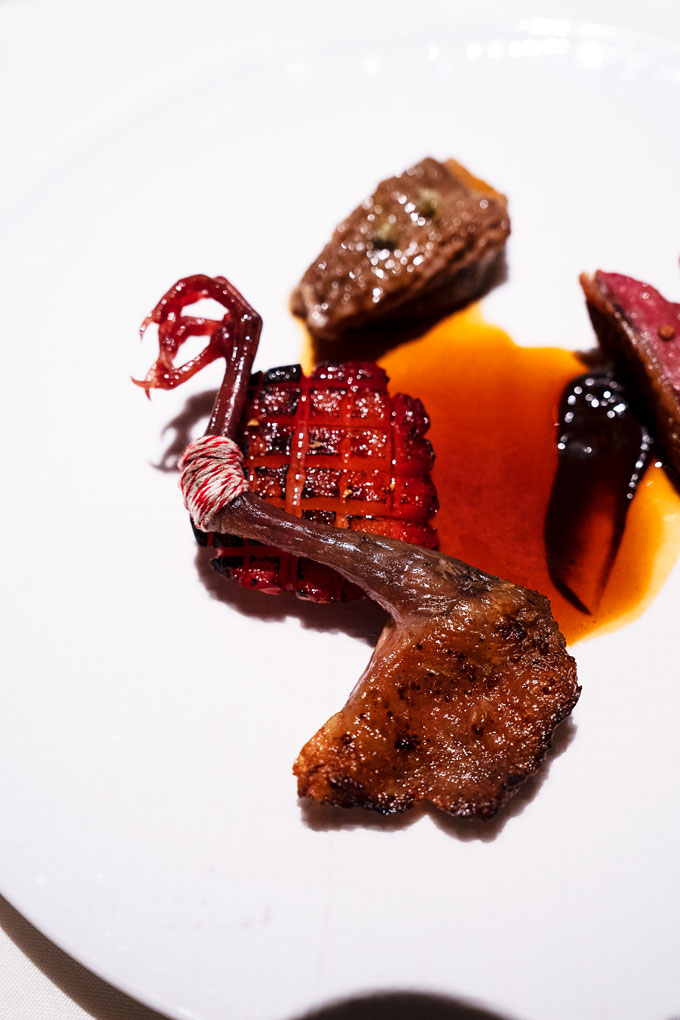 Classic vanilla ice cream with strawberry essence, marigold tea, and marigold leaf oil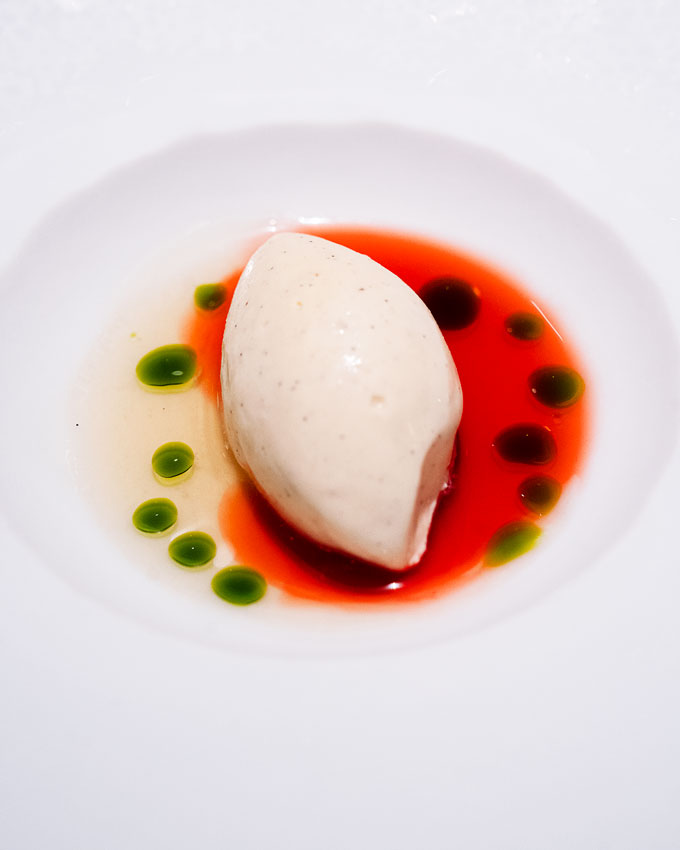 Fig, pistachio and grains of paradise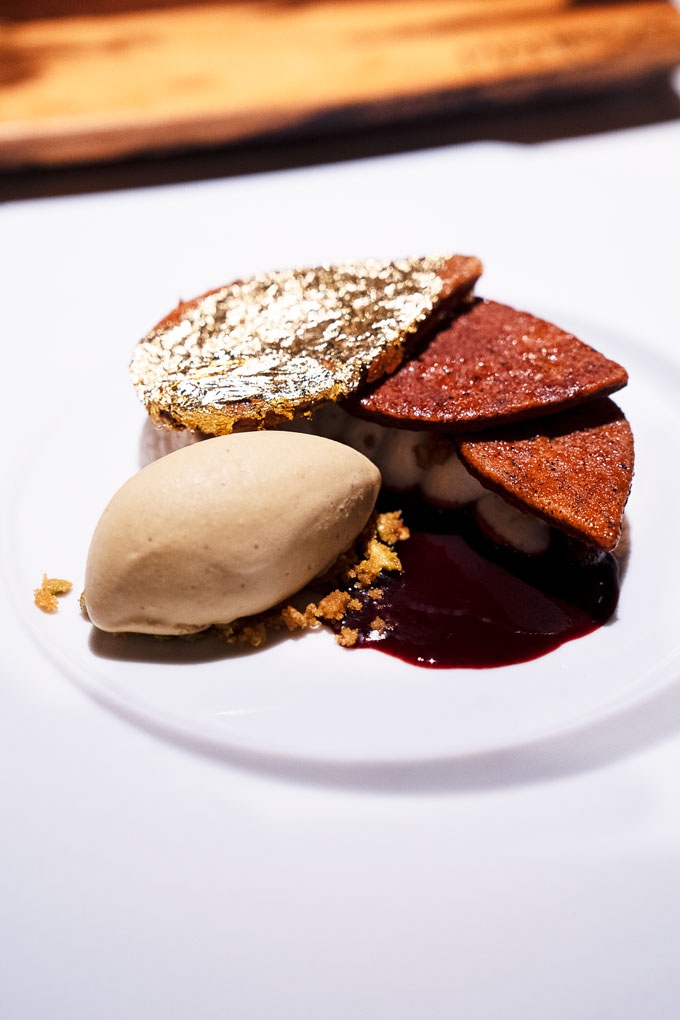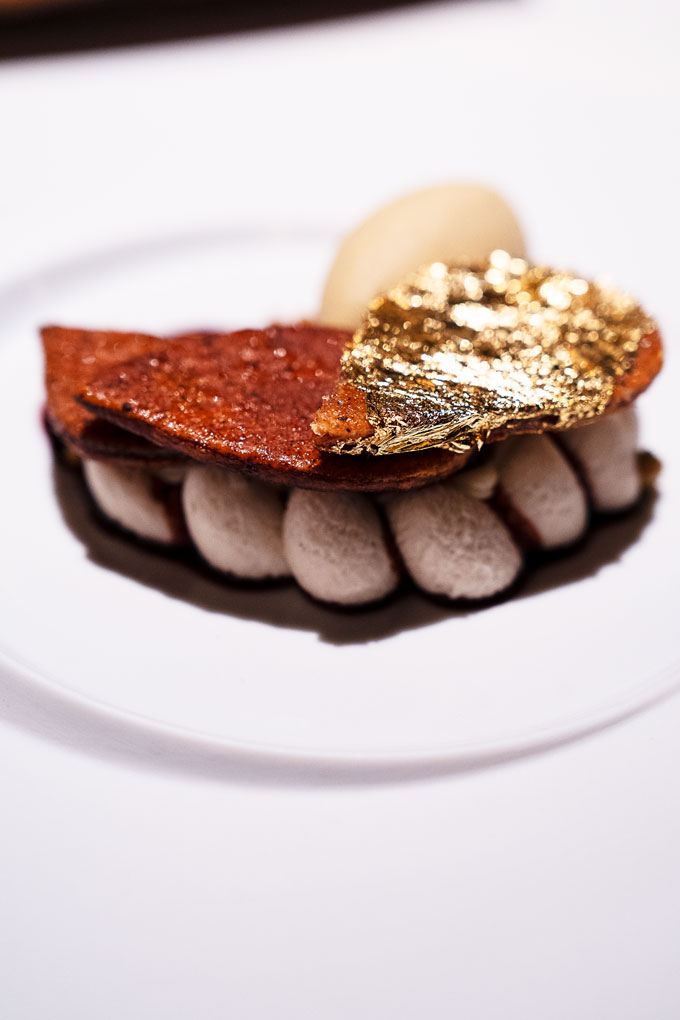 Petit Fours "Strawberry-chocolate"
Classic canelé
Double chocolate sea salt cookie
Bee pollen bonbon
Praline Hazelnut bonbon
Vanilla caramels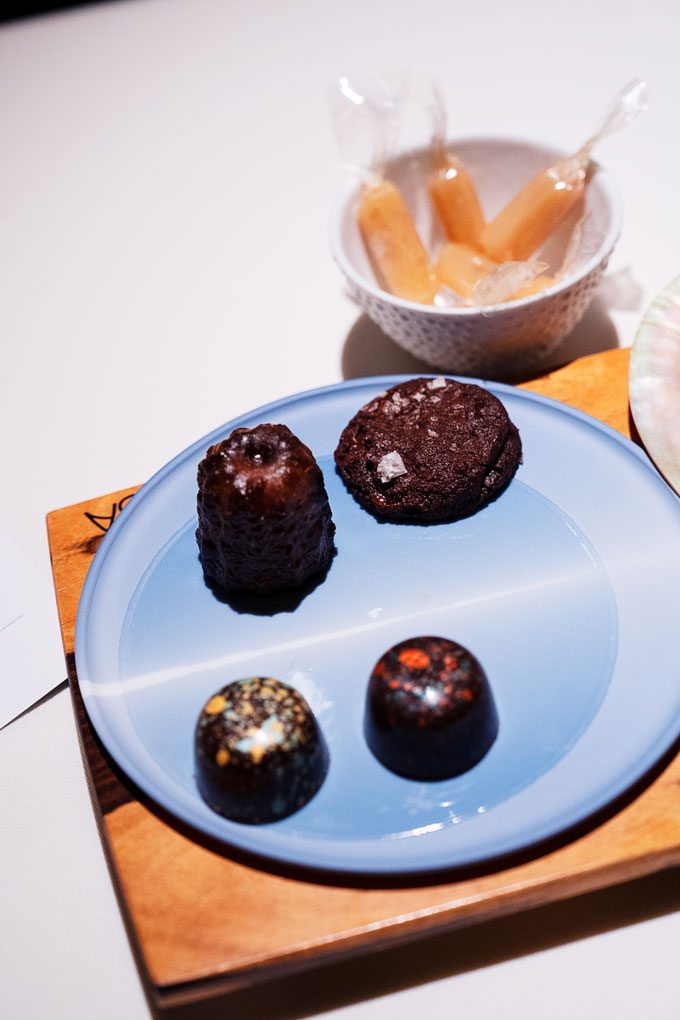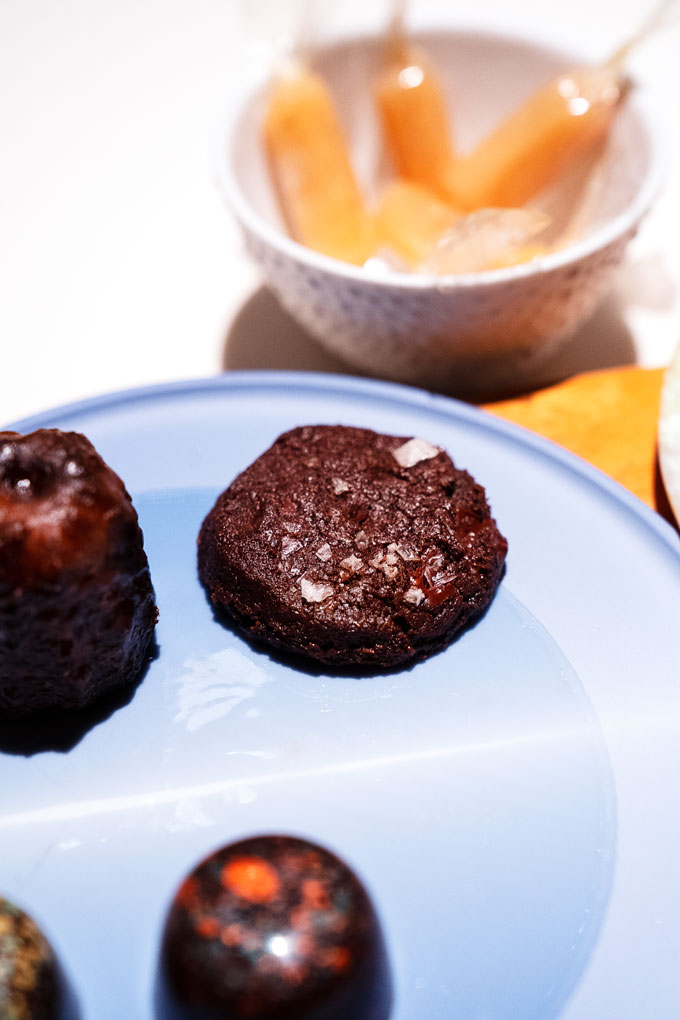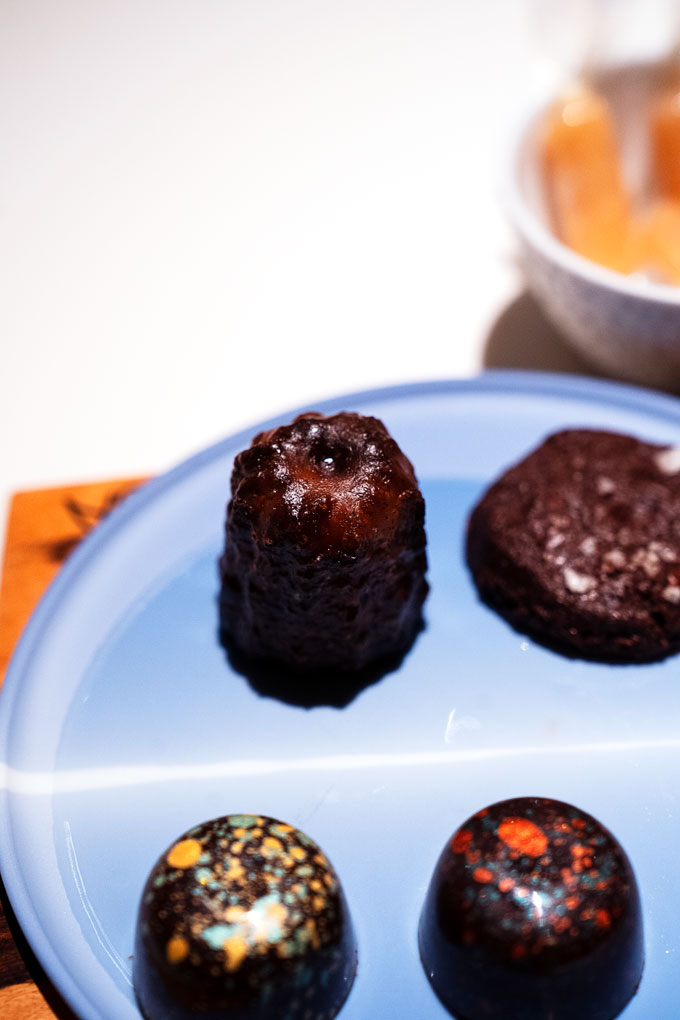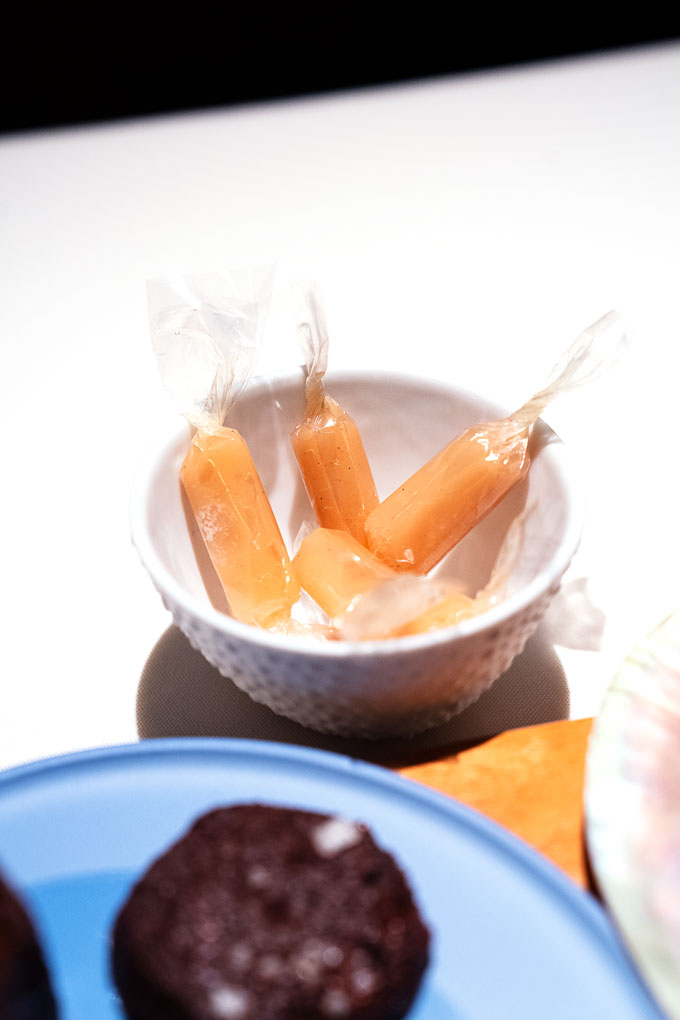 I had order just one glass of Domaine Vocoret et Fils Les Clos, Chablis Grand Cru.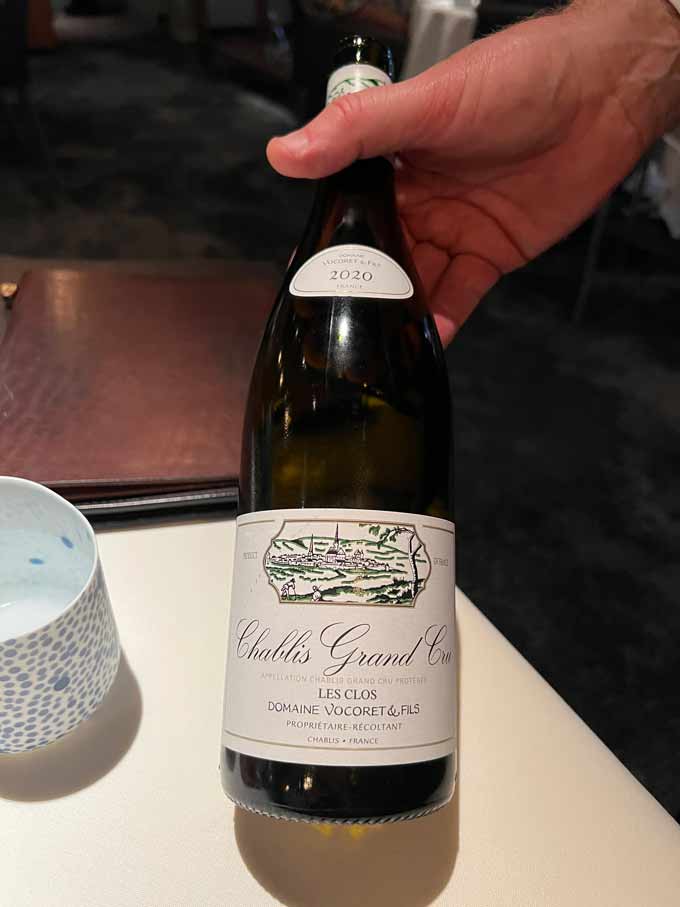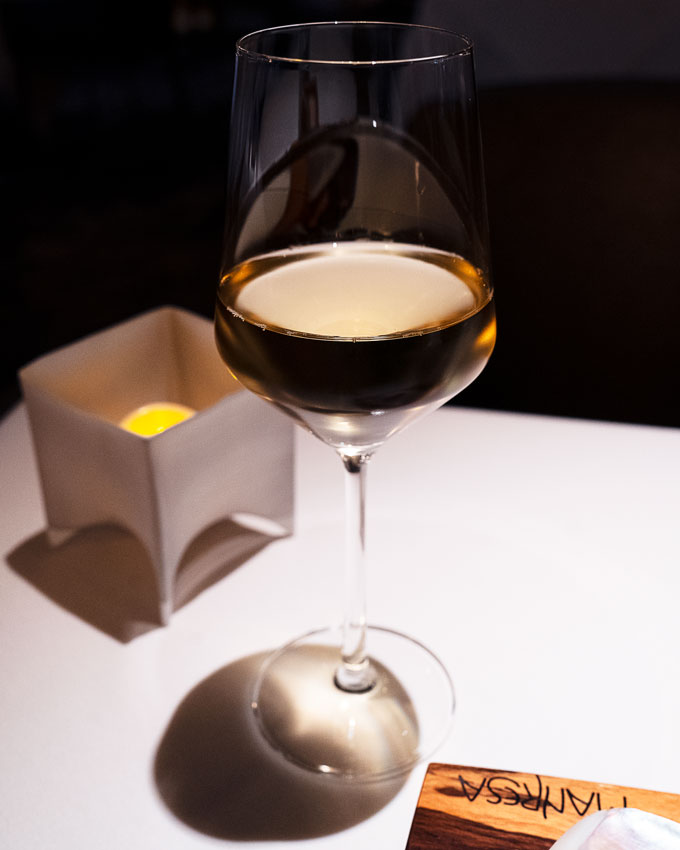 Overall Impression
A wonderful evening of refined food and top notch service. Chef Kinch announced recently that he will be departing Manresa at the end of 2022 to focus on the brand's sister concepts so it will be interesting to see who will be taking the helm.