It was fun to participate in the fifth annual London Drugs Stocking Stuffers for Seniors.

It has obviously been a very challenging year for all of us, but especially for seniors.
For the campaign, London Drugs partnered with local care homes and charities to bring more holiday cheer to seniors.
To participate, you needed to visit your local LD and pick up a Stocking Stuffers for Seniors gift tag.
Each tag had a wish list from a local senior. You would fulfill the wish list and then drop off the donated items (new and unwrapped) at LD who will send it to the care home.
I picked up some fun items to fulfill the wish list. Hope the resident enjoys the shades I picked out!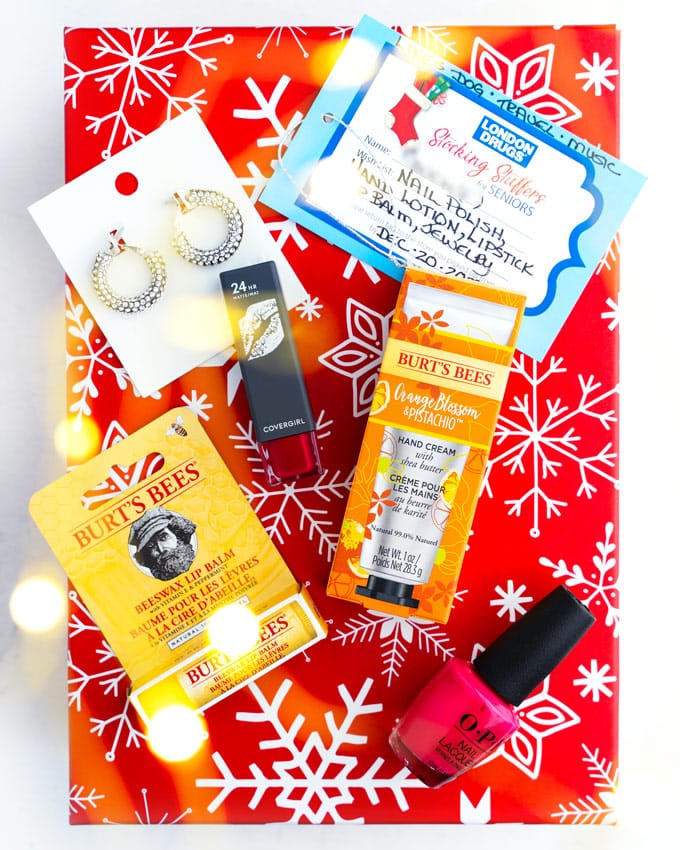 Cover Girl 24 hour Ultra Matte Lipstick: Thrill Seeker
Burt's Bees Orange Blossom & Pistachio Handcream
Burt's Bees Beeswax Lip Balm
OPI Charged Up Cherry
Sparkly Earrings
The campaign was very popular and many people picked up a tag early on. I picked the very last tag available from my local store. Be sure to look out for #StockingStuffersForSeniors next year.