Having visited Le Tigre Vancouver food truck back in the day, I'm happy to seem them back on the streets serving their memorable mashup of Asian flavours.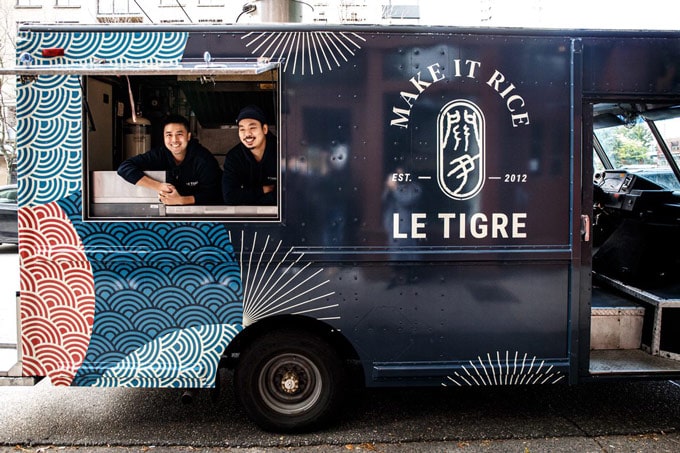 Le Tigre food truck, which is the sister eatery to Torafuku, has a new lineup of dishes full of bright and bold flavours.  Items are priced affordably and well-portioned at $7 - $13.
Led by Chef-Owner Steve Kuan and Sous Chef Jace Yun, you can expect flavours that pay homage to Kuan's Taiwanese heritage with touches of Korean techniques and tastes from Yun.
Despite the rainy weather today, I was cheered up by Le Tigre's flavourful, filling, and fun creations:
Kickass Rice Bowls
Choice of Braised Beef, Crispy Chicken, Brussel Sprouts), all of which feature Le Tigre's signature rice cooked with sake butter, ginger, garlic and dashi alongside a poached egg, herbs and pickled cabbage slaw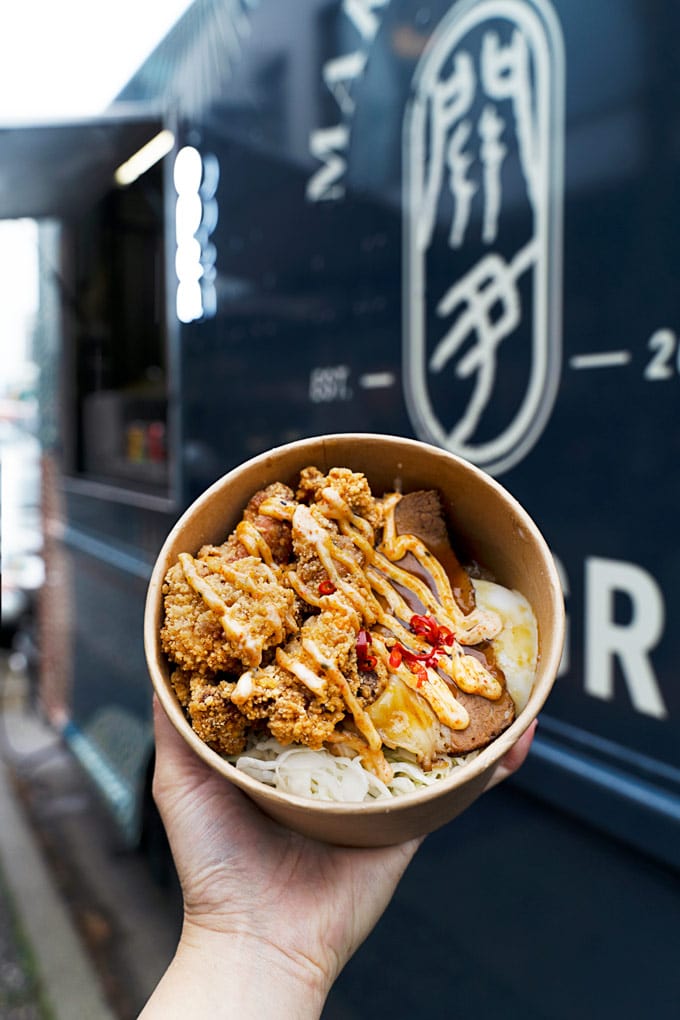 Crispy Chicken Bun
Housemade bun, truffle basil dressing cabbage slaw, tar tar sauce, pickled carrot & radish, candied peanut
Beef Brisket Fried Bun
Housemade fried bun, gochujang cabbage slaw, pickled radish, candied peanut, horseradish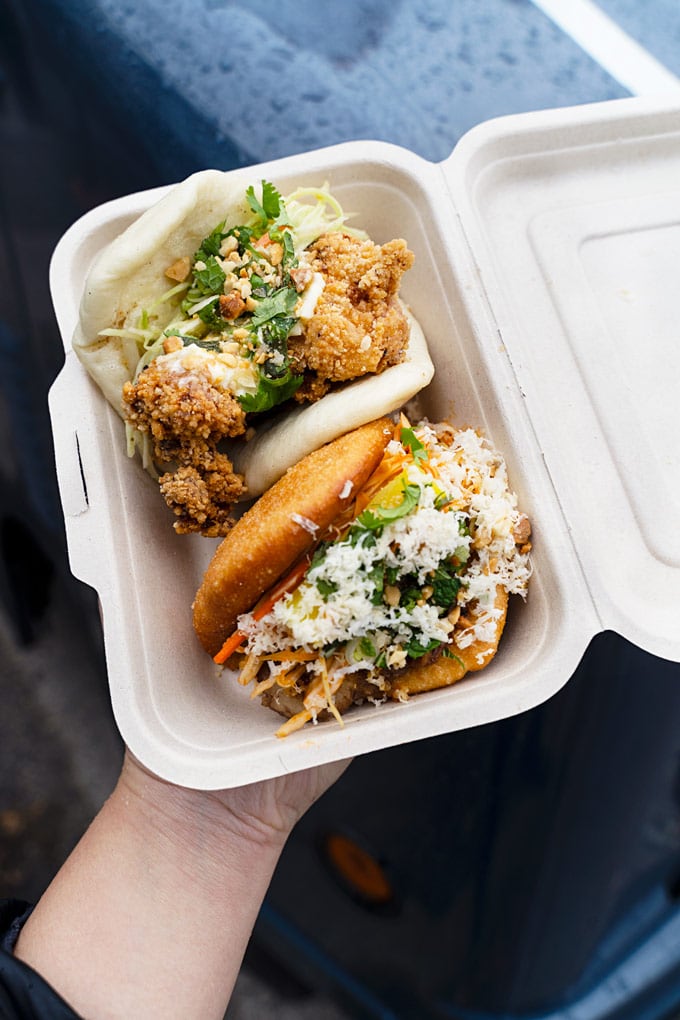 Ugly Dumpling
Picturesque whole shrimp and pork dumplings on aromatic salad with mixed herbs, chili soy dressing, pickled radish, and seaweed flakes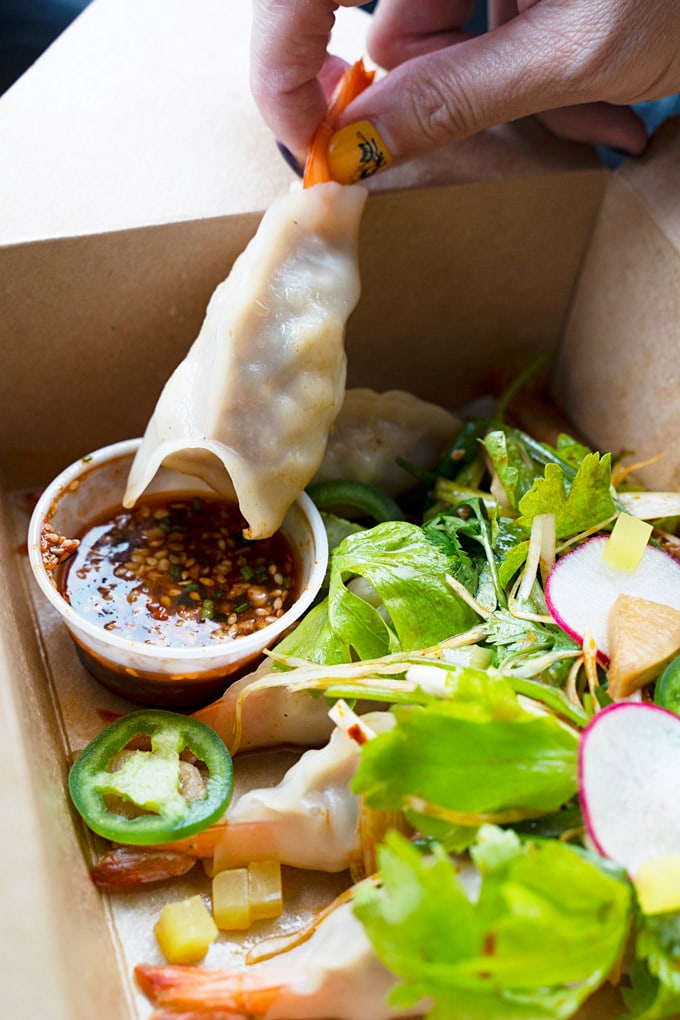 Soy Egg
A refreshing combination of konjac noodles, soy-marinated ramen egg in a chili sauce, served cold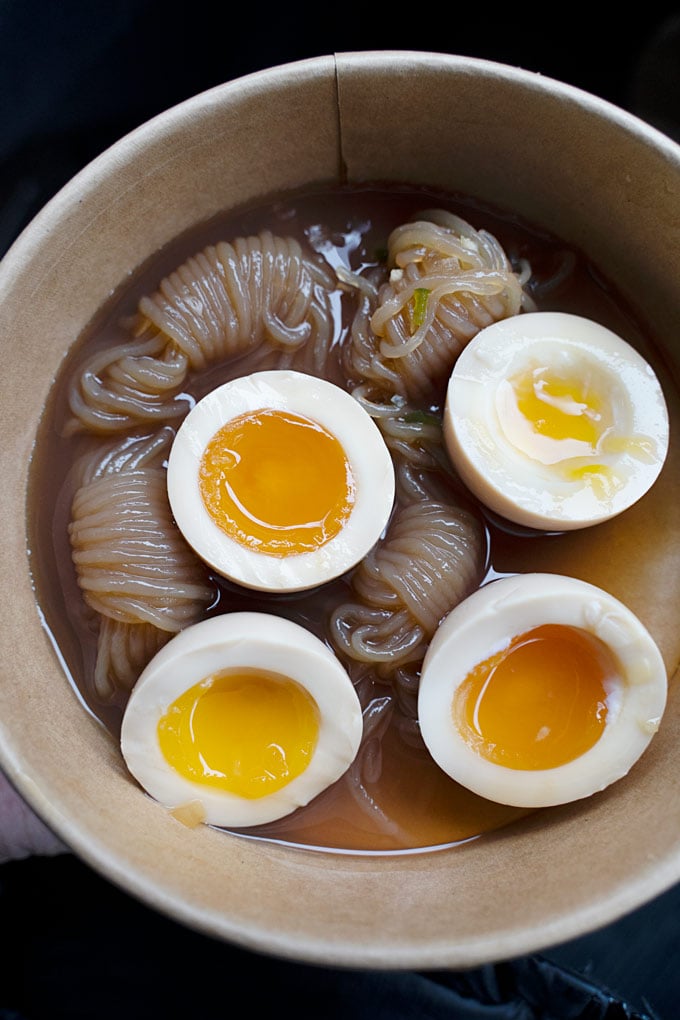 Le Tigre Vancouver Current Schedule & Locations
Please check their social media for most up-to-date schedule.
Tuesday: Broadway & Ash | 11:30am-2:00pm
Wednesday: Railway & Jackson | 11:30am-2:00pm
Thursday: Granville & 10th | 11:30am-2:00pm
Friday: 33 Acres Brewery | 11:30am-2:00pm
Disclaimer: I was hosted at Le Tigre.