Canada's burger-focused festival Le Burger Week 2021 is back in September with restaurants across the country serving their own creative, over-the-top variations on the classic patty-and-bun combo.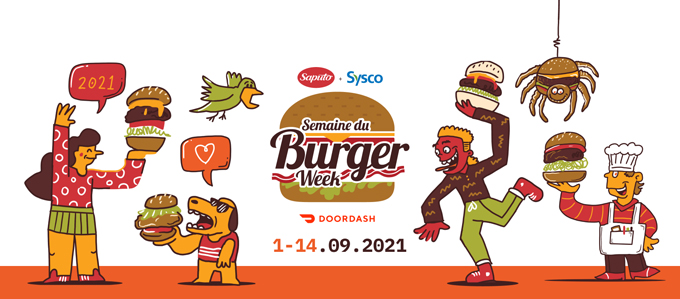 What is Le Burger week?
This year, Le Burger Week 2021 is celebrating their 10th year. It lasts two weeks this year from September 1 – 14, 2021.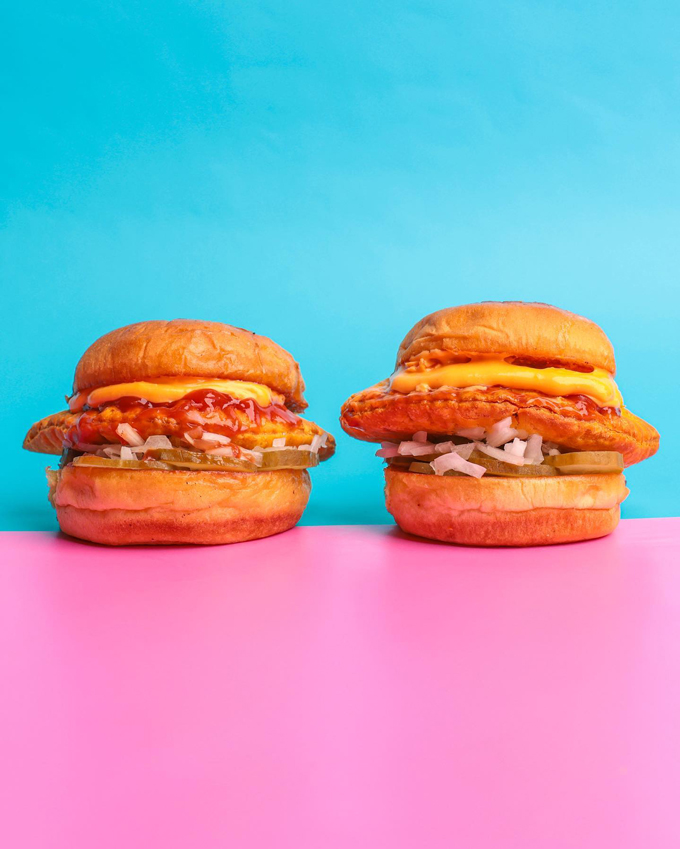 Throughout the festival, burger fans are encouraged to vote for their favourite Le Burger Week burgers in a variety of categories including Most Creative, Healthiest Burger and People's Choice.
Le Burger Week was founded over ten years ago in Montreal by these two major burger fans.
When Na'eem and Thierry met for the first time, they argued about which burger was the best in Montreal.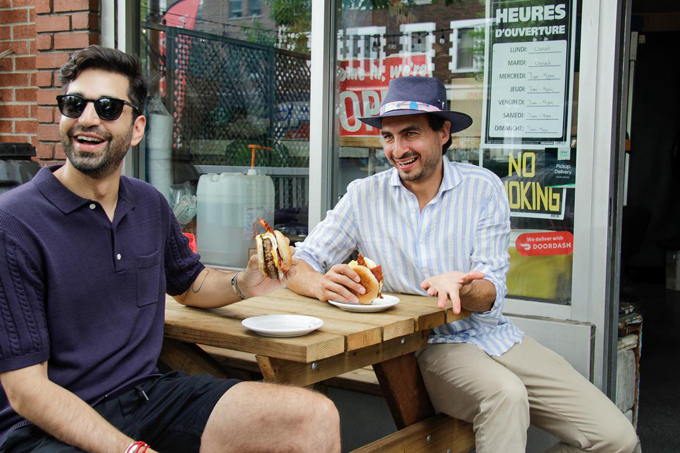 Not satisfied with each other's responses – Le Burger Week was born to showcase Canada's best burgers.
Every year, Le Burger Week supports different charities across Canada.
This year, Le Burger Week supports ANEB, in Québec, and United Way, in the rest of Canada.
Here's a look at some of the feature creations.
Vancouver
Fable Diner
Fable Diner is offering a Pizza Burger ($15). It's a smash burger patty, homemade pizza sauce, garlic mayo, mozzarella cheese, pepperoni on a pretzel bun , served with fries.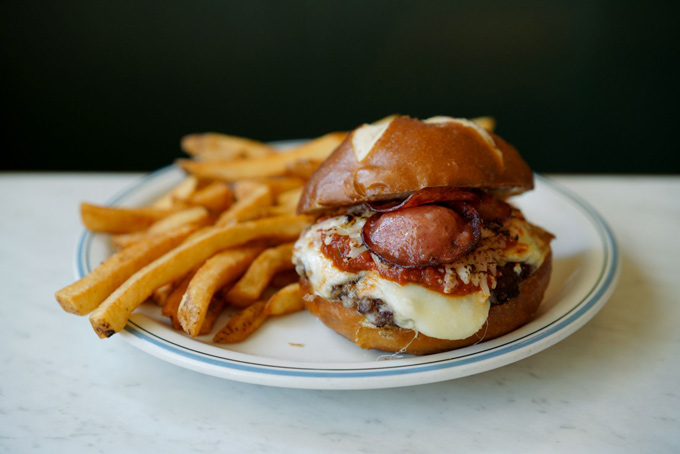 Coast
Coast is offering the On The Coast Burger ($21). The burger features a crispy soft-shell crab; halibut & rock prawn patty; Old Bay mayo; cheddar; tomato; onion; iceberg lettuce; grilled potato bun, secret sauce, served with fries.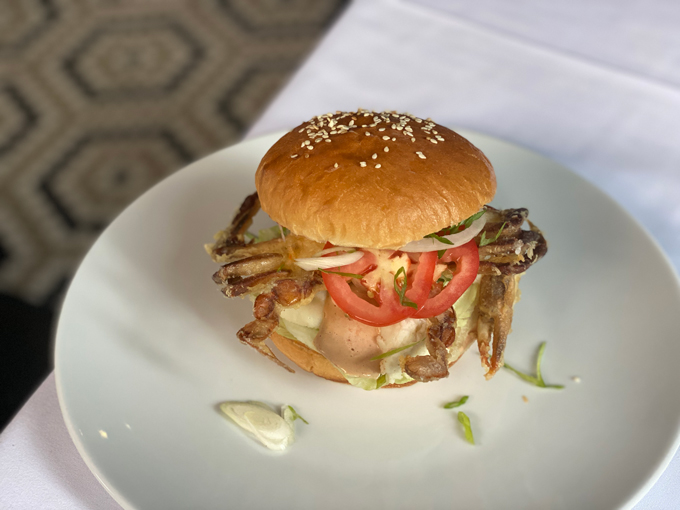 For more information, visit leburgerweek.com.