Established in 2012, La Petite Cuillère tea house is an iconic establishment in the Mount Pleasant neighborhood of Vancouver. Last year, La Petite Cuillère received a new owner and the tea house underwent rebranding with a new chef helming the kitchen, a new menu and renovated interior. I attended a media tasting yesterday to try out their new brunch menu and afternoon tea.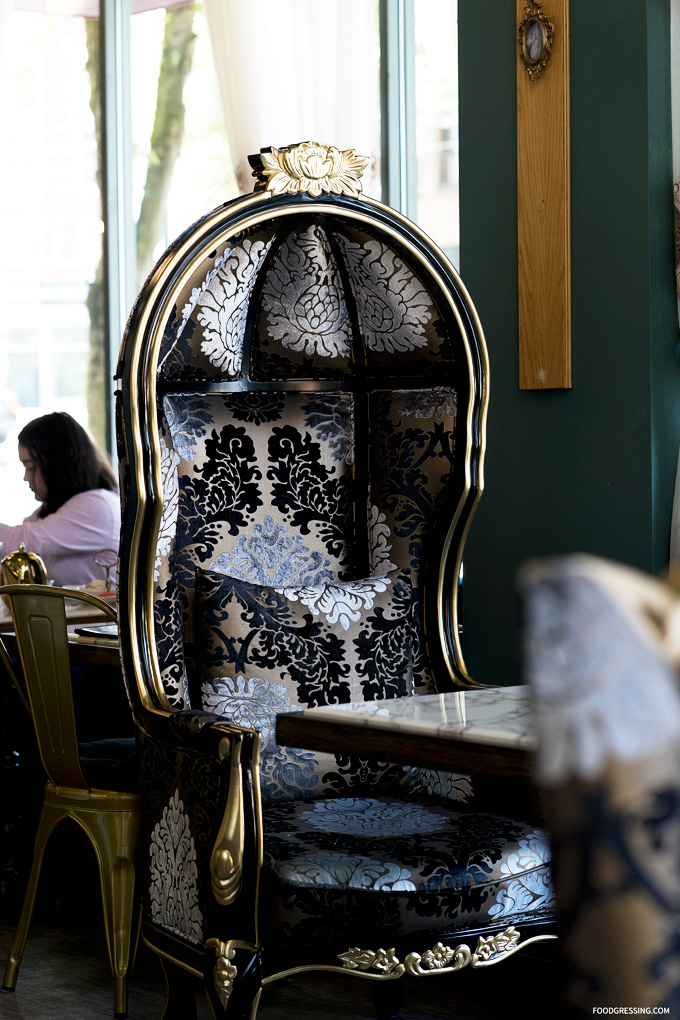 Disclosure: All food and drinks in this post were complimentary. Opinions are my own.
Charming Space
La Petite Cuillère has always been known for its charming space and that still remains the same except with a few, new modern updates. The interior is now fitted with some ultra-plush seating featuring cozy, velvet banquettes and princess chairs.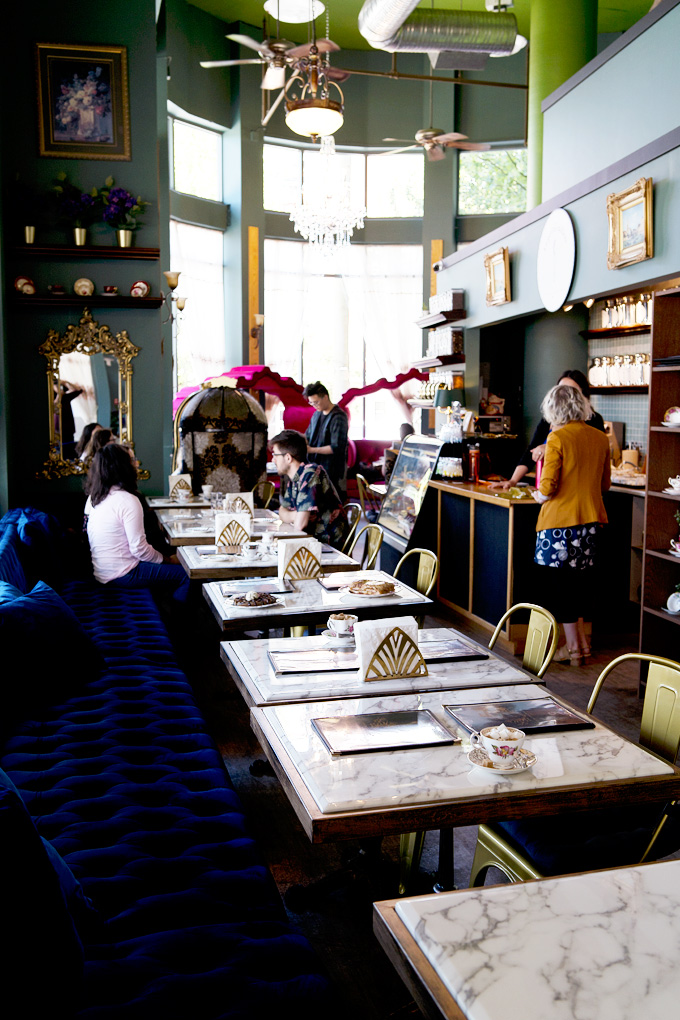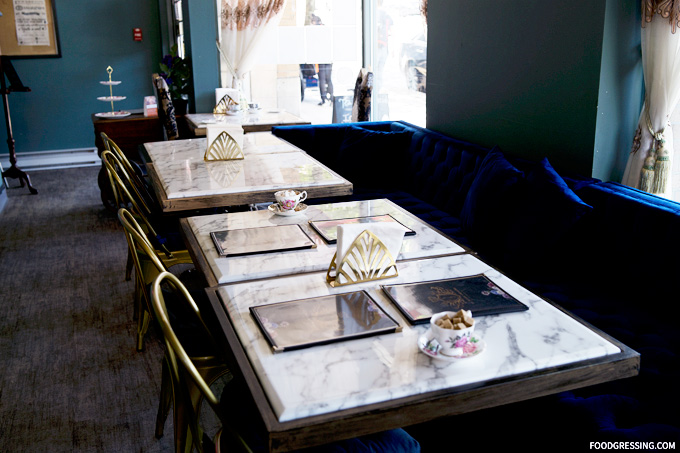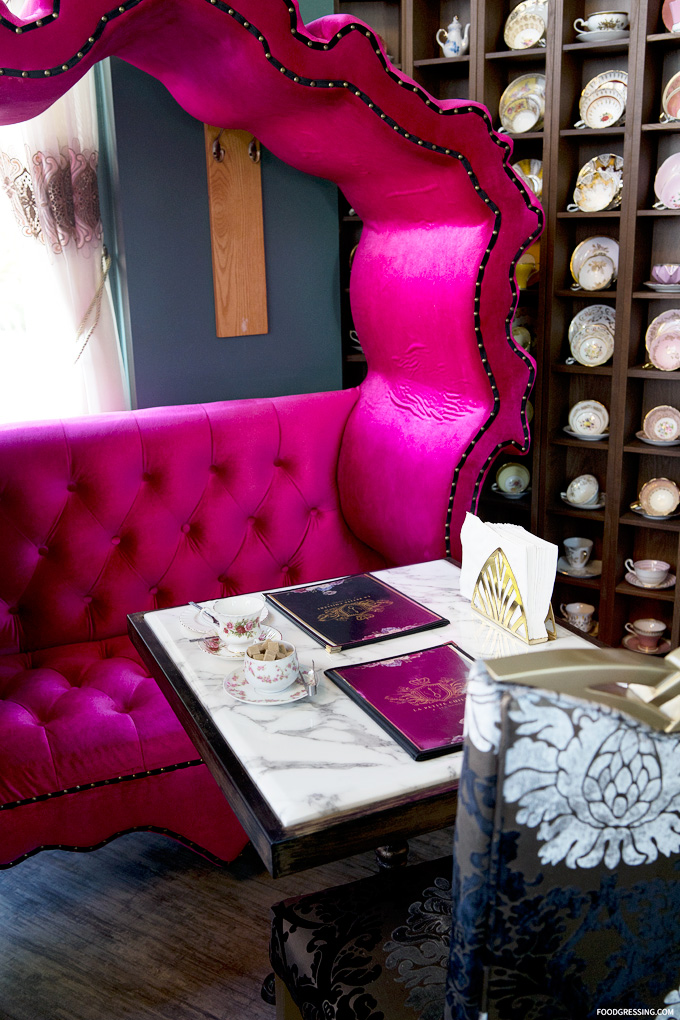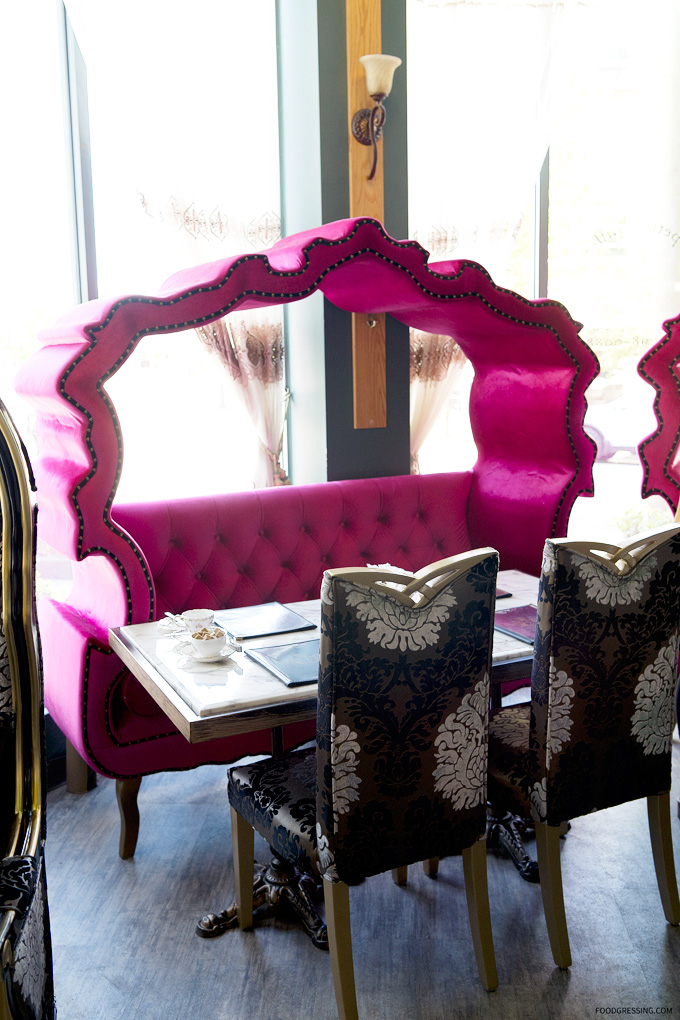 The space is a much sought-after venue for baby showers, bridal parties, and birthday celebrations and can now accommodate parties up to 23 people and private events of up to 45 people.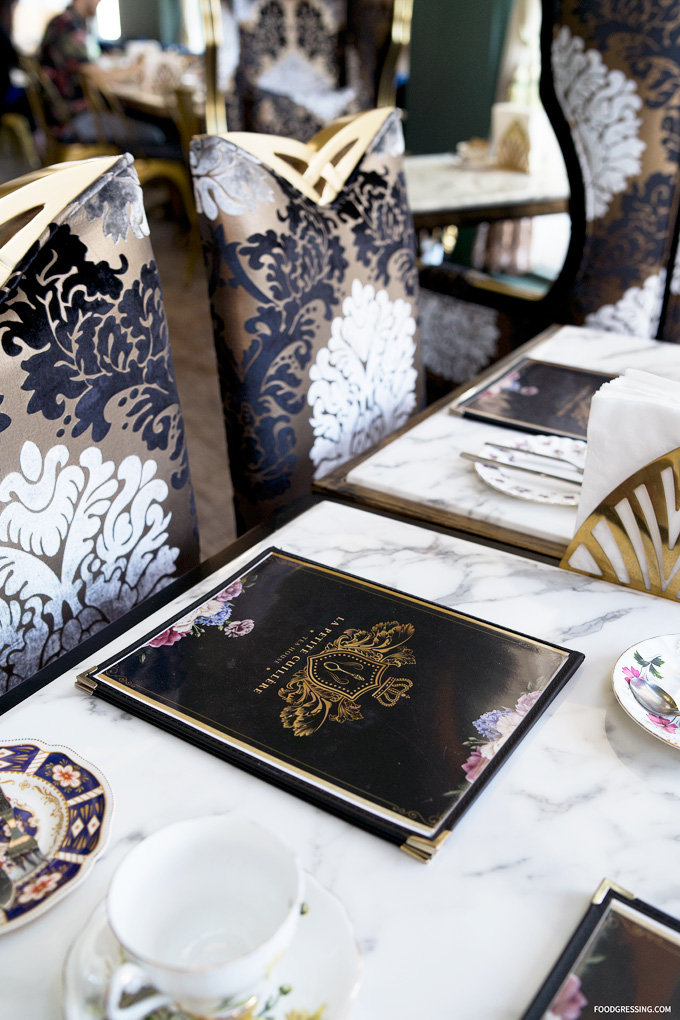 La Petite Cuillère Menu
With a focus on the quality of ingredients, scratch cooking, rotating flavours and pairing tea with food, La Petite launched their new menu in March 2018. Designed by Chef Frankie Cannata-Bowman, the new menu is curated to accommodate most dietary restrictions, offering up incredible vegan and gluten free options. Their full menu can be found on their website.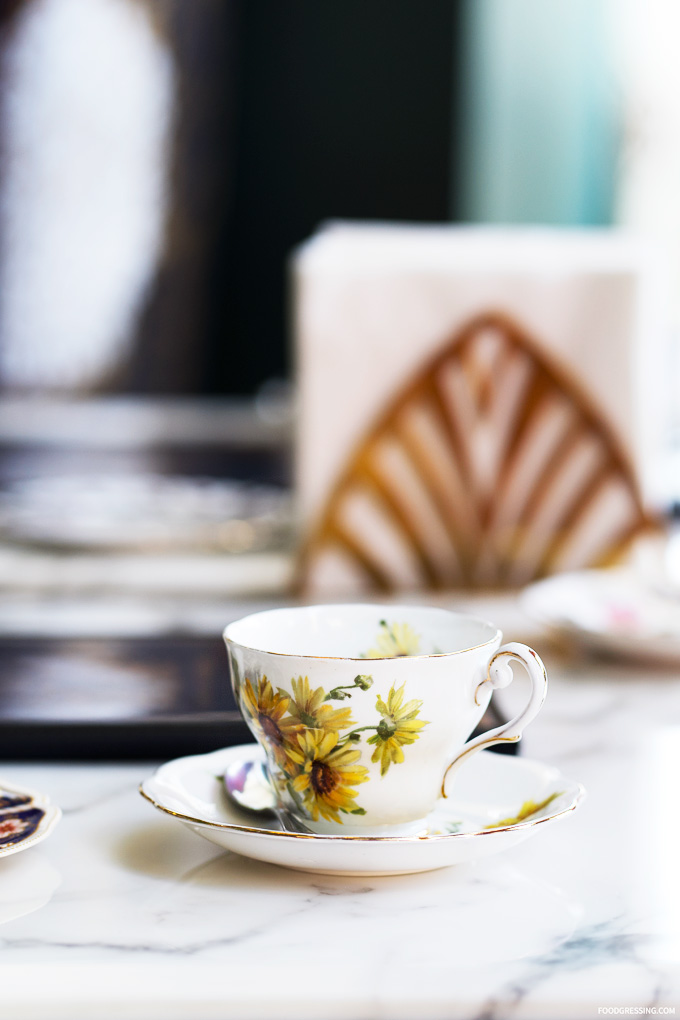 Chef Frankie Cannata-Bowman is an American trained chef who worked in Seattle for 10 years prior to moving to Vancouver B.C. She worked with Seattle restaurant tycoons such as Tom Douglas, Eric Bahn, and Josh Henderson. Upon leaving Seattle in 2016, she was short listed a one of Seattle Metropolitan Magazine's Top Five Next Hottest Chefs.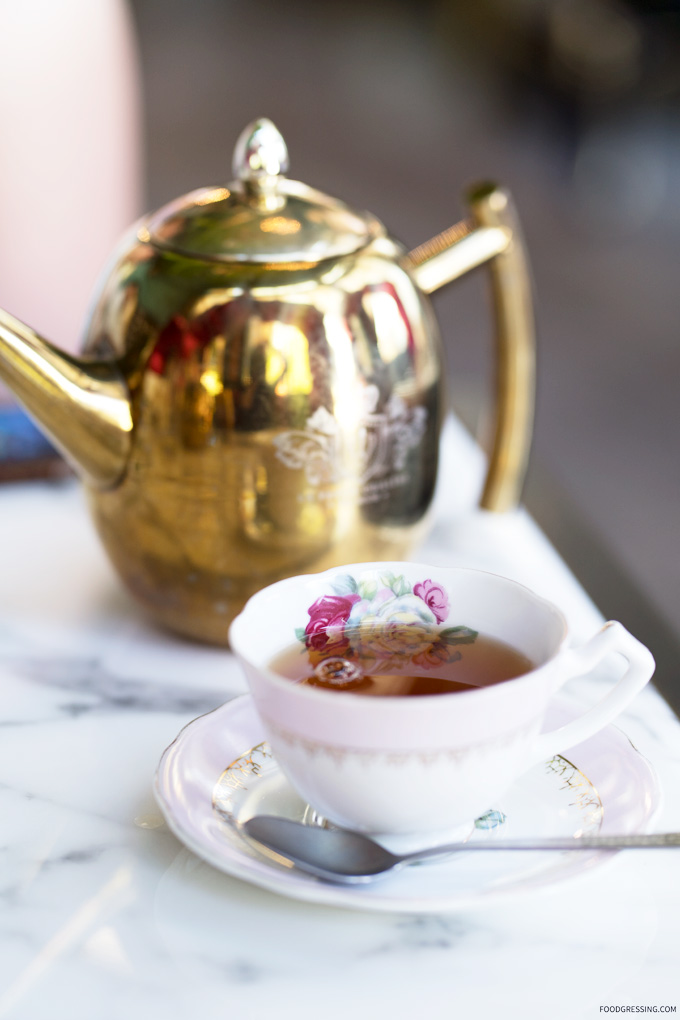 La Petite Cuillere Afternoon Tea
The afternoon tea set honors all the traditional qualities of the English tea service while catering to a more contemporary urban food and drink lifestyle. They offer an afternoon tea ($35), high tea (smaller set), and a petite tea for kids ($18). The flavours change daily.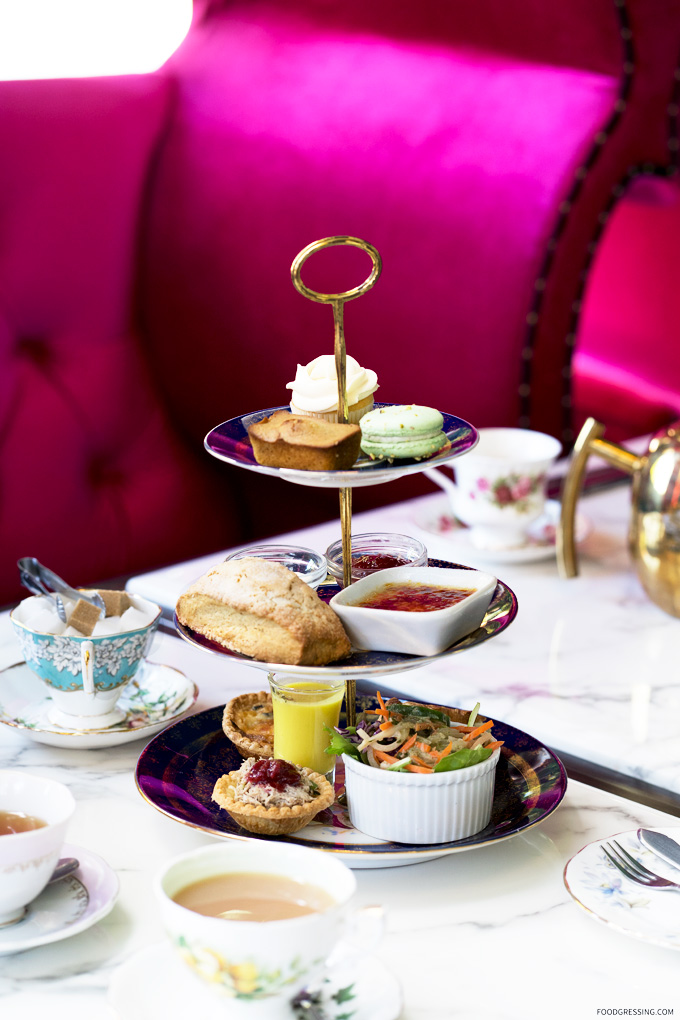 The first tier of our set featured Maple Buttercream Cupcake, Matcha Brown Butter Tea Cake and Pistachio Macaron.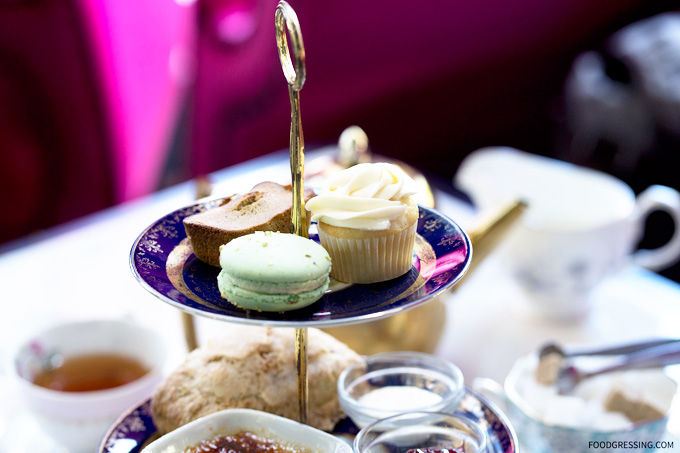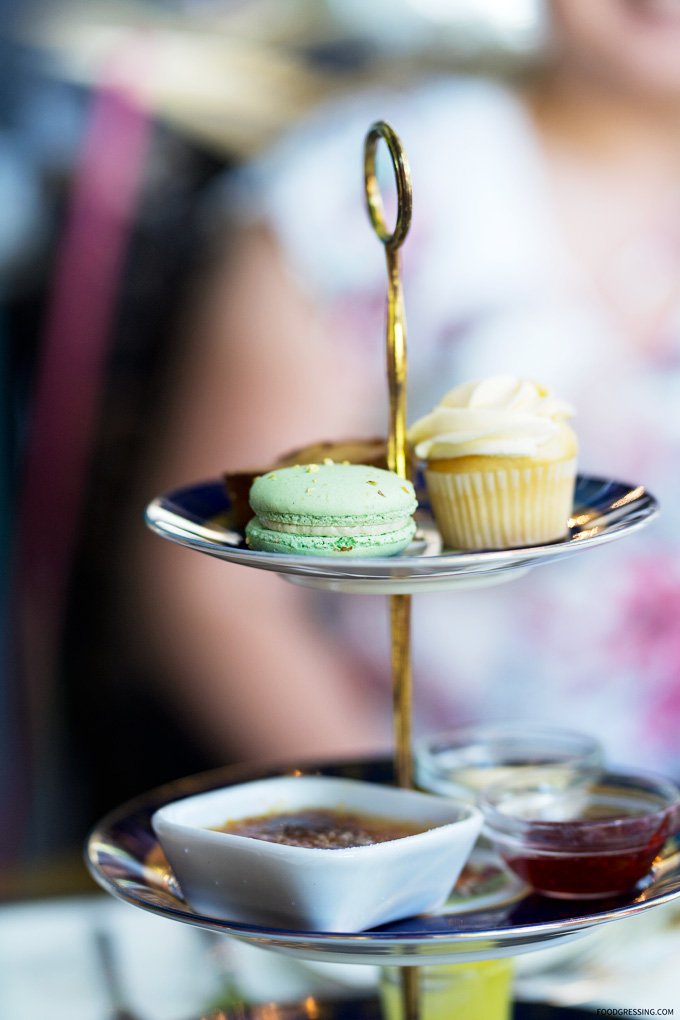 The second tier included Jasmine Tea Infused Scone with raspberry preserves and Devonshire cream. There was also the Cozy Caramel Crème Brule.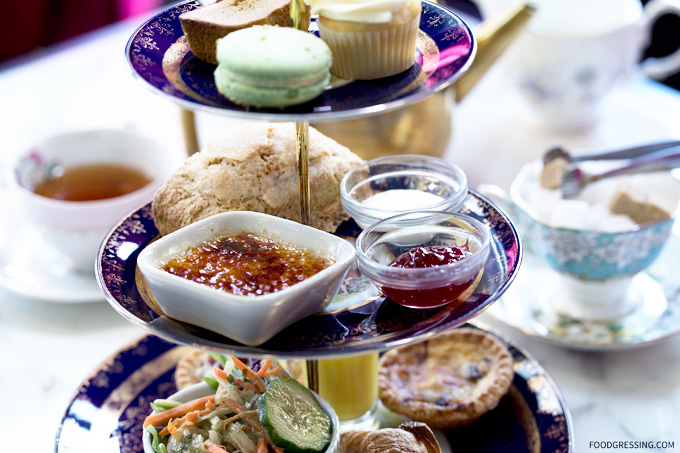 Savoury items include Darjeeling Roasted Chicken Tartlet with Cranberry Chutney; Lapsang Tea Egg Salad Croissant; Mushroom & Caramelized Onion Quiche; and Spring Salad with Green Tea Goddess Dressing.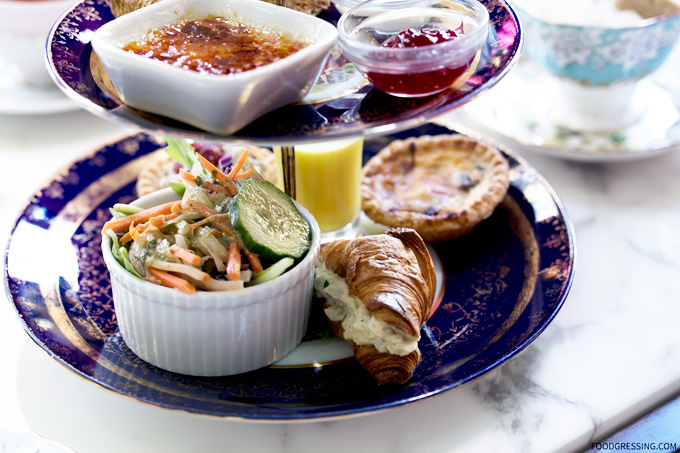 La Petite Cuillère Brunch
La Petite Cuillère is now open for brunch and serves up a delicious assortment of tea-inspired brunch dishes from 10am-2:30 pm daily.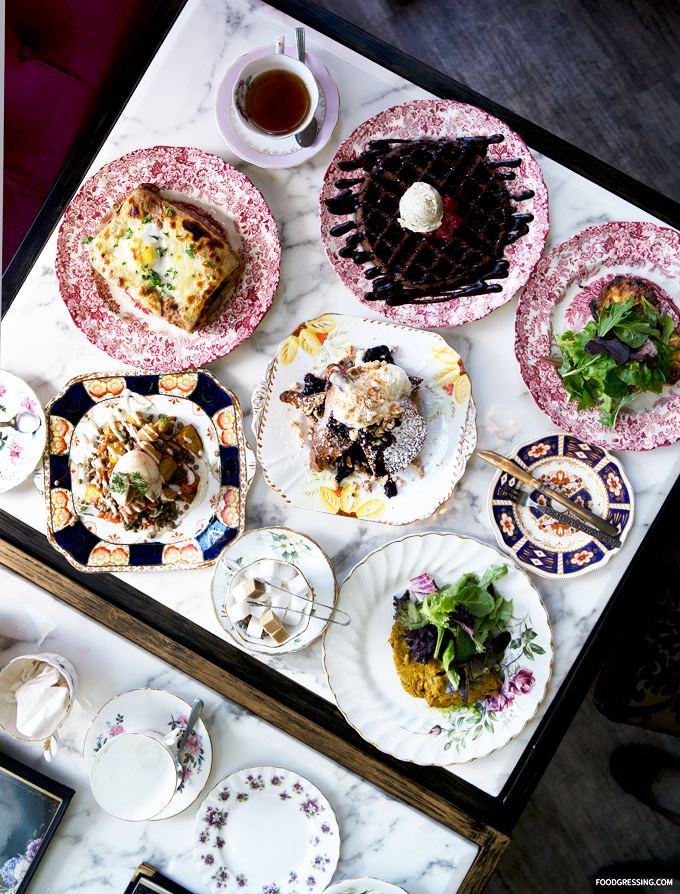 Croque Madame
They are also a partner with Mealshare: a non-profit organization that provides millions of nutritious meals a year for children in need. For every dedicated menu item purchased at La Petite, Mealshare in turn provides a healthy meal to a child that lacks the access to regular meals, through programs like BC Boy's and Girl's club, Breakfast Club of Canada, KidSafe and Save the Children. The Croque Madame ($15) featuring darjeeling béchamel, leek jam, swiss cheese, ham, and egg is a Mealshare item.
Chai French Toast
I loved the chai french toast that had candied hazelnuts, blueberries, chamomile and mascarpone cream. A very indulgent, yet not overly sweet sweet brunch items.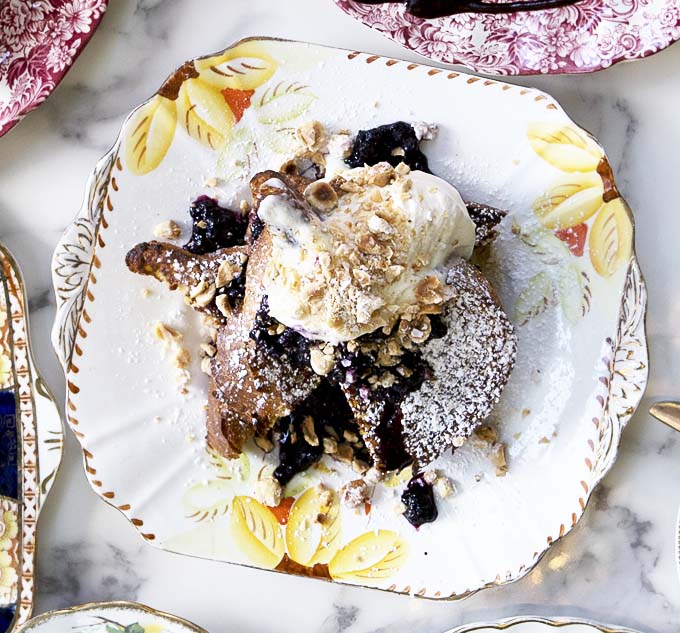 Smoked Salmon Hash
This savoury dish ($15.50) was topped with a soft boiled tea egg and had crispy potatoes, lentils, dill, and Ceylon lemon aioli.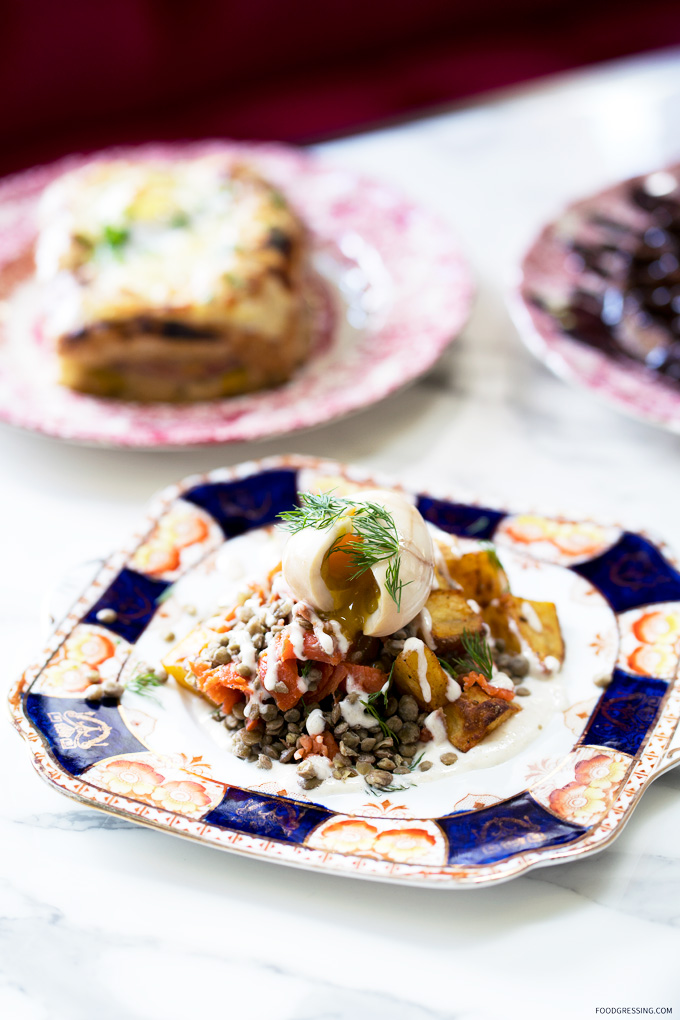 Vegan Frittata
Another vegan option is the frittata ($13) with roasted tomato, tea leaf pesto, cashew feta, and spring greens.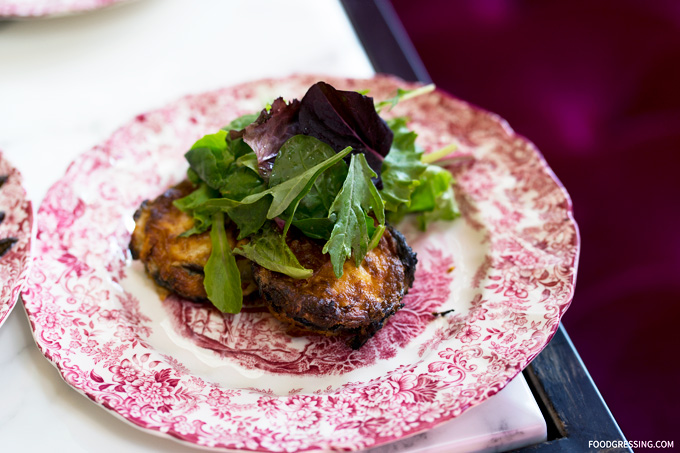 Vegan Buckwheat Waffles
This vegan choice ($13) featured dark chocolate salted caramel, earl grey butter, and raspberry compote.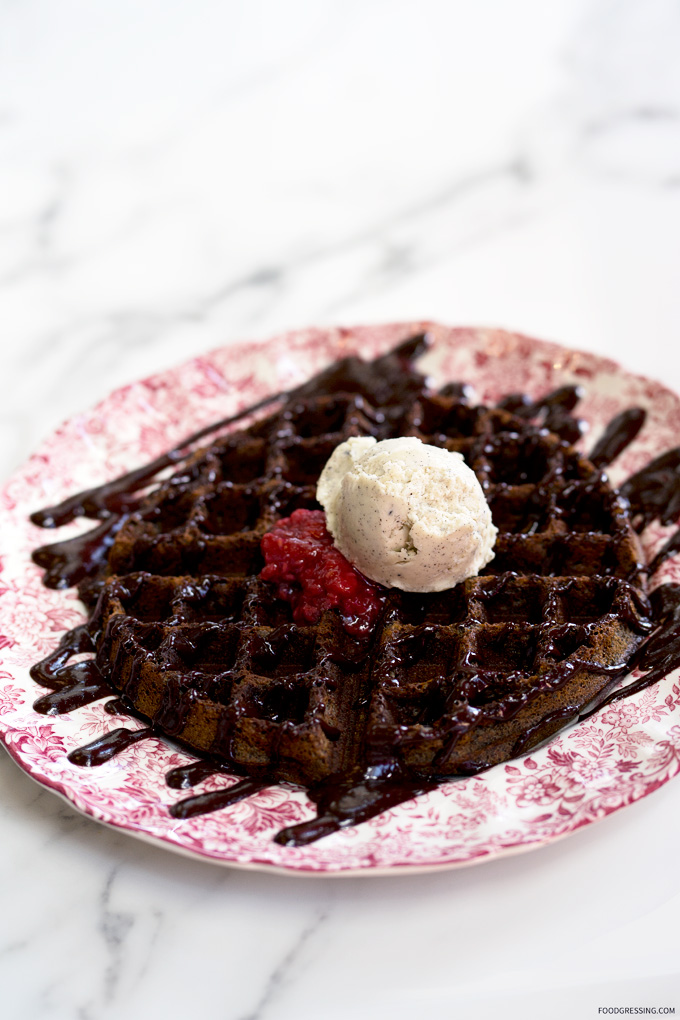 Overall Impression
My brunch items of the tasting were the Croque Madame ($15), Smoked Salmon Hash ($15.50) and Chai Tea French Toast ($13). For more information, visit www.lapetitecuillere.ca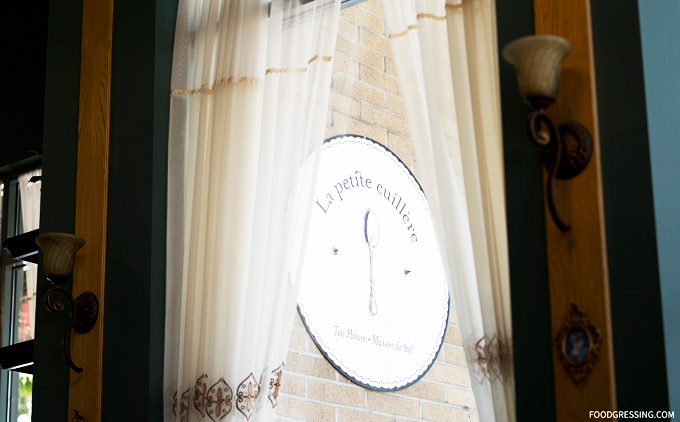 La Petite Cuillère
Address: 55 Kingsway, Vancouver, BC V5T 1R9
Website: www.lapetitecuillere.ca/