Central Alberta is home to the province's first corn maze and family adventure farm – Kraay Family Farm. Now in its 18th year and open until September 4th for summer, Kraay Family Farm is a destination for farmtastic fun featuring over 40 attractions and amenities like a farmyard, corn maze, mini golf, and more. Last month, I had the chance to visit Kraay Family Farm in Lacombe, AB a few days after they opened for the season.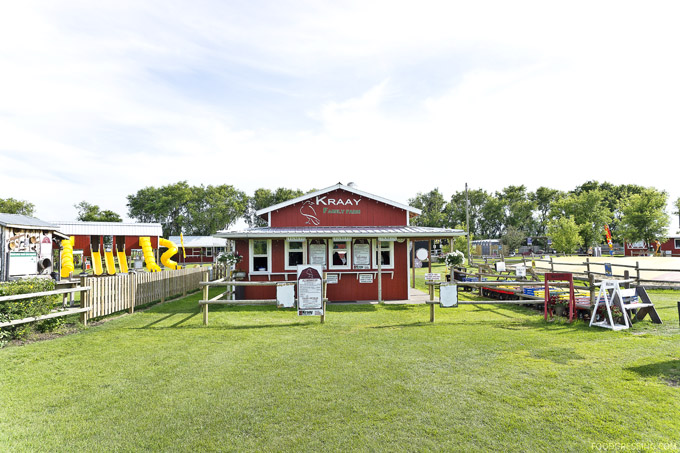 Disclosure: This visit was sponsored in collaboration with Tourism Red Deer.
Since this year is Canada's 150th birthday, the corn maze at Kraay Family Farm has a very special Canada 150 design. Watch the video below to see some amazing aerial shots:
It apparently takes 1.5 hours to navigate through the maze, but there are always places to come out and take a break if needed.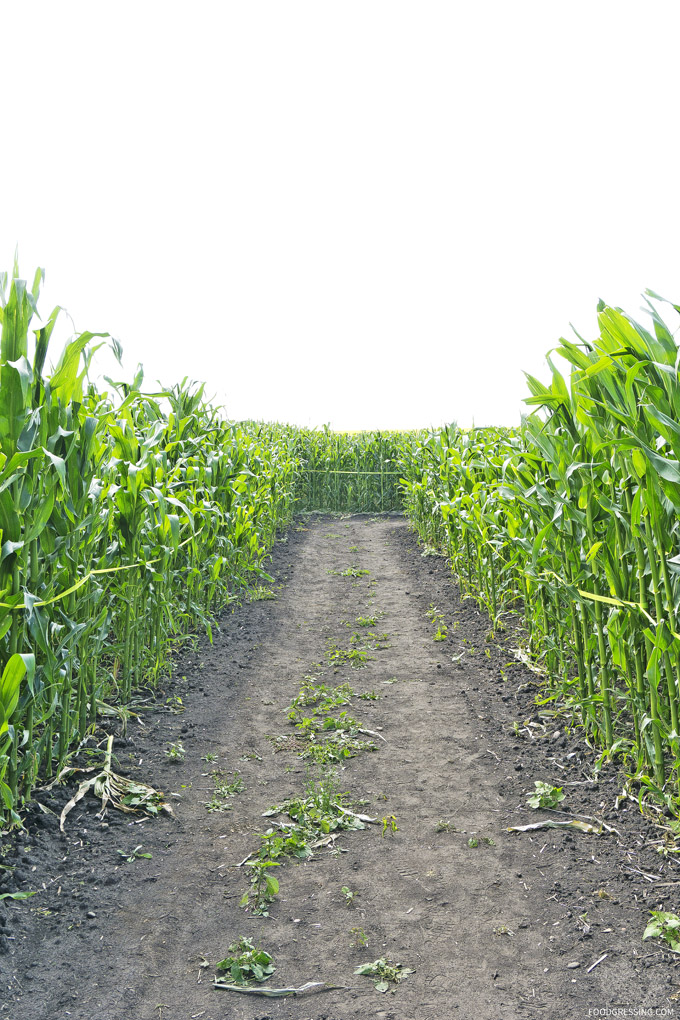 There are so many things to do at Kraay Family Farms that you could easily spend an entire day there. I was impressed with the variety of activities offered such that there is something for everyone at different ages. With the number of things available to do, there is no line up really ever. I was also impressed with how nice the grounds are kept. It's really a place where you can relax with family and friends.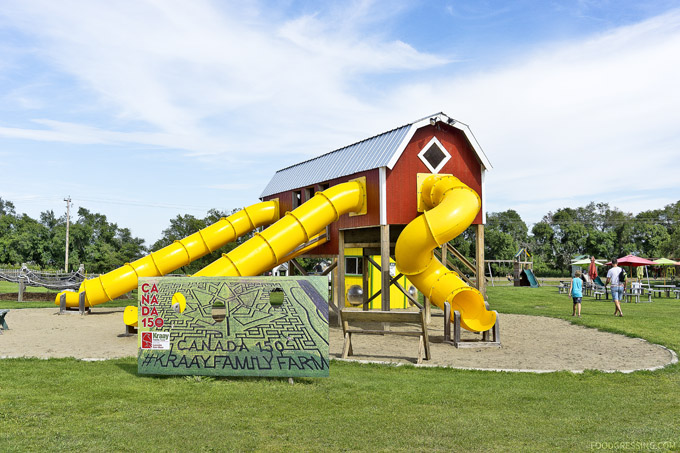 My little one spent most of the time at the farm animals area which had goats, chickens, pigs and rabbits.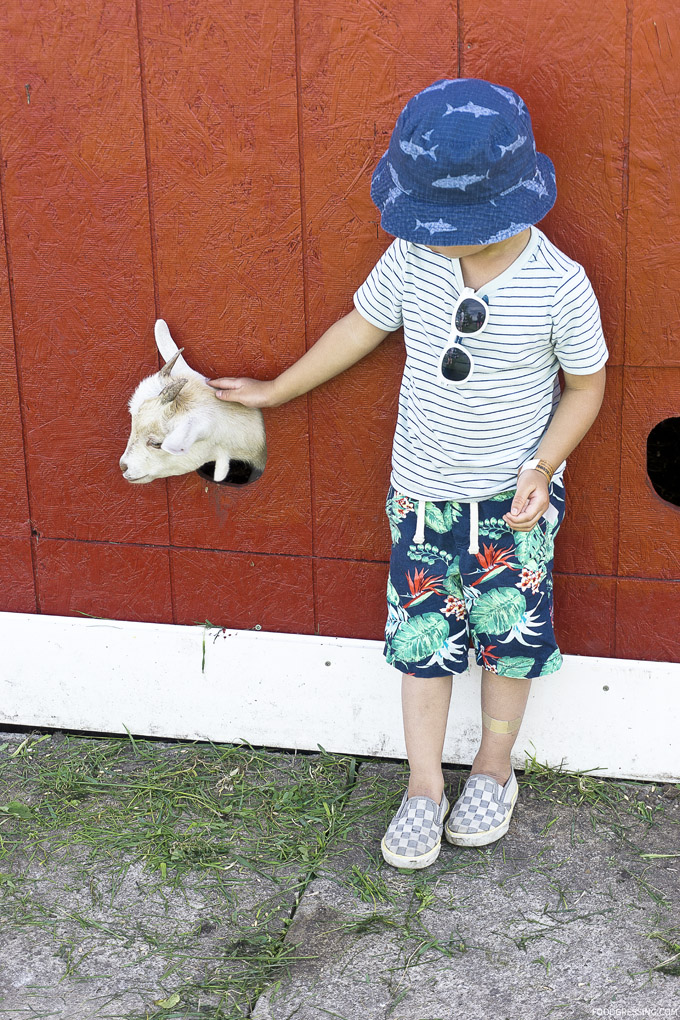 Meanwhile, the hubby practiced farm animal photography.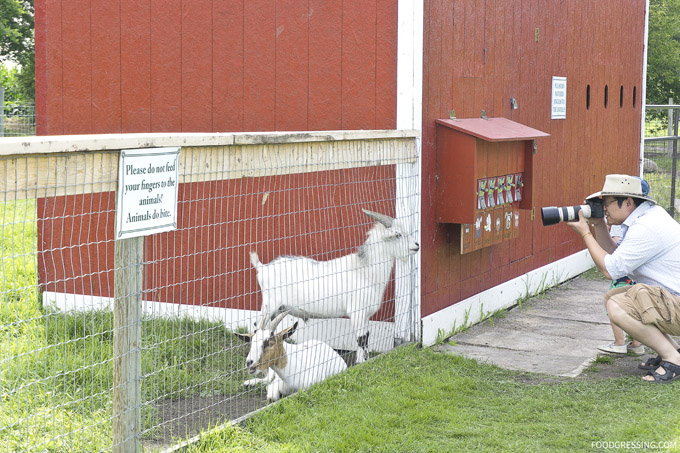 A ride on the Grain Train is a great way to see the corn maze especially if you worry about getting lost in it!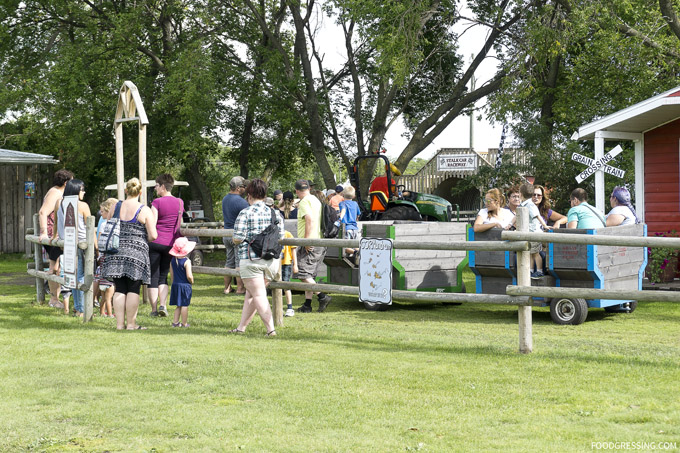 The Horse Carousel is something I have never seen before and a lot of kids really enjoyed riding on it.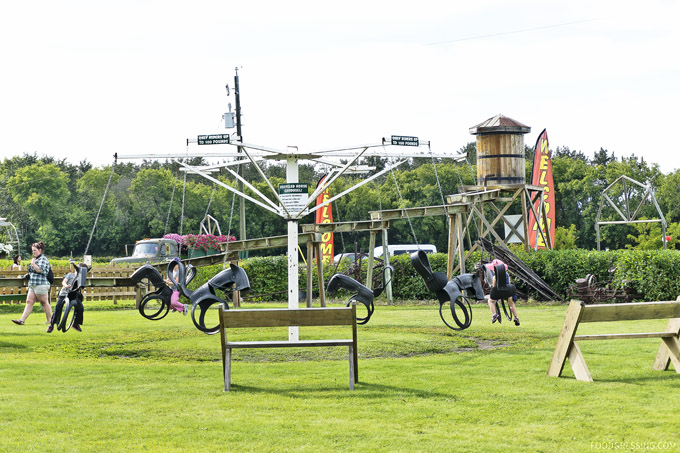 Tire Mountain was also enjoyed by my little one. The area was fitted with tires and had many trucks available for kids to play with.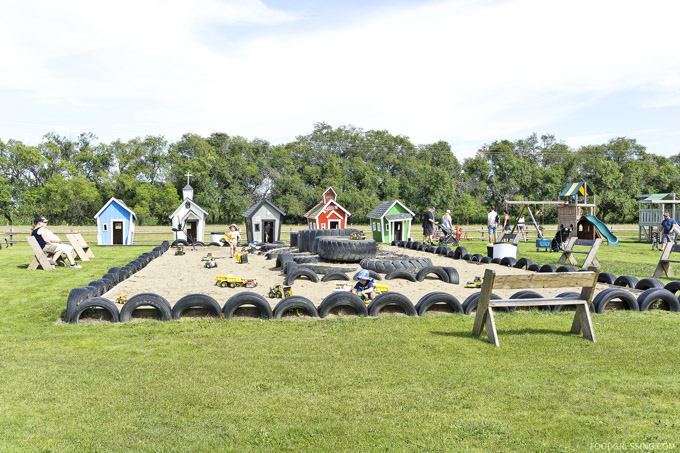 But for some bouncing fun, the jumping pillow was popular with groups with adults and kids alike.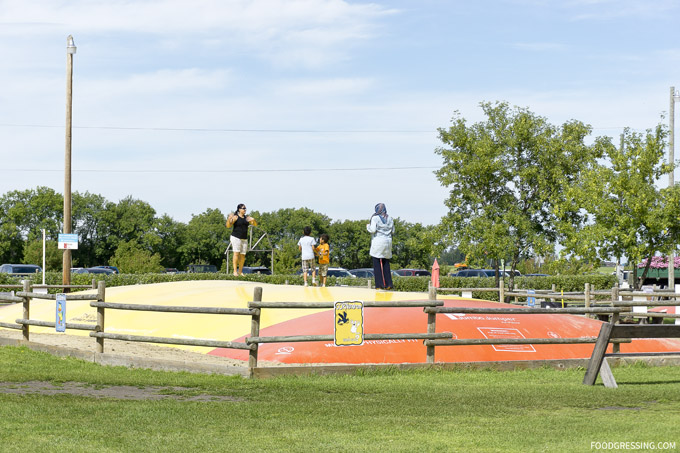 Admission
General admission is $13 for ages 3 and up. Ages 2 and under are free. Some activities require token purchases like the Grain Train and Spud Blaster.
Overall Impression of Kraay Family Farm
My family and I spent three hours at Kraay Family Farm and we would have stayed longer if we didn't have to get to our next destination. I highly recommend visiting them this summer if you are in Central Alberta. Otherwise, they are also open for the fall season until Thanksgiving.
Kraay Family Farm
Address: Site 6 Box 9 RR 1, Lacombe, AB
Website: www.kraayfamilyfarm.com