First of all, thank you to all those who have used my referral link for foodora.  By using my referral link, you get $10 off your first foodora order (with minimum $20 purcahse).  As a result of your support, I have been gifted referral credits to use.  And so on this particular food adventure, allow me to share with you a few thoughts on my recent foodora order from TAKO.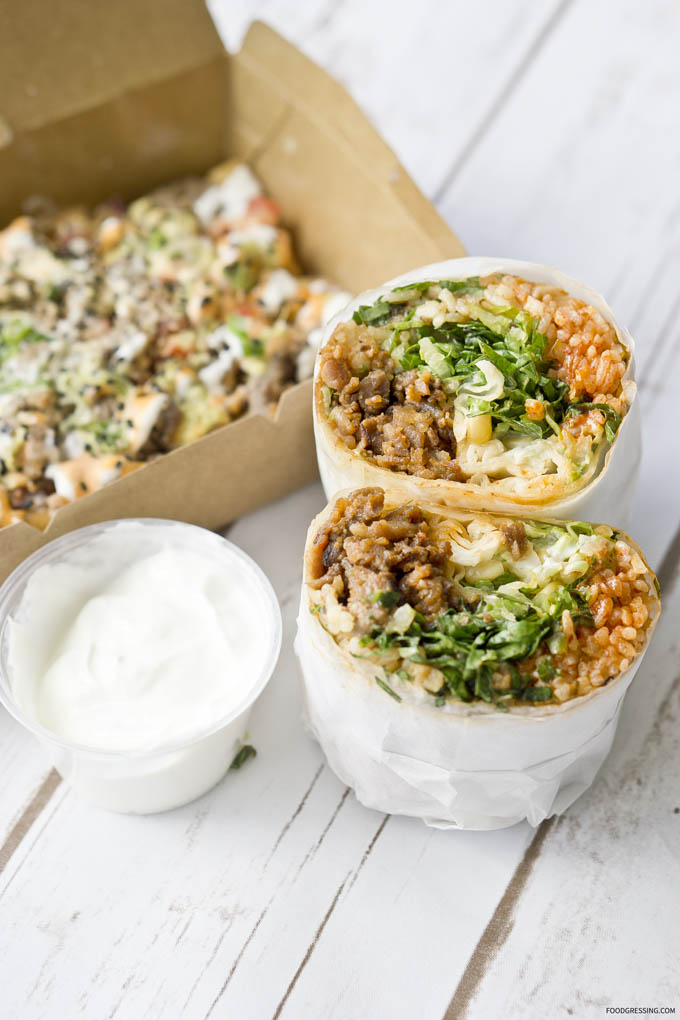 Stadium District
TAKO is a Korean taco shop at the Stadium/Chinatown Skytrain station across from Rogers Arena on Expo Boulevard.  There you will find Mexican food with a Korean twist including Korean-flavoured tacos, burritos, quesadillas, and poutines.  For the uninitiated, a Korean taco is a flour tortilla filled with Korean BBQ.
What I Tried
Via foodora, I ordered a spicy pork burrito ($10.45), bulgogi poutine ($9.30), and extra sour cream.  The spicy pork burrito was loaded with Kimchi fried rice, corn, cheese and spicy pork.  I thought that it had all the right Korean flavours for spicy pork and the meat was reasonably tender.  In terms of portions, I thought the proportions of meat, rice, and vegetables were good.   The value was reasonable and I was decently filled from it.  The only issue was that it arrived lukewarm but such is the nature of food by delivery.  I reheated the burrito by microwave and it tasted much better.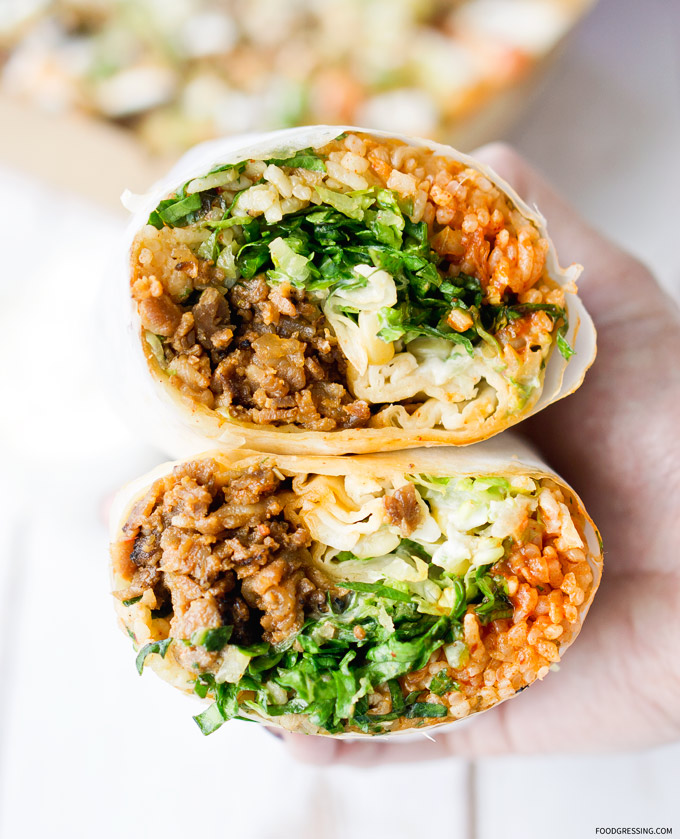 The bulgogi poutine was only just OK for me.  It didn't have much of a cheesy element to it.  It's more like bulgogi, mayo and veggie toppings on fries without cheese curds.  It was tasty for the first few bites but that was about it.  I think the mayo made it a bit too heavy to continue eating.  Best to be shared with one other person at least.  Despite it being a delivered food item, it wasn't too soggy which was nice.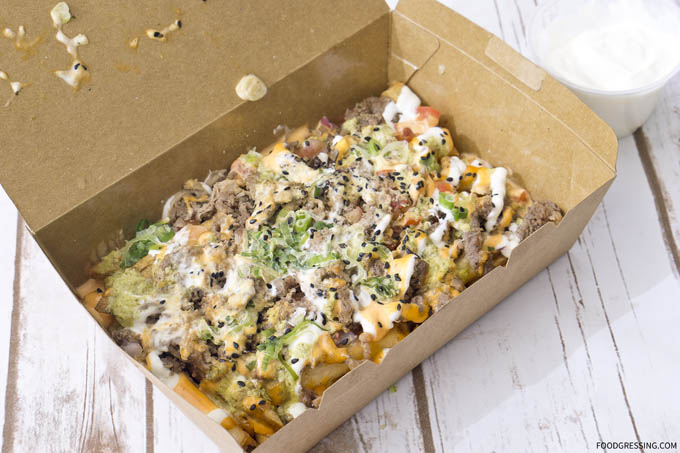 Overall Impression of TAKO
The spicy pork burrito had good flavour, portions, and value overall.  I would order it again but the bulgogi poutine is something I will pass on.  Rating: 3.5/5
Website: www.takovancouver.com