Disclaimer:  I attended a menu tasting at Kaya Malay.  All food was complimentary.  Opinions are my own.
As a fan of Asian fusion cuisine, I was very excited to attend a blogger event at Kaya Malay Bistro last week for a sampling of their dishes.  Kaya Malay Bistro specializes in Malaysian cuisine with influences from Portugal, India, Indonesia and China.  Their offerings can be best described as comfort food with spice levels as you like it.  I had been to other restaurants serving similar food in the same neighbourhood, including Banana Leaf and Red Ginger, and I was interested to see what Kaya had to offer.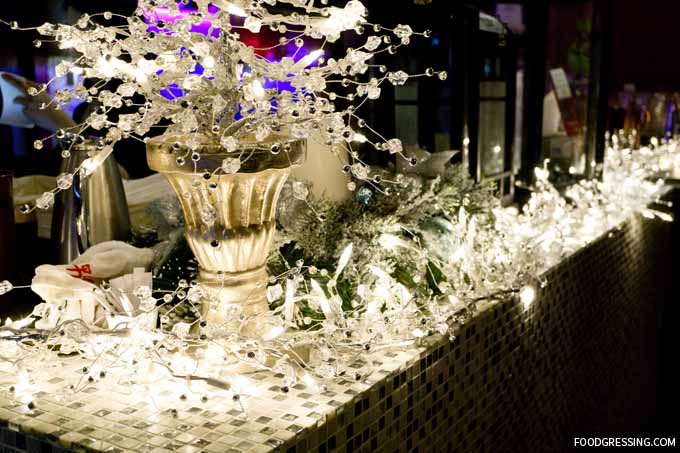 A Dream Come True
I have been a customer of Banana Leaf for many years now, and it was surprising to learn Kaya's owner, Scott, was a key player in the success of that chain.  Scott's was the General Manager of Banana Leaf since they opened and he has over two decades of experience in the restaurant industry.  In 2012, Scott set off on his own and opened up Kaya Malay Bistro at 1063 West Broadway.
Quick Lunches and Private Functions
From quick lunches to private parties to catering, Kaya Malay is diverse in offerings.  Their quick lunch option features selected items that can be ready within 5 minutes – great for a lunch rush.  Furthermore, online take-out orders receive 10% off.  Kaya has a private function room which can accommodate 20-30 people.  When you celebrate your birthday or anniversary at Kaya, you will receive a free dessert!
What I Tried
The tasting menu included five courses including roti canai; tiger prawns with Singapore style chili sauce; sambal okra, eggplant and green bean trio; Malaysian style curry lamb; and coconut crepes.  I have to say that the choices for the tasting were generally conservative and were items that I more or less had at Banana Leaf before.  Nothing really seemed uniquely "Kaya" so I was a bit disappointed in that respect.

To start, the roti canai was on point being fluffy on the inside and crispy and flaky on the outside.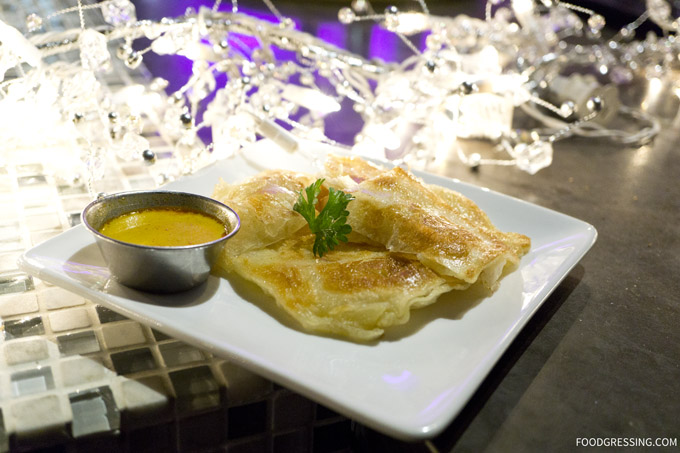 The tiger prawns were decently sized in a sweet and sour-tasting sauce with a gentle spicy kick.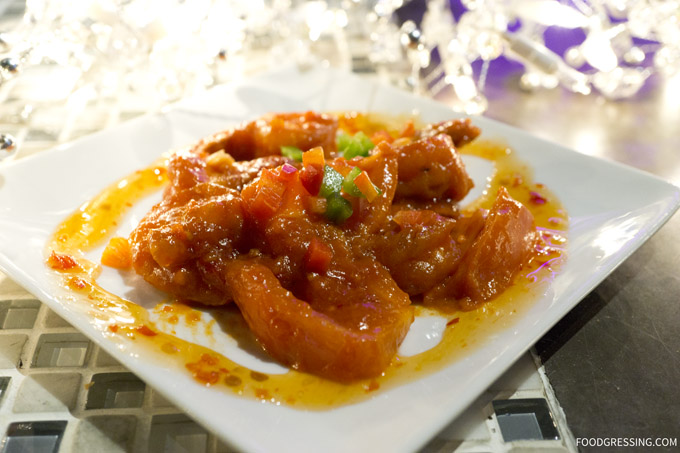 The sambal okra, eggplant and green bean trio is my usual go-to dish at Banana Leaf.  The version from Kaya was delicious and not disappointing.  I love the flavours from the sambal sauce which are tangy and spicy enough to tickle the taste buds.  The green beans have a wonderful crunch to them.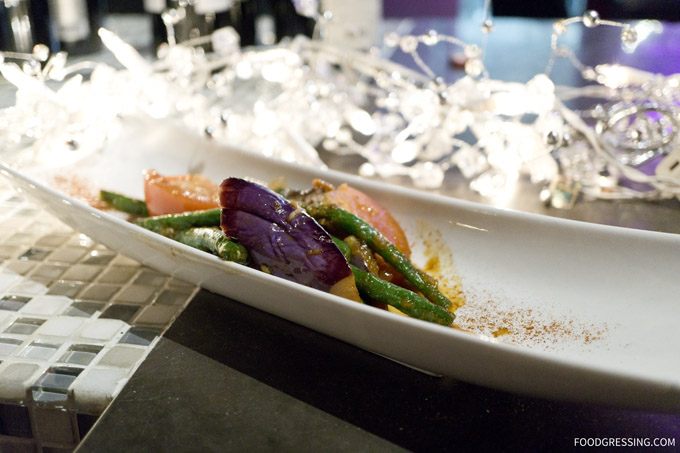 The Malaysian style curry lamb had generous portions of lamb.  The lamb pieces were steeped in a delicious curry, infused with cumin, fennel, and coconut milk.  This was the fourth dish of the meal and many of us could not finish it as we were quite full already!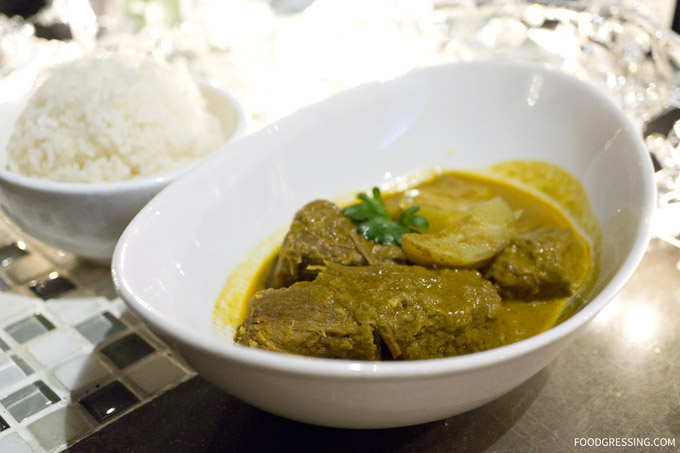 To finish off a fantastic meal, we had coconut crepes.  It had a nice play on textures from the spongy crepe to the crunchy toasted shredded coconut filling.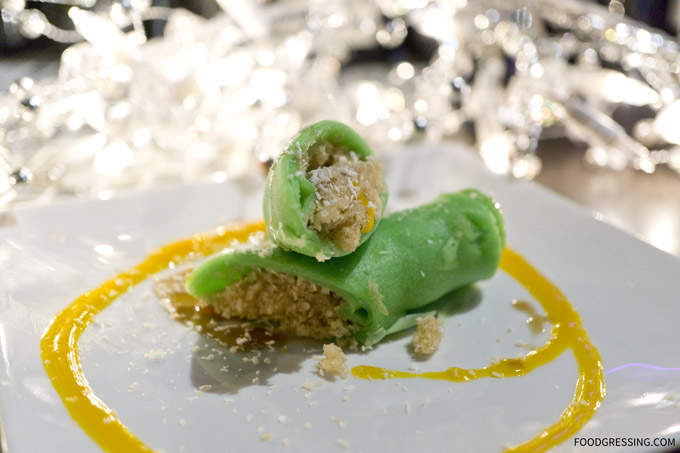 Overall Impression of Kaya Malay Bistro
The meal was overall very good and all the dishes were on point.  I would have liked, however, to have tried a more unique and memorable dish that would set Kaya apart from other restaurants.  I do think that the dishes selected for the tasting were generally appeasing to suit a wide range of palates.  Rating: 4/5
For more info on Kaya Malay Bistro, visit their website or social media: Facebook, Twitter, and Instagram.