There's a new place in Davie Village to get your fried chicken fix. Juke Fried Chicken has opened their second location known as 'Little Juke' at 1074 Davie Street. Little Juke is open seven days a week from 11 am to late and features the same casual, laidback atmosphere and Southern-inspired fare as the original Juke Fried Chicken in Chinatown.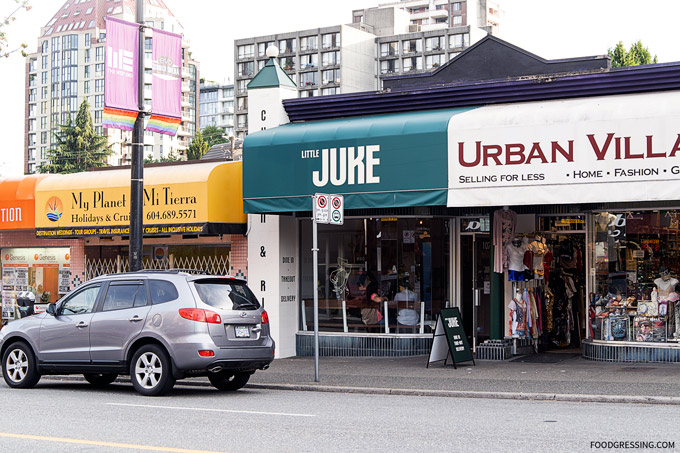 Little Juke Food Menu
Aside from serving up Juke's trademark gluten-free, non-GMO-grain-fed and free-range regular and spicy fried chicken available in various drums-and-thighs sizes, Little Juke will also offer new menu items.
These include quarter, half or whole rotisserie chickens, Vietnamese-inspired nuoc cham ribs, 'Big Boy' fried chicken sandwiches, and sides like mac & cheese poppers and roast potatoes, as well as weekend brunch options on Saturday and Sunday. Little Juke offers a fully licensed counter-service space with seating for 22 as well as take-out or delivery options.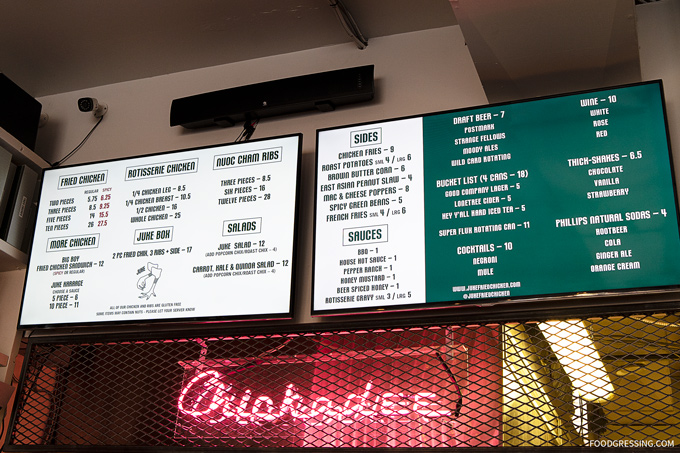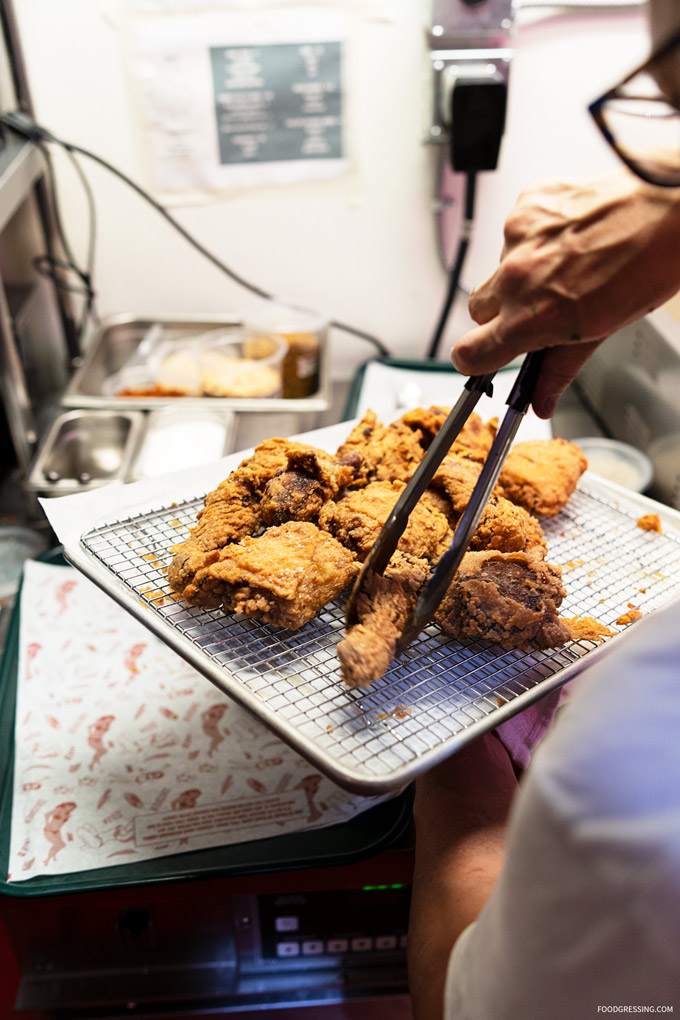 Little Juke Bar Menu
At the bar, Little Juke will add thick milkshakes to the menu as well as wine, cider, a selection of local craft beer from Postmark, Strange Fellows, Superflux and Moody Ales, and rotating batched cocktail creations such as Moscow Mules, Old Fashioneds and Negronis.
I attended a a media event last night where we were able to try their new menu offerings. I really enjoyed the rotisserie chicken, Vietnamese-inspired nuoc cham ribs and the Mac & Cheese poppers. As I live in the West End neighbourhood, I will definitely be back for more! Here are a few photos from the media event.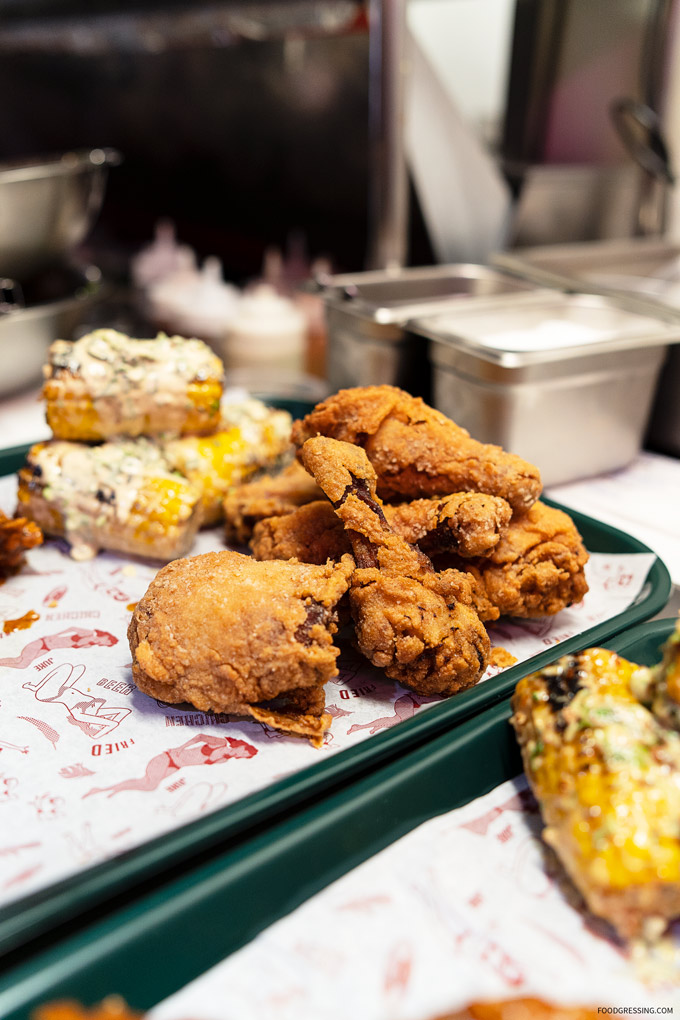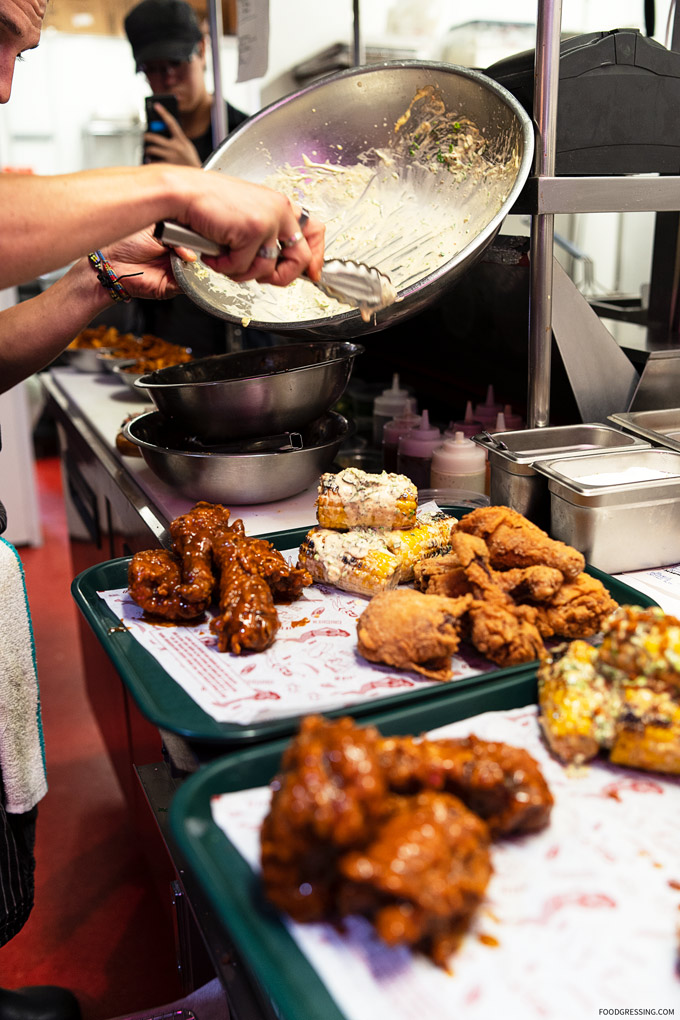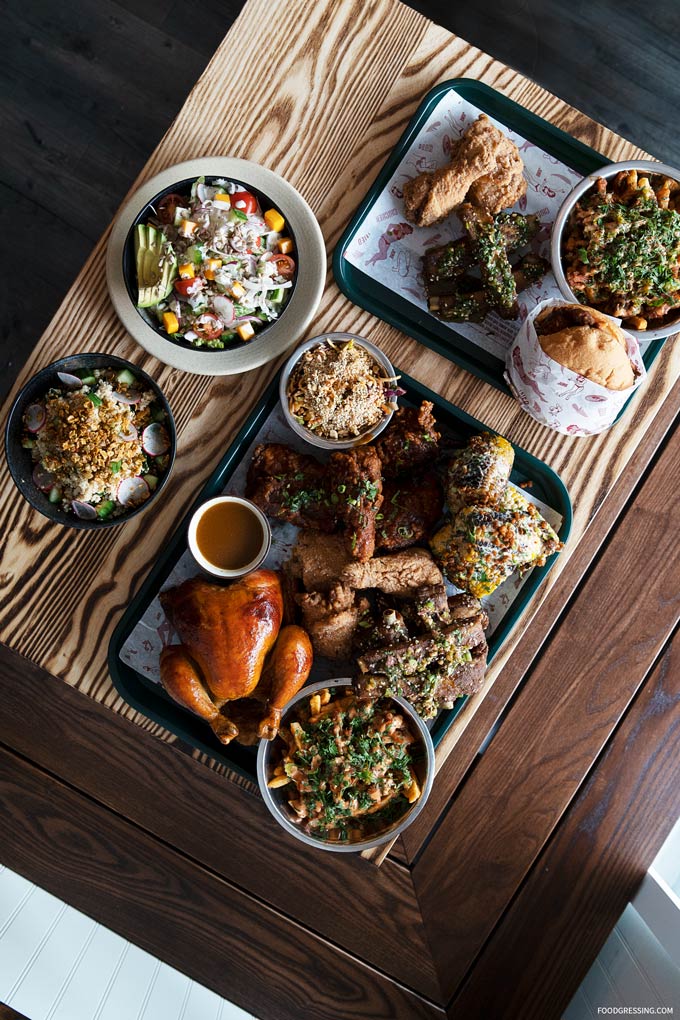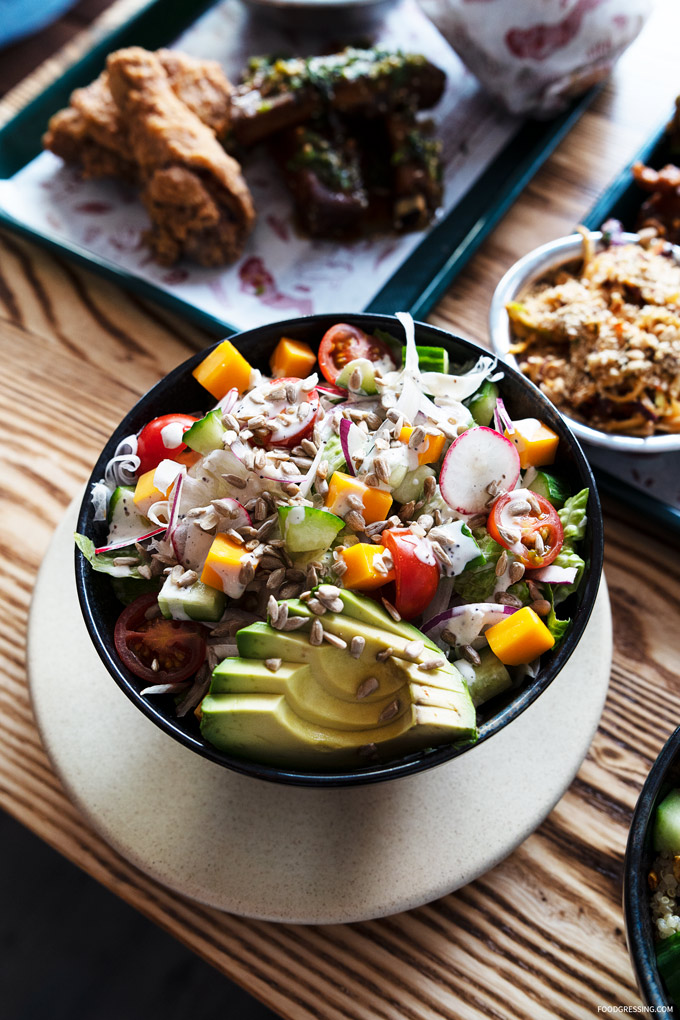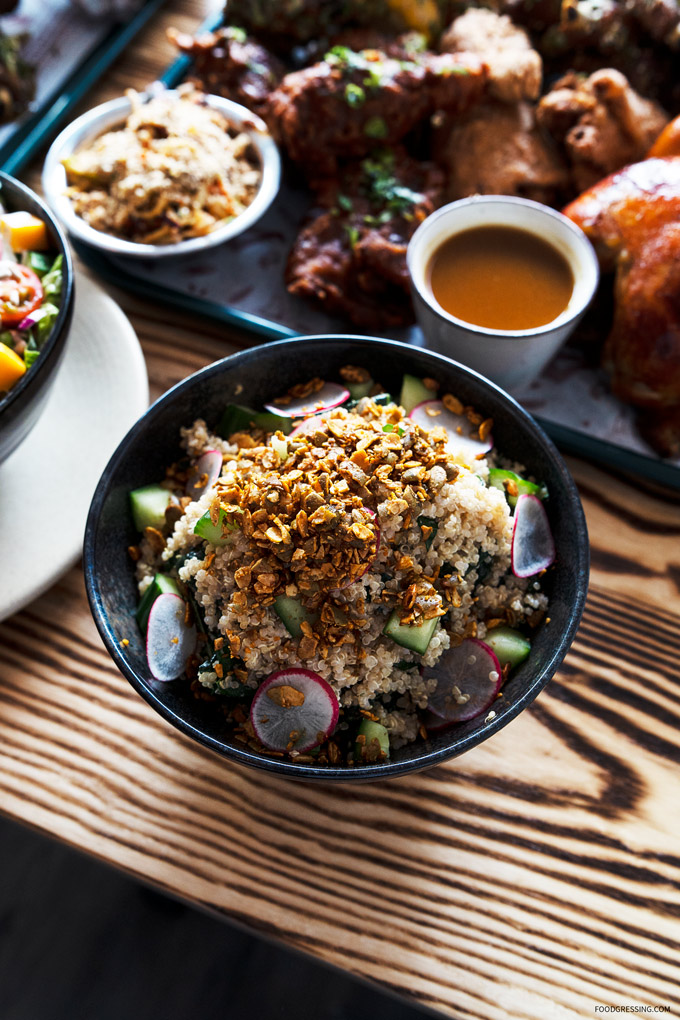 Little Juke
Address: 1074 Davie Street, Vancouver BC
Website: ‎www.jukefriedchicken.com/