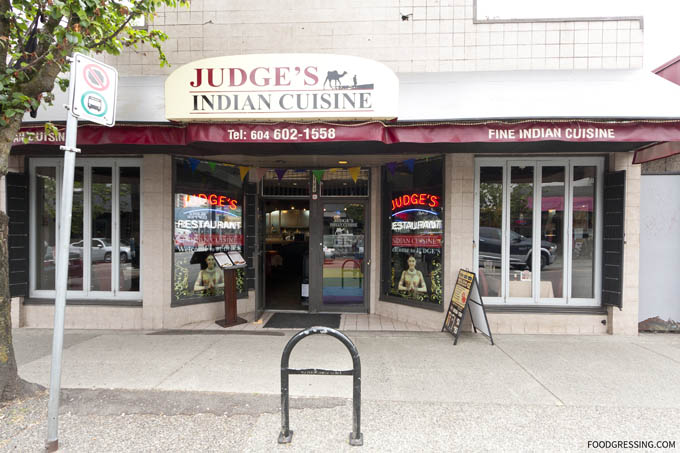 Judge's Indian Cuisine in Davie Village is one restaurant that I have been going to on and off over several years.  Along with India Bistro across the street, Judge's is one my go-to places for Indian food in this neighbourhood.
What I Tried
Over the years, I have dined-in and had take-out from Judge's.  Here is what I have tried:
Lunch buffet (no longer offered)
Take-out

Butter chicken (multiple occasions) ($13)

Dinner Dine-in

Tandoori chicken ($12)
Lamb korma ($13)
Peas Pulao ($5)
Butter naan ($2.50)
I tried their lunch buffet several years ago around the time that they had just opened.  Their selection was small but they had my usual Indian buffet favourites like butter chicken and chana masala.  As a lover of eggplant dishes, I really liked that they offered baby eggplant in their buffet.  It seems like more of a "higher end" entree offered considering how expensive eggplant can get.  I enjoyed their butter chicken so much from the buffet that I ordered it as takeout a few times afterwards.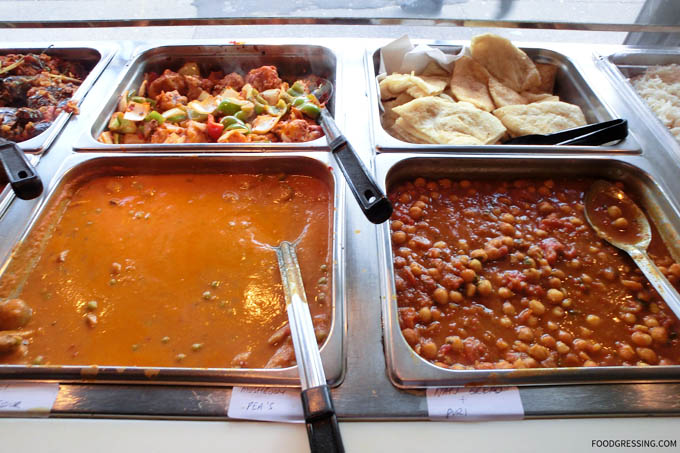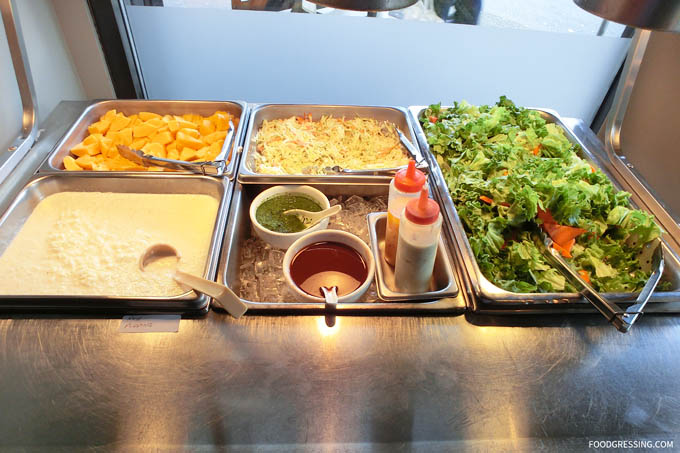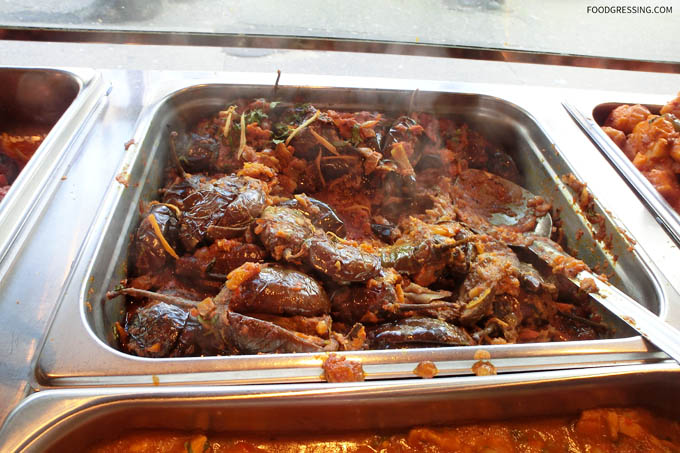 My husband and I recently had dinner at Judge's where I used a Buy One Get One Entree deal from my Entertainment subscription.  The tandoori chicken dish had  chicken breast and leg marinated in spiced yogurt skewered served with mint chutney.  It came on a sizzling hot grill which let off impressive amounts of smoke at the table for a few minutes.  While I was expecting the texture to be tender and juicy, it was crispy on the outside but dry on the inside.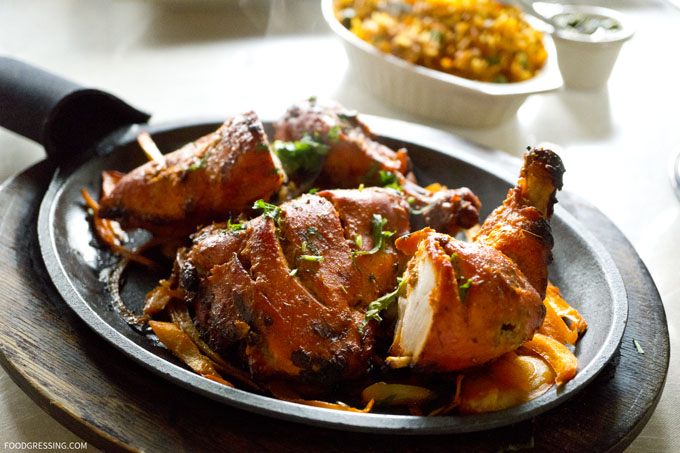 I enjoyed the lamb korma which had a rich, cashew, creamy curry sauce.    The peas pulao (long grained basamti rice with sauteed, onion, tomato and green peas) was flavourful but the peas were flavourless and hard.  Sweet and tender peas would have been preferred.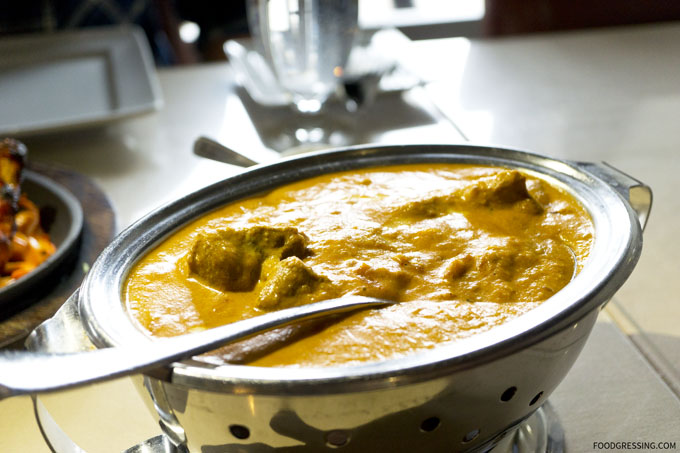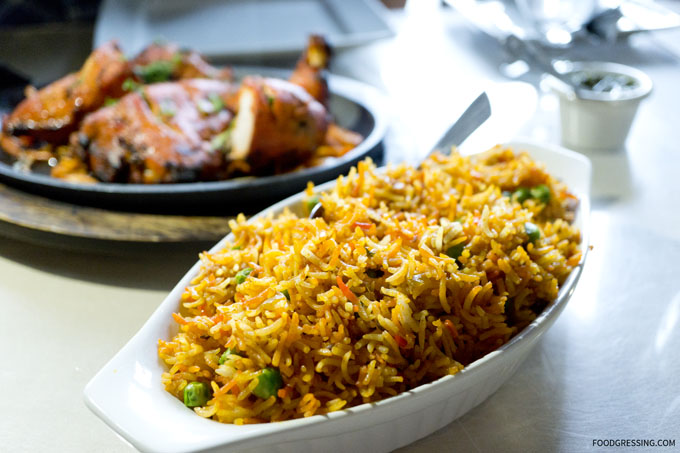 I ordered the butter naan as I wanted to try something different than the regular plain naan.  It was simply a more buttery version of it.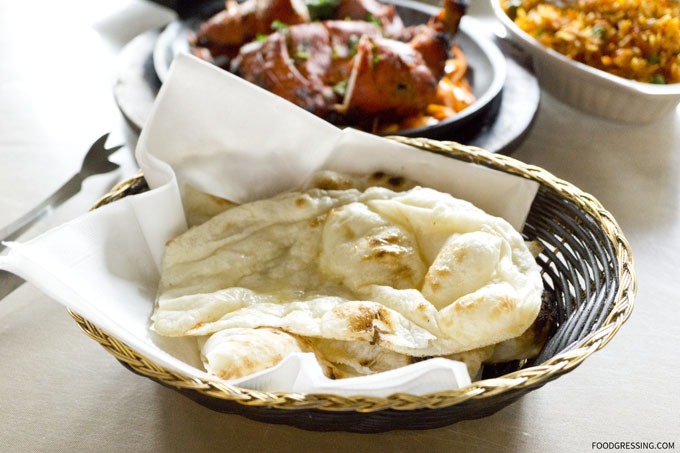 Service
Our server for dinner was very attentive and friendly.  She checked on us regularly and I was impressed with her level of service.
Overall Impression of Judge's Indian Cuisine
There were a few hit and misses with some of the dishes we tried, but overall Judge's is okay.  Rating: 3.5/5
Website: www.judgesindiancuisine.com