Plant-based diets are gaining popularity as people begin to understand more of the benefits. Dining out can sometimes pose challenges for those who prefer to eat plant-based as some restaurants may have limited options.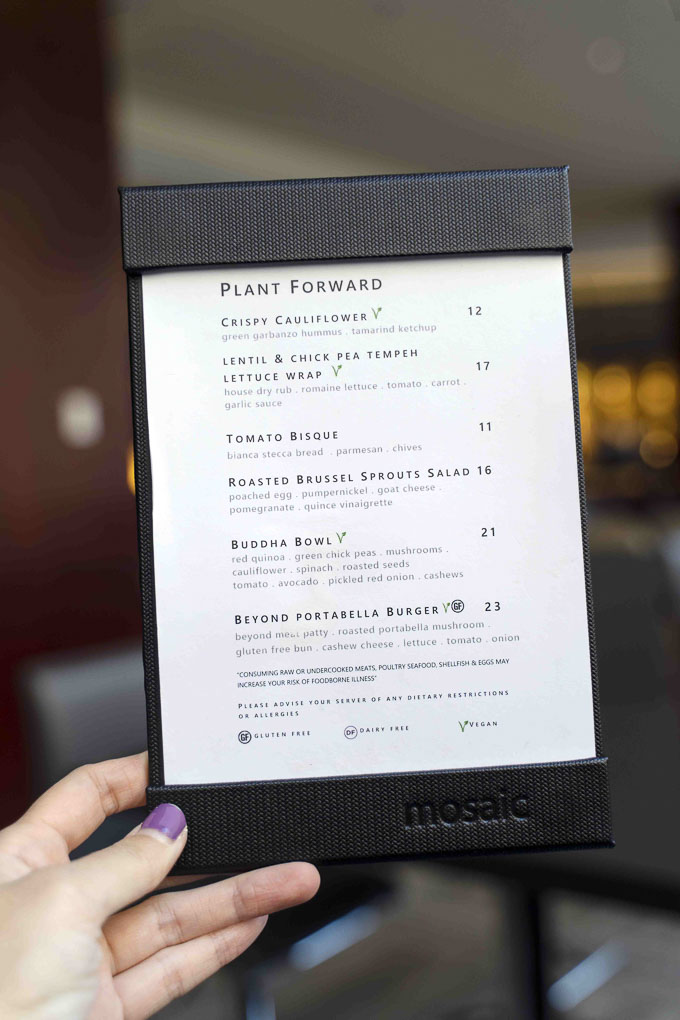 However, Mosaic Bar & Grill at the Hyatt Regency Vancouver has a plant-forward menu featuring 6 dishes with options like Crispy Cauliflower to Beyond Portabella Burger. The menu is described as plant-forward rather than plant-based as there are some dishes that include a poached egg. Here's a look at what we tried.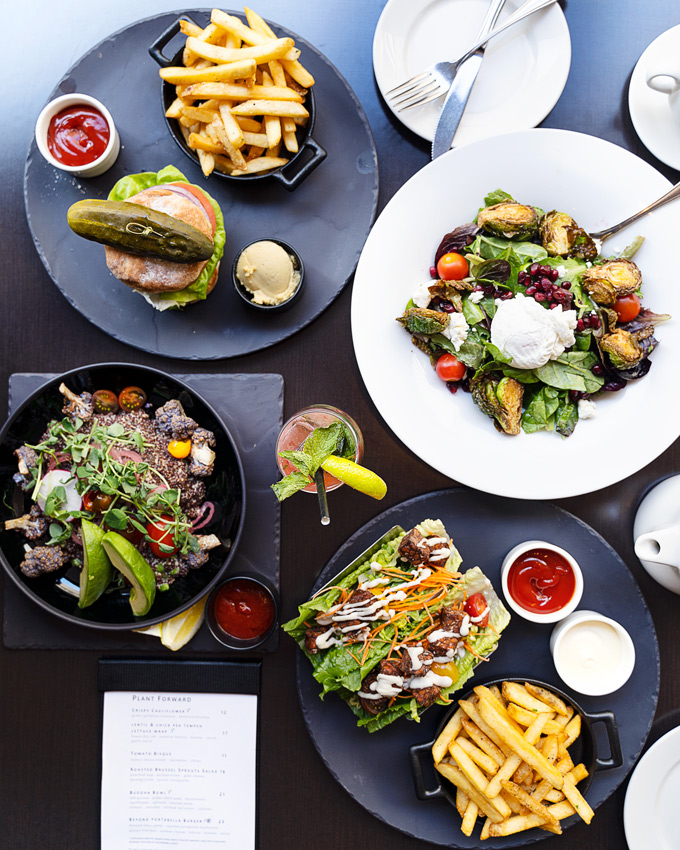 ---
What We Tried
The Beyond Portabella Burger ($23), a vegan and gluten-free option, features a Beyond meat patty, roasted portabella mushroom, gluten free bun, cashew cheese, lettuce tomato and onion. It's a fully-loaded plant-based burger that can satisfy your burger cravings (without the meat).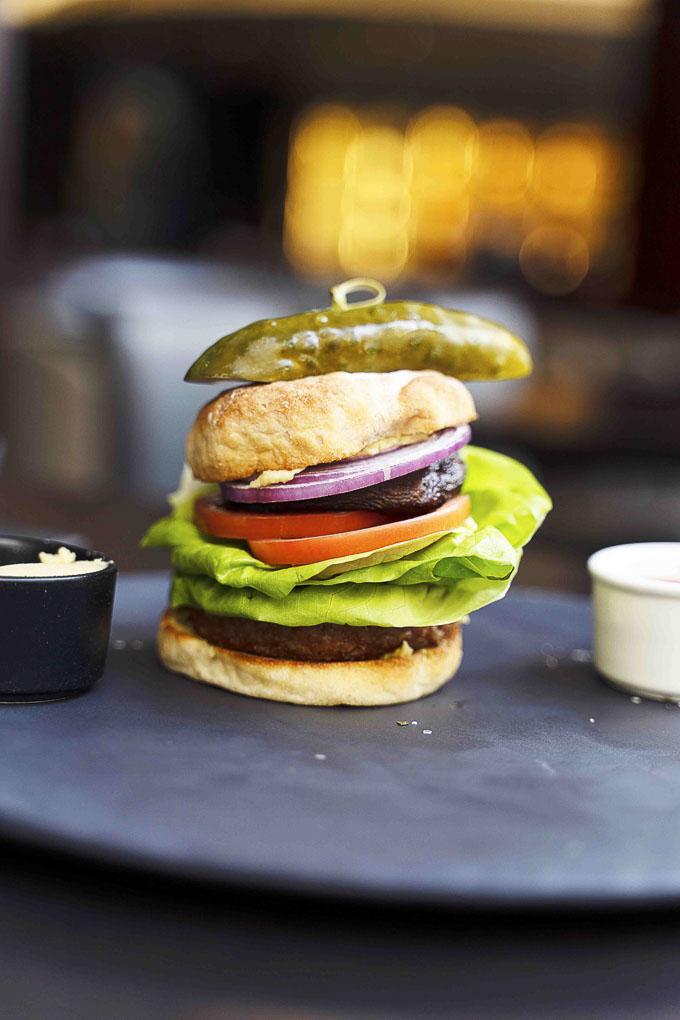 The Buddha Bowl ($21) is a nourishing bowl with red quinoa, green chick peas, mushrooms, cauliflower, spinach, roasted seeds, tomato, avocado and pickled red onion. I really liked the red quinoa and the earthy flavours of the mushrooms.
The Lentil & Chick Pea Tempeh Lettuce Wrap ($17) features house dry rub, romaine lettuce, tomato, carrot and garlic sauce. This dish wasn't my favourite of what we tried; it just didn't do much for me in terms of taste.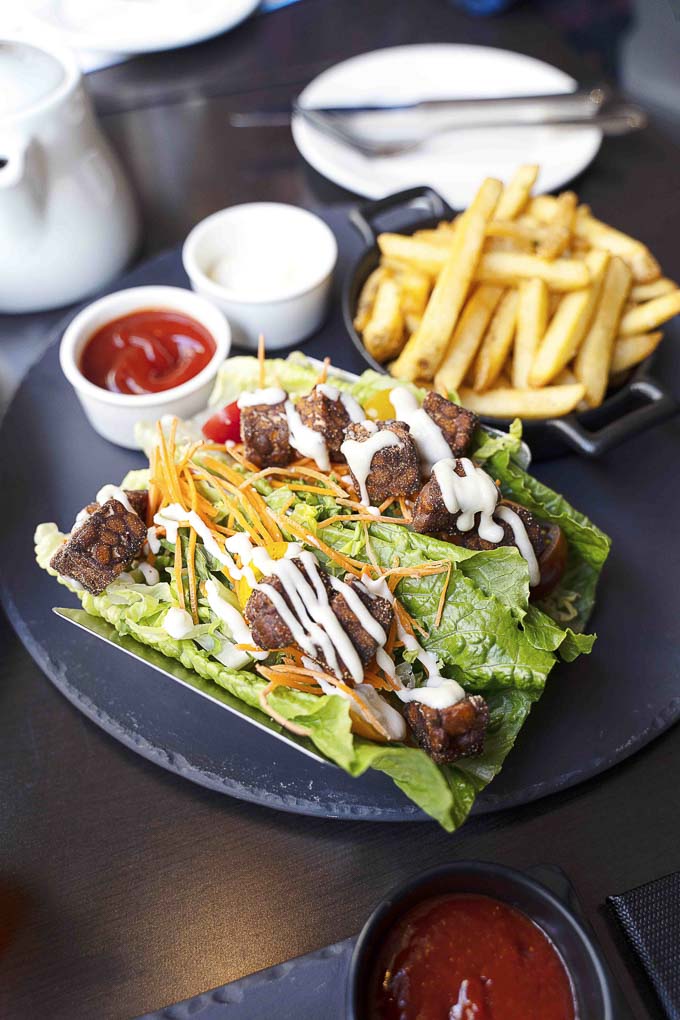 Finally, there was the Roasted Brussel Sprouts Salad ($16) with poached egg, pumpernickel, goat cheese, pomegranate, and quince vinaigrette. I enjoyed the rich, juicy sweet pomegranate contrasted with crispy roasted brussel sprouts.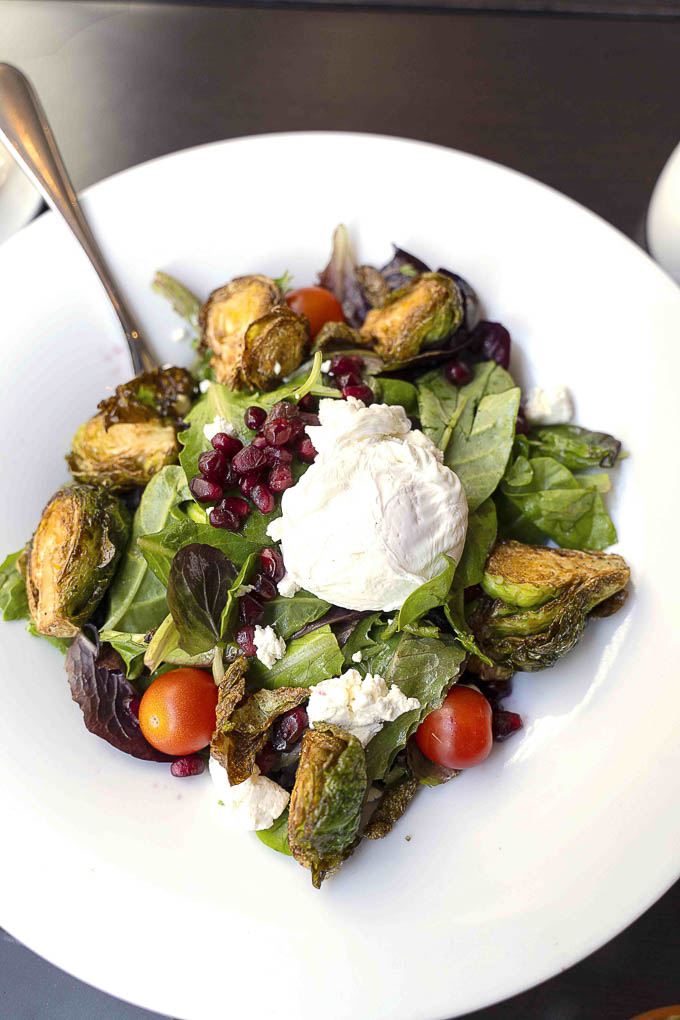 ---
Overall Impression
It was nice to see a hotel restaurant like Mosaic offer a menu focused on plant-forward options. My favourites were the Roasted Brussel Sprouts Salad and the Beyond Portabella Burger.
---
Mosaic Grille & Bar @ Hyatt Regency Vancouver
655 Burrard St, Vancouver, BC
www.hyatt.com/en-US/hotel/canada/hyatt-regency-vancouver/yvrrv/dining