Hopcott Premium Meats is a 3rd generation family farm in Pitt Meadows that specializes in hormone and antibiotic-free beef. They dry-age their AAA beef, a minimum of 28 days, custom cut, and sell direct to the public from their farm meat shop. At their country store, they offer many house-made deli items from their smoke house including sandwich meats, sausages, pepperoni, jerky, bacon, and more.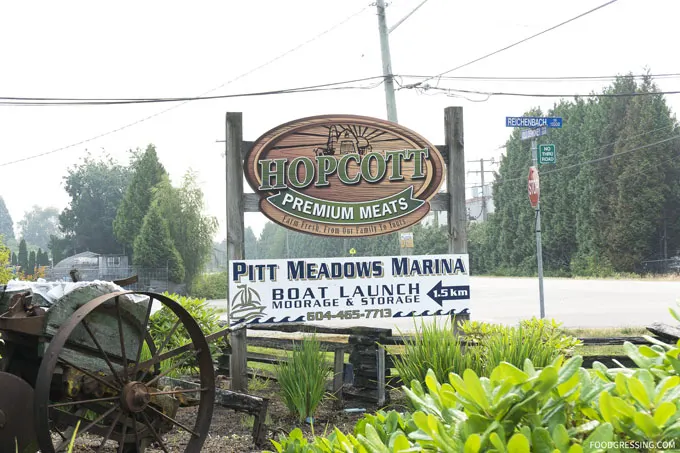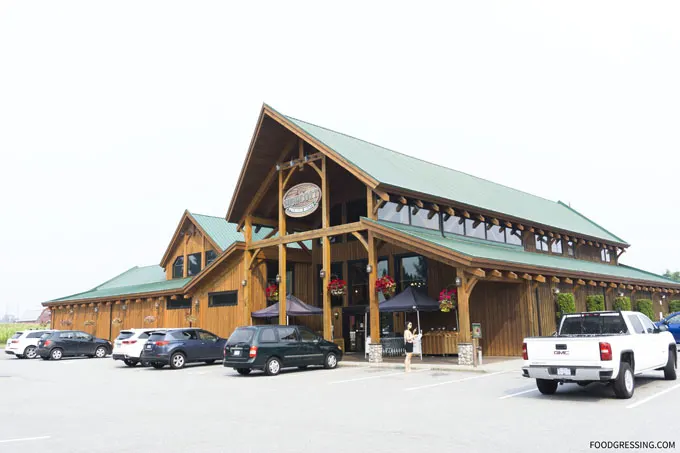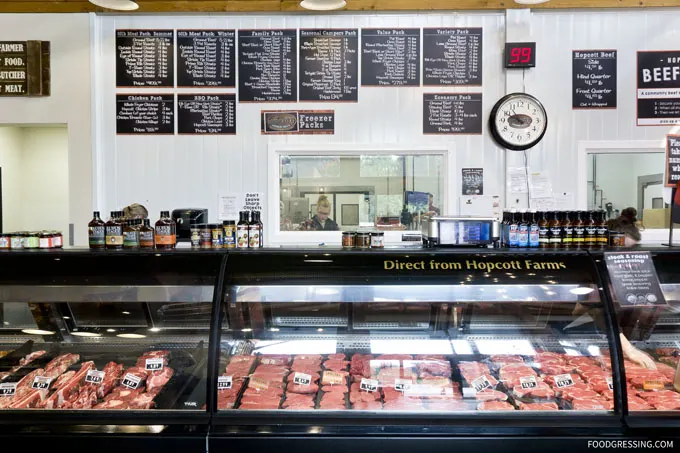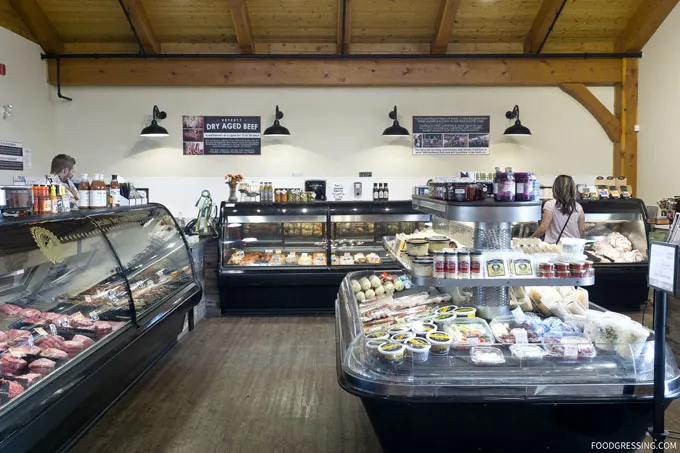 Hopcott Meats also grows their own corn and berries (like cranberries, strawberries, raspberries, blackberries, tayberries) and sell them when in season.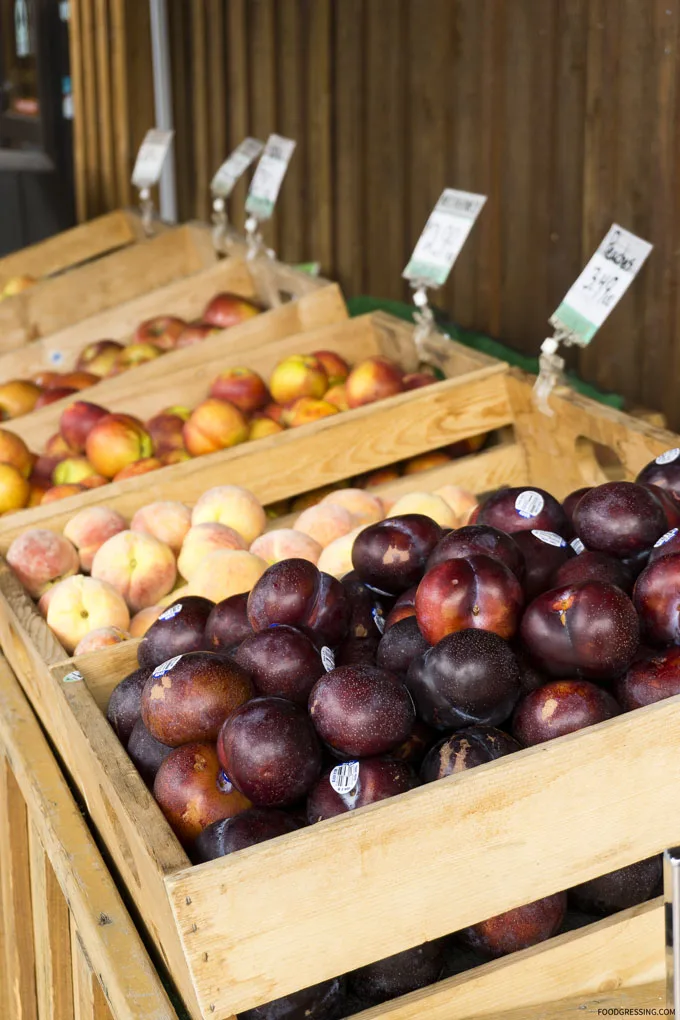 Hopcott Meats also has an on-site bistro with an outdoor patio where you can enjoy a home-style lunch made with their meats and other locally sourced ingredients. Last month, my friend and I enjoyed a delicious homemade lunch there.
Disclosure: All food and drinks in this review were complimentary. Opinions are my own.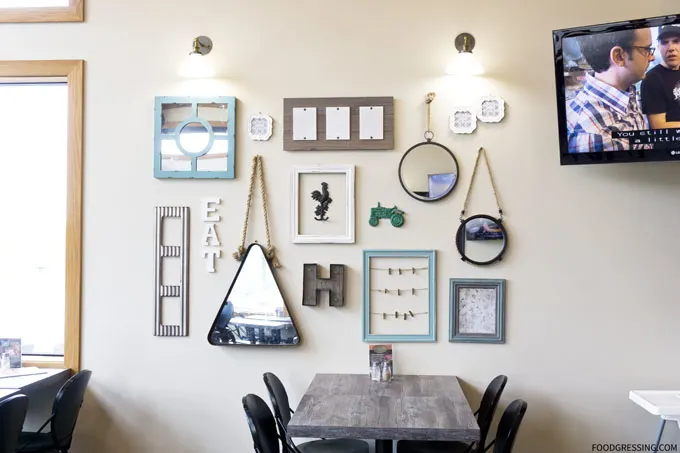 Customers can dine al fresco with their spacious and lovely outdoor patio.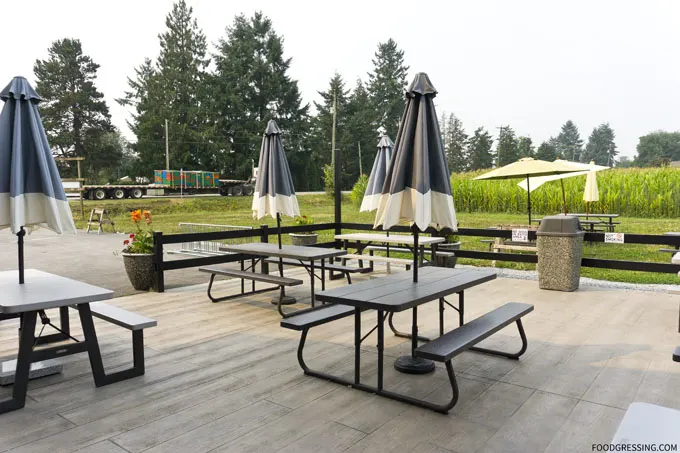 My friend and I shared a few of the items including a Shredded Chicken Taco Salad, Beef Stew with Biscuit, Pulled Beef Sandwich, Blueberry Crosada, Vanilla Matcha latte, and Iced Hot Chocolate.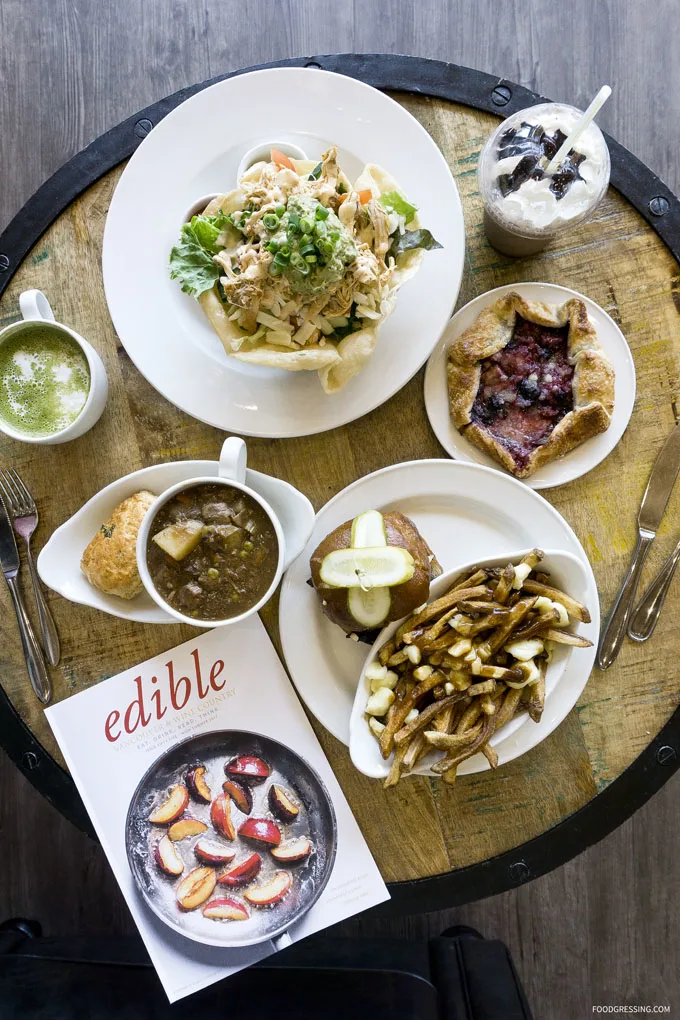 The Shredded Chicken Taco Salad was very tasty and came in a taco bowl with guacamole. All the ingredients tasted fresh, the chicken was tender and the portions were impressive.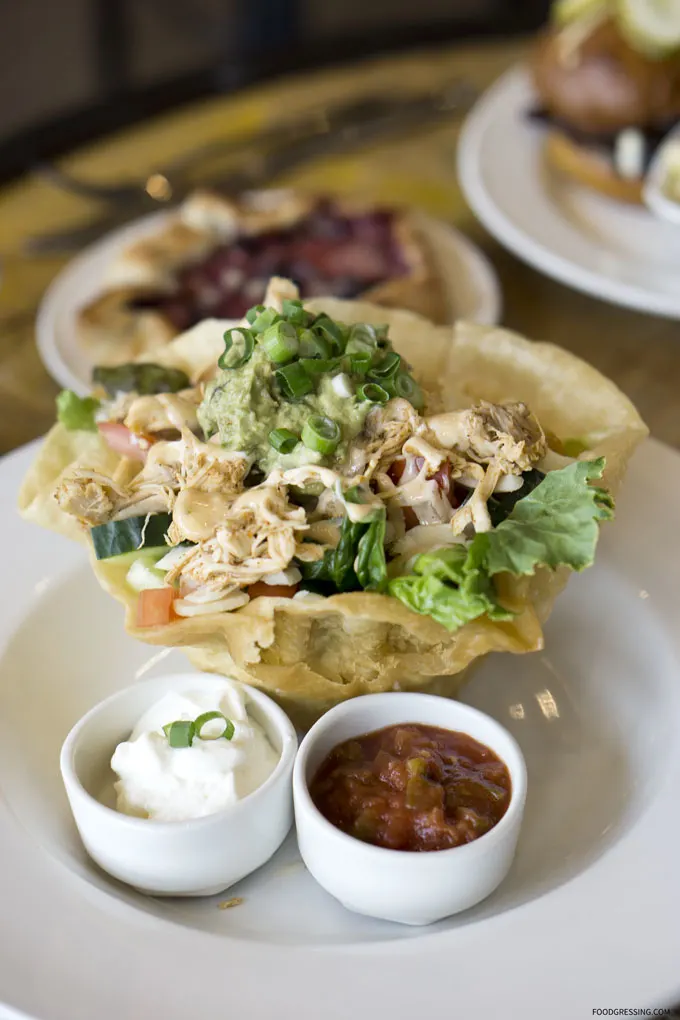 The Pulled Beef Sandwich was sweet and tangy and the beef was melt-in-your-mouth delicious.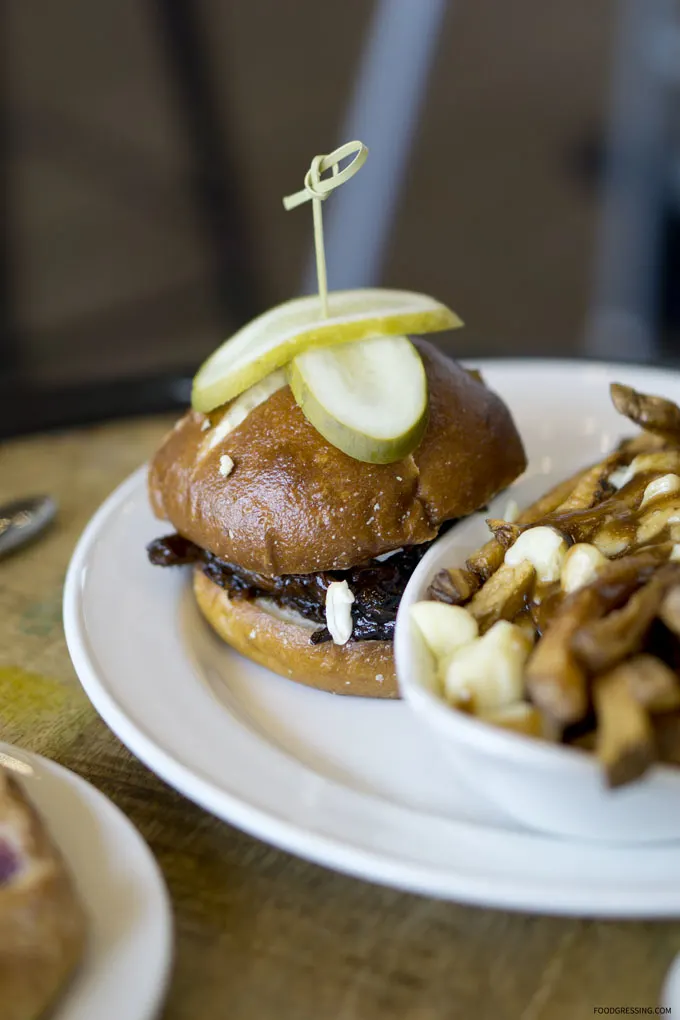 The gravy from the side of poutine was particularly delicious and was totally addictive!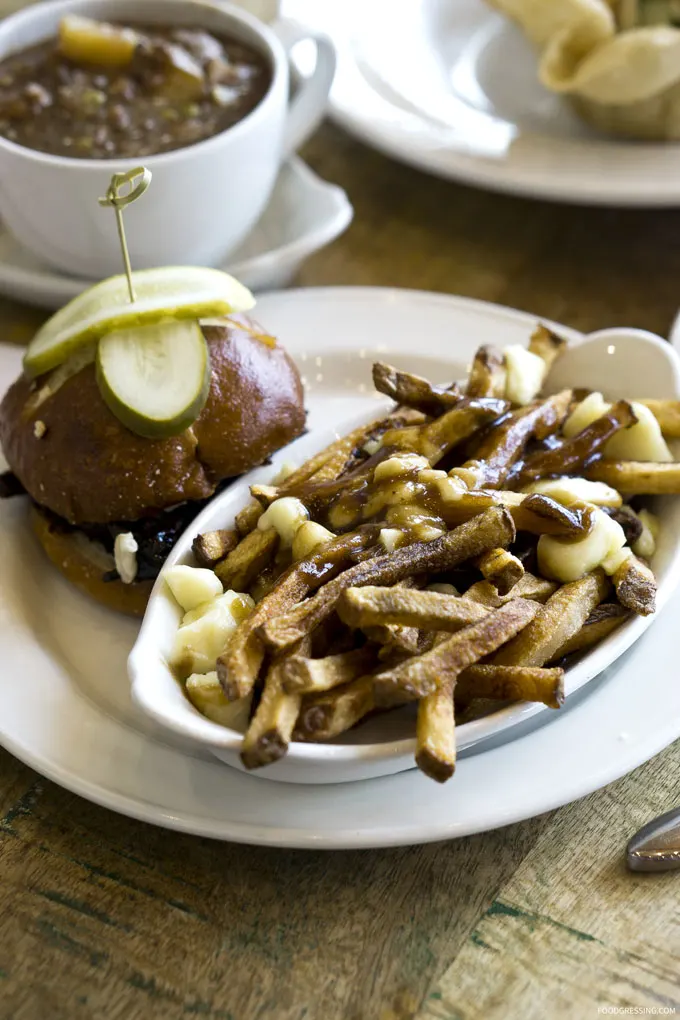 The beef stew with biscuit wonderfully hearty and comforting. Perfect to enjoy on a fall or winter day.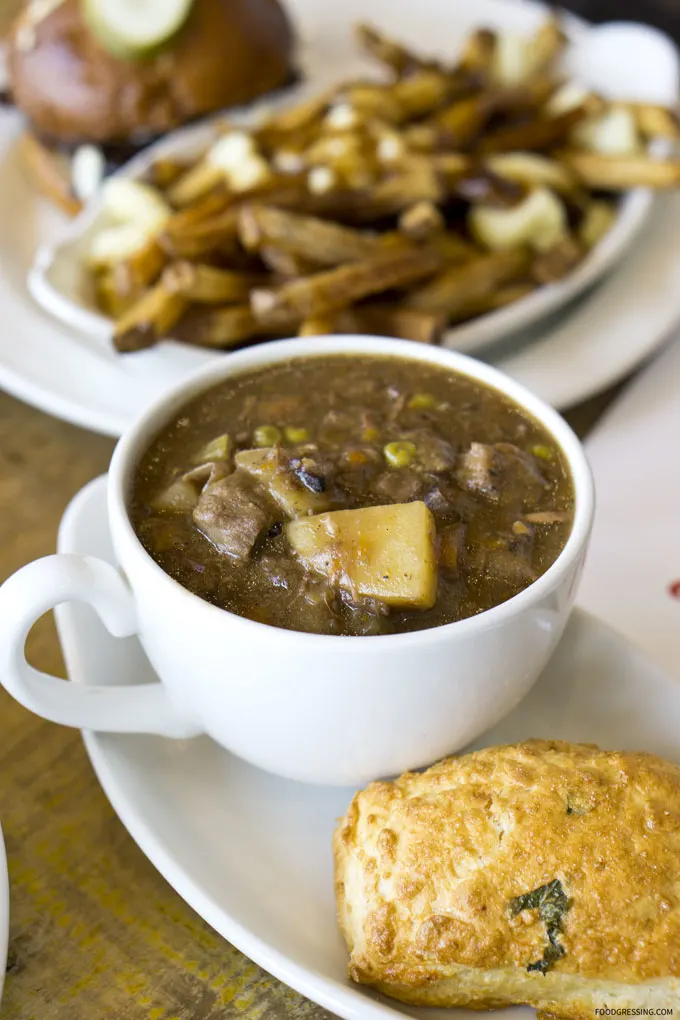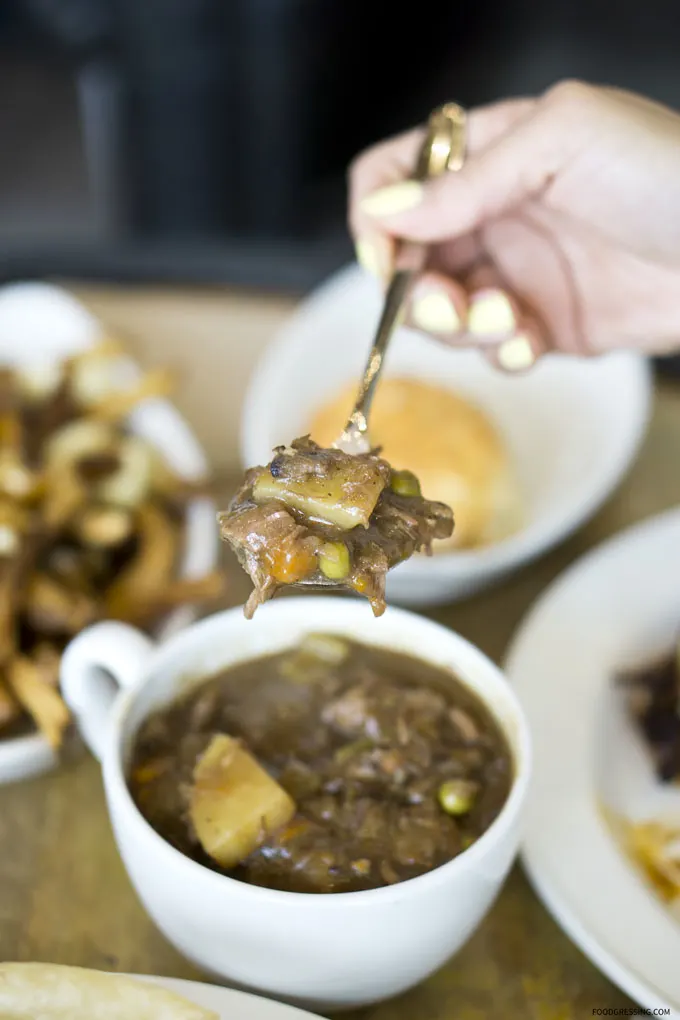 We finished off on a sweeter note with a blueberry crostada. The crust was perfectly buttery, golden and crispy.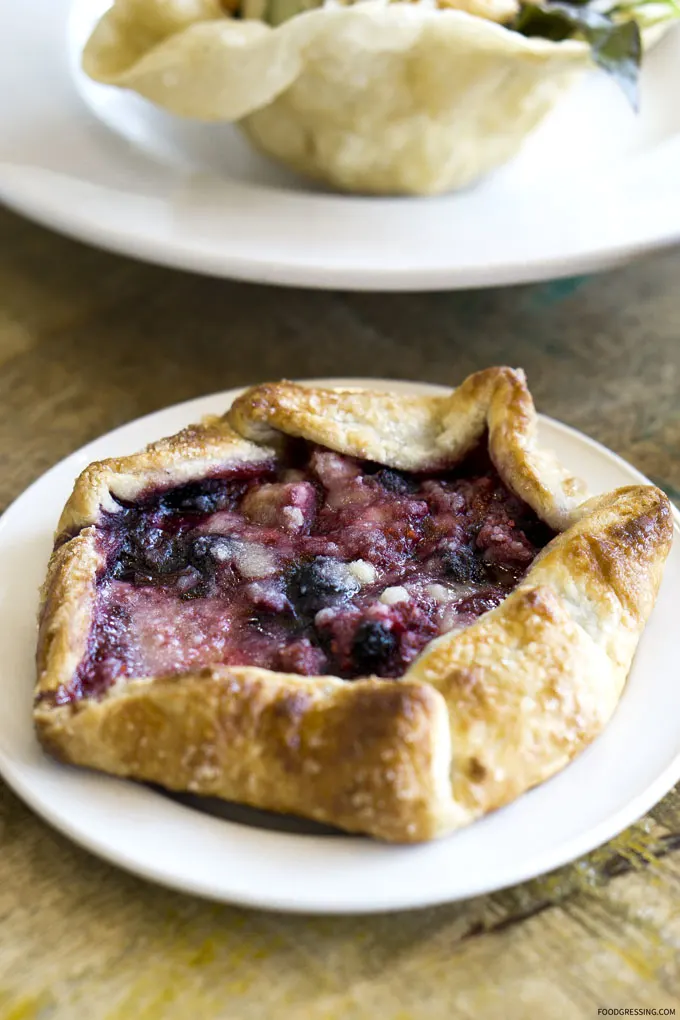 Overall Impression
Hopcott Meats has a tasty menu of homestyle eats that are hearty and delicious. Check out their full menu and offerings here: www.hopcottmeats.ca/bistro
Hopcott Premium Meats
Address: 18385 Old Dewdney Trunk Rd, Pitt Meadows, BC
Website: www.hopcottmeats.ca‎