Holidays means family, sharing and delicious treats. This week, I made a salted caramel sauce (for the first time) with Natrel butter and whipping cream. It involves just three ingredients: cane sugar, Natrel salted butter, and Natrel lactose-free whipping cream.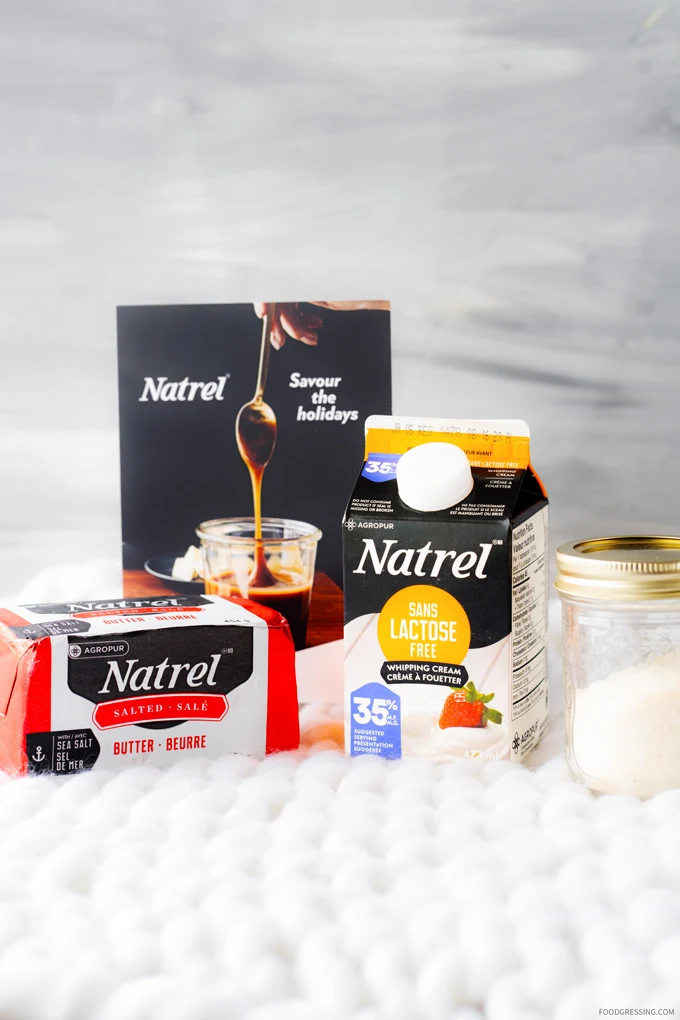 Disclosure: I received media samples from Natrel.
For dessert, I drizzled it over a double-chocolate brownie topped with vanilla ice cream and a mini gingerbread man. Pretty simple, delicious and easy to put together.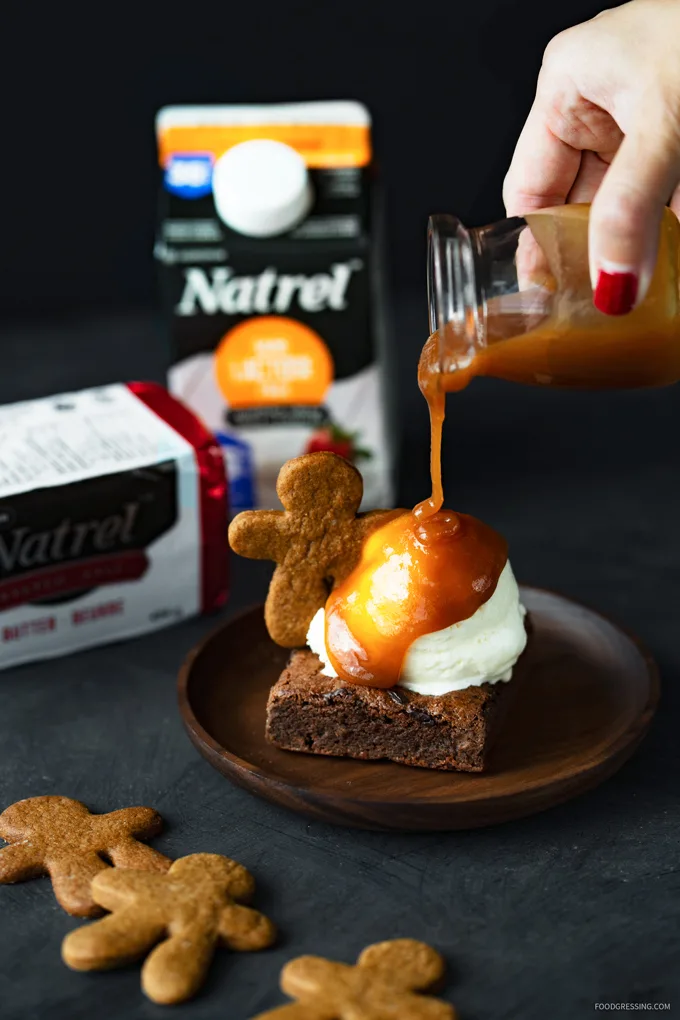 You can find the recipe on Natrel's website here.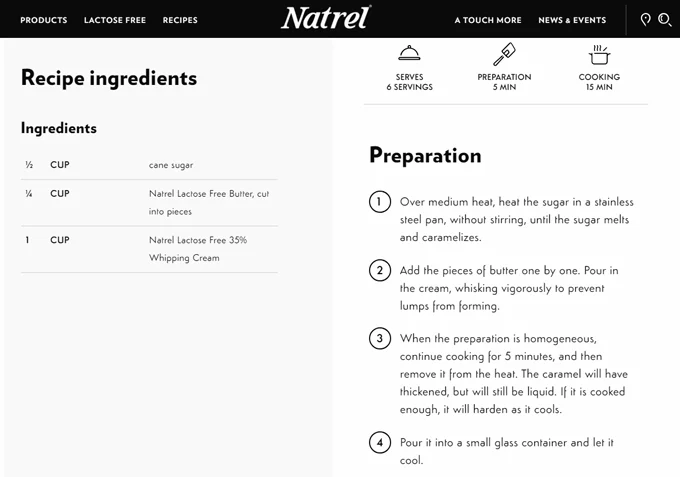 How do you like to enjoy a buttery, salted caramel sauce?