Bottoms up, here are 4 gin cocktails featuring Ungava Gin to get you in the festive mood. Ungava Gin is a Canadian spirit that contains six rare botanicals which creates its fresh and floral taste. The 100% natural ingredients make this gin smooth to the palate and results in a bright hue, a new look for the classic gin. With a taste that pairs well with many flavours, gin is an essential and unexpected party spirit to have on hand during the holiday season.
Disclosure: I received a media sample courtesy of Ungava Gin.
Holiday Gin Punch
1 oz. Ungava gin
½ oz. peach puree
½ oz. simple syrup
½ lemon juice
3 oz. black tea (hot or cold)

Garnish with lemon wheels and freshly grated nutmeg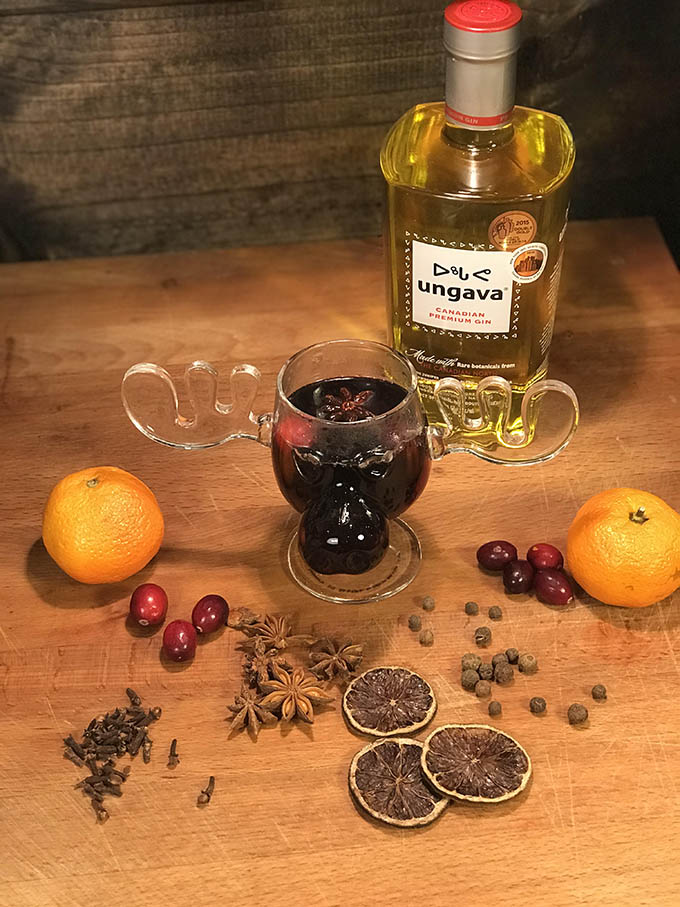 Gin Cider
1.5 oz. Ungava gin
4 House Hot spiced cider
(cinnamon, cloves, ginger in the cider)

Garnish with cranberries and cinnamon sticks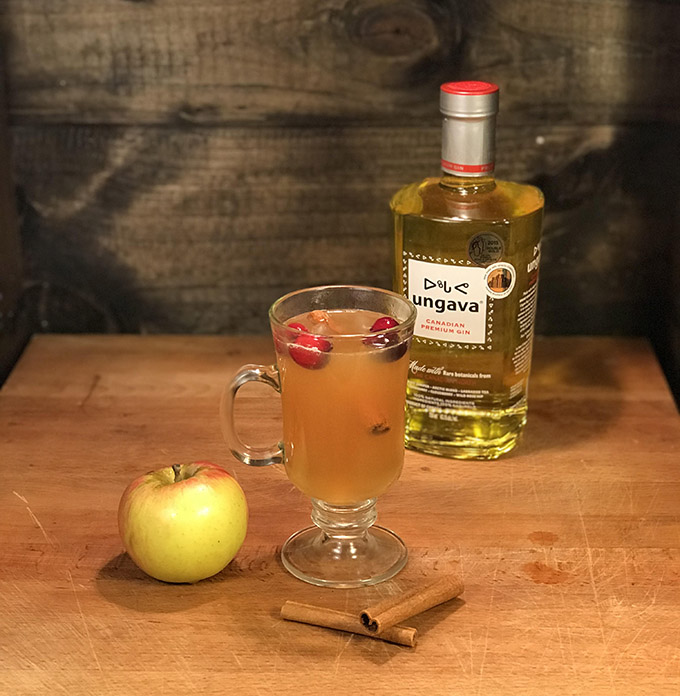 Ginny Mulled Wine
4 oz. red wine
2 small cinnamon sticks
2 star anise
4 cloves
2 orange peel, 1 lemon peel
1 tbsp. of sugar.

Put on low heat. Add 1.5 Ungava gin Garnish with orange peel and star anise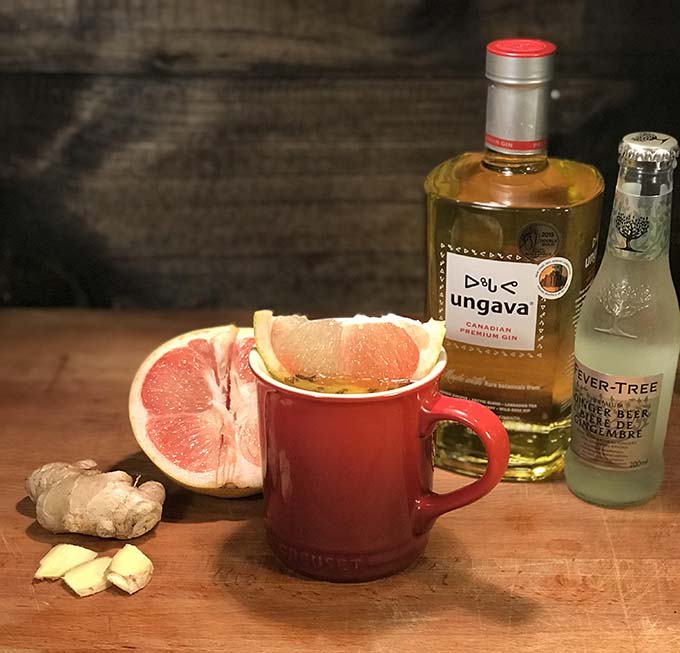 Gin-gle Bell Toddy

1 oz. Ungava gin
1 tbsp. Honey
1 oz. grapefruit juice
3 oz. hot water "

Garnish with a cinnamon stick, clove studded grapefruit slice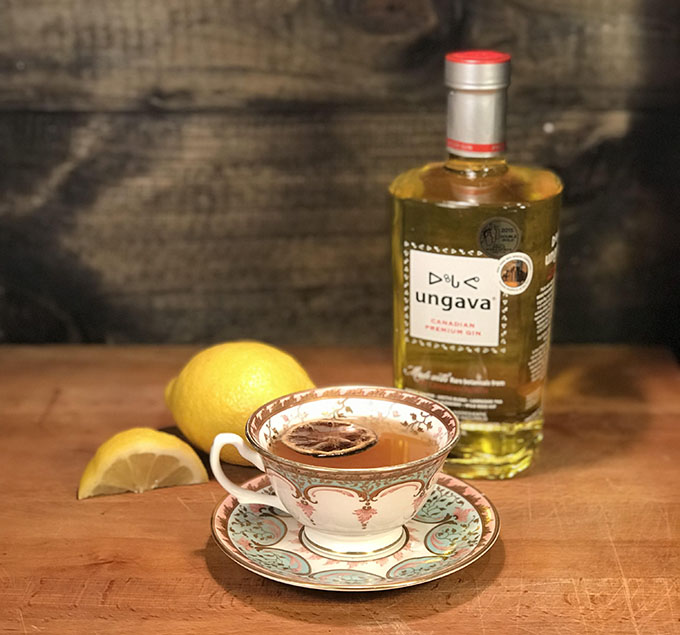 To learn more about Ungava gin, please visit ungava-gin.com.