Harambe is one long-standing Vancouver restaurant that offers a unique type of cuisine: Ethiopian.  While I can't find the exact number of years they have been in business,  the oldest Yelp review dates back to 2008.  At Harambe, foodies can immerse themselves in a "raw," communal dining experience where cutlery is not needed.  Harambe specializes in wats or wots that hold various spiced meat and vegetable mixtures and you pick off the food with injera, a sourdough-risen flatbread.  I have visited Harambe on two occasions: the first being in 2012 and most recently at a media event.  Here is a culmination of my thoughts on dining at Harambe Restaurant.
Disclosure:  Some of the food in this review was complimentary.  Opinions are my own.
Throwback Dining Experience
The first time I visited Harambe was back in 2012 and it was also my first experience with Ethiopian food.  A friend was leaving Vancouver and a group of us decided to get together for a goodbye dinner.  Below are photos I took in 2012 with a cell phone.  From what I remember, the meat and vegetable mixtures in the combination platter were very flavourful and delicious.  The injera had a uniquely spongy texture, a sour taste and it held up the mixtures well.  I remember the fun in sharing the platter with friends and not having to use cutlery.  Another memory I had from Harambe on that visit was the beautiful, African artwork on display.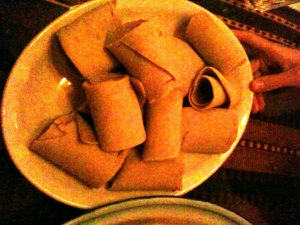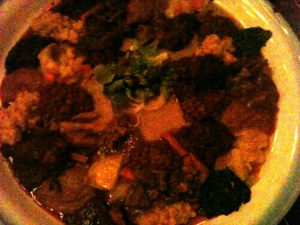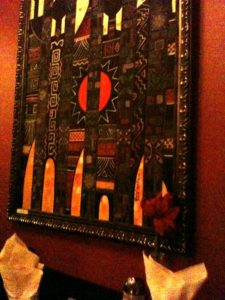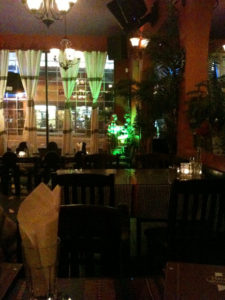 Robin Esrock/Ford Media Event
Last year, I attended a media event sponsored by Ford Canada with special guest Robin Esrock, a travel guru and best-selling author (see post here).  The event took place at Harambe restaurant where enjoyed dinner.  The first dish was the refreshing and light Harambe salad.  It had tomatoes, onion, bell peppers, lettuce with assorted Harambe spices in the dressing.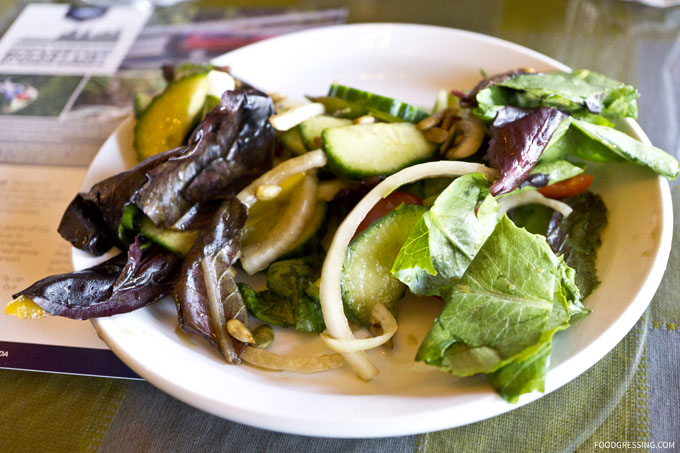 The Tej wine is made from fermented honey and a special kind of hops called gesho.  Unfortunately, I found the wine to be too sweet for my liking.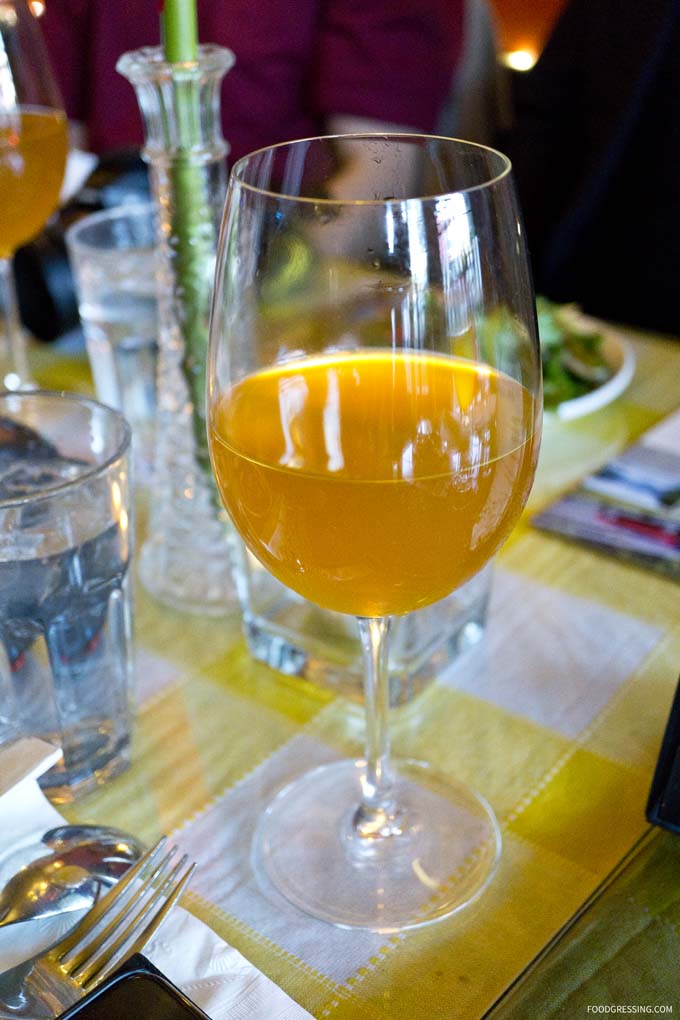 We also had a very flavourful peanut soup made with chicken cooked in peanut sauce and Harambe organic spices.  It was texturally a very interesting soup as you could taste the crushed peanuts.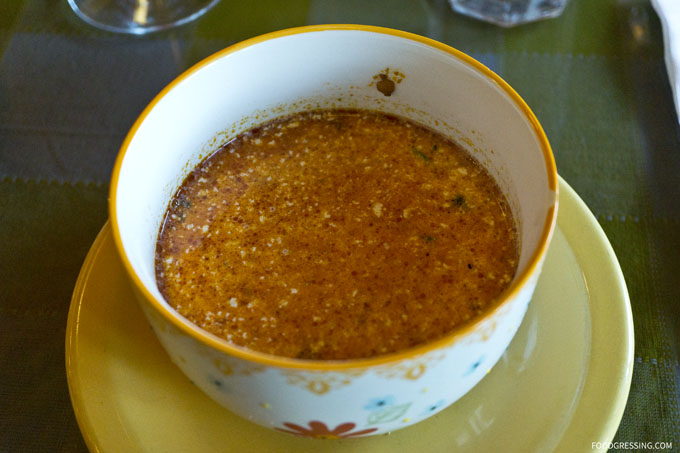 The Chef's Combination platter had selections of lamb, beef and chicken mixtures and vegetarian ones as well.  Lots of great flavours.  The injera underneath the mixtures is particularly tasty because it has soaked up the sauces from the mixtures.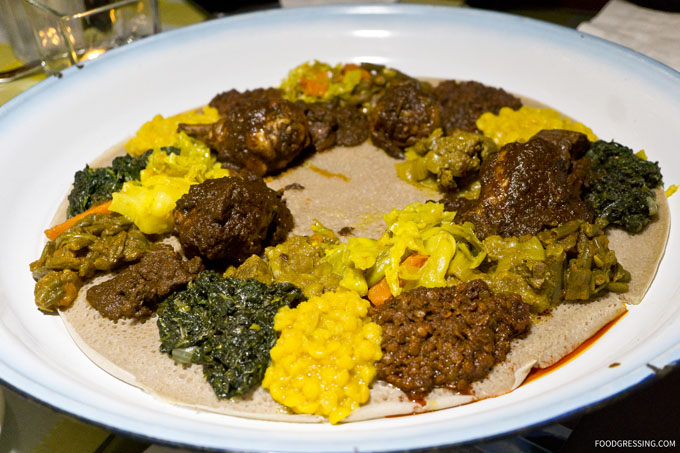 Attendees also enjoyed a traditional Ethiopian coffee ceremony.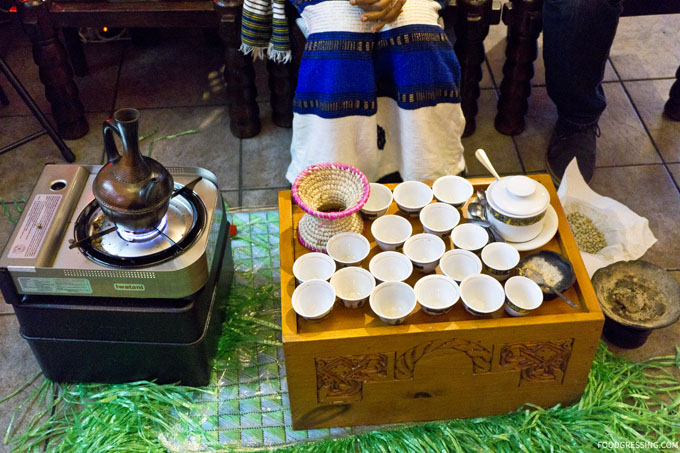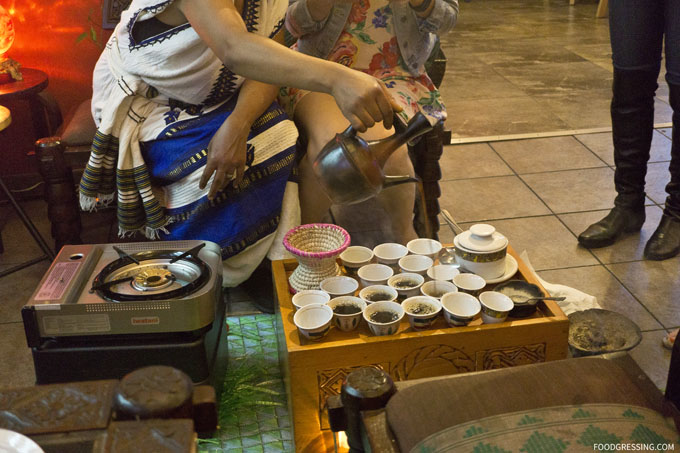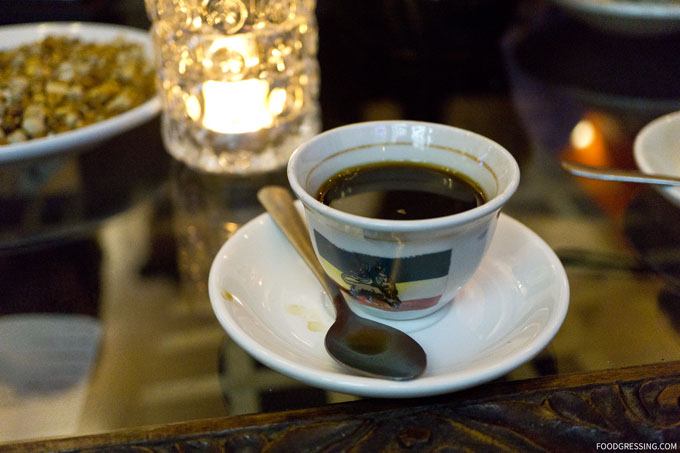 Overall Impression
Harambe is a great place to go with friends and enjoy a raw dining experience together.  Their dishes have lots of great flavourful that will excite your palate.  The combination platters are an excellent way to try different dishes.  You'll leave Harambe feeling nourished.  Rating: 4/5