Fresh St. Market's signature cookie is made with pure Belgium chocolate, California walnuts, vanilla and butter. Weighing 5.5 ounces (155 grams), it's big enough that I need to hold it with both hands.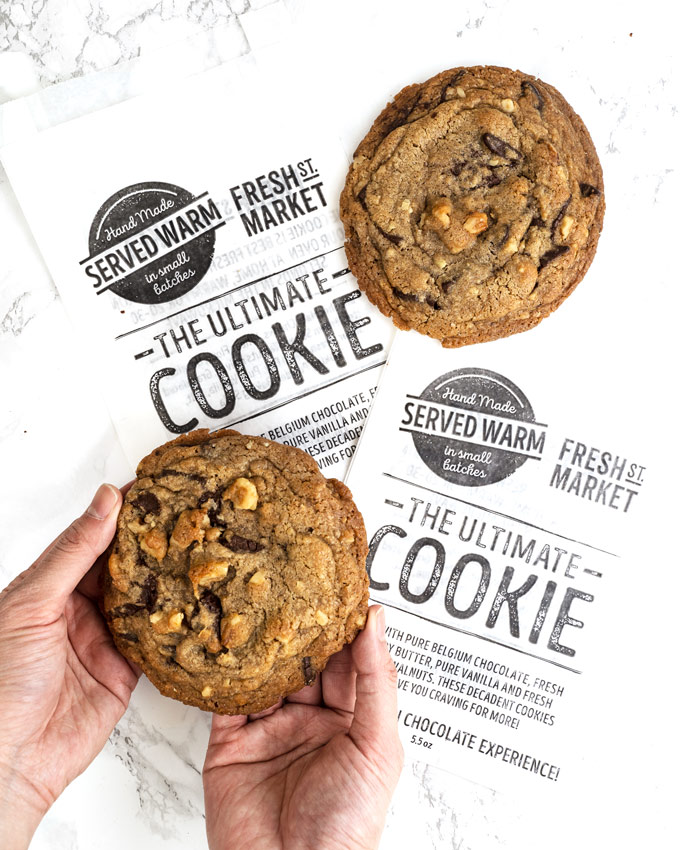 But seriously, it's so good. Priced at $2.99, it's definitely worth the calories.
PRO TIP: The cookie is best fresh and warm from the oven. At home, warm it up for 20 – 30 seconds in the microwave.
Check out my other Fresh St. Market (Vancouver House) posts: