Here are a few places in Metro Vancouver that offer fresh pasta to help you create the perfect dish.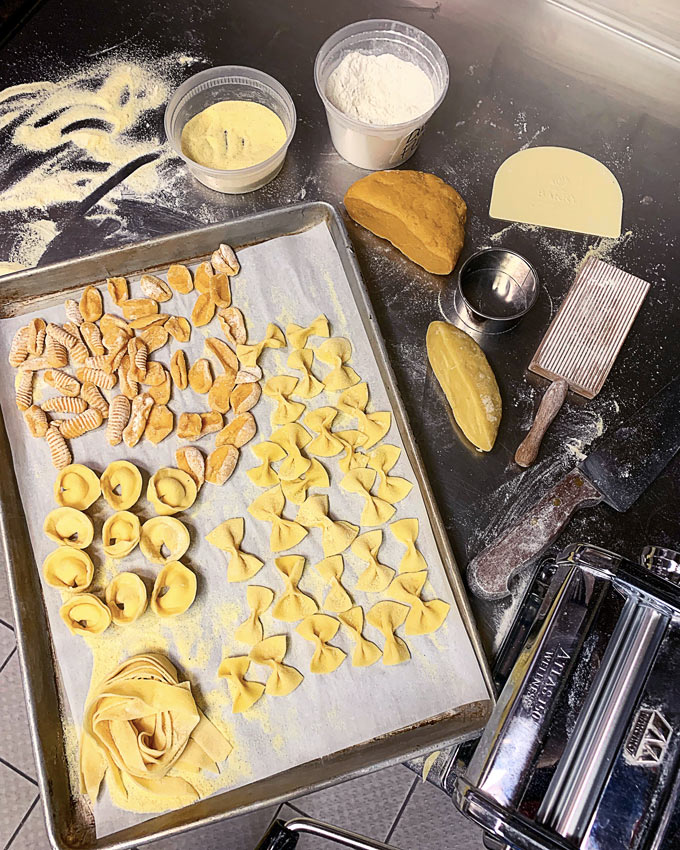 Caffè La Tana
Caffè La Tana is now offering easy online ordering and home delivery of their fresh pasta, Italian specialty foods, and high-quality grocery essentials – imported goods as well as local and direct from the farmers and suppliers with whom they work in the kitchens at La Tana, Savio Volpe, and Pepino's Spaghetti House.
The fresh pasta program includes both extruded noodles, such as whole wheat spaghetti and Savio Volpe's custom fox-shaped 'volpeghetti' (made fresh daily), and seasonal stuffed pasta like lemon basil ricotta tortellini & porchetta ravioli (made fresh then frozen), will be available in-store and online.
They also have house-made sauces like bolognese and pomodoro, perfect for quick and exceedingly easy meals served fresh or kept frozen for later.
Caffè La Tana
635 Commercial Drive, Vancouver
caffelatana.ca
Casereccio Food
Casereccio Food is a new homemade fresh pasta delivery service based in Kitsilano.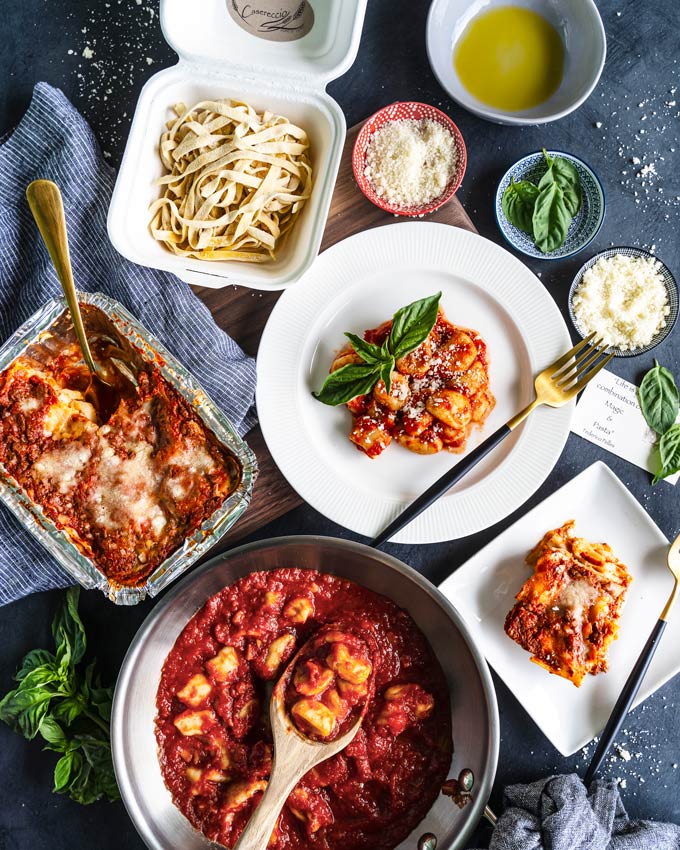 On their menu, you'll also find homemade sauces, and ready-to-eat dishes such as lasagna and meatballs.
The service was started by two chefs who have worked at a well-known Italian restaurant in Metro Vancouver. The two decided to branch off on their own and offer homemade, Italian comfort food which can be enjoyed at home.
Read about my experience with Casereccio Food here.
Casereccio Food
caserecciofood.com
Pastificio di Luigi
Pastificio di Luigi by The Kitchen Table Group (which owns and operates Ask for Luigi, Di Beppe, Pizzeria Farina, Farina A Legna, and Pourhouse) has just launched.
They offer take-home rotating weekly varieties of its fresh and dried pasta (250g and 500g), specialty pasta sauces (500mL) in addition to house-made bottled cocktails such as biciclettas, negronis, Aperol spritzes and americanos, and Italian wine available with food orders.
The full menu and selection of dry goods and groceries will be available for delivery through Uber Eats or online ordering via pastificiodiluigi.com for pickup at the Pourhouse storefront seven days a week from noon to 8 p.m.
Pastificio di Luigi pop-up @ Pourhouse
62 Water Street, Vancouver
pastificiodiluigi.com
Zara's Deli @ Granville Island Public Market
Zara's Deli is a longtime stall inside Granville Island's Public Market. There you will find a variety of fun, colourful cuts of fresh pasta.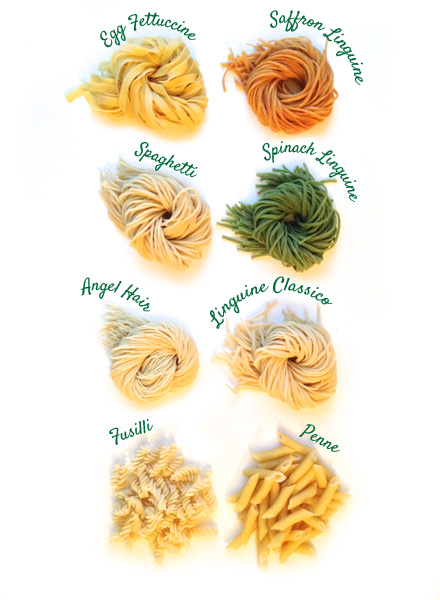 Zara's Deli @ Granville Island Public Market
1689 Johnston St, Vancouver, BC
zarasdeli.com
Bosa Foods
Bosa Foods is known to carry a variety of fresh at their deli counter.
Bosa Foods
1465 Kootenay Street Vancouver
562 Victoria Drive Vancouver, BC
bosafoods.com
Nook Pasta Room
Newly opened in Kitsilano is Nook Restaurant's retail operation, Nook Pasta Room.
There you will find fresh pastas, sauces, burrata, spreads, olives, chilli oil and other products that you can find in their restaurants.
Nook Pasta Room
1867 West 1st Avenue, Vancouver
nookrestaurant.ca/the-pasta-room