With the return of TIFF, Four Seasons Hotel Toronto is preparing for the festivities in true Four Seasons fashion.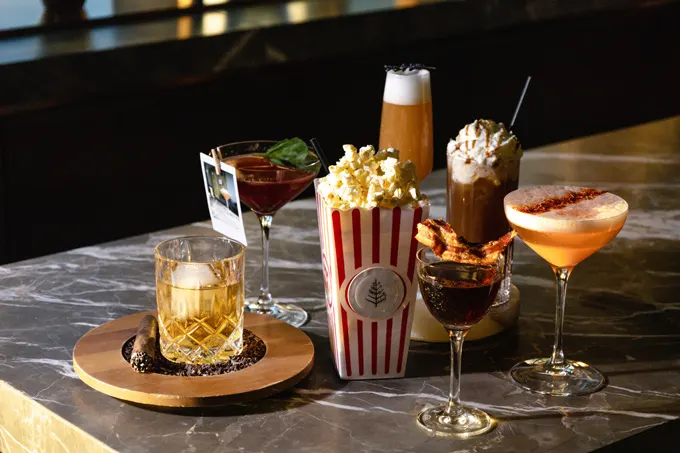 This year, the global flagship has partnered with two charitable organizations which have been intimately involved in bringing the celebrations to life.
The festival happenings will continue until Sunday, September 18.
Paying tribute to awe-inspiring women in film and television, the East Lobby and d|bar by Chef Daniel Boulud will feature celebrity portraits captured by renowned Canadian photographer and filmmaker Caitlin Cronenberg.
From Kerry Washington and Olivia Wilde to Constance Wu and Alexa Demie, the street-level floor will be transformed into a star-studded photo exhibit until Monday, September 18.
The official debut of Caitlin's work will take place at Yorkville's highly-anticipated annual kick-off reception.
The city's most prominent creators, influencers, socialites and media members will mix and mingle while admiring Caitlin's work, savouring light bites, and sipping on limited edition cocktails courtesy of the Hotel's Directors Cut Cocktail Menu.
Inspired by the festival season, this cocktail menu will be available in both d|bar and Café Boulud.
Come Friday, September 9, Four Seasons Hotel Toronto will join forces with The Kit to present its inaugural power list of ten Canadian women at The Next 10 Stars luncheon and panel.
The event will celebrate ten exceptional Canadian women who are actors, filmmakers and behind-the-scenes power players making magic and helping to transform the Canadian film industry and beyond.
Guests will honour the achievements of the following women: Devery Jacobs, star of Reservation Dogs; Emilija Baranac, actress in To All The Boys I've Loved Before; Kelly McCormack, star in A League of Their Own; filmmaker Chandler Levack; actor and director, Gail Maurice; award-winning director, Kelly Fyffe-Marshall; Canadian Screen Award winner, Shasha Nakhai; Kiva Reardon, vice-president of film at Pastel; Jennifer Morden, production designer of Alice Darling; and Lauren MacKinlay, producer at Neshama Entertainment.
The Next 10 Stars will support the Hot Docs Storytellers project, a not-for-profit organization dedicated to advancing the art of documentary.
Later that evening, The Creative Coalition will host its Spotlight Initiative Awards inside the Hotel's Vinci Ballroom.
Originating in 1995, The Creative Coalition, a nonprofit, social and public advocacy organization of the arts and entertainment community, introduced the Spotlight Initiative Awards.
Honouring actors and filmmakers, and celebrating the art and craft of independent filmmaking, this year's honourees include Amy Redford, Chris "Method Man" Smith, and Madelyn Cline.