While many know Downtown Napa for the incredible wine and more than 50 wineries within walking distance, it's also a food haven with food from so many cultures, you can almost eat around the entire world.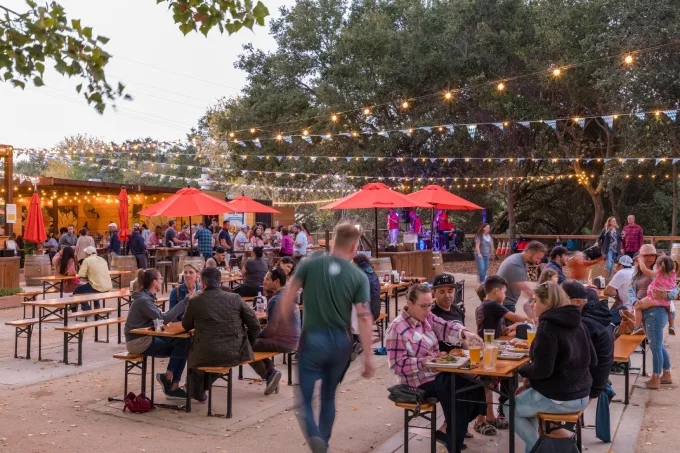 At Oxbow Public Market, you'll find a handful of restaurants, all located in one place and right next to CIA at Copia, where chefs go to cultivate their skills.
While strolling through Oxbow Public Market, you'll find everything from oysters, to bagels, to tacos. There is truly something for everyone, including dessert and gifts to take home to your loved ones.
Mediterranean food is beloved in Downtown Napa with four different options: Celadon, Small World Restaurant, Tarla and Zuzu.
Each offers something unique with Zuzu being well known for their tapas, Small World Restaurant with breakfast and both vegetarian and meat pitas, Tarla with a focus on Greek cuisine and Celadon, known for their crab cakes and pork belly.
If you are in the mood for Asian, Iron Chef Morimoto is making sure his restaurant Morimoto is serving up the best blend of native Japanese food for the American palate.
Napa Noodles has not only ramen, but also lumpia, poke and short ribs.
The French influence is strong in Napa, including La Toque, Angèle, Grace's Table, Village Bistro at The Meritage and Entrecot making sure you have several places to choose from.
Highlights on the menu include a chef's experience at La Toque to sample six different courses based on seasonal ingredients, fried artichoke at Angele, and crepes and empanadas at Entrecot.
Starting off by expanding a bit more on Oxbow Public Market.
This is one favorite places in Downtown Napa as it's home to local, artisanal vendors with dining that overlooks the Napa River.
Within Oxbow Public Market is a little bit of everything, and Anette's Chocolate's is one of personal favorites. It is locally owned by Anette, her brother Brent and Mary Stornetta (all Napa natives) and they work to create exquisite Artisan Truffles, Rich Creams, Salted Caramels, Beer Brittles and more.
It's perfect for a sweet snack after lunch or a quick gift with a gorgeous presentation. My favorite place for tacos and guac in all of Downtown Napa is also in Oxbow Public Market – C Casa.
Its menu focuses on unique tacos, house-made white corn tortillas and chips. It's perfect for those who are gluten-free (a.k.a. me) as corn tortillas are usually a safe choice.
For a full list of places to visit in Oxbow, visit here: https://oxbowpublicmarket.com/vendors/.