Vancouver's favourite foodie event, Taste of Yaletown, is now on until Oct 27th. Presented by the Yaletown Business Improvement Association, the 13th annual Taste of Yaletown is a popular community-based event that invites the public to try a variety of dishes from 26 premier restaurants throughout the neighbourhood. Participating restaurants are offering innovative pairings and special menus with set prices of $25, $35, and $45.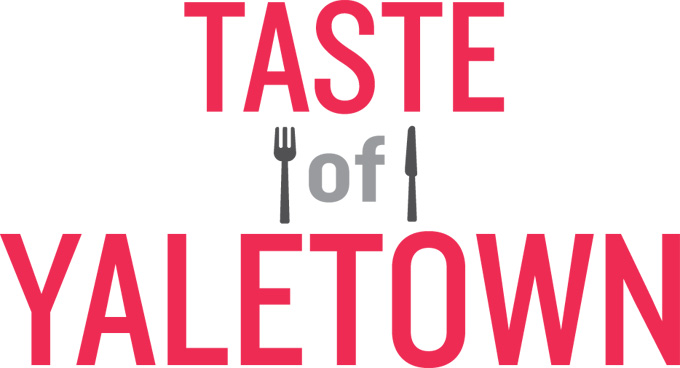 Last night, I had the opportunity to try The Flying Pig Yaletown's participating Tatse of Yaletown 2017menu. Known as a nouveau Canadian bistro, The Flying Pig Yaletown offers Canadian and seafood specials featuring fresh, local ingredients and local food in a casual and welcoming atmosphere. Here's a look at what you can expect with their $35 Taste of Yaletown Menu.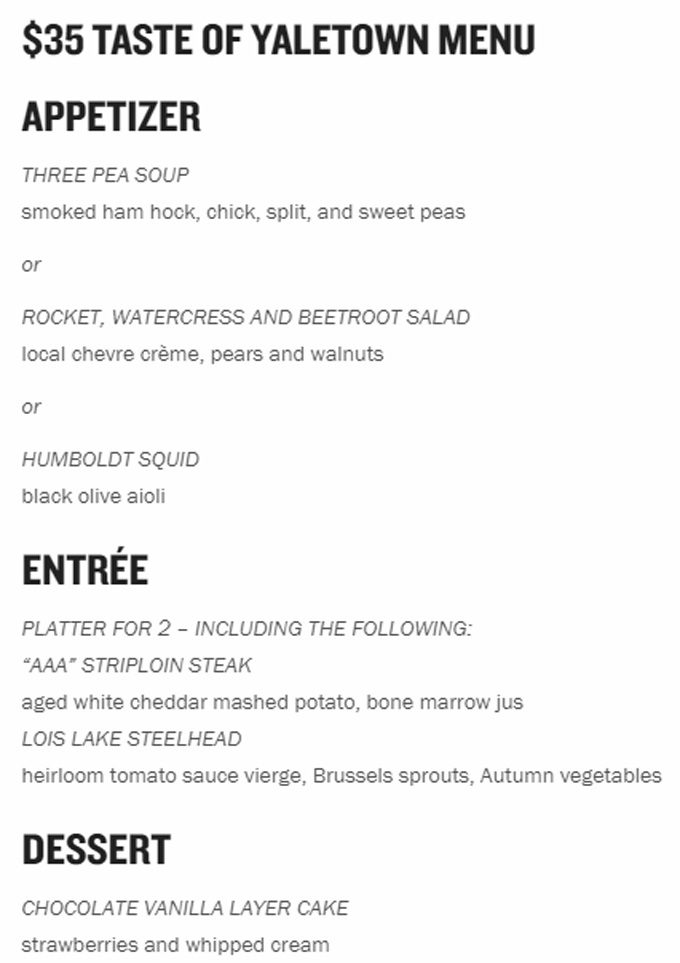 Disclosure: All food and drinks in this review were complimentary. Opinions are my own.
Appetizer
Diners have a choice of appetizer from either the Three Pea Soup; Rocket, Watercress, and Beetroot Salad; or Humboldt Squid. The Three Pea Soup was wonderfully hearty and comforting. It had a bit of smokey, sweet and savoury flavours from the smoked ham hook, chick peas, split peas and sweet peas.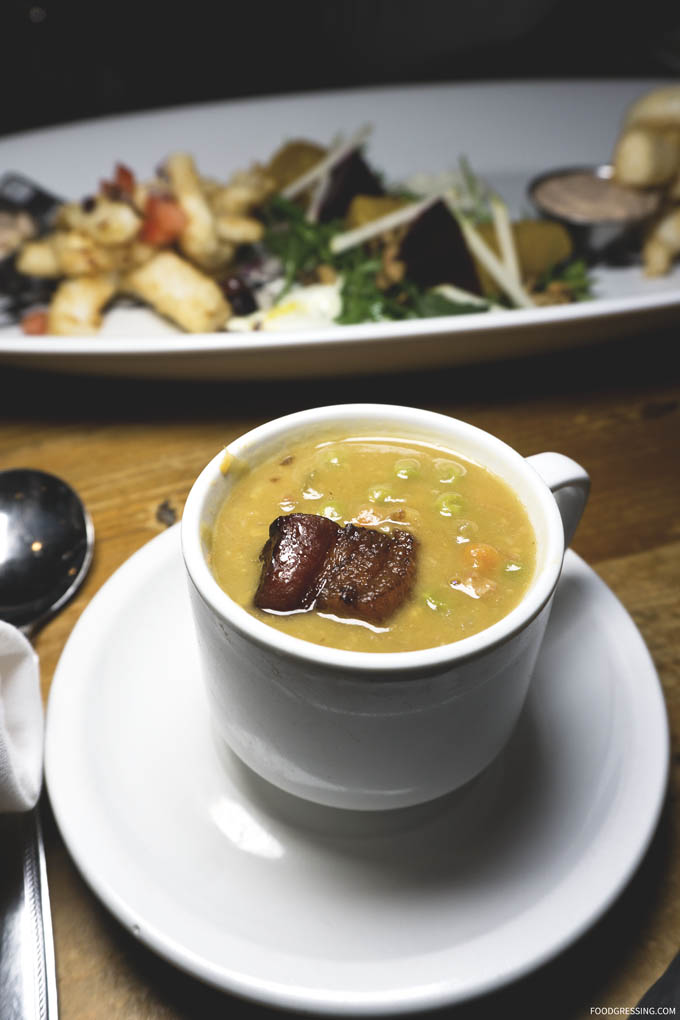 The Rocket, Watercress, and Beetroot Salad was light and refreshing. I enjoyed the creaminess of the local chevre creme, sweetness of the pears and crunchiness from the walnuts.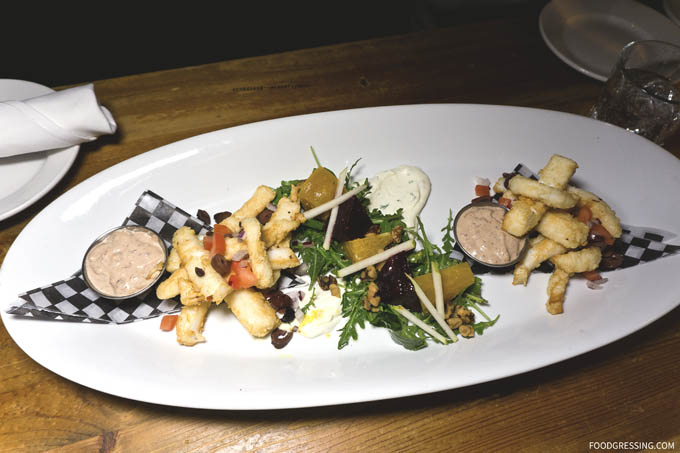 My favourite of the three appetizers was the Humboldt Squid which was crispy on the outside yet still tender on the inside. And with a black olive aioli dip, this squid was very addictive and delicious.
ENTRÉE
The entrée features a "AAA" Striploin Steak (aged white cheddar mashed potato, bone marrow jus) and Lois Lake Steelhead (heirloom tomato sauce vierge, brussels sprouts, autumn vegetables). The steak was very juicy, flavourful and tender and the steelhead was light and flaky. The brussel sprouts were nicely caramelized and the autumn vegetables nicely rounded out this platter.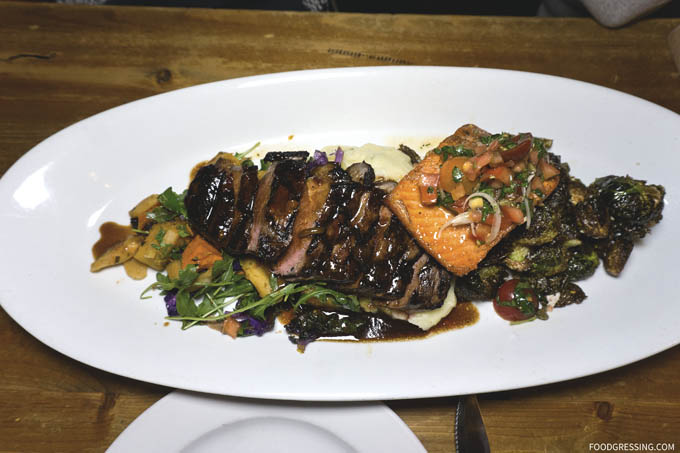 Dessert
And for dessert, a Chocolate Vanilla Layer Cake with strawberries and whipped cream. Very light, fluffy and not overly decadent.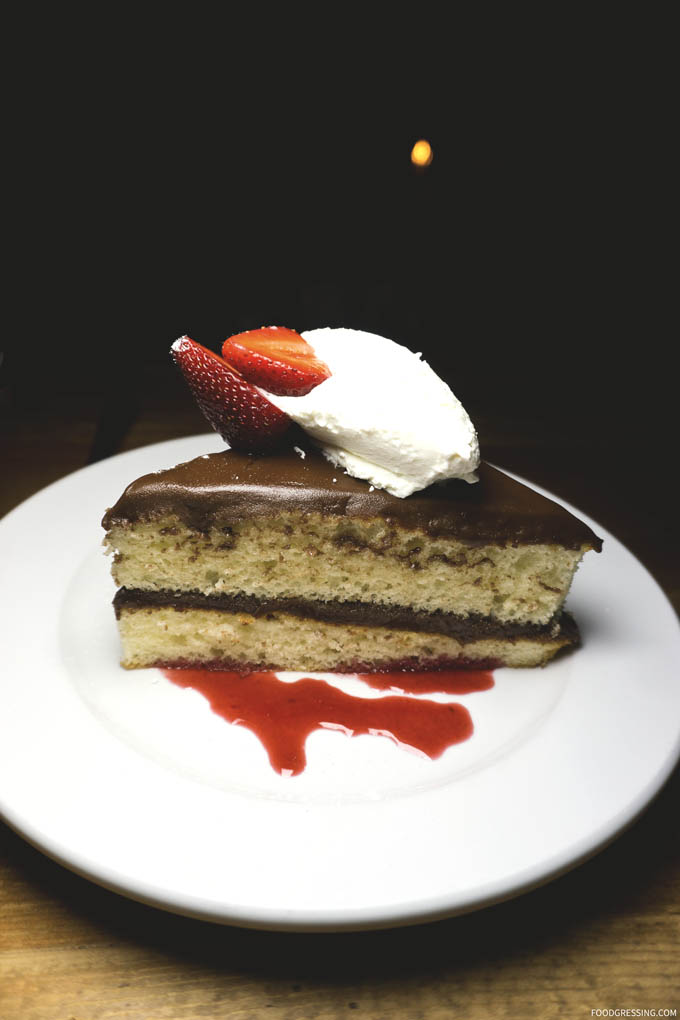 Overall Impression
Overall, The Flying Pig Yaletown's Taste of Yaletown Menu was hearty and filling of Canadiana-inspired comfort food. To see what other restaurants are offering this year, visit www.yaletowninfo.com/event/taste-yaletown-2017/
The Flying Pig Yaletown
Address: 1168 Hamilton St, Vancouver, BC
Website: www.theflyingpigvan.com/