Fleurs de Villes ROSÉ adorns Downtown Vancouver with over 50 spectacular floral displays June 11 – 20. This self-guided outdoor floral trail features stunning designs by top local florists in support of breast cancer research.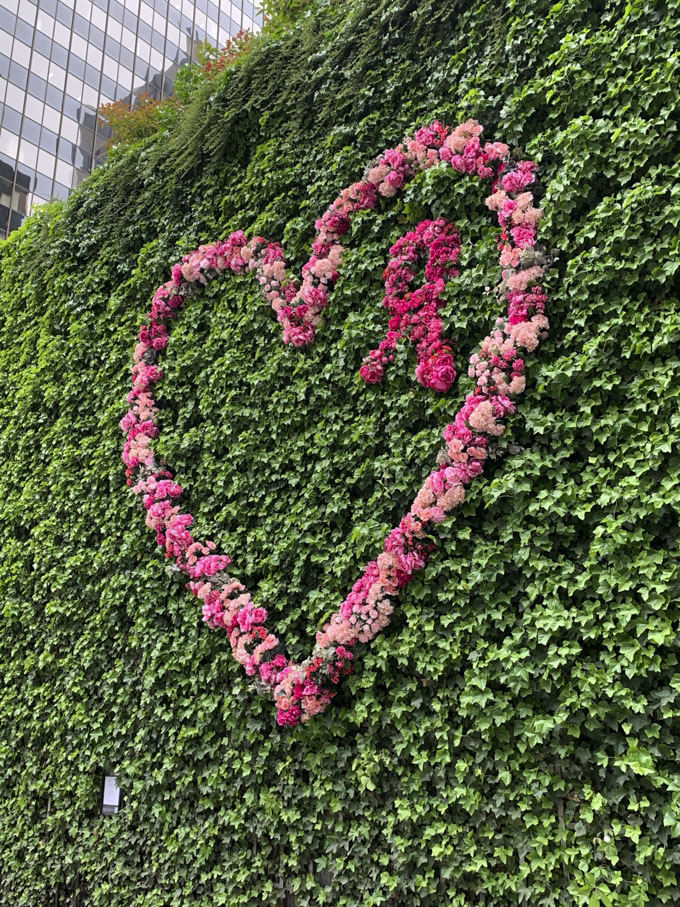 You'll find feature floral couture mannequins, giant floral hearts, flower bombed antique cars, phone booths bursting with blossoms, elegant sculptures and more. The one-of-a-kind show is freely open to the public.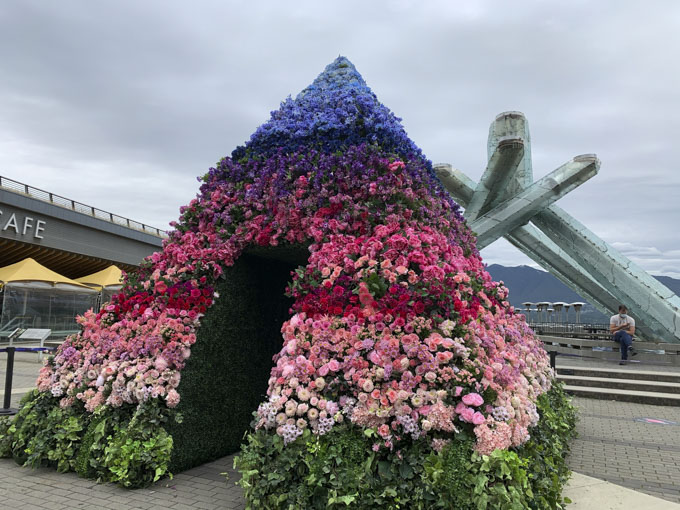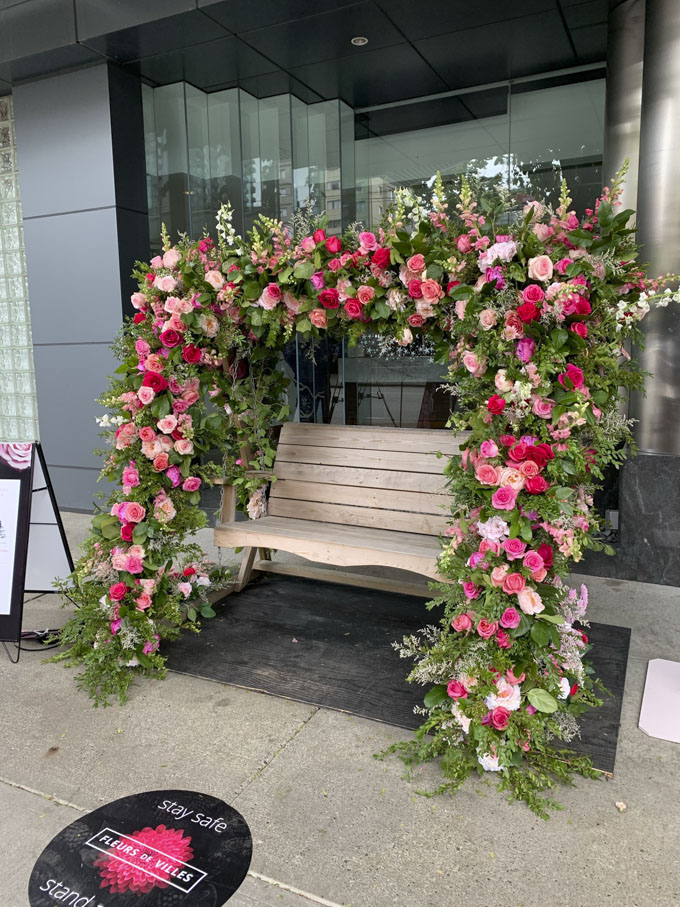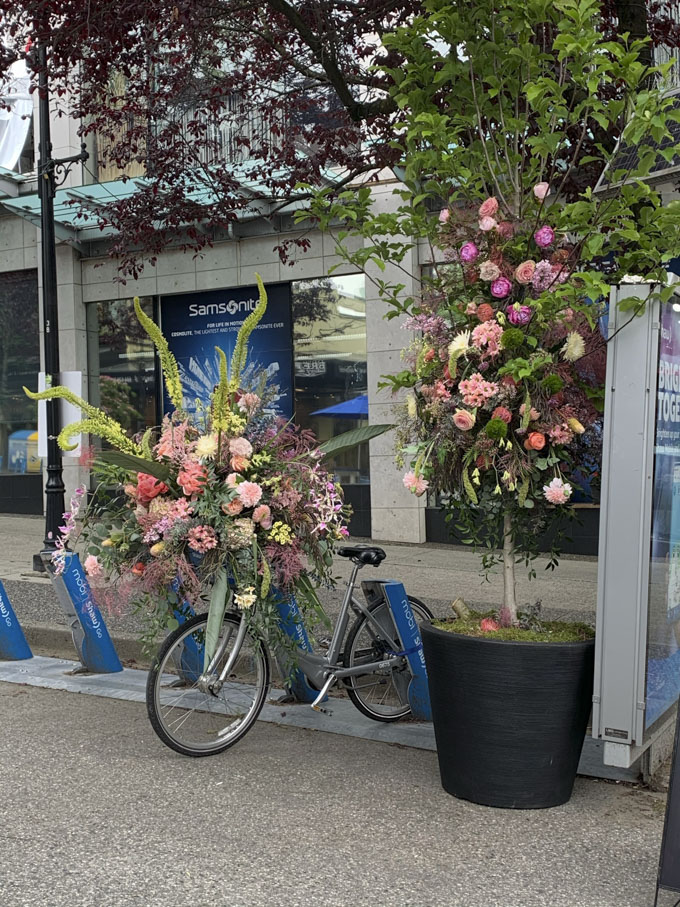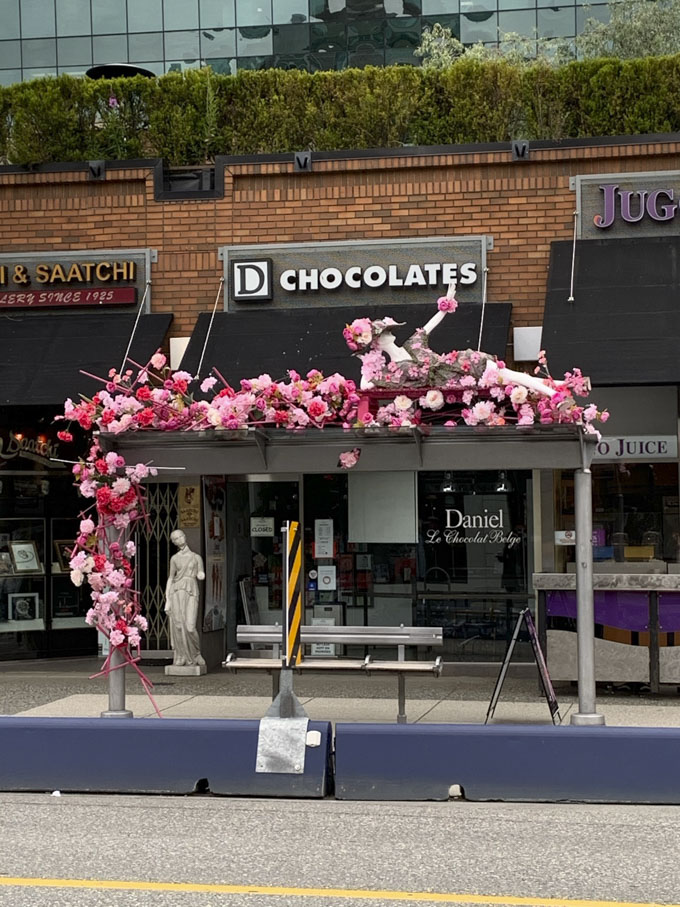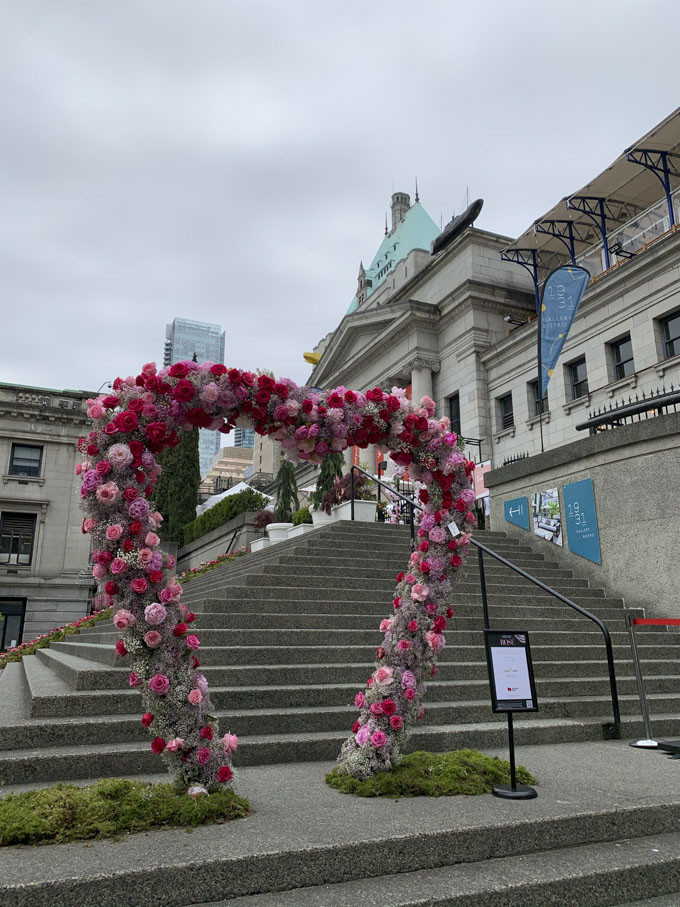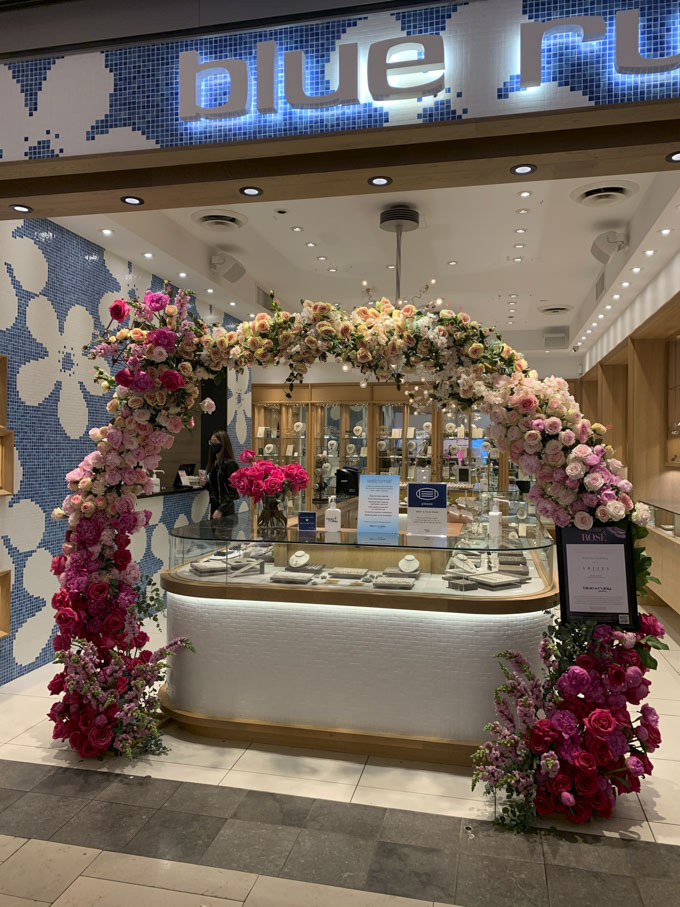 Visitors can experience two incredible floral sculptures in-store at Holt Renfrew, the National Bank's series of beautiful floral hearts, a stunning and modern ROSÉ bride at the Fairmont Pacific Rim Hotel, and The Pan-Abode Rosé Cottage at the Fairmont Waterfront Centre Hotel – a picturesque country cottage bursting with pink blossom.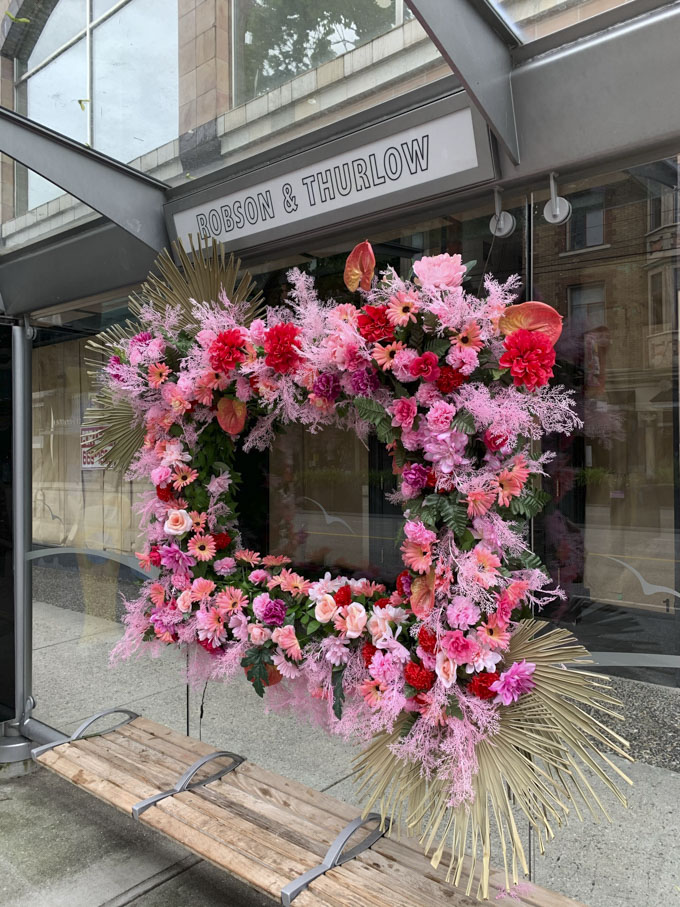 Guests can also visit the French Jardin inspired swing along with two stunning mannequins on the new Dunsmuir Patio, and flower-adorned Fountain of the Pioneers on the Burrard Benches, in the brand new plazas at Bentall Centre.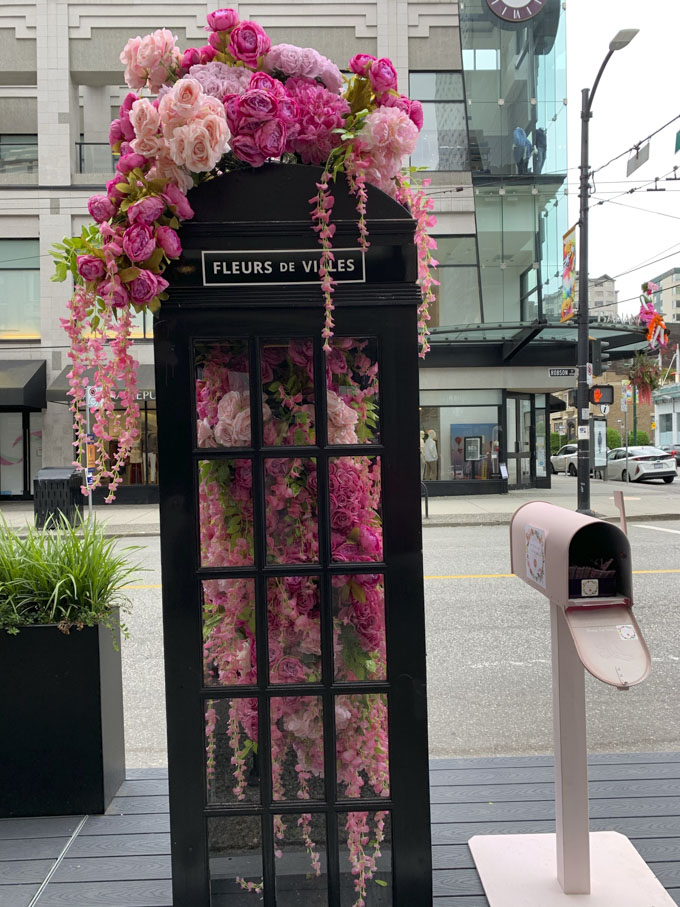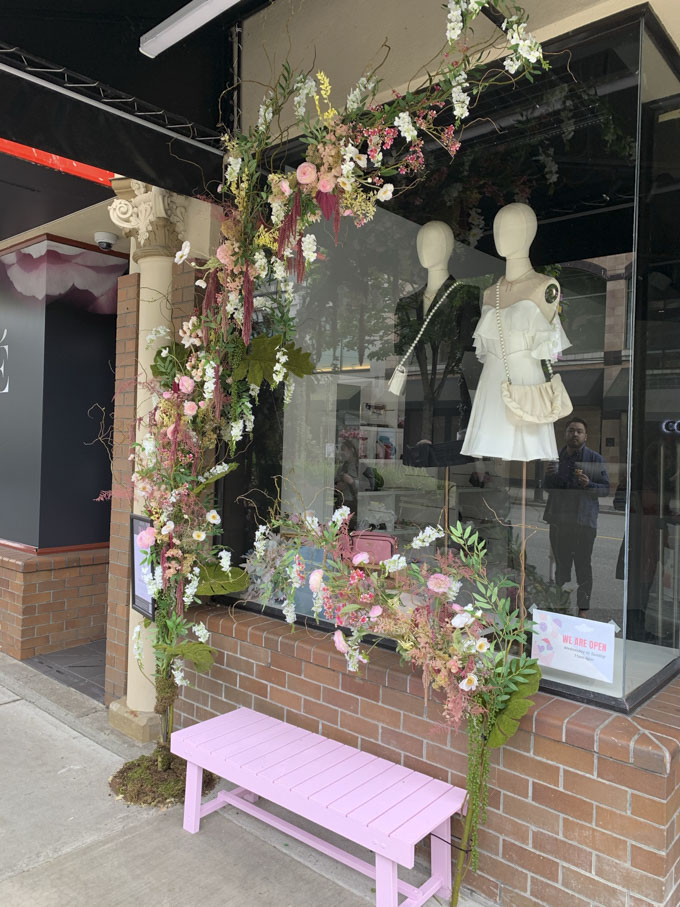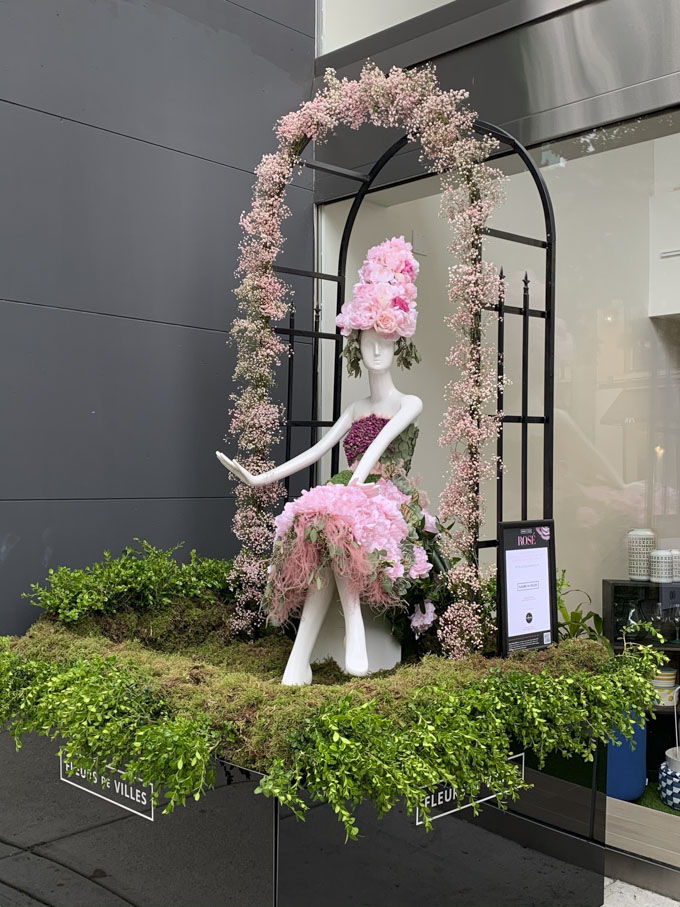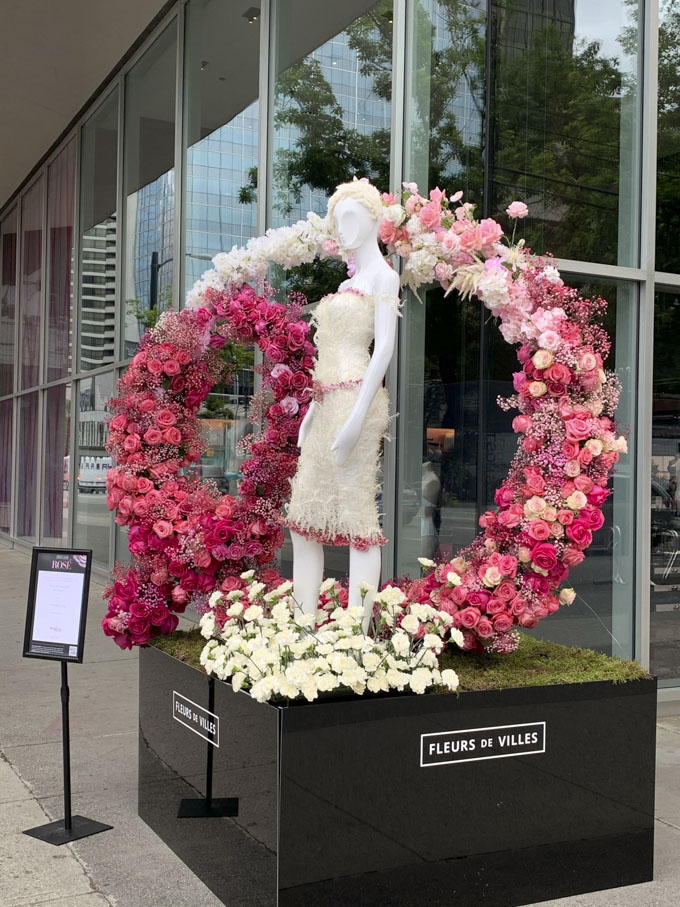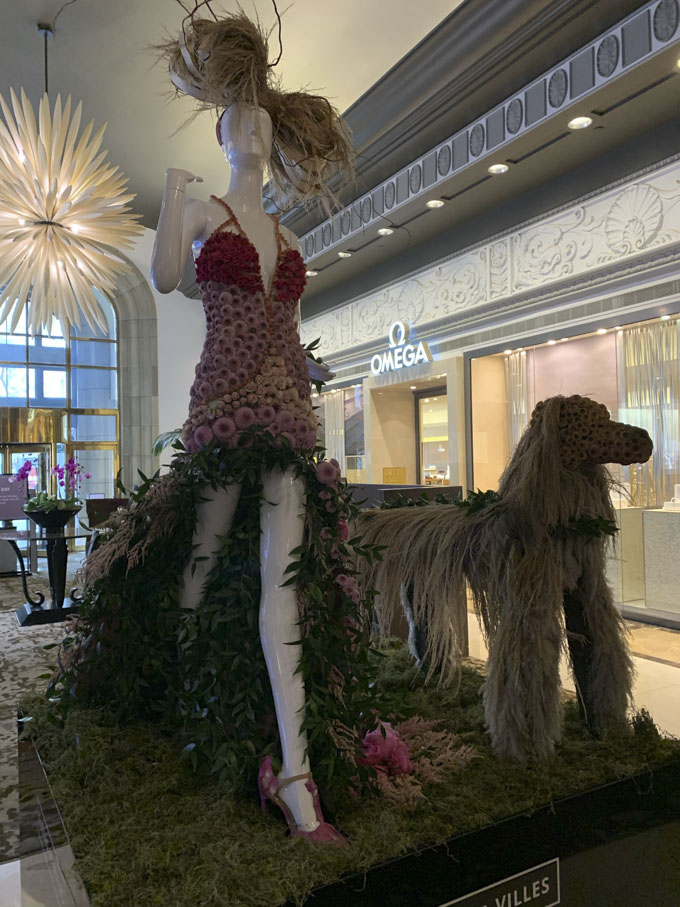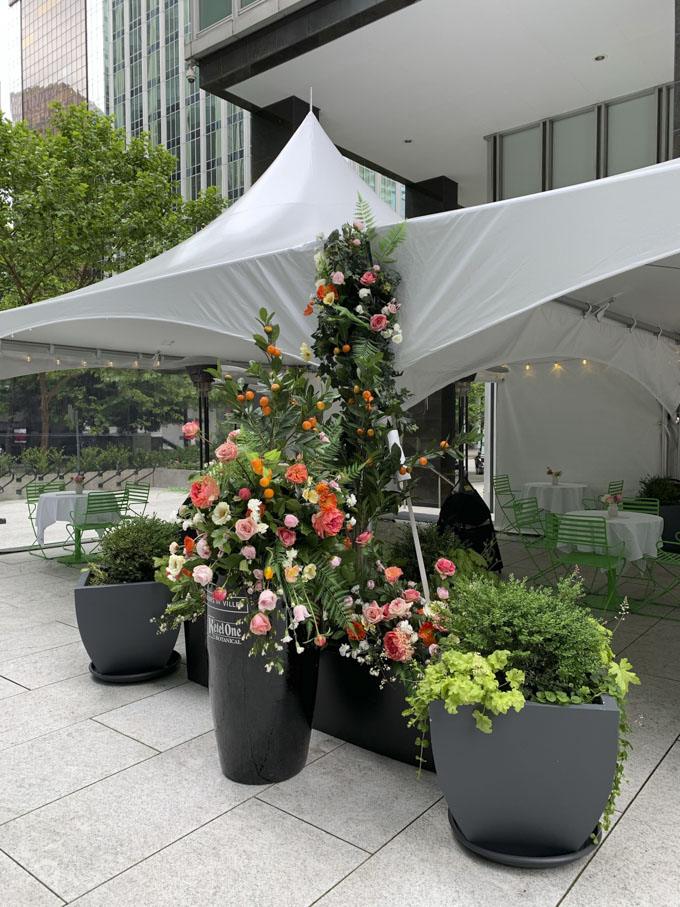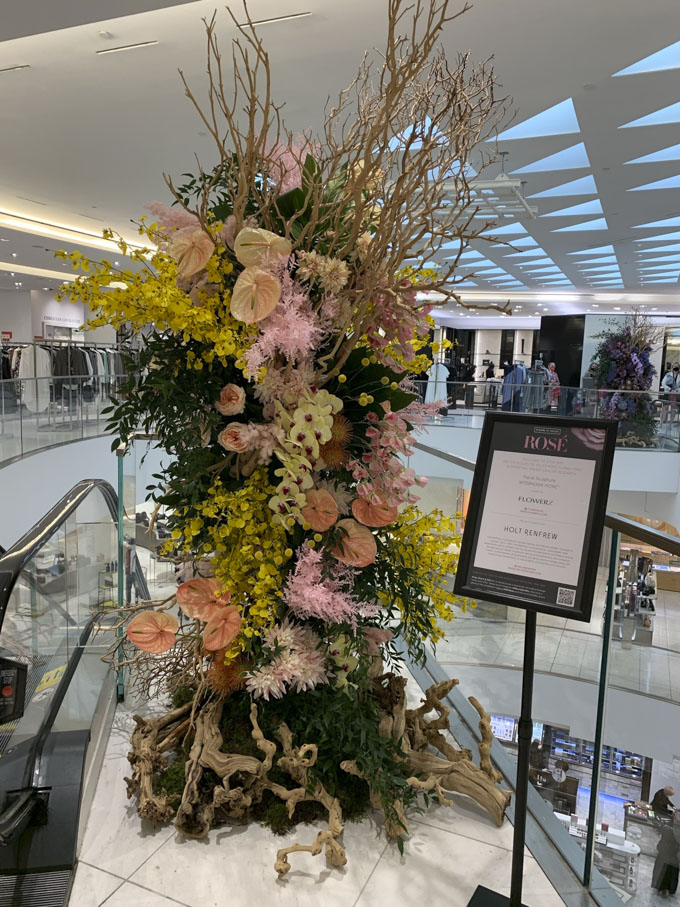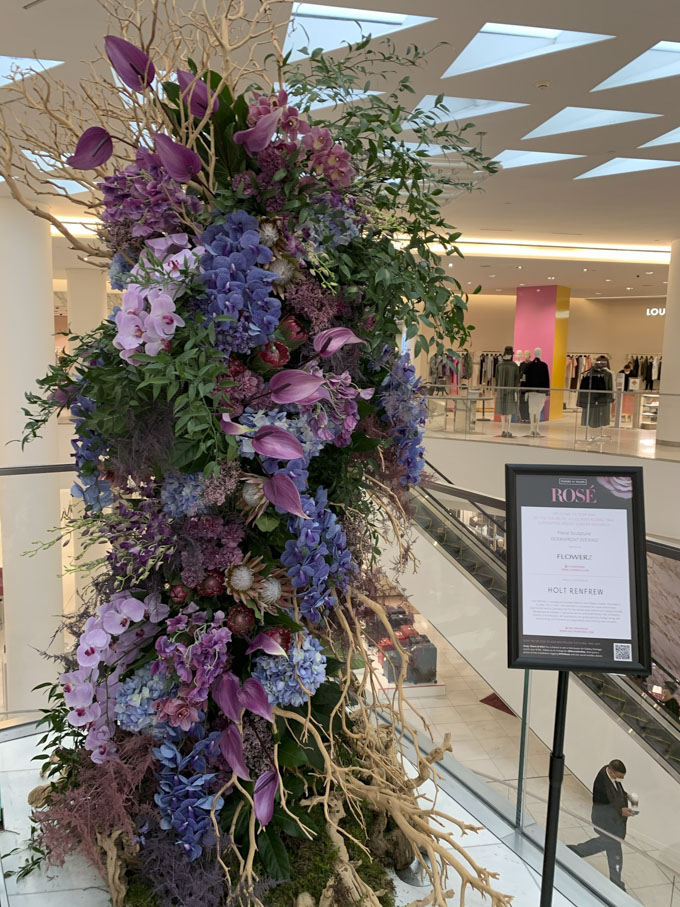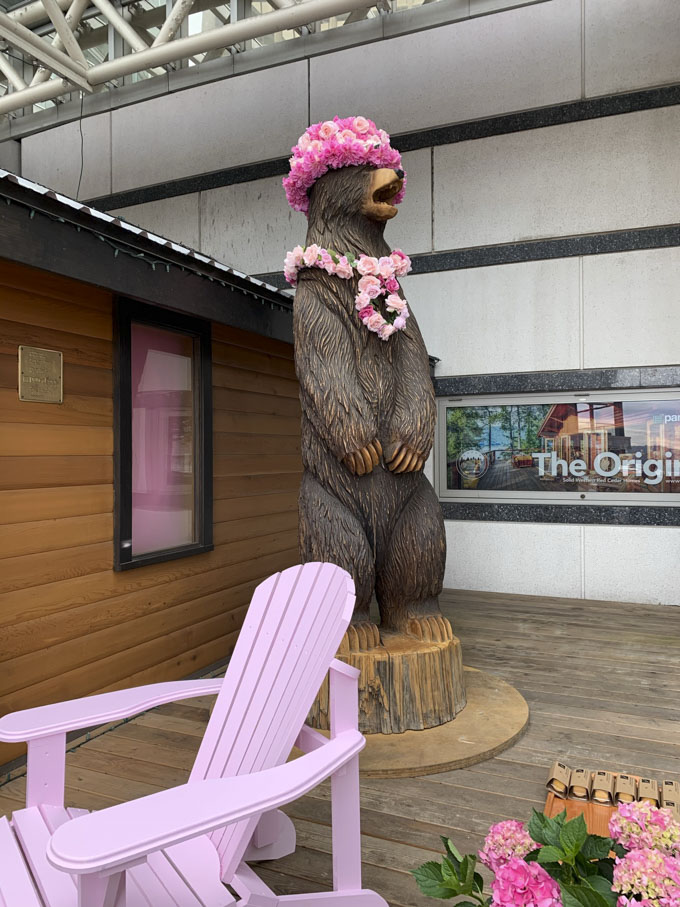 While traveling up Robson Street, guests will find floral flourishes at Aritzia, Banana Republic, Blue Ruby, Indigo, The Couturist, Blue Horizon Hotel, and more. Fresh pop-up flower markets will also be held in numerous locations along the trail on June 13th, with a portion of the proceeds supporting breast cancer research.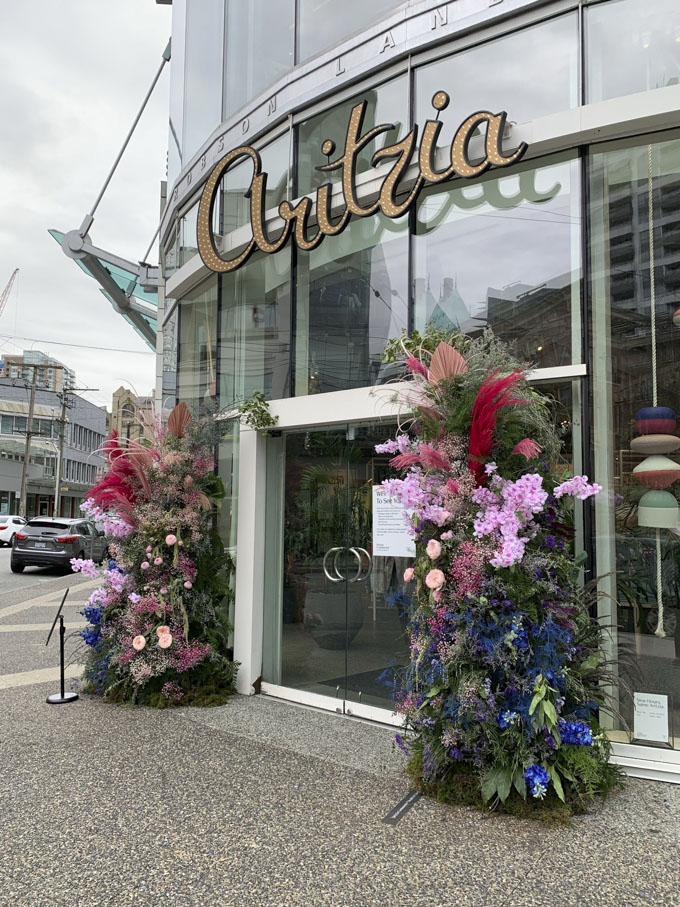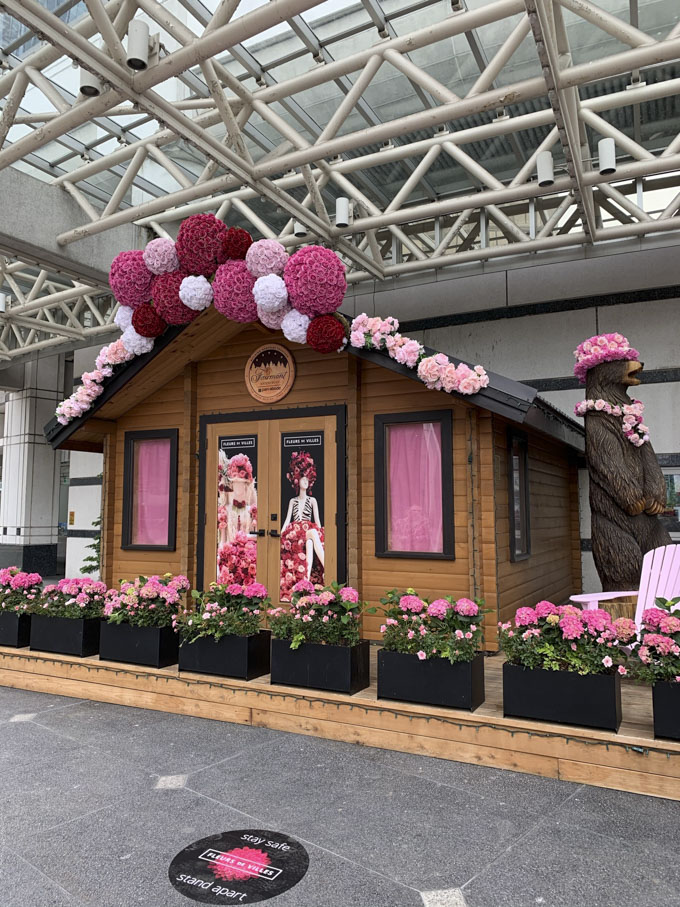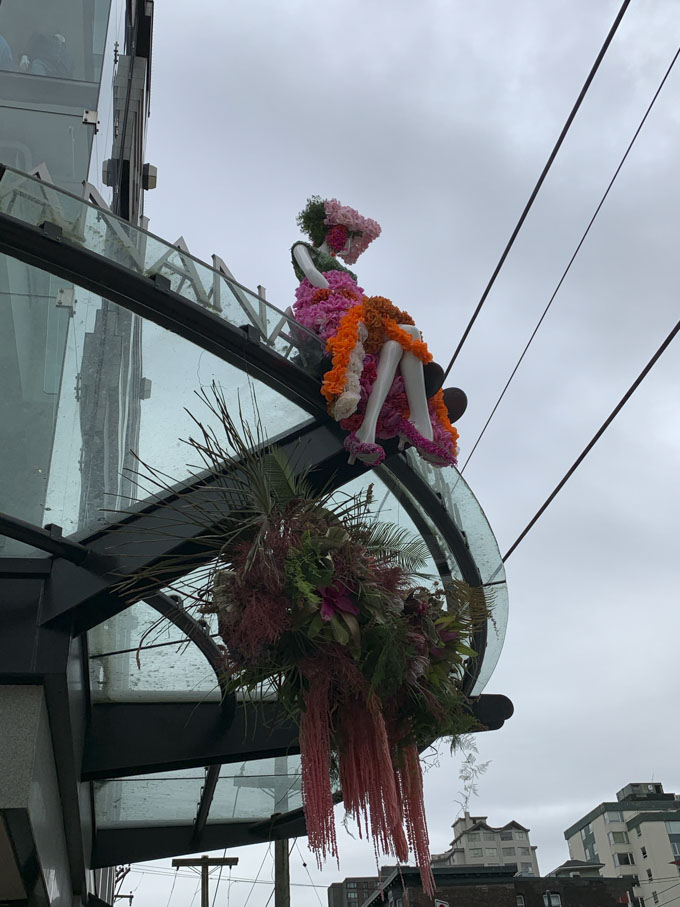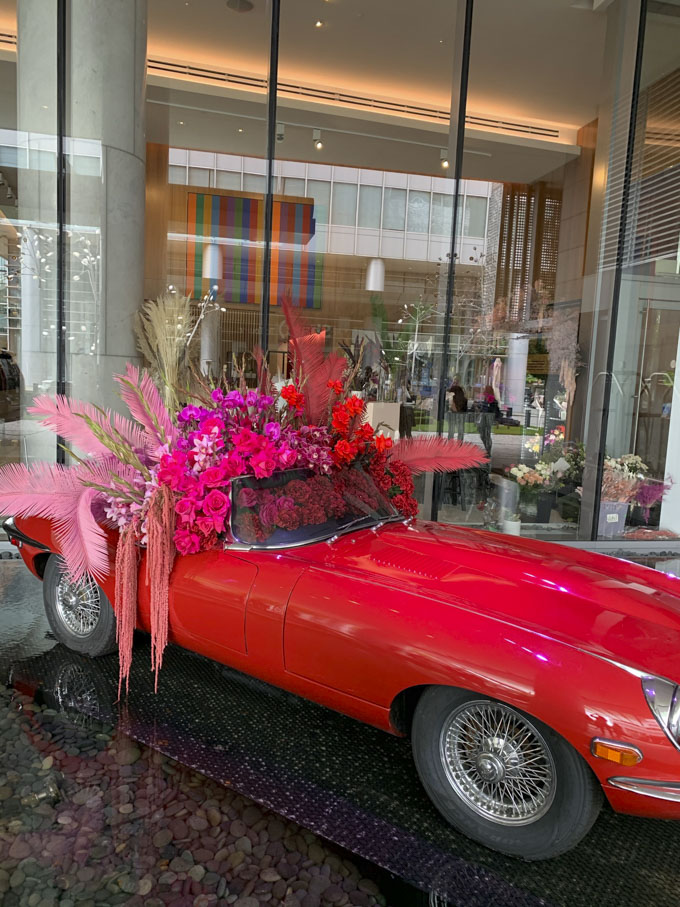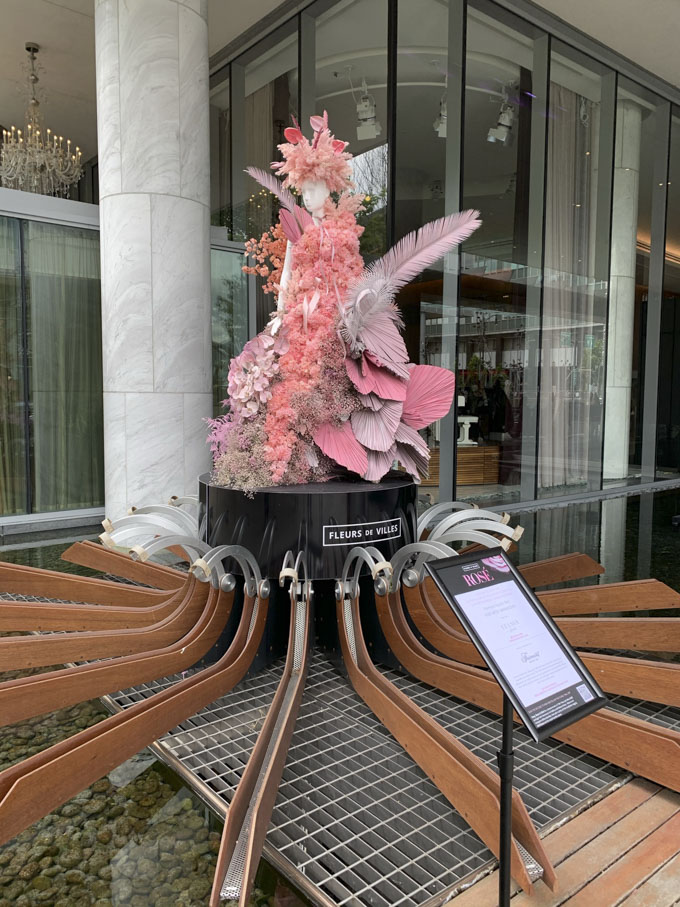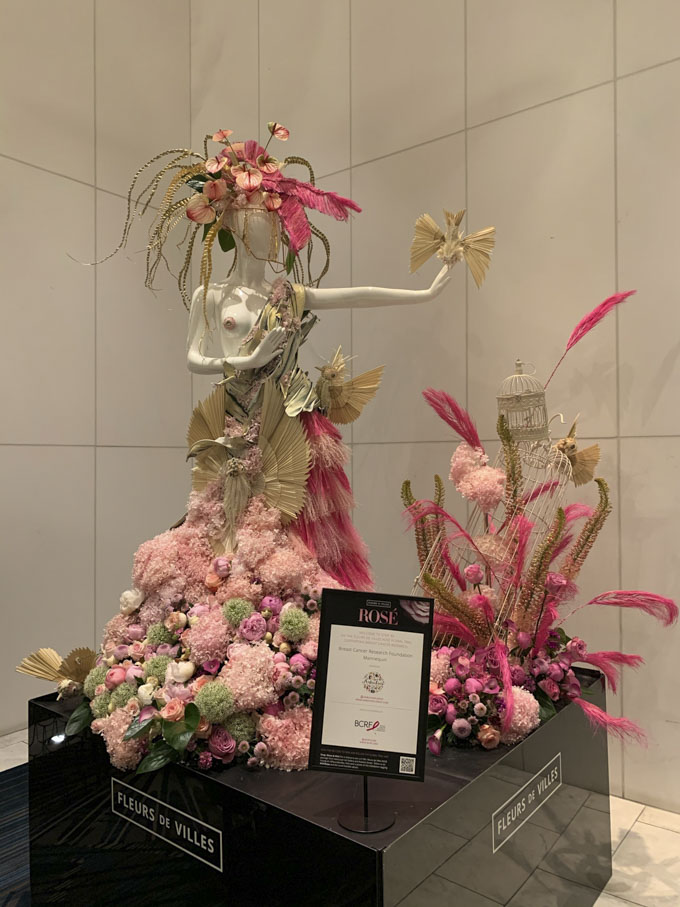 Pick up a map or scan a QR code to begin at the Fairmont Hotel Vancouver, and follow the trail over to Robson Street, and down to the waterfront.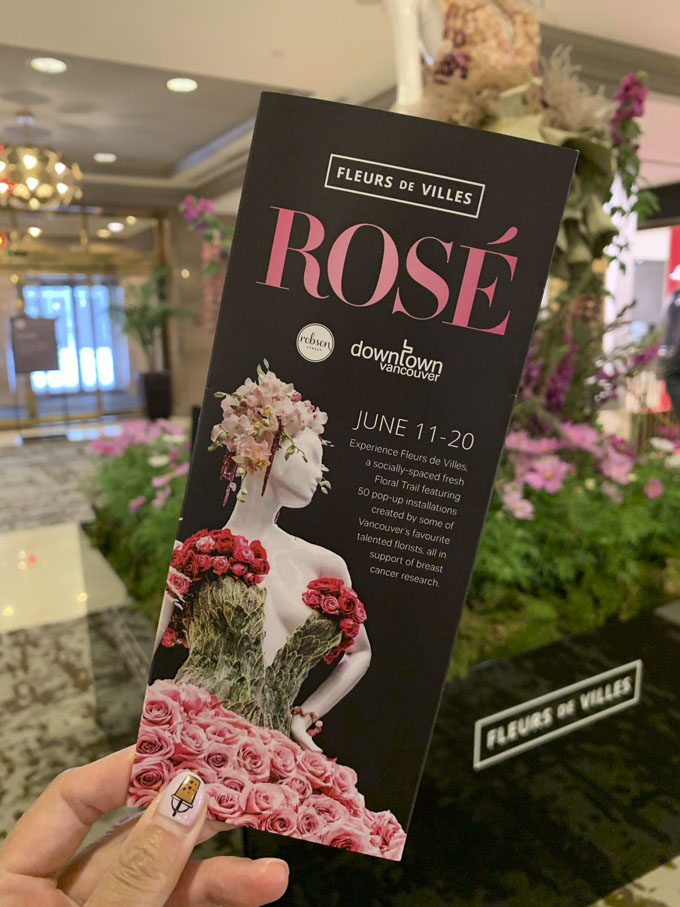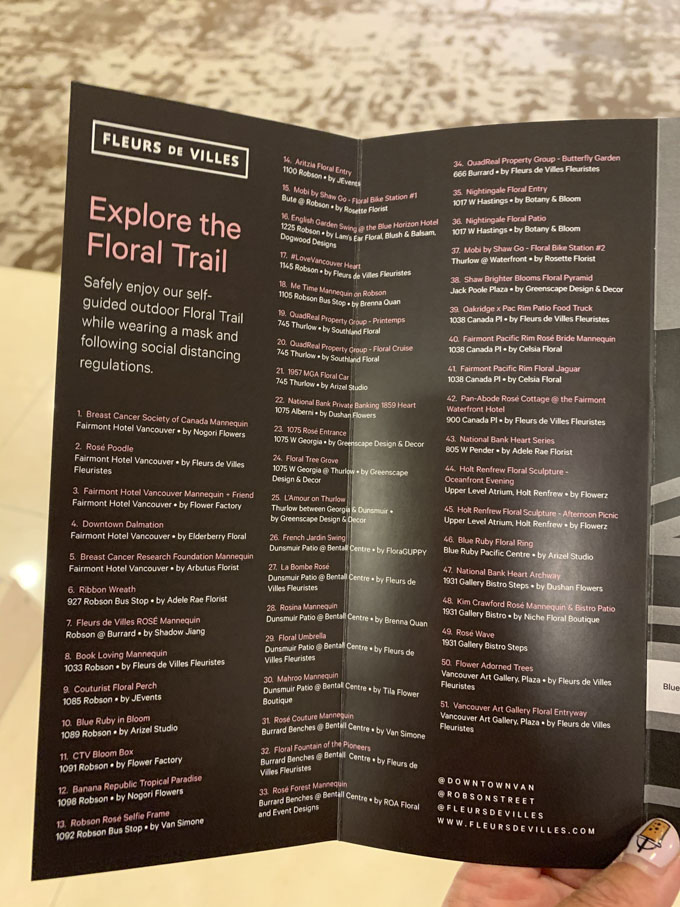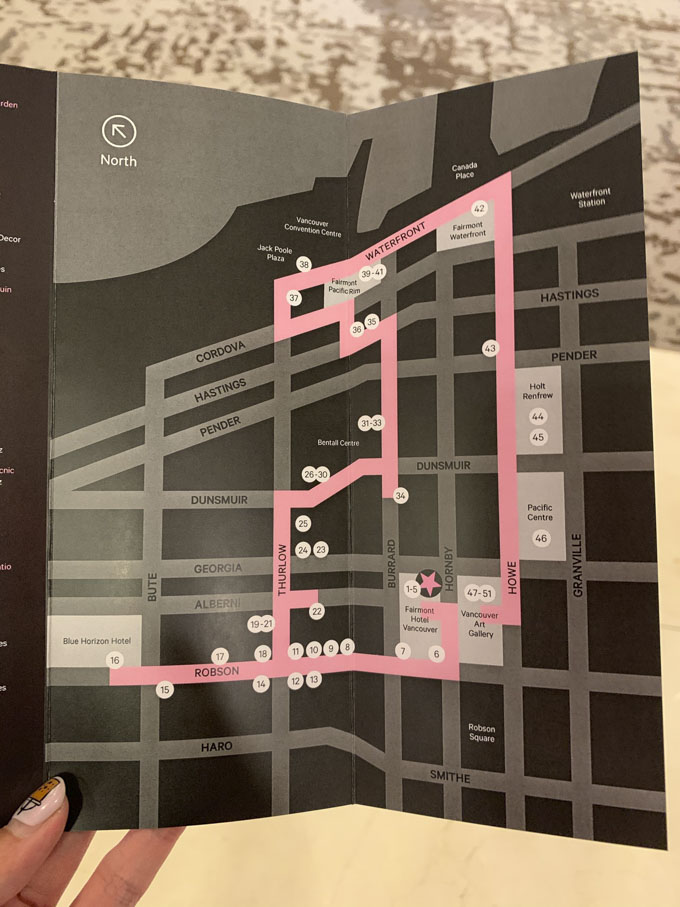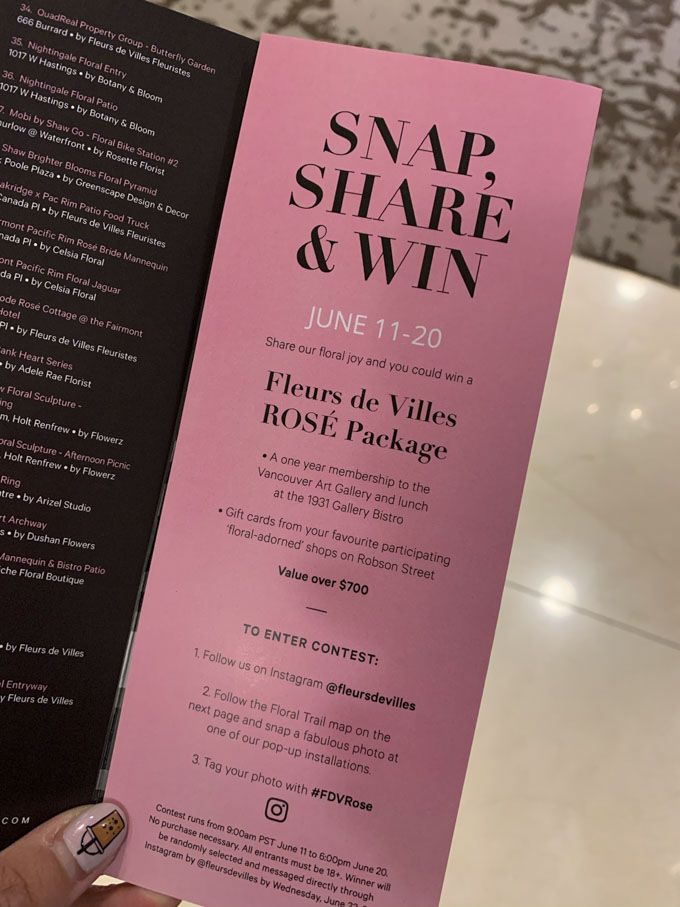 You can even cycle the trail by picking up a Mobi by Shaw Go bike from one of the flower-adorned stations at Bute and Robson or Shaw Tower, located at Cordova and Thurlow.
From June 11th – 20th use promo code 'rose' and get 25% off a 30-Day Pass to Mobi by Shaw Go.
The Vancouver Art Gallery's 1931 Gallery Bistro will be hosting the Kim Crawford Rosé Terrace, offering refreshing glasses of Kim Crawford Rosé and a special Floral High Tea menu.
The enchanting displays for the 10-day floral event will be designed by local florists, including Flower Factory, Celsia Floral, FlowerZ, Botany & Bloom, Brenna Quan, Shadow Jiang, ROA Floral and Event Designs, Dushan Flowers, Greenscape Design & Decor, Nogori Flowers, Niche Boutique Florals, Arizel Studio, Van Simone, Lam's Ear Floral, Arbutus Florist, Adele Rae Florist, J Events, Tila Flower Boutique, Southland Floral, FloraGUPPY, Elderberry Floral Shop, Rosette Florist, as well as Fleurs de Villes Fleuristes de Maison in-house.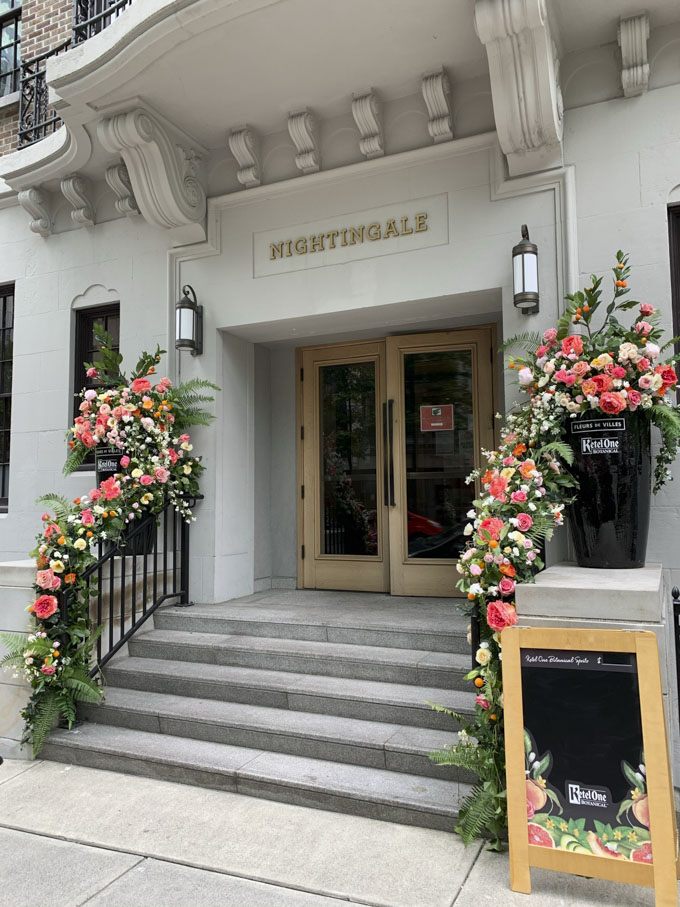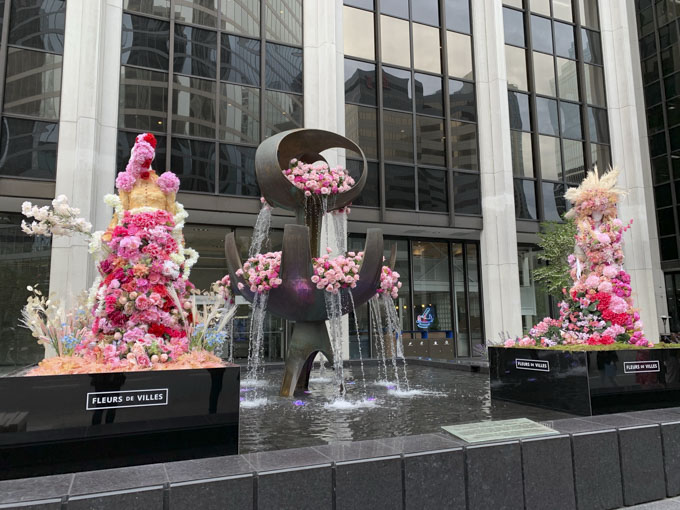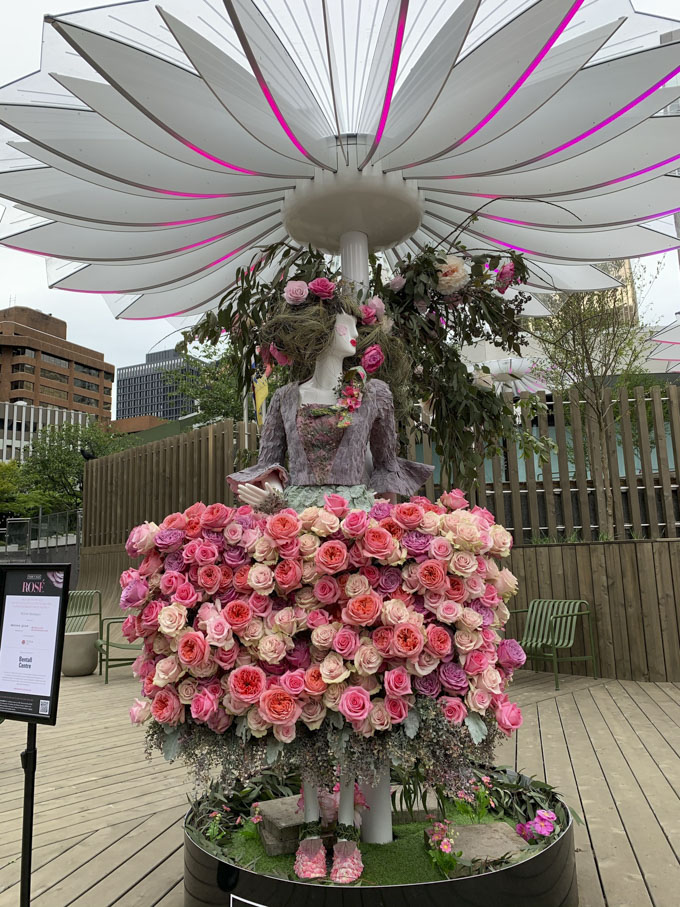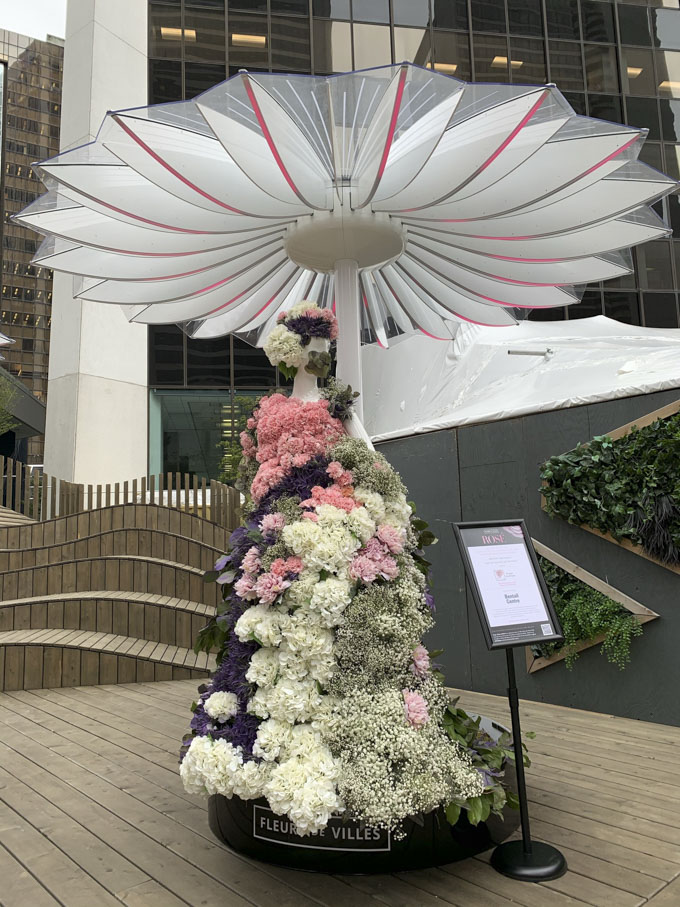 Floral display sponsors include Shaw, the Downtown Vancouver Business Improvement Association, the Robson Street Business Association, Kim Crawford, QuadReal Property Group, Colliers, Hudson Pacific Properties, National Bank, Holt Renfrew, Pan-Abode International, Fairmont Pacific Rim Hotel, Westbank Corp., Oakridge, Vancouver Art Gallery, Banana Republic, Blue Ruby, and Couturist.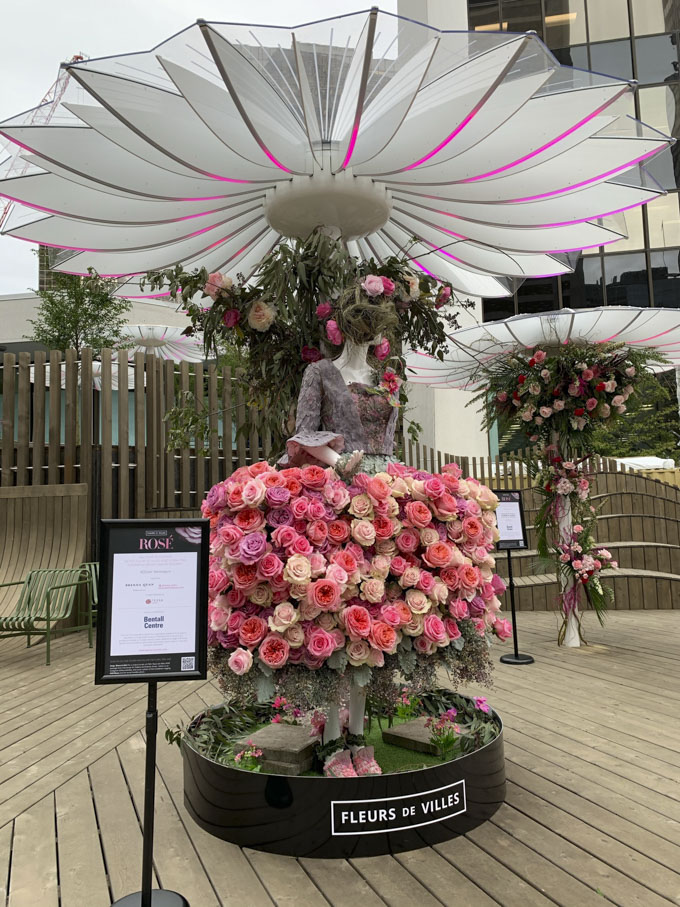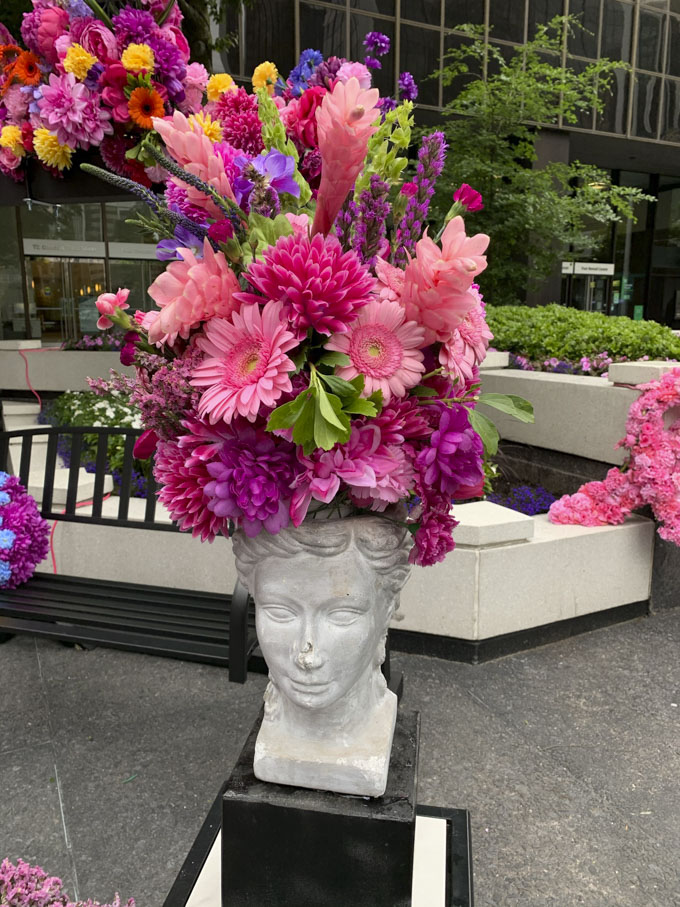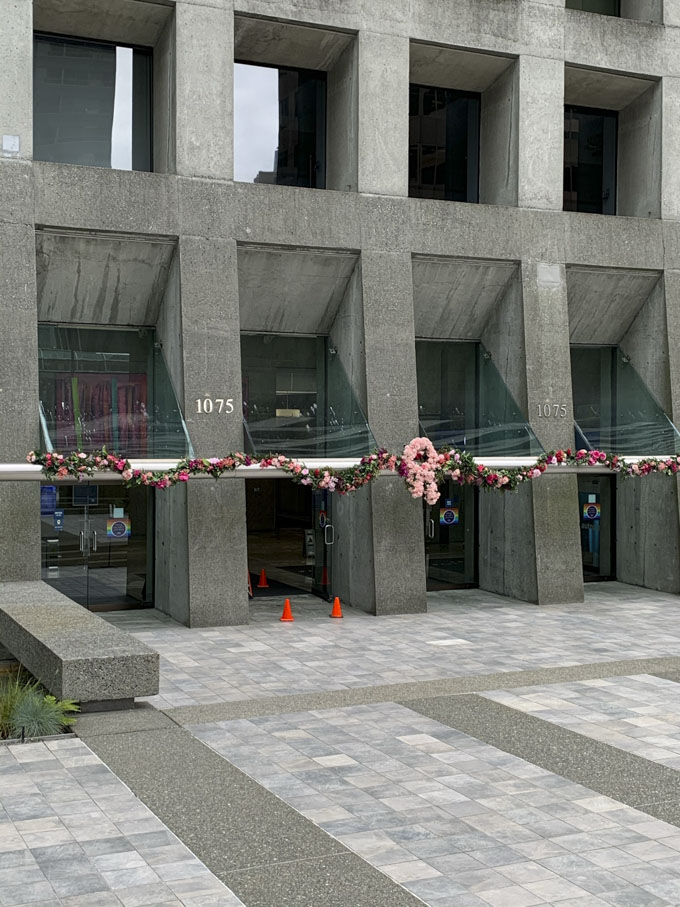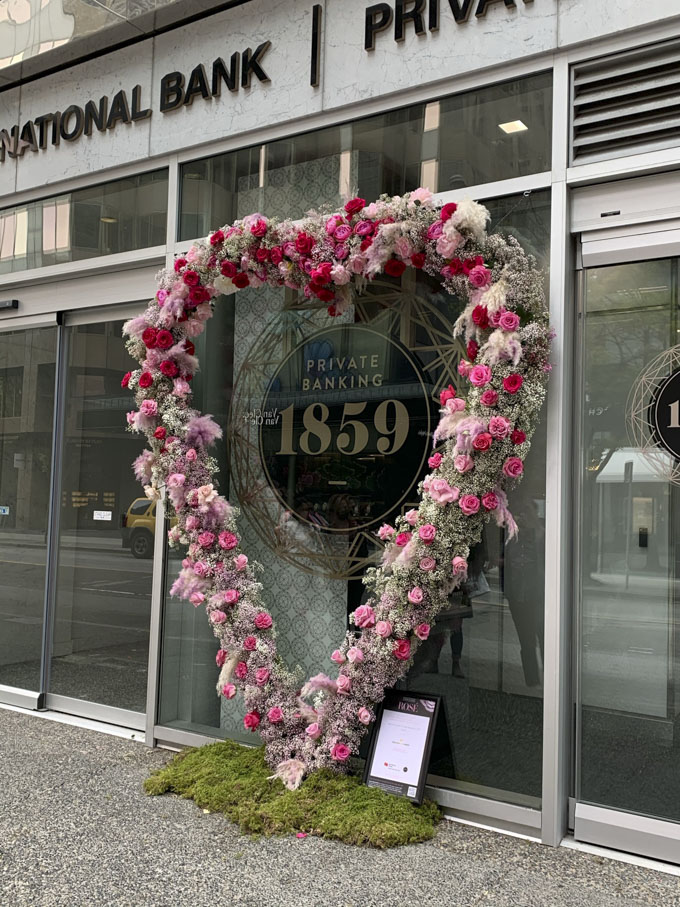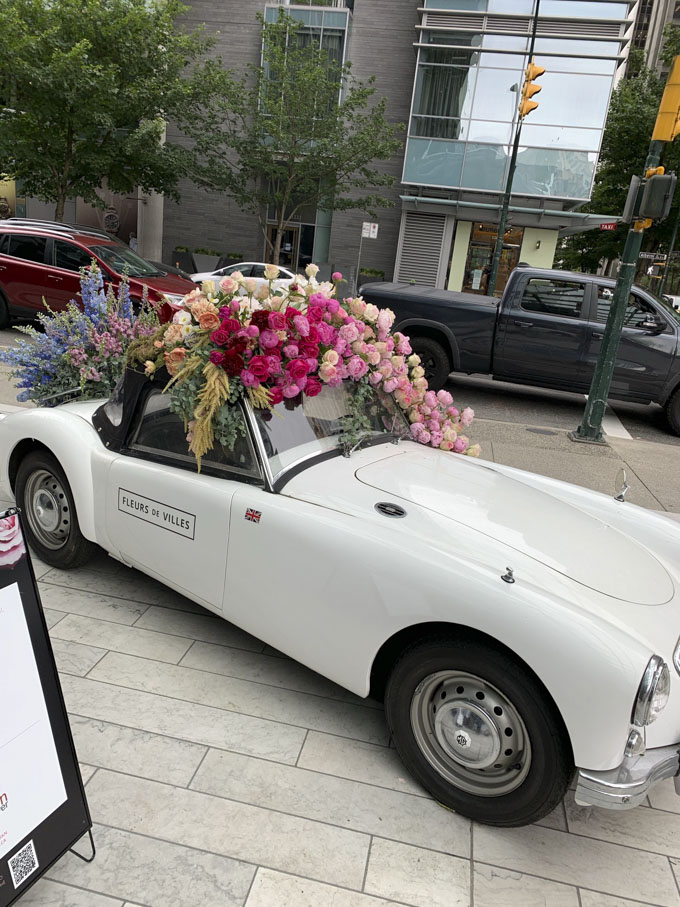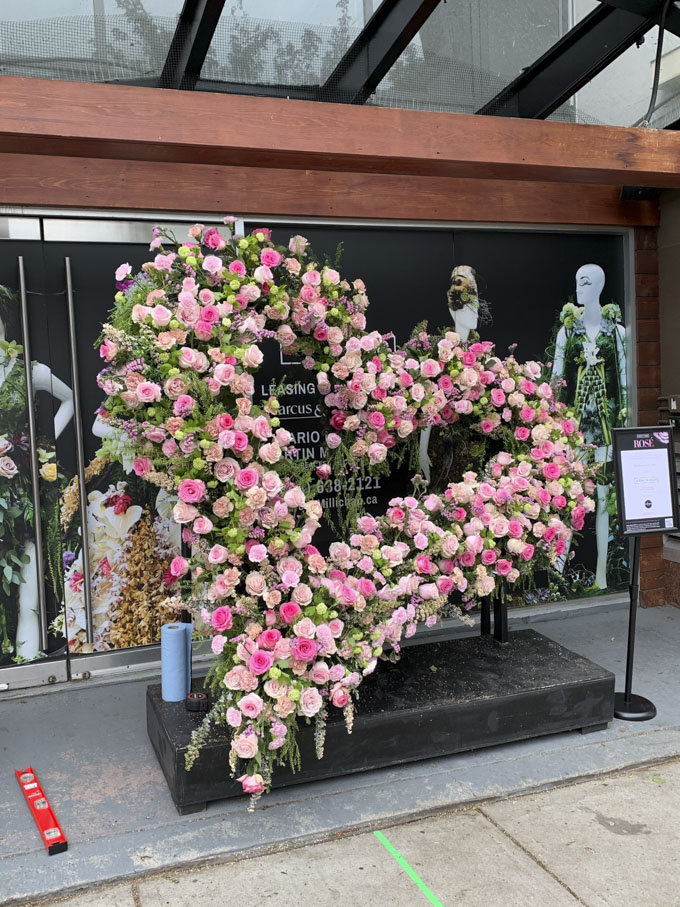 Fleurs de Villes ROSÉ supports the Breast Cancer Society of Canada and the Breast Cancer Research Foundation (BCRF). 10% of sponsorship fees from the global ROSÉ tour will support breast cancer research.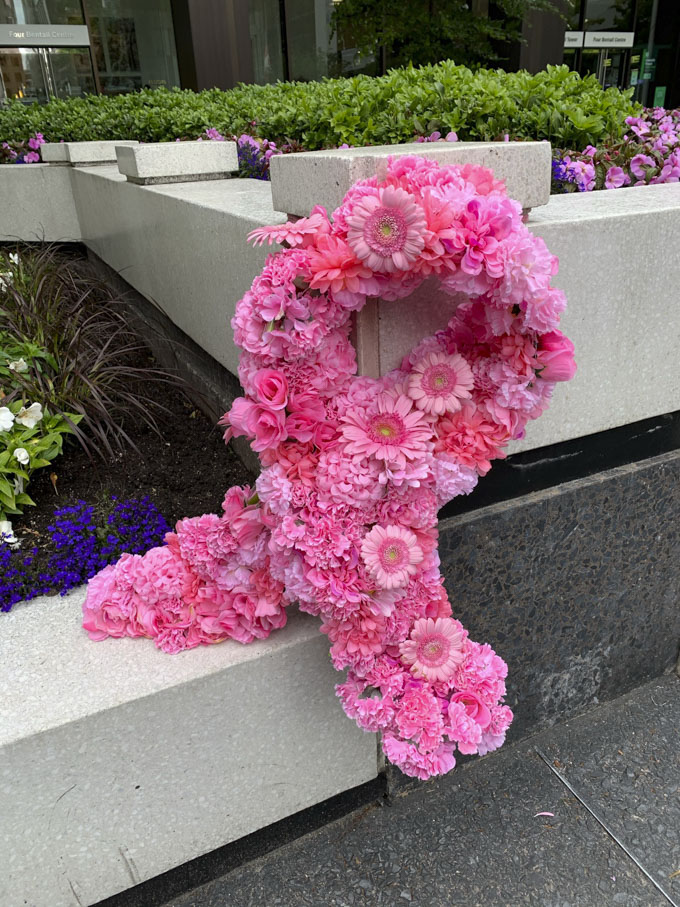 For more information visit fleursdevilles.com