For the 23rd year, Oliver will see the Festival of the Grape host thousands of visitors this weekend on October 5 and 6.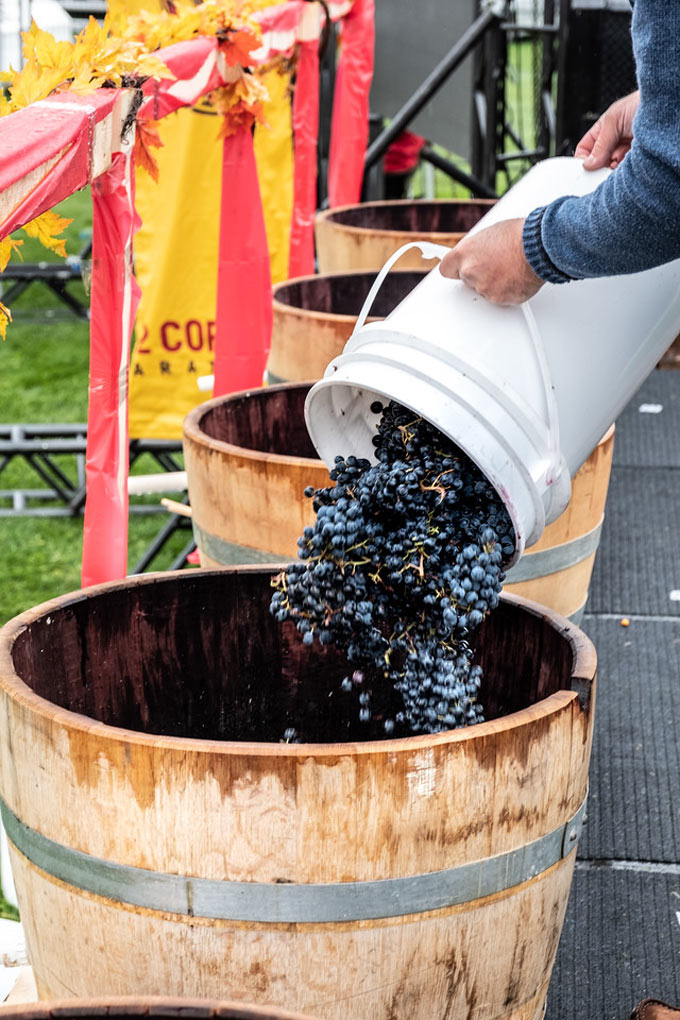 This fall festival weekend is the culmination of a summer that annually brings visitors to Canada's Wine Capital from around the world, to experience world-class wineries, stellar food and drink, and the best hospitality around.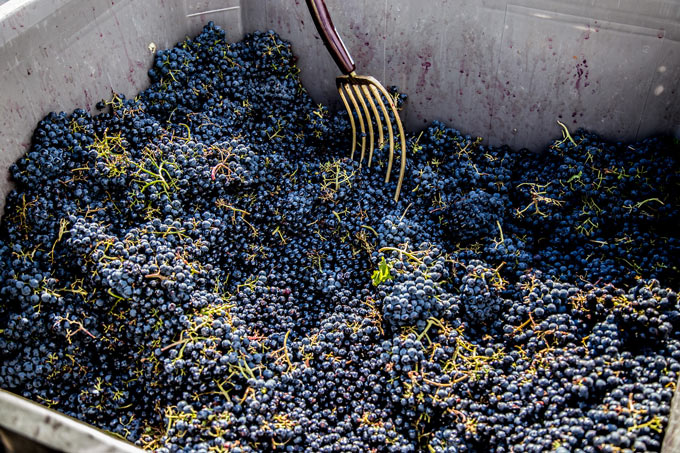 This year Cask & Keg takes place on October 5, at 6 pm at the Oliver Community Park. A night of celebrating local breweries, distilleries and cideries, Cask & Keg is an outdoor evening event focused on celebrating the creations from local and regional breweries, distilleries and cideries.
This fun, relaxed evening will be filled with live entertainment provided by Knacker's Yard, tasty morsels created by a variety of food trucks and locally made artisan wares on display by select vendors.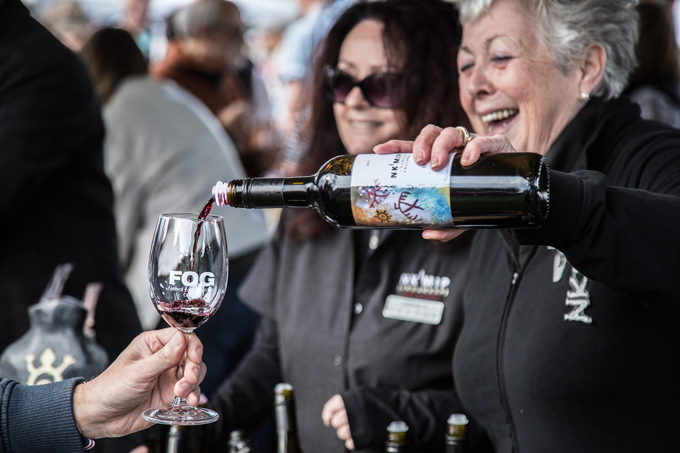 The very next day, Bacchus comes to visit at noon, with the kick off to the 23rd annual Festival of the Grape, also at Oliver Community Park. Live music will be provided by the raucous rock group Jack and Jill, hailing from Penticton and Summerland, who come to rock with sets lists that include a wide variety of rock and roll music from the '70s, '80s and '90s. The dance floor will be cutting loose to covers ranging from ZZ Top and No Doubt to Green Day and Queen.
The Festival of the Grape allows the public to sample the best wineries in the region in one place, while enjoying the live entertainment, food trucks and highly competitive Grape Stomp, where costumed teams compete in five minute heats to be crowned the champion grape stompers of Oliver.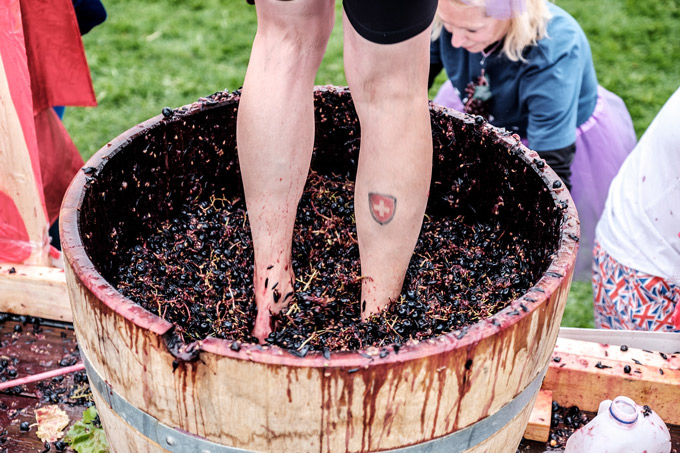 New this year is the VIP area which will feature seminars and tastings. A limited number of tickets are available for the VIP access.
The Festival of the Grape is proud to be the home of the Annual Fall Art Sale by the Oliver Arts Council, and will also feature a merchant market, where curated vendors will have their best items available for sale.
Tickets to the event are available online at showpass.com by searching Festival of the Grape 2019 and Oliver Cask & Keg and at the Oliver Visitor Centre, 6431 Station St., Oliver, B.C.