Fayuca and the Mexico Tourism Board recently had a collaborative dinner where chefs from both countries were brought together for this culinary event.  Canada is Mexico's second largest tourism market and the Mexico Tourism Board wanted to share more about Mexico using the "language" of great food.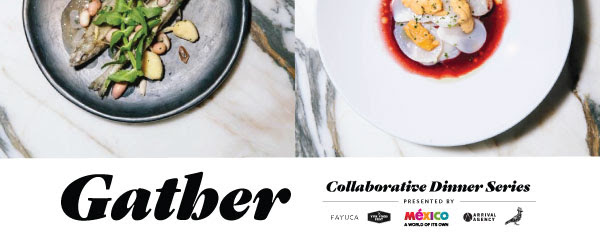 Mexican chefs Jair Tellez and Hugo Duran collaborated with their Canadian counterparts, Ernesto Gomez and Martin Vargas at Fayuca.  They created a five course dinner that brought together the flavours, indigenous ingredients, local produce and techniques of the two countries.  As part of the cultural exchange experience, the Mexican chef visited local markets, went foraging and met local producers with their hosts to source the ingredients for each dinner.  The dinner also featured wine pairings by Bichi, a Baja California winery producing natural wines using minimal intervention and traditional methods.
Chef Jair Tellez is one of Mexico's best known chefs, with his first restaurant, Laja in Baja California, recently named to San Pellegrino's Top 50 Latin American Restaurants list.  He also has two restaurants in Mexico City, MeroToro and Amaya, and is a partner in Vancouver's Fayuca Restaurant, which celebrates a free flow of ideas and flavours along the Pacific Coast.  Chef Hugo Duran's culinary work is based on the development of his personal culinary language, inspired by his travels, field research and study of bio-cultural diversity of Mexico's central region.  He is what some would consider a nomadic chef.
Disclosure:  I attend the event as media where all food and drinks were complimentary.
The first course of the dinner was a Real Xoconusco Ancient Cocoa Bark Infusion.  I really enjoyed the subtle cocoa flavours in the tea.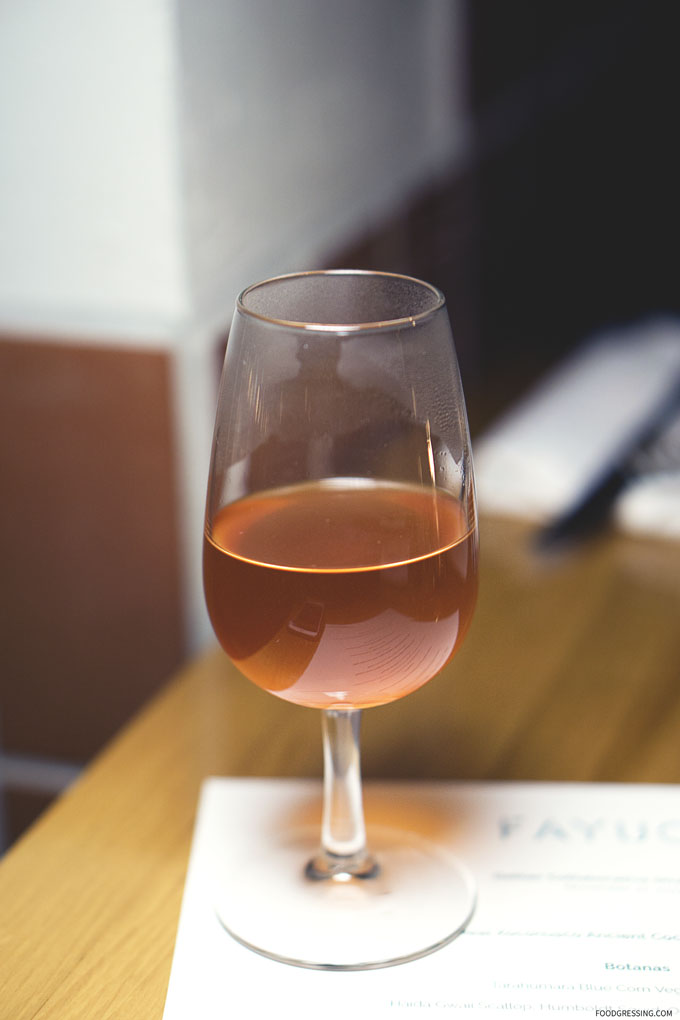 For appetizers, there was the Tarahumara Blue Corn Vegetable Memela.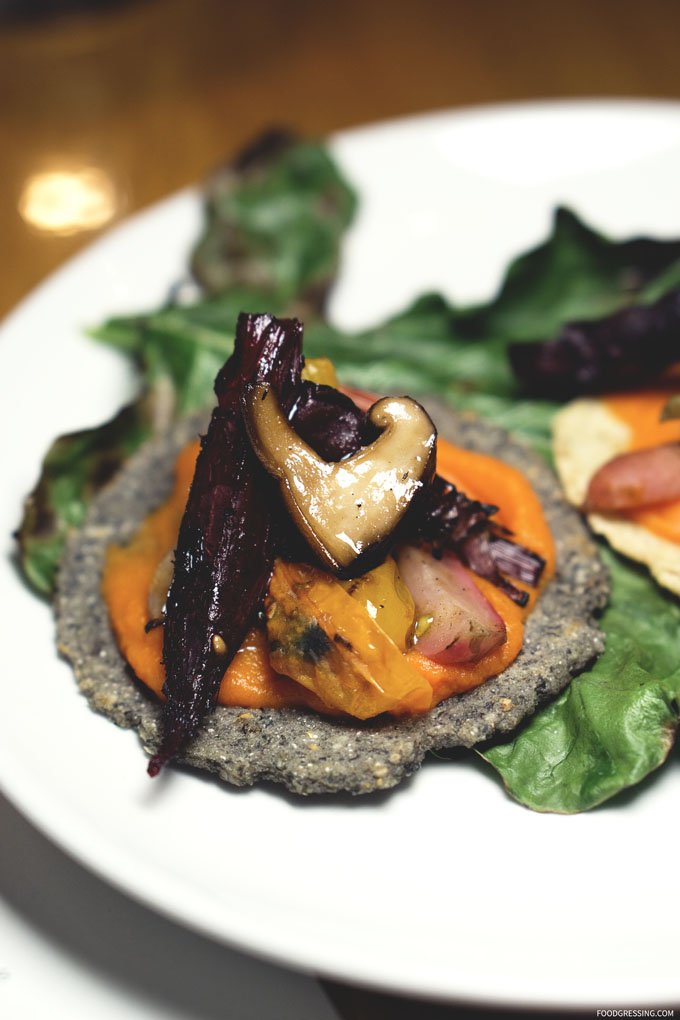 We also had a Haida Gwaii Scallop, Humboldt Squid, and Octopus with Sunchokes, Quince and Hazelnut.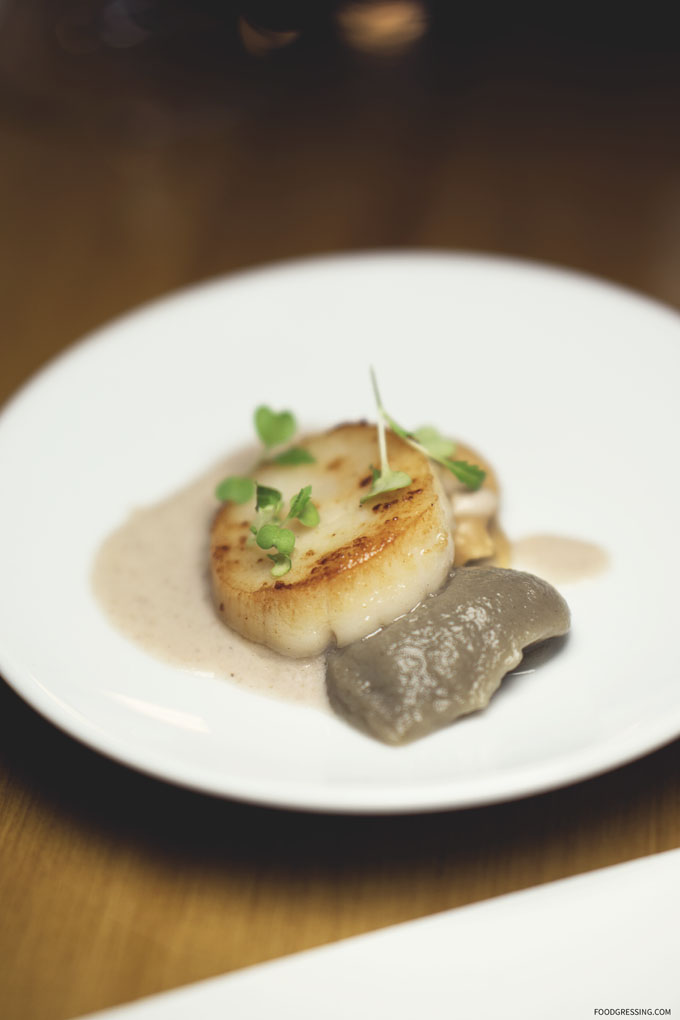 The second course was Totten Inlet Virginica Oyster with Sea Urchin and Vuelve a la Vida.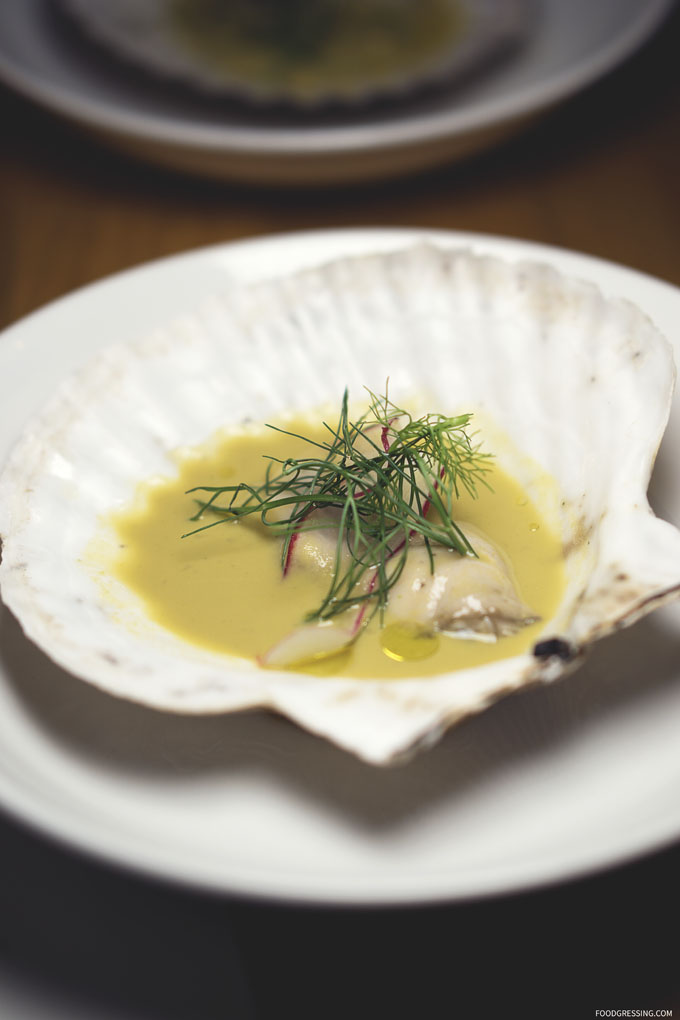 The third course was a Wild Albacore Tuna with Linzer Potatoes, Horseradish and Salmon Roe.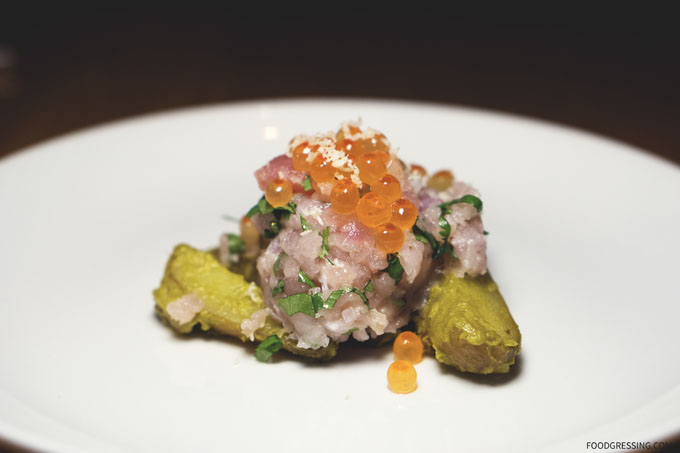 One of the more exotic dishes we had was a Cache Creek Beef Tongue with Hugo's Mole and Brussel Sprouts.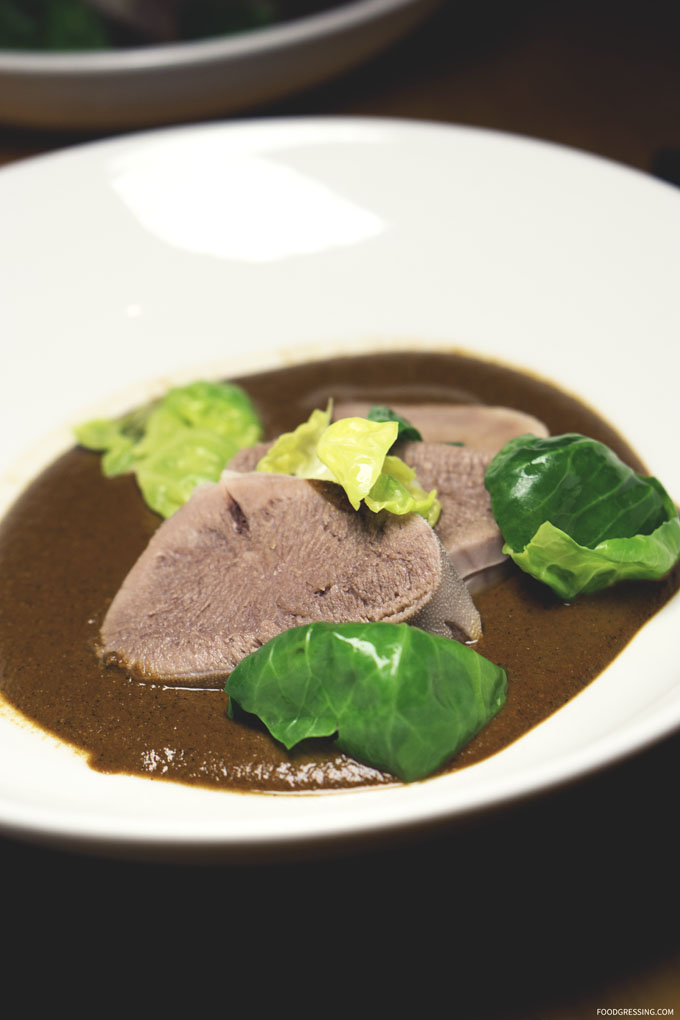 For dessert, we were presented with a Chocolate Tohono Corn Tamal in Maple Leaf and Popcorn Sauce.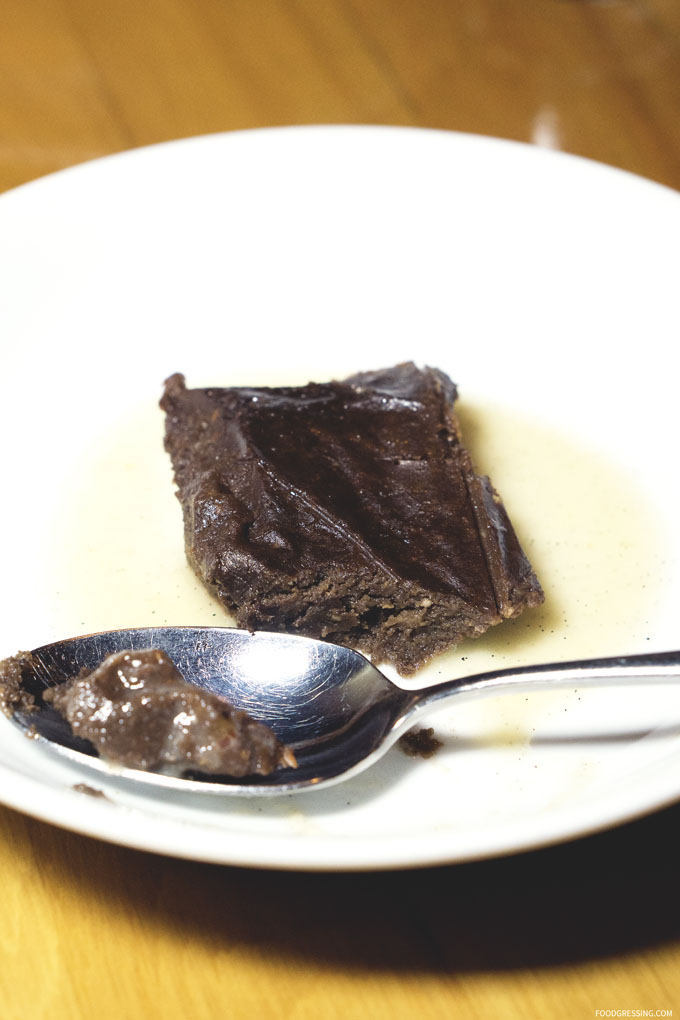 The Mexico Tourism Board has recently launched a campaign that celebrates the mutual love between Canada and Mexico with its new "Dear Canada" promotional video. The campaign invites Canadians to immerse themselves in Mexico's culture, from strolling white sand beaches and diving into the crystal waters of a cenote surrounded by dense jungle, to exploring colourful markets and experiencing the country's unique ingredients and flavours at the table.
For more information about visiting Mexico, see www.visitmexico.com