Here's a Father's Day Toronto 2021 guide covering special menus for brunch, lunch, dinner, takeout, gift ideas and more. Father's Day 2021 is happening on June 20.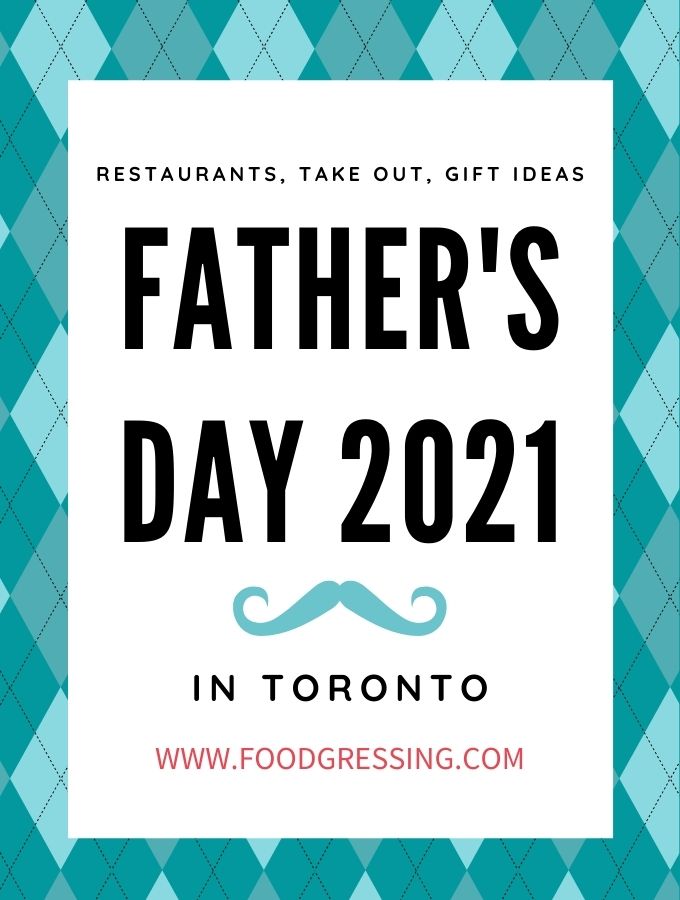 This list is updated as information becomes available. Please reach out to me [email protected] or @foodgressing on social media (Instagram, Facebook, Twitter, TikTok) for any suggestions.
Any support to local businesses is appreciated in these times. Holiday celebrations can take on different forms from traditional, fusion to modern.
Please use this list as an inspiration for ideas on how to put together your own Father's Day celebration.
If you like this post, please share with your friends and family. This would help support the website and for me to continue doing these roundups.
Father's Day Toronto 2021 restaurant/catering offerings
KACE Catering
KACE Catering is offering a Prix Fixe Father's Day Dinner Special to go. Priced at 2 – 4 people ($135); 4 – 6 people ($215); and 6 – 8 people ($285).
Delivery to Toronto, Vaughan, Mississauga, Markham, Etobicoke, Durham region & within GTA areas. You have the option to pick up from North York.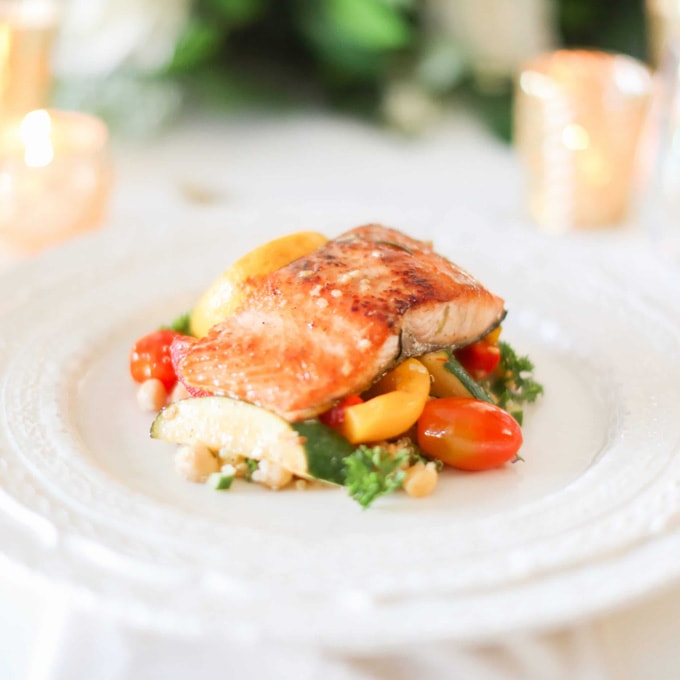 Starter Selections:
Mixed Green (mixture of greens, grape tomato, red onion, balsamic vinaigrette)
Caesar Salad (romaine hearts, roasted garlic parmesan dressing topped crispy bacon, croutons and fresh shaved parmigiana)
Entrée Selections:
Chicken Piccata (seared chicken breast deglazed with lemon chicken stock)
Lemon Herb Salmon (seared salmon, lemon herb sauce)
Seared Steak (cook to medium-rare served with peppercorn jus)
Eggplant Parmigiana (Vegan) (fried eggplant, housemade pomodoro, vegan cheese)
Dessert Selections:
Cheesecake (complemented with fresh berry compote)
Assorted Seasonal Fruit (fresh seasonal fruits & berries)
DaiLo
DaiLo is offering a Father's Day Tasting Menu for pickup or delivery on June 20 from 4:30 pm – 6 pm. Priced at $88 per person.
Garlic Shrimp Fresh Roll –
red leaf lettuce, rice noodle, cucumber, coconut hoisin, nut crumble
Asian Caesar Salad –
romain stem ribbons, shaved aged parmesan, garlic Chinese bread croutons, crispy smoked anchovies, fish sauce Caesar dressing
Dim Sum –
– Big Mac Bao, ground beef, house processed cheese, pickle,
fried potato allumette, lettuce, chef secret sauce
– Bacon & Scallop Potsticker, with Asian pear salsa
– Korean Beef Shortrib, with housemade kimchi
90 Day Dry Aged Olliffes Ribeye –
truffle pomme puree, master stock braised Shiitake, Kampot Pepper sauce
Optional Singapore Chili Lobster ($69)
crispy noodle, cucumber herb salad
Aloe Sorbet –
crystallized ginger, ginger syrup
Fortune Roll Cookie
TOCA by The Ritz-Carlton, Toronto
TOCA by The Ritz-Carlton, Toronto is offering a multi-course BBQ Menu to celebrate the Fathers around you. Priced at $75 for pickup June 18 – 20.
TOASTY GARLIC BREAD
With Fried Garlic Tomato Dipper
BURRATA
Caseificio Maldera Burrata | Fresh Heirloom Cherry Tomatoes | Compressed Cucumber
Blood Orange Segment | Balsamic | Spicy Vertical Greens | Basil | Crostini
CHOOSE YOUR GRILLED OPTION
12oz Ribeye Marinated in Garlic & Rosemary
Whole Cornish Hen | Lemon | Rosemary Chili
10oz Ultra Slow Roasted Porchetta
Lemon & Thyme Marinated Salmon | Tomato Marmalade
GRILLING SIDES
Asparagus & King Oyster Mushrooms Ready for the Grill
Signature Creamy Potato Salad
Butter & Lime Poached Corn | Elote | Cotija
DESSERT
Triple Vanilla Panna Cotta
Blueberry & Lemon Compote | Fresh Blueberries | Almond Crumb
LOT 25 Foods
LOT 25 Foods is offering a Father's Day box which includes specialty proteins like A5 Japanese Wagyu Beef, Prime Steaks, East Coast Lobster and topping off with Fresh Truffles. A mini recipe card will be included for tips and suggested plates to cook.
Includes:
• A5 Japanese Miyazaki Wagyu Striploin 1 x 16 oz.
• PEI Prime Ribeye Steak 2 x 16 oz.
• Canadian HPP Lobster meat, Jumbo CKT (tail, claw, knuckle) – raw, 2 lbs
• Fresh Summer Truffles x 50g
Priced at $330 per package and $10 delivery fee for June 18 & 19.
Alo
Alo is offering a Father's Day menu for pickup or delivery June 18 – 20 from 4:45 pm – 8 pm. Priced at $95 per person.
Half Dozen East Coast Oysters, Classic Mignonette, Lemon
Caesar Salad, Smoked Lardon, Parmigiano Reggiano, Lemon
Ontario Green Asparagus, Serrano Ham, Taggiasche Olives, Sauce Gribiche
Grilled Prawns, Garlic Butter, Herb Breadcrumb
Pain au Lait
Ontario AAA Bone-In 24oz Rib Steak, Cremini, Beef Jus, Sauce Raifort, Chimichurri
Roasted Gem Potatoes, Rosemary, Garlic, Sea Salt
Chocolate Mousse, White Chocolate, Mango, Yoghurt
Richmond Station
Richmond Station is offering two Father's Day meal kit offerings to choose from: steak dinner for 2, and burger dinner for 4.
Available for curbside pickup and delivery June 18, 19 & 20 from 12 PM – 8 PM.
STK
Show Dad he is the RAREST of them all by treating him to STK Steakhouse this Father's Day.
Make his reservation for Dad's Day Brunch, featuring STK Signature Brunch Classics, OR Dad's Night Out where he can indulge in Wagyu & Whiskey.
Minami Toronto
Minami Toronto is offering the following Father's Day features. Pre-order for pick up June 18-20.
Dad's Wagyu Meal Kit for Two ($150): 6 oz. Wagyu Striploin x2 – to be finished on the pan/grill with included seasoning: rosemary, garlic cloves, butter. Preparation instructions included. Accompaniments – sansho sauce, wasabi pickles, Japanese potato salad, brussels sprouts, soy shiitake.
Father's Day Temaki Kit ($40): Hand roll kit featuring toppings (assorted fish poke, akami, Atlantic salmon, hamachi, cucumber), chirashi sushi (garnished with ikura, sweet tamago, soy shiitake mushroom, narazuke, bamboo shoot, pickled carrot, mejiso) and nori (seaweed).
Hibiki Japanese Harmony Whisky Feature Beverage ($24): Subtle and delicate with notes of honey and candied orange peel, 2 oz.
Omusubi Bar Suzume
Omusubi Bar Suzume has a Father's Day Special ($30) available June 8 – 19 from 12 PM – 7 PM.
Special package for Father's day, especially for Dad who enjoy cooking or want to start cooking.
1 x 10 oz Soy Sauce
1 x 10 oz Teriyaki Sauce
2 x Dashi Set / Katsuobusi ( Bonito Flakes ) & Kombu Kelp with instruction
1 x Signature Miso from Local Koji
Miku Toronto
Miku Toronto is offering a Father's Day Package for Two ($150) which includes a Surf & Turf selection, a sushi selection and soup. Suitable for two people. Note: dessert and beverage not included.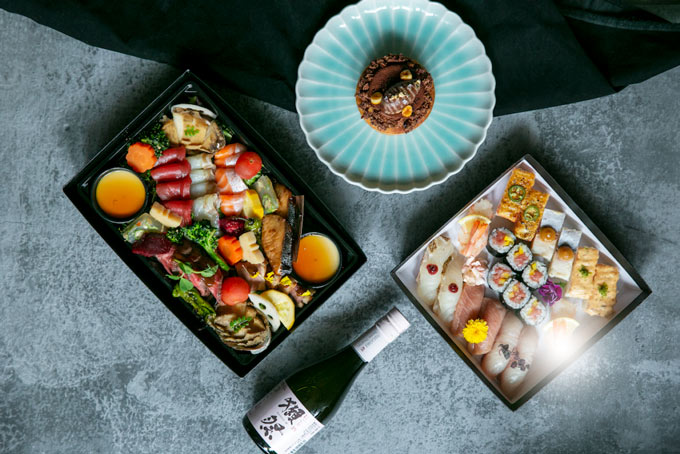 They are also offering a Valrhona Chocolate Almond Tart ($9) featuring Namelaka dark chocolate, miso caramel sauce, baked almond cream, cacao nib crunch, Maldon salt.
Preorder by pickup on June 19 & 20 from 1 PM – 7 PM.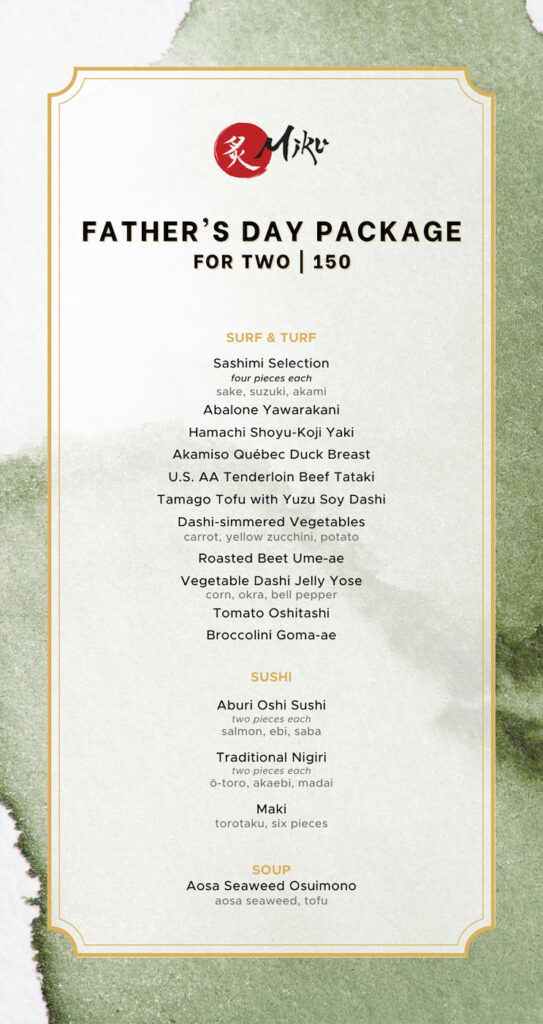 Aburi Hana
Aburi Hana is offering a Father's Day Experience, available for two and for four. Featuring wagyu, foie gras and duck chirashi sushi as well as a sashimi platter. Pre-order available for pick-up on June 18-20 from 12pm – 8pm.
Father's Day Experience for Two ($300)
1st Tier – Niku Sushi: A5 Miyazaki Wagyu Nigiri (4pcs), Foie Gras Oshi (4pcs), Charcoal Grilled Duck Chirashi Sushi.
2nd Tier – Sashimi: 3 pieces of each: Ōtoro, Hamachi, Akami, Ika, Hotate, Salmon.
Father's Day Experience for Four ($400)
1st Tier – Niku Sushi: A5 Miyazaki Wagyu Nigiri (8pcs), Foie Gras Oshi (8pcs), Charcoal Grilled Duck Chirashi Sushi.
2nd Tier – Sashimi: 6 pieces of each: Ōtoro, Hamachi, Akami, Ika, Hotate, Salmon.
Aloette
Aloette has a Father's Day menu for pickup and enjoyed at home. Serves 2 and priced at $60 per person. The menu includes:
Watermelon Salad with Serrano Ham, Fennel and Yogurt;
Snake River Farms Flat Iron with Ramp Chimichurri;
Fried Chicken with Boston Bibb Lettuce, Takuan, Cucumber, Hot Sauce and Yuzu Honey;
Confit Pork Ribs with BBQ Sauce;
Roasted Asparagus with Béarnaise, Pancetta and Crouton;
Baby Potatoes with Rosemary and Garlic; and,
Strawberry Cheesecake
Available for pickup June 20 from 3 pm – 8 pm.
Denny's
This Father's Day weekend (June 17th – 20th), buy any Father's Day Shareable Pack and get a FREE order of Strawberry Pancake Puppies (10 pieces). Offer is valid at participating locations on Dennys.ca Online Ordering.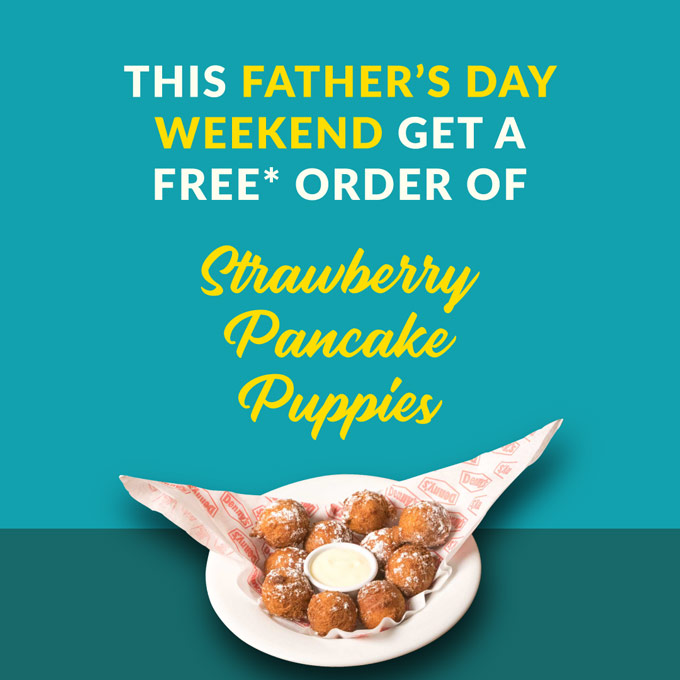 Choose from the following Shareable Packs:
Grand Slam Pack for four
Chicken Finger Pack for four
Fish and Chips Pack for four
Burger Pack for four
Cheeseburger Pack for four
You must add both a qualifying Father's Day Shareable Pack and ten-pack of Strawberry Pancake Puppies to the cart to redeem the offer.
Father's Day quotes to make your dad smile
There's so much to say to them, so here are the best Father's Day quotes to make your mama smile.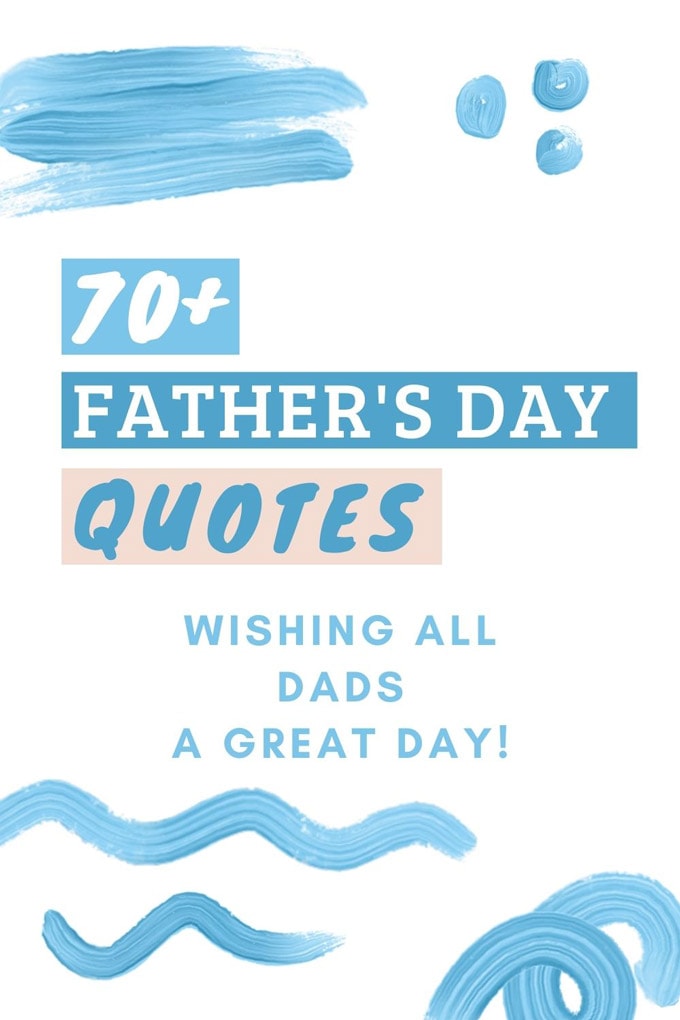 About Father's Day
Have you ever wondered how Father's Day came to be? You'd be surprised at the origins of Father's Day. Check out my general Father's Day 2021 guide.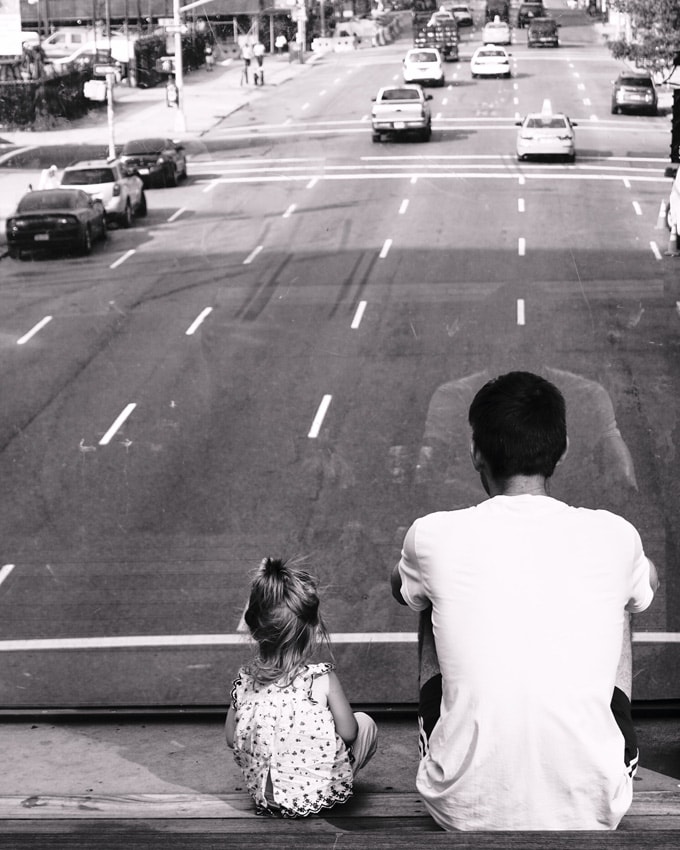 Free Father's Day Cards
If you're looking to send an Easter greeting card, check out Canva.com (referral link) for free Father's Day card templates and start designing.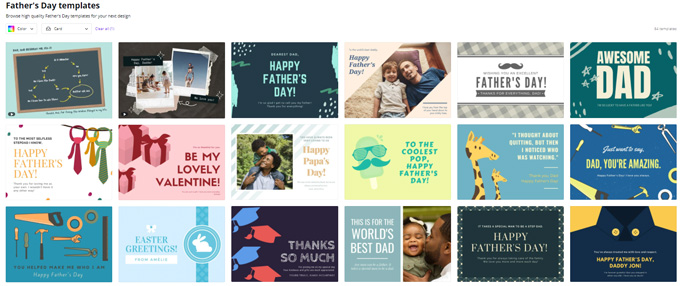 I have been using Canva for years and if you're new to Canva, please feel free to use my Canva referral link to sign up for free.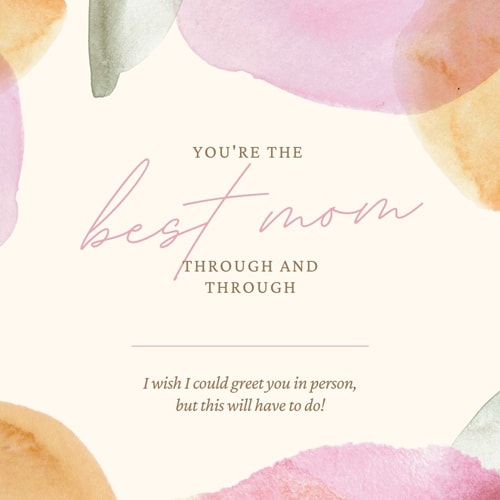 It's a great graphic design platform used to create social media graphics, presentations, posters, documents and other visual content.