The holidays are about giving—and what is sometimes forgotten during the holidays, is giving back to one's community.  During a time of often gluttonous eating, we forget there is a poor allocation of food in the world.  More than 850,000 Canadians a month turn to food banks for help.  This is why Famoso Neapolitan Pizzeria's famous hand-milled Campania Tomato Sauce is back for the holiday season.  For the fifth year in a row, Famoso is selling its authentic Campania Tomato Sauce at all 30 restaurants located in British Columbia, Alberta, Saskatchewan and Ontario, in partnership with Mealshare.  Until December 31, 2017, one meal will be provided to a Canadian youth in need for every jar of Campania sauce purchased, right in the community in which the sauce was sold.
Mealshare's mission is to enable and inspire people to join the fight to end youth hunger.  Funds raised from last year's Campania Tomato Sauce sales provided 16,115 meals to in-need youth across Western Canada and Ontario.  Since Campania Tomato Sauce sales began in 2013, 22,368 jars of sauce have been purchased to support the 17 local communities in which Famoso operates.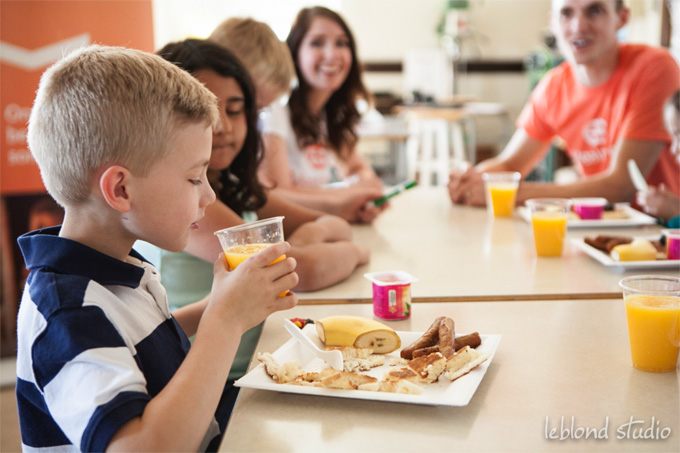 Made from only the finest vine-ripened plum tomatoes, picked from the rich soils of Mount Vesuvius in Naples, Famoso's Campania Tomato Sauce is hand-milled and jarred to capture authentic Neapolitan flavour.  Available only once a year during the holiday season, Campania Tomato Sauce retails for $8 per 500mL jar.
Using Famoso's Campania Tomato Sauce, I made a Mussels Cioppino by following Famosos's recipe for it.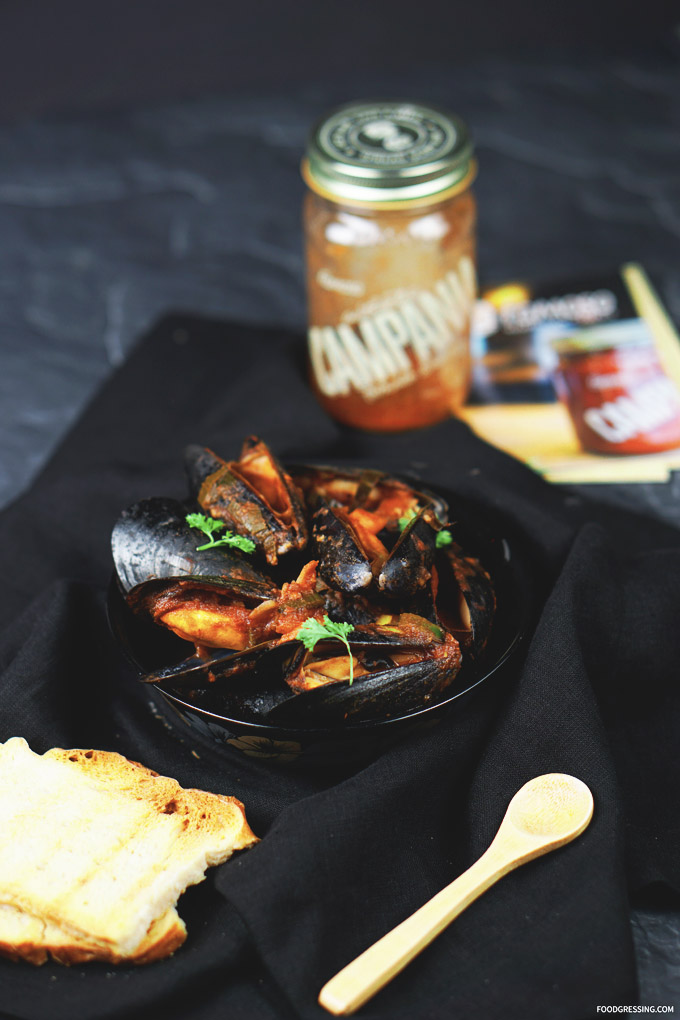 Mussels Cioppino (created by Famoso Neopolitan Pizzeria)
Ingredients
1 jar Famoso Authentic Campania Tomato Sauce
2 lbs fresh mussels
1/2 medium white onion, diced
1/2 cup diced leeks
1⁄4 cup diced carrots
1⁄4 cup diced red peppers
1/4 tsp chili flakes
3 cloves garlic, thinly sliced
1/2 cup red wine
3 tbsp extra virgin olive oil
Directions
Clean and beard the mussels. Place olive oil and garlic in a sauce pan on medium heat, slightly colour the garlic, add the chili flakes and onions. Continue to cook for 3 minutes, then add leeks, carrots, and peppers. Cook for another 2 minutes.
Add the mussels, stir, then add red wine and the jar of tomatoes. Cover with a lid and cook until mussels are opened, about 4–5 minutes.
Place mussels into large serving bowl with the sauce, family style. Serve with fresh, sliced baguette to dip into the sauce.