At Nk'Mip Cellars, harvest season has arrived, and with it come incredible experiences for guests looking to experience the rich history of Syilx People's culture while visiting North America's first Indigenous-owned winery.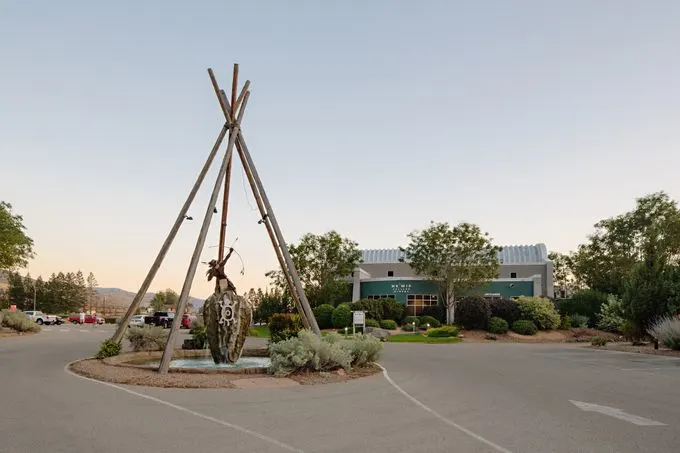 Fueled by the team's passion for winemaking and deep connection to the land, visitors can indulge in distinct culinary experiences, tastings and tours while learning about how the first people of the Okanagan's agricultural practices and traditions continue to influence Nk'Mip's wine-making and culinary offerings.
This fall, the winery has curated a culinary journey that exemplifies the history and traditions of the Syilx People.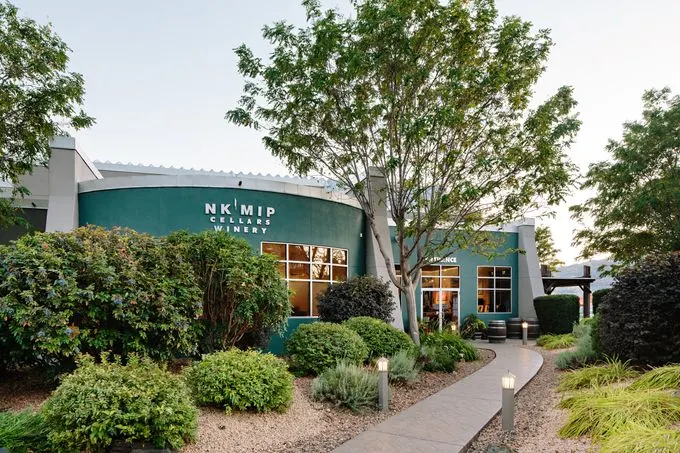 The Four Food Chiefs Experience draws from the story that is part of Okanagan culture, celebrating the anointing of the Four Food Chiefs – Black Bear, Saskatoon Berry, Bitterroot and King Salmon – who came together to determine how to feed the very first people, each chief representing a different aspect of the collaborative problem-solving approach honoured by the Syilx Okanagan community.
For generations, the Syilx Okanagan travelled widely each fall to fish, gather and hunt before returning to their communities to prepare for the winter season.
Nk'Mip's harvest season traditions echo these practices. Vineyard tours offer visitors the opportunity to learn about this practice, the life cycle of the vines and the ways Nk'Mip integrates and respects the surrounding wildlife ecosystems into their land followed by wine education and tastings of the premium wines.
In addition to culinary and wine-based adventures, guests are invited to NK'Mip's Desert Cultural Centre to learn about the Syilx Peoples while walking through a wild sage desert, Ponderosa Pine forest, rugged hills and shady creek habitats.
A trip to the BC wine country is incomplete without the most authentic visitor experience available in the Okanagan Valley.
Nk'Mip Cellars invites all local wine lovers and culturally curious tourists to enjoy the seasonal activities at the estate this fall. See here for the complete list of offerings.