It's that time of year…the holidays are here and what better way to stay caffeinated than the new espresso bubble tea from Chatime!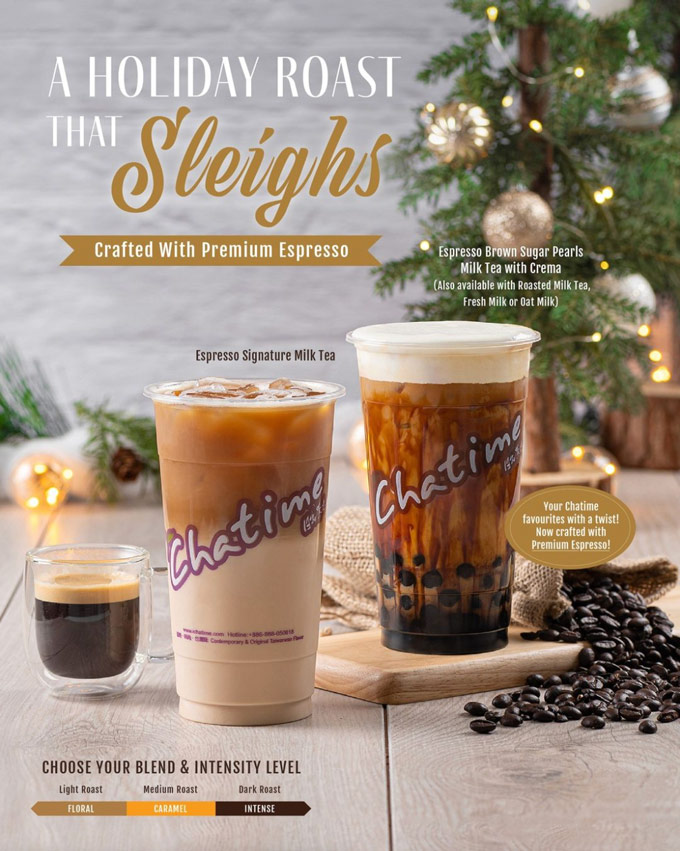 Introducing Chatime's new Espresso Brown Sugar Pearl Milk Tea and Espresso Signature Milk Tea available now for a limited time.
Each drink is crafted with a shot of premium espresso for that extra pick me up to get you through the busy holiday season.
Chatime is one of the largest and fastest growing bubble tea brands in the world, offering innovative tea beverages with over 1000 locations worldwide in over 30+ countries.
All drinks can be enjoyed traditionally (lactose-free), with fresh milk or oat milk as a dairy-free alternative as well as organic honey in place of traditional sweeteners.