This month, Earth's Own has introduced its very own lineup of plant-based dips and spreads.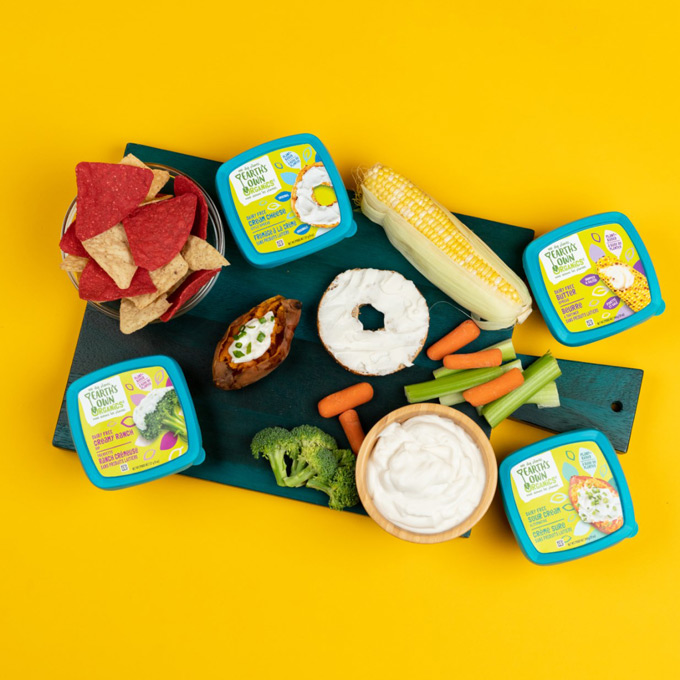 With this new collection, they've created plant-based versions of everyone's favourite kitchen staples, making it easier, and more delicious than ever, to make the switch to a plant-based diet.
The lineup includes a smooth and spreadable plant-based butter, a flavourful dairy-free cream cheese style spread, velvety dairy-free sour cream and a creamy plant-based ranch dip – all of which are more environmentally sustainable than their dairy-based counterparts and perfect for everything from bagels to baking!
Earth's Own Dairy Free Cream Cheese Style Spread
All the deliciousness, none of the dairy – your bagels will thank you!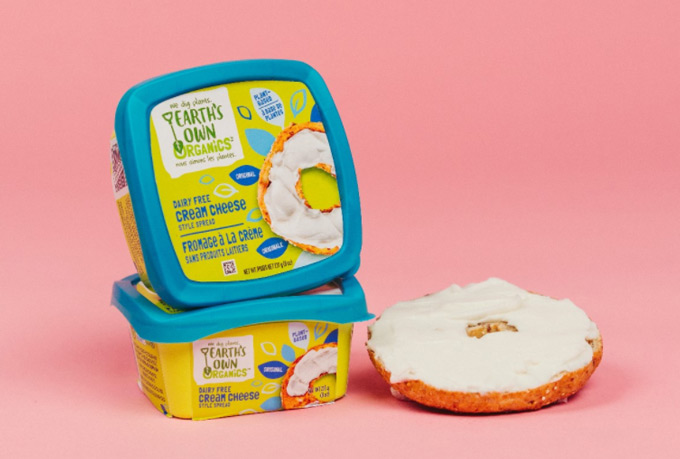 Earth's Own Dairy Free Butter Spread
Delicious with bread or smeared on corn on the cob. This new plant-based bestie is also perfect for baking.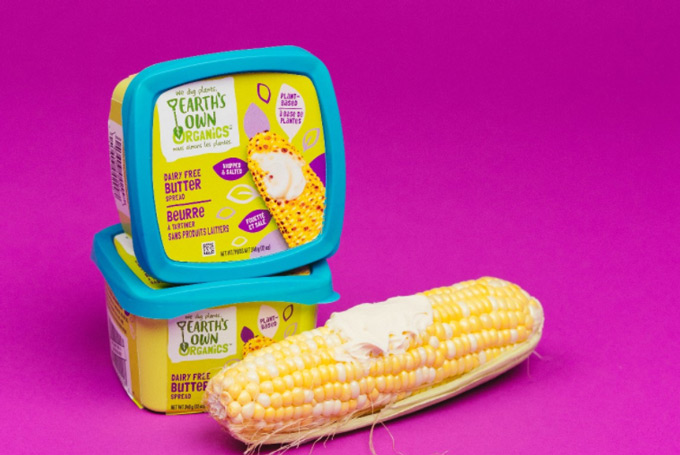 Earth's Own Dairy Free Sour Cream Alternative
A velvety and smooth partner for baked potatoes or yams, as a base for plant- based dip, or sidekick to a fresh veggie quesadilla. It's plant-tastic!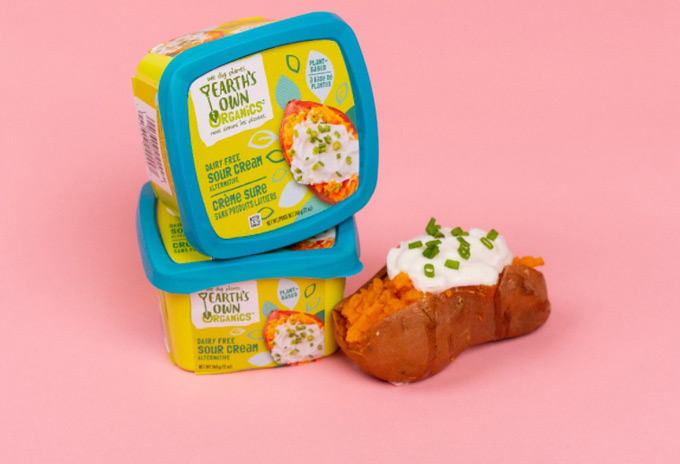 Earth's Own Dairy Free Creamy Ranch Dip
Pairs perfectly with cauliflower buffalo wings – this is your new veggie tray go-to. It's the real deal without the dairy.