During my trip to Los Angeles last week, I revisited Hollywood Boulevard and took a stroll along Hollywood Walk of Fame. Just outside Hollywood and Highland Center at 6803 Hollywood Boulevard was Donald's Trump Hollywood Walk of Fame star which he received in 2007 for his reality TV series, NBC's The Apprentice. The star has been noted to have received negative attention since Trump's presidential campaign in 2016. As I passed by the star, I witnessed first hand the negative attention the star received as a man aggressively scuffed his shoes against the star. Here's a photo of it as the man stood to analyze the amount of damage he did. Trump's star certainly looked like the most damaged star along Hollywood Boulevard.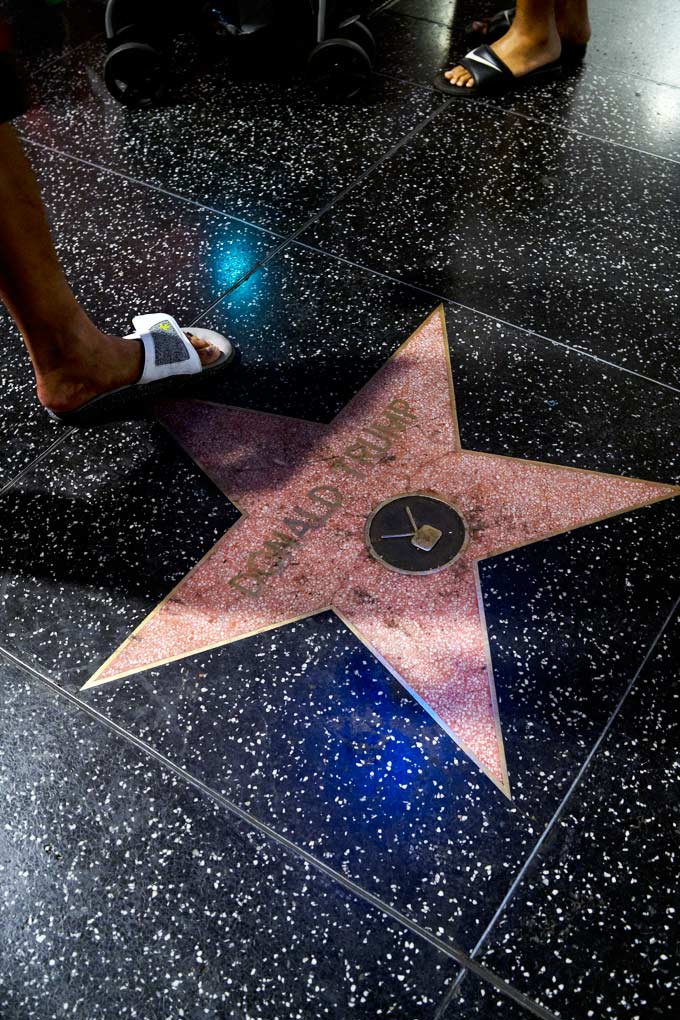 I'm putting up this post as I find it interesting (though not surprising) that a few days after I took this photo someone had taken a pickax and smashed Trump's Walk of Fame star. Check out this video from TMZ which shows the man going to town on it. According to TMZ, no one tried to stop the man (who would approach a man swinging a pickax?) and the man later surrendered.
Some have reported this to be "copycat" attack because the star was previously damaged by a man with a sledgehammer in 2016. It was interesting to have seen Trump's star intact for a brief moment during my trip.
BREAKING! President Trumps star on the Hollywood Walk of Fame was just destroyed. We're following up on #2NEWSAM. pic.twitter.com/qiad6yIMCn

— Ron Bird (@KUTVRon) July 25, 2018