This past week, I had the unique opportunity to dine at 100 feet off the ground through the Dinner in the Sky experience.  Dinner in the Sky has been around since 2006 and operates in more than 40 countries worldwide.   In Vancouver, 22 guests are lifted into the air by a 200-foot crane to enjoy brunch, lunch, Happy Hour or dinner prepared by "Sky Chefs" with breathtaking mountain, ocean and city views as the backdrop.   Joining me for Dinner in the Sky was David of pickydiners.com.  Here's a look at my experience.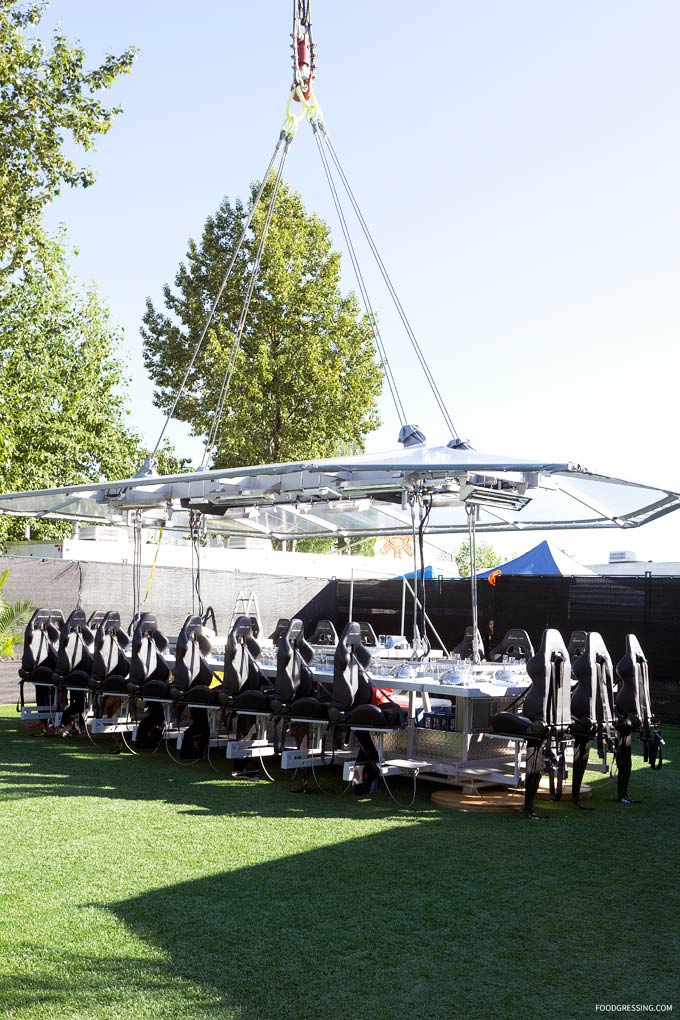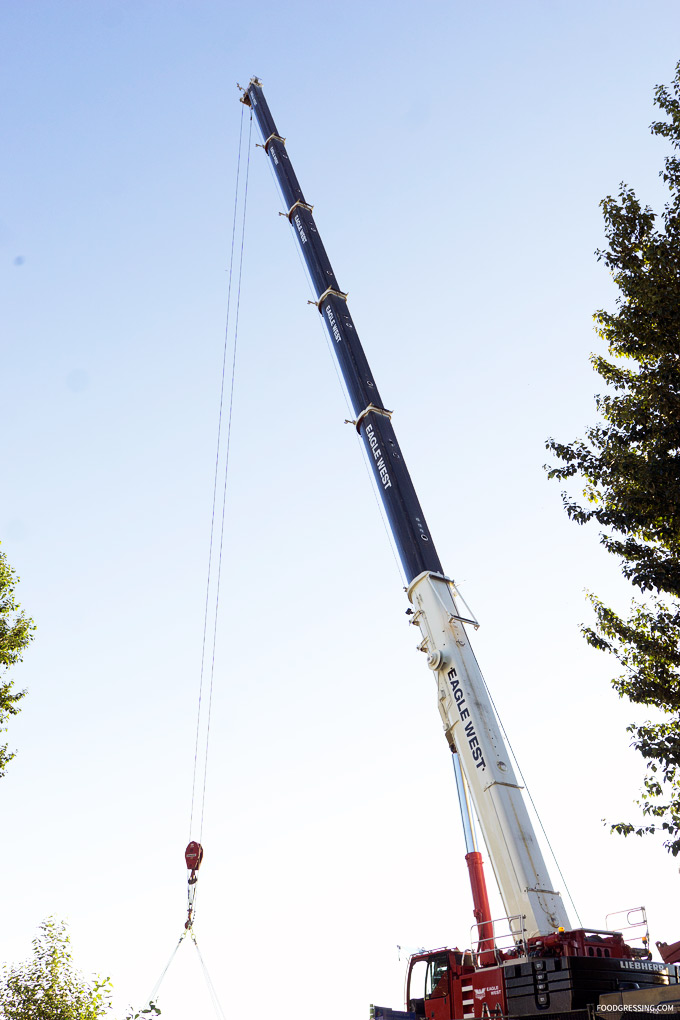 Disclosure:  I was invited to experience Dinner in the Sky as media.  Opinions are my own.
Relax in the Lounge
After checking in at the lounge, attendees relaxed by enjoying passed canapes and beverages (for purchase) before heading up into the sky.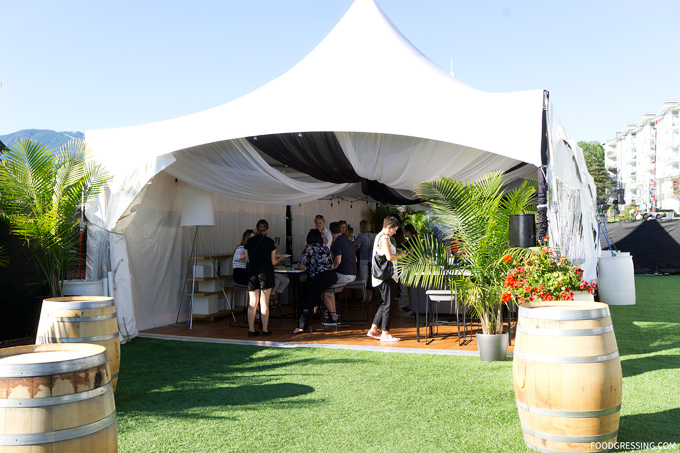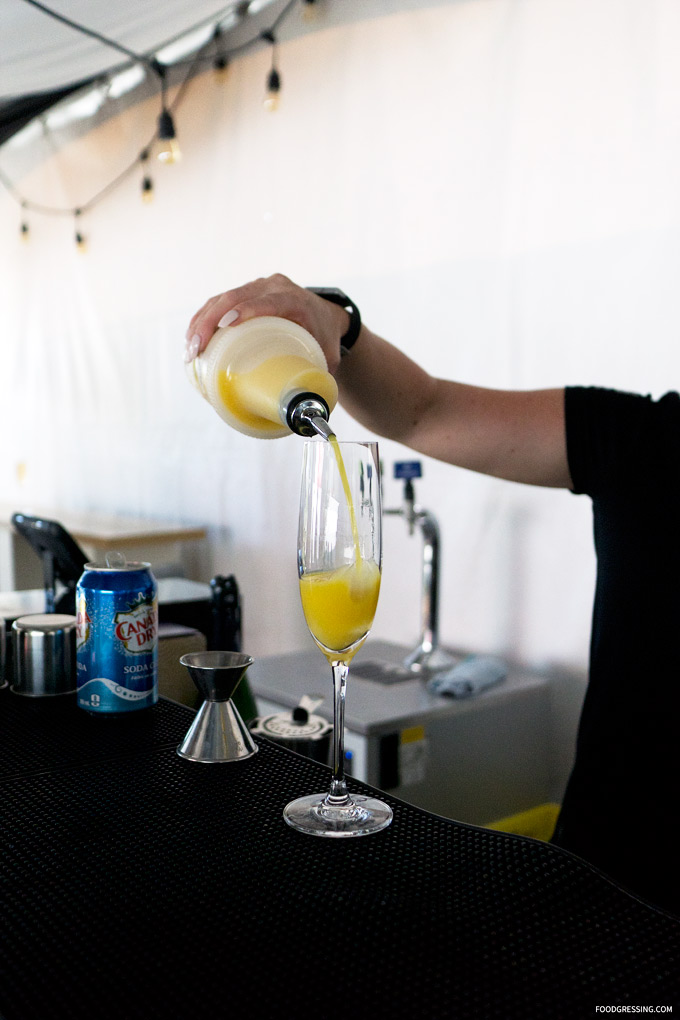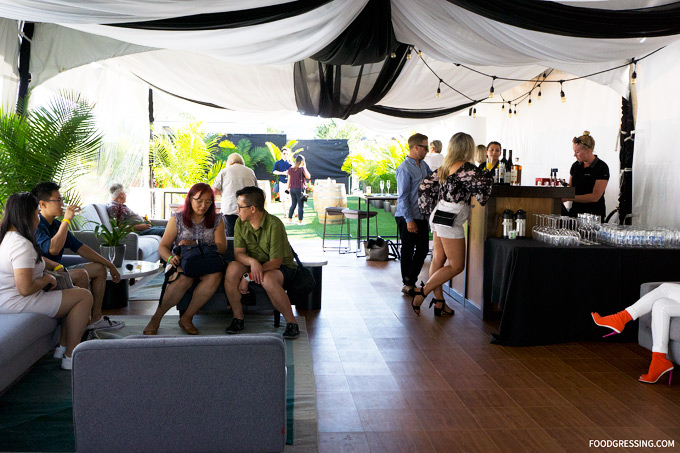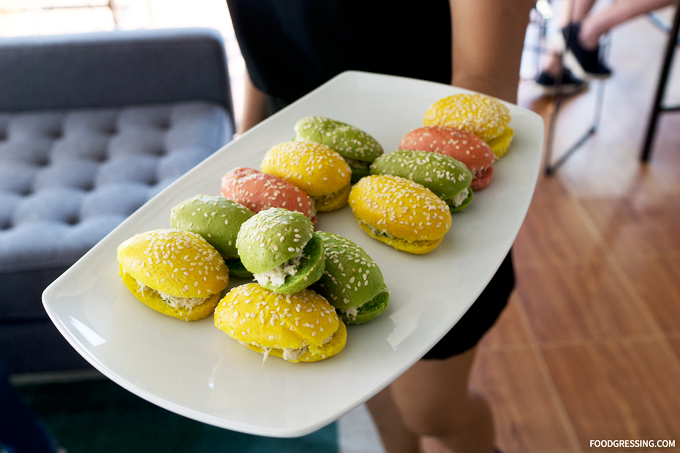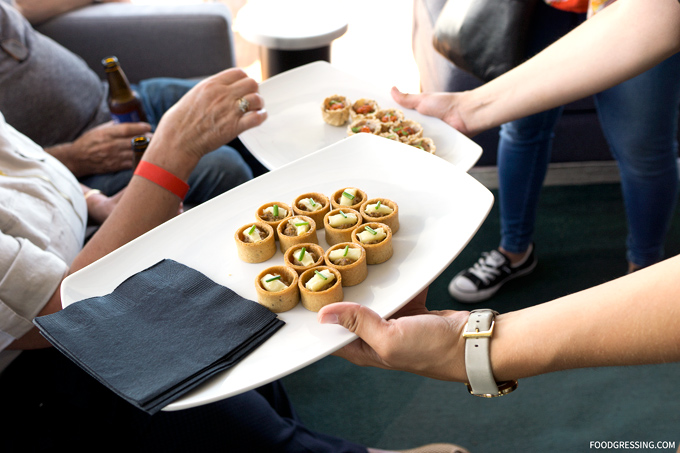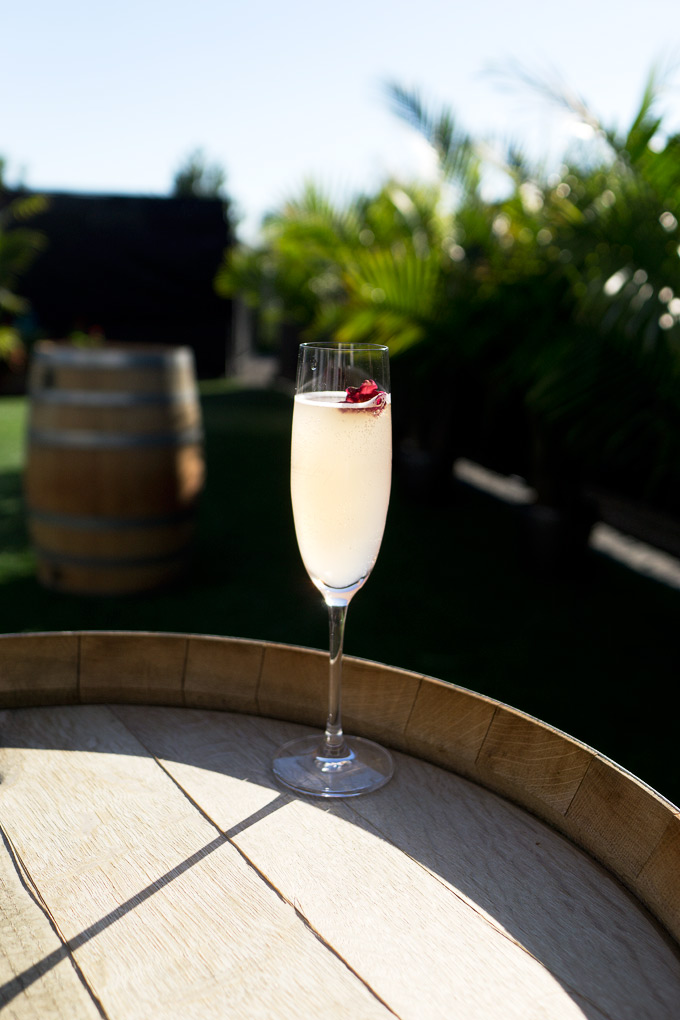 The Lift Off
The boarding process was very well-organized as seating had been pre-assigned and staff escorted guests to their designated seats.  I thought the staff acted with expertise as they secured guests into their chairs.  We did a countdown before liftoff during which my heart was racing with anticipation.  I thought the liftoff was very comfortable and smooth; it almost didn't really feel like you were moving high up into the air.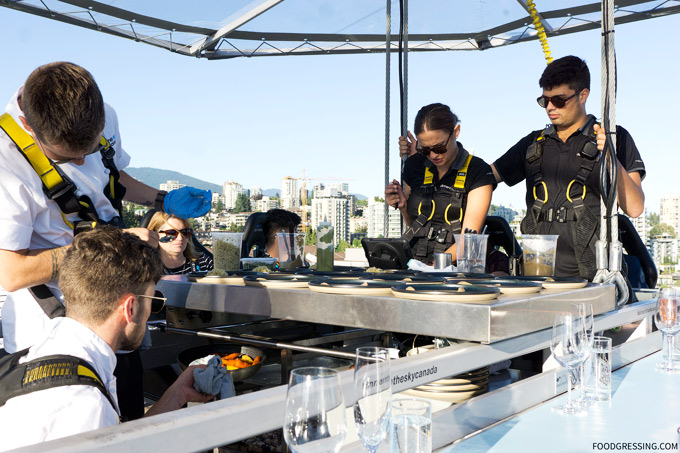 The Views
It was a beautiful evening where the weather was just perfect.  The platform rotates 360 degrees so that guests can enjoy the different views.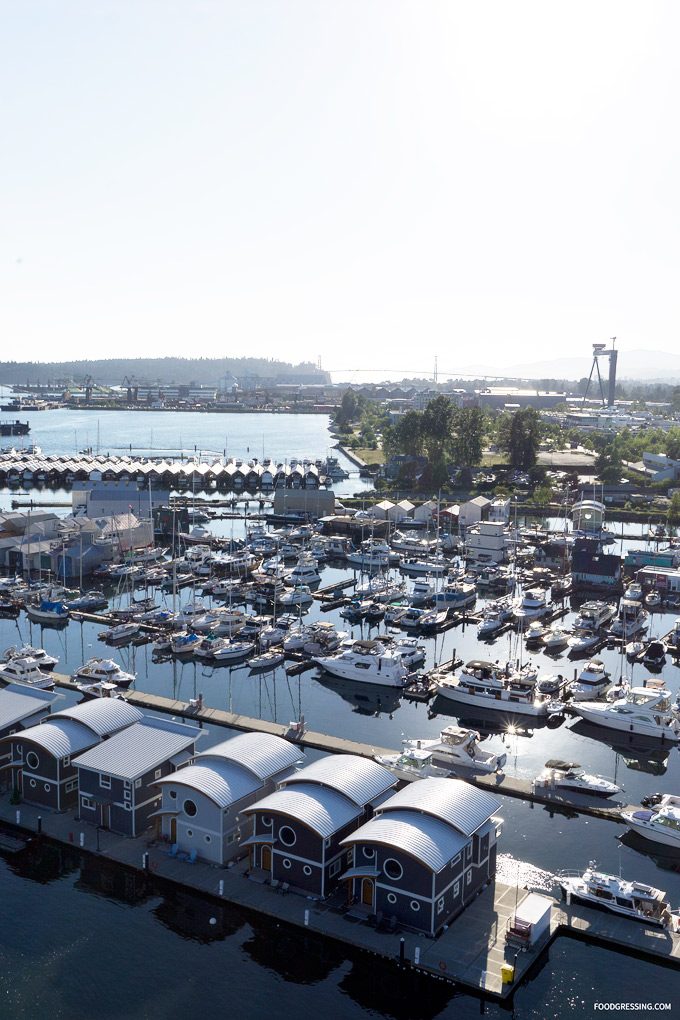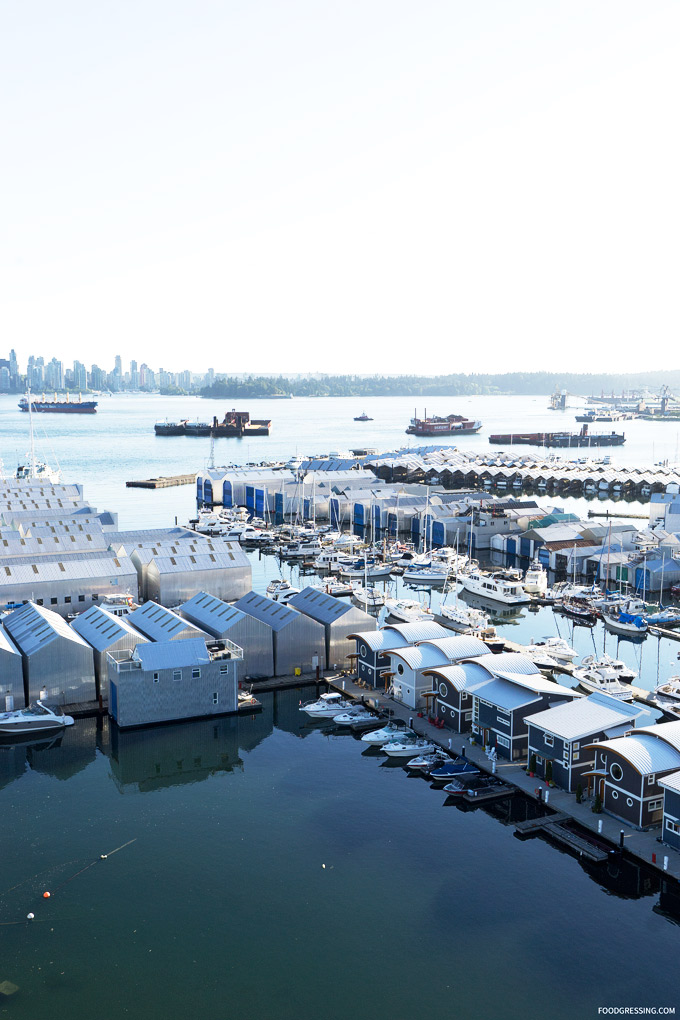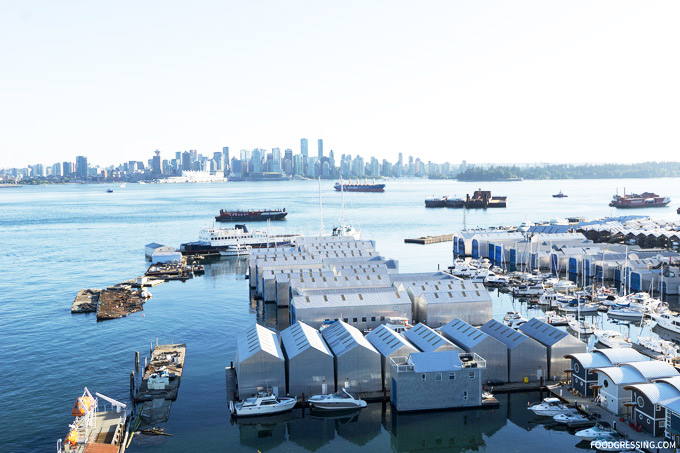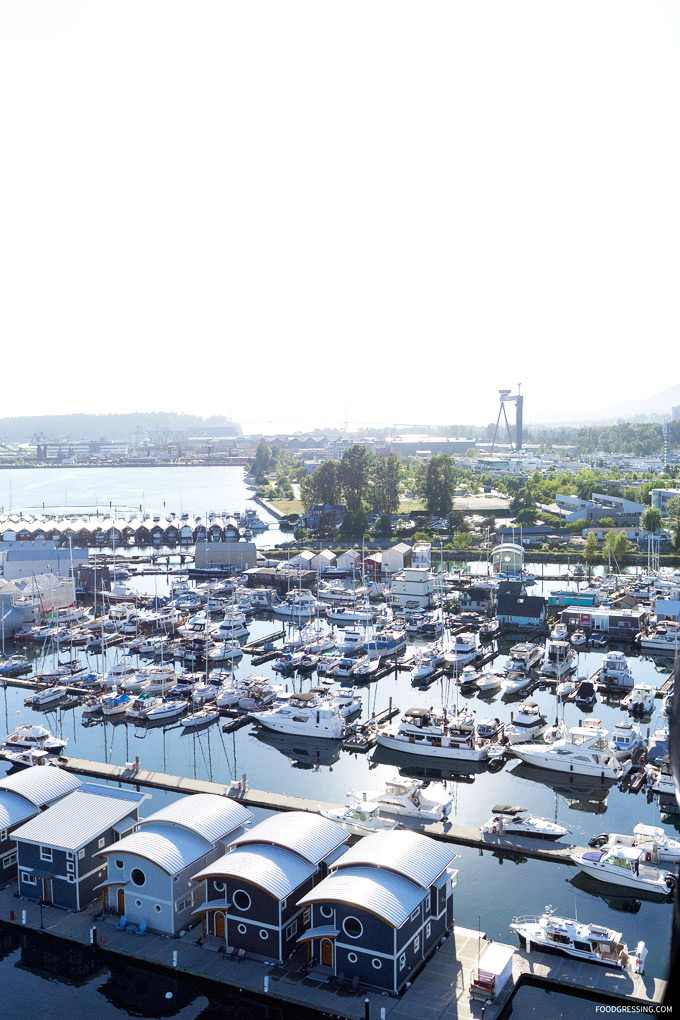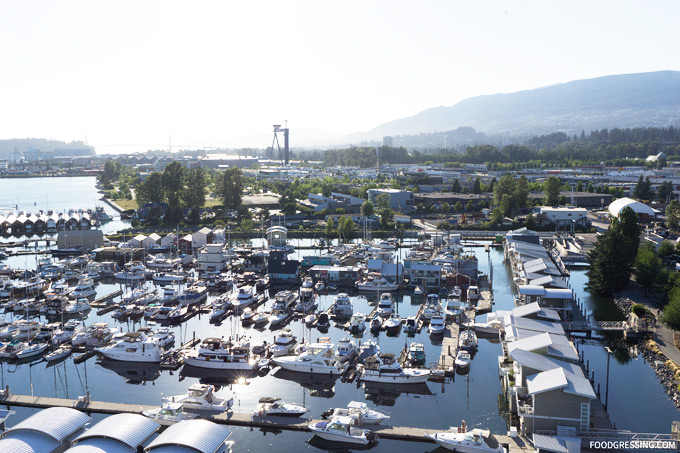 Looking down wasn't the least bit nerve-wracking.  It was fun to see what was going down below.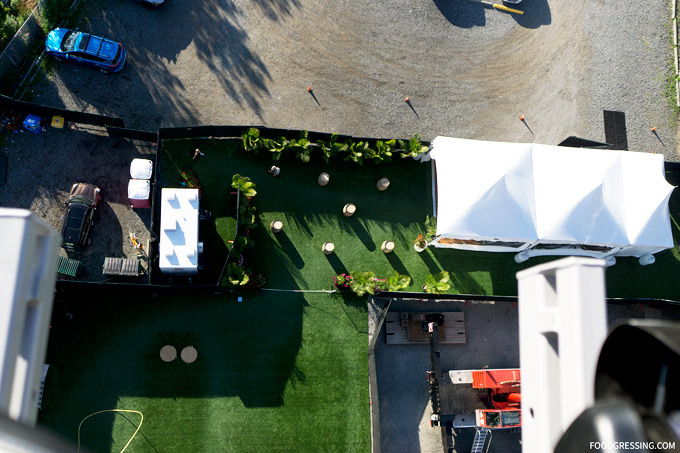 David and I were Insta-storying our experience throughout the evening.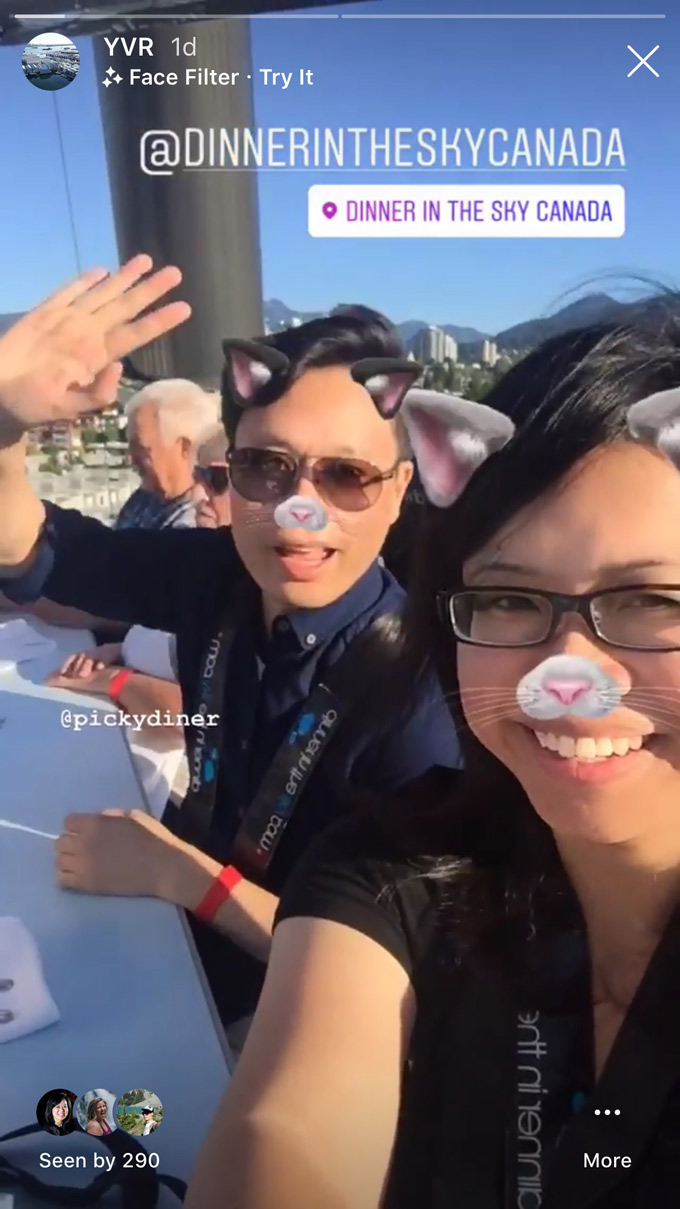 The Dinner
For the first course, we had a tomato salad with buffalo mozzarella, heirloom tomato and basil consommé, sugar beets, and garden lettuces.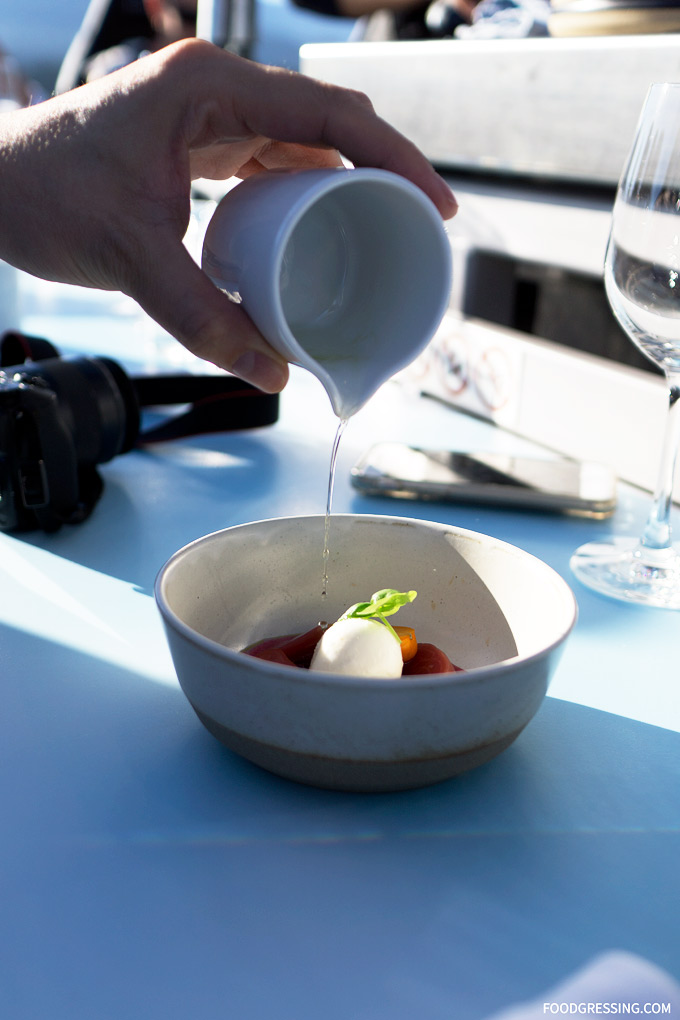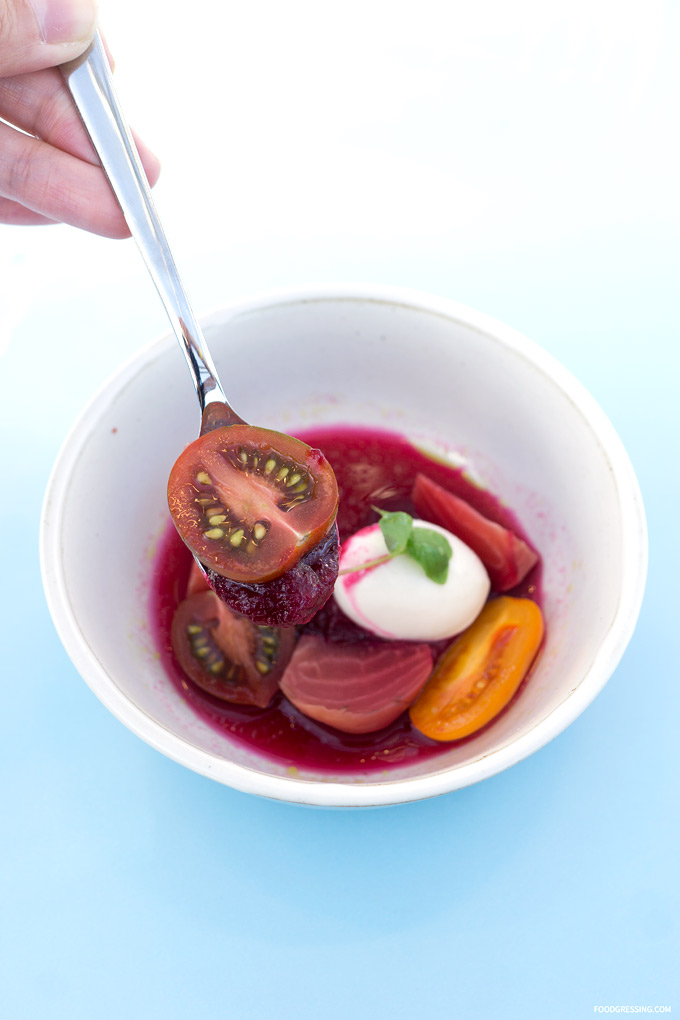 The second course was a seared albacore tuna.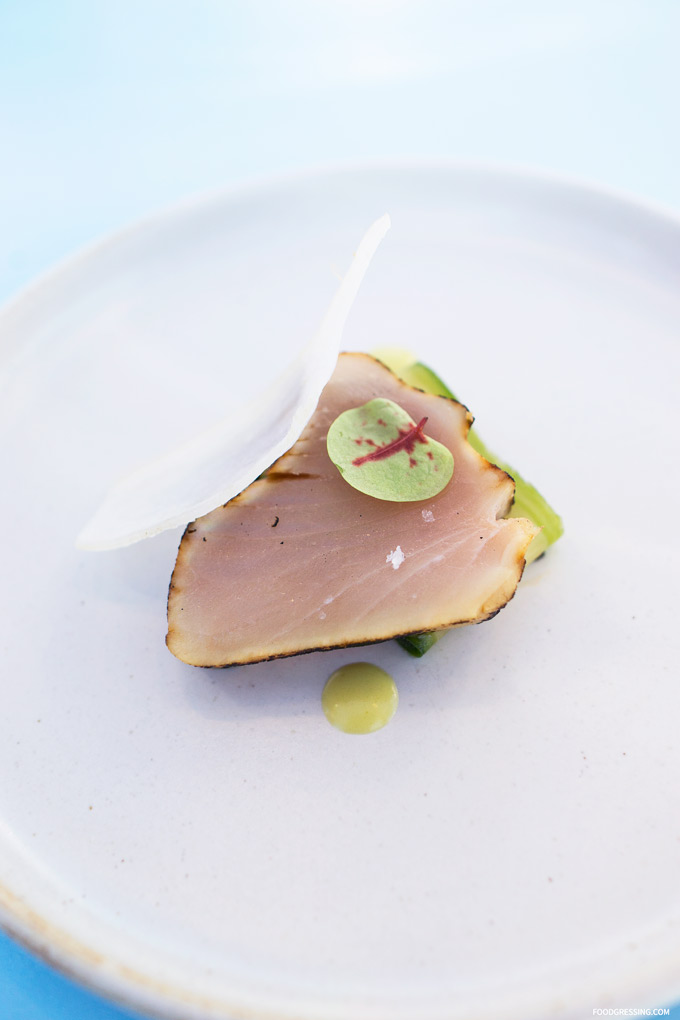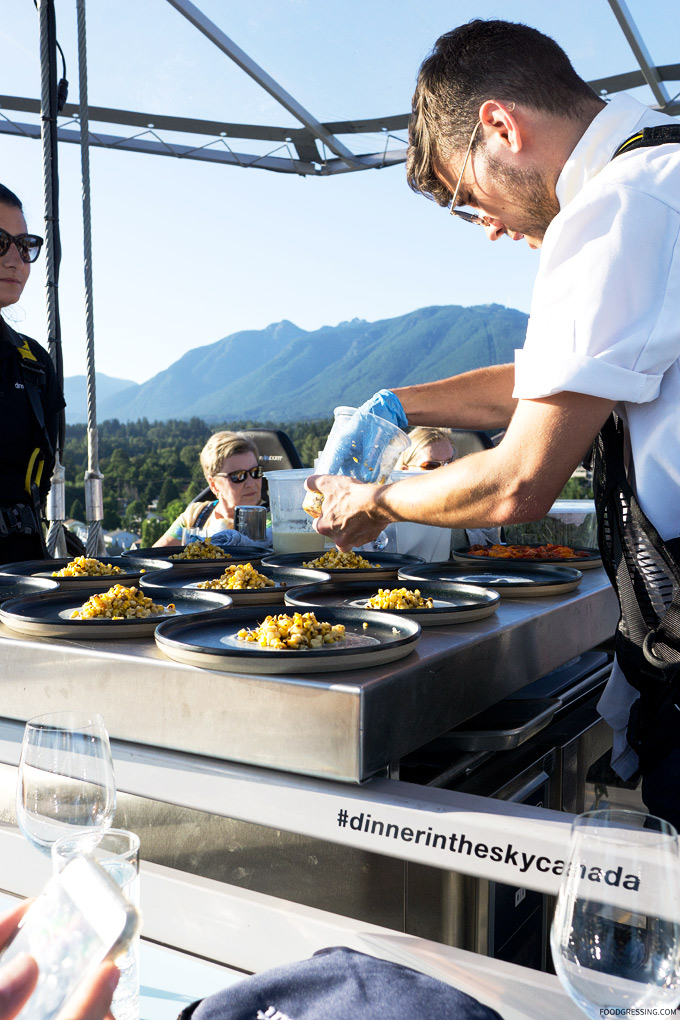 It was particularly fun to be able to watch the Sky Chefs at work during the meal.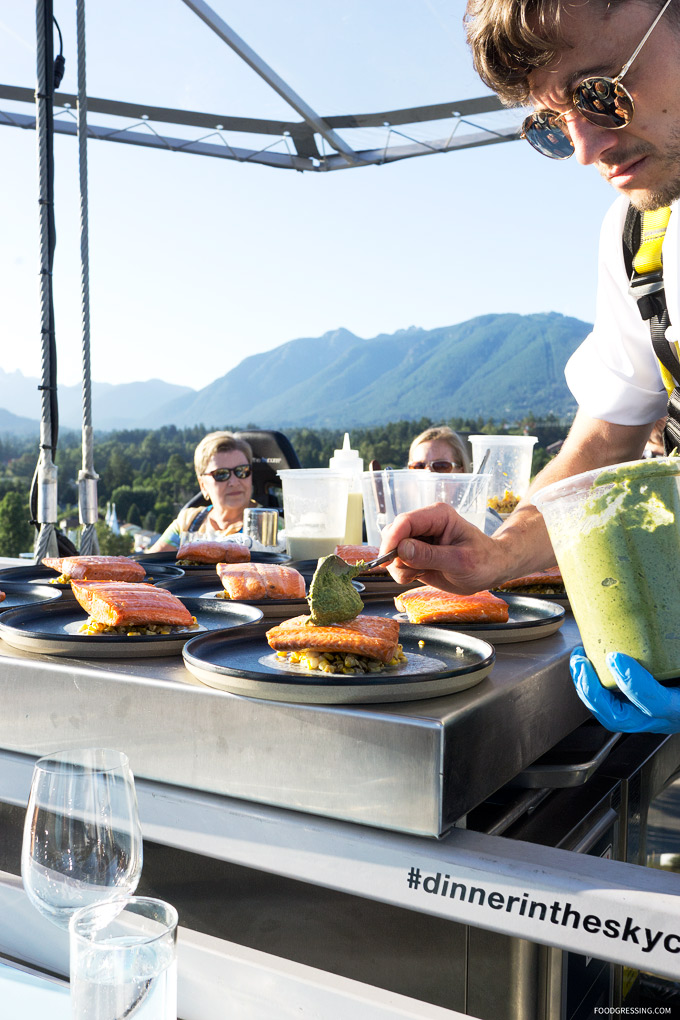 Attendees pre-selected their mains with options of meat, fish or vegan.  I had the wild BC salmon (Oceanwise) with Chilliwack corn, fennel & lemon emulsion, charred green onions, sunflower seeds and sprouts.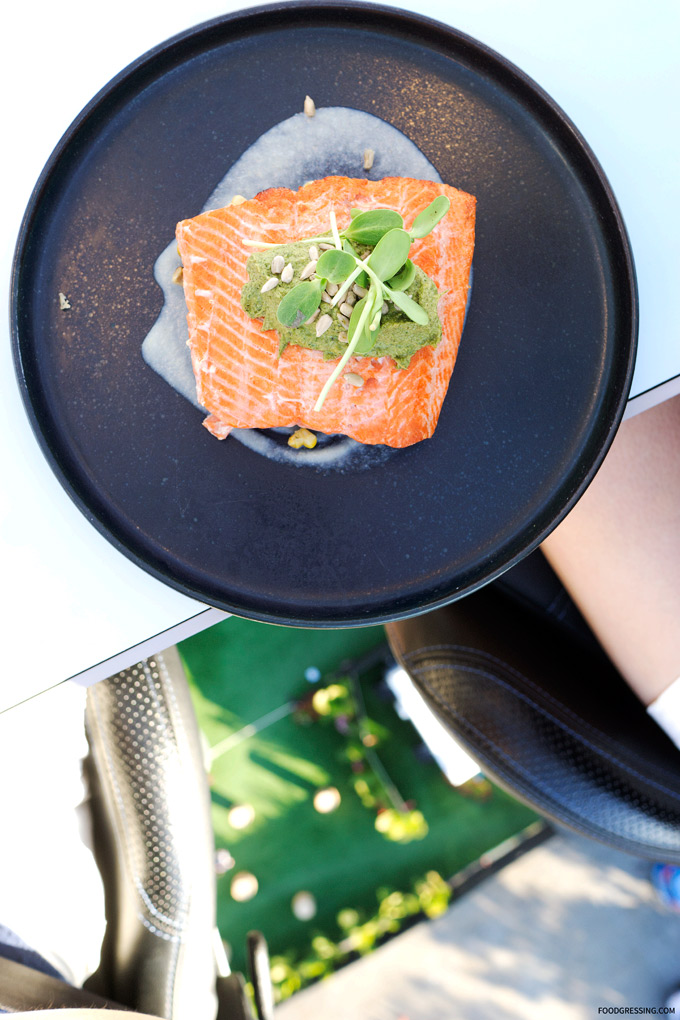 David had the organic Beretta Farms beef strip loin with summer vegetables, cracked wheat, caramelized onion puree, and jus natural.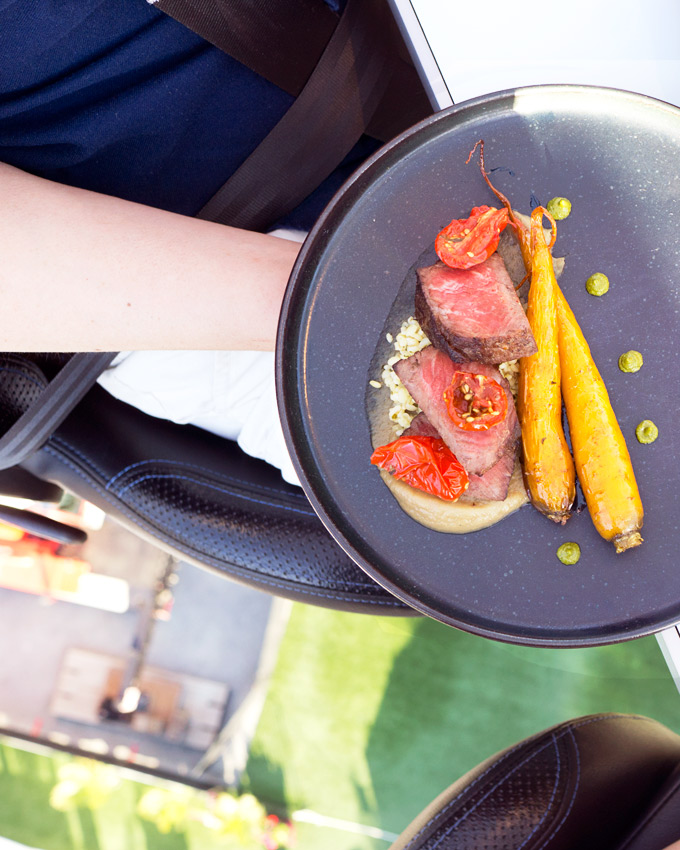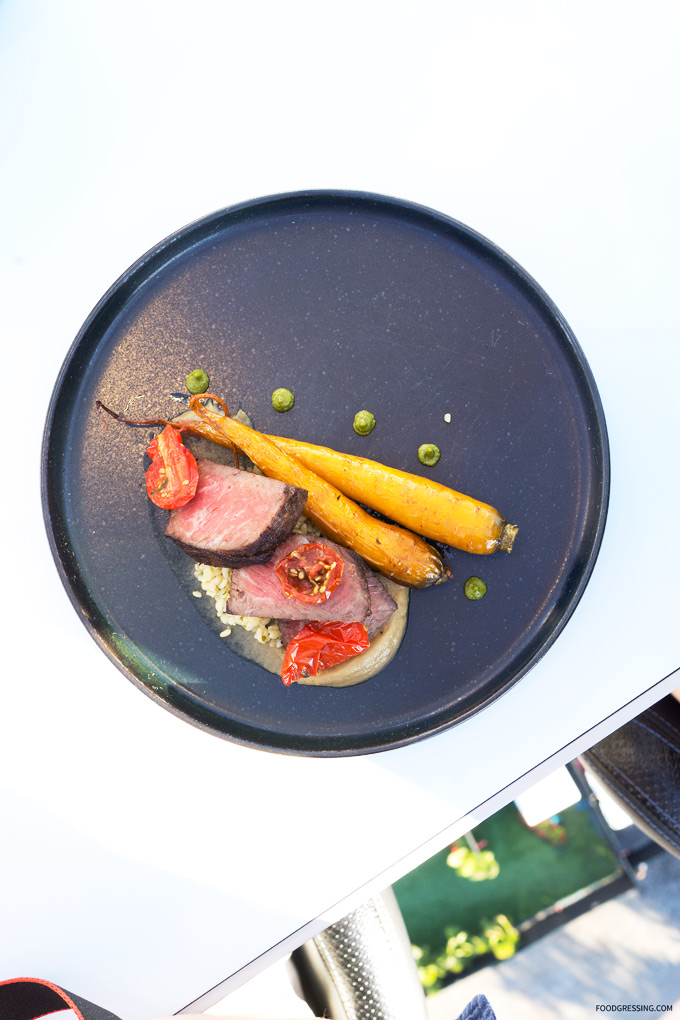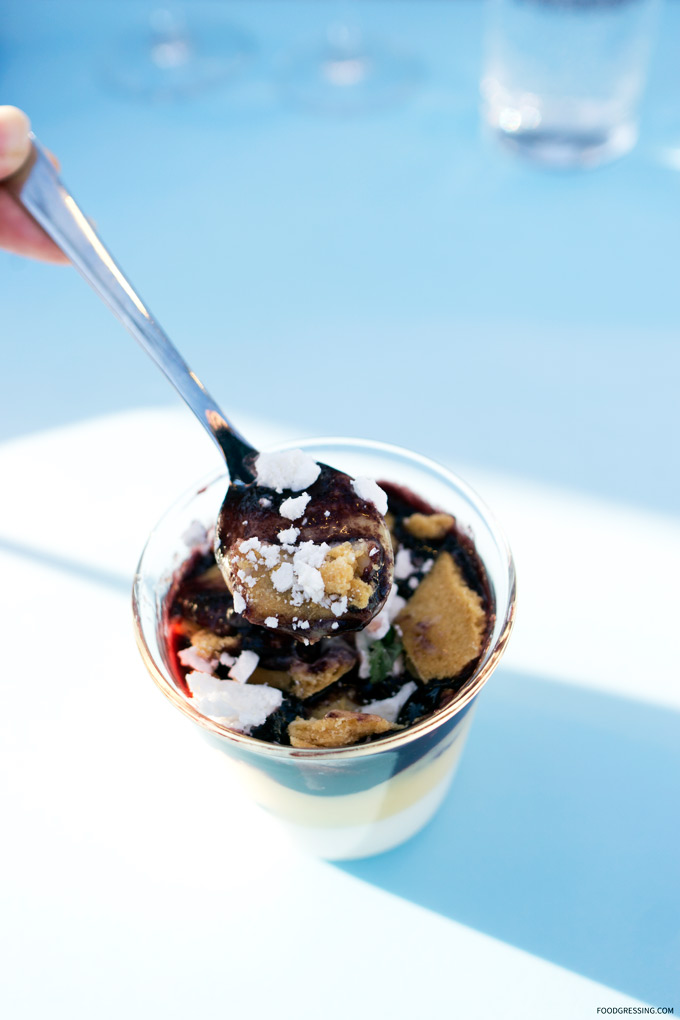 For dessert, we had the BC Blueberry Parfait with broken pavlova, citrus cream, and lime curd.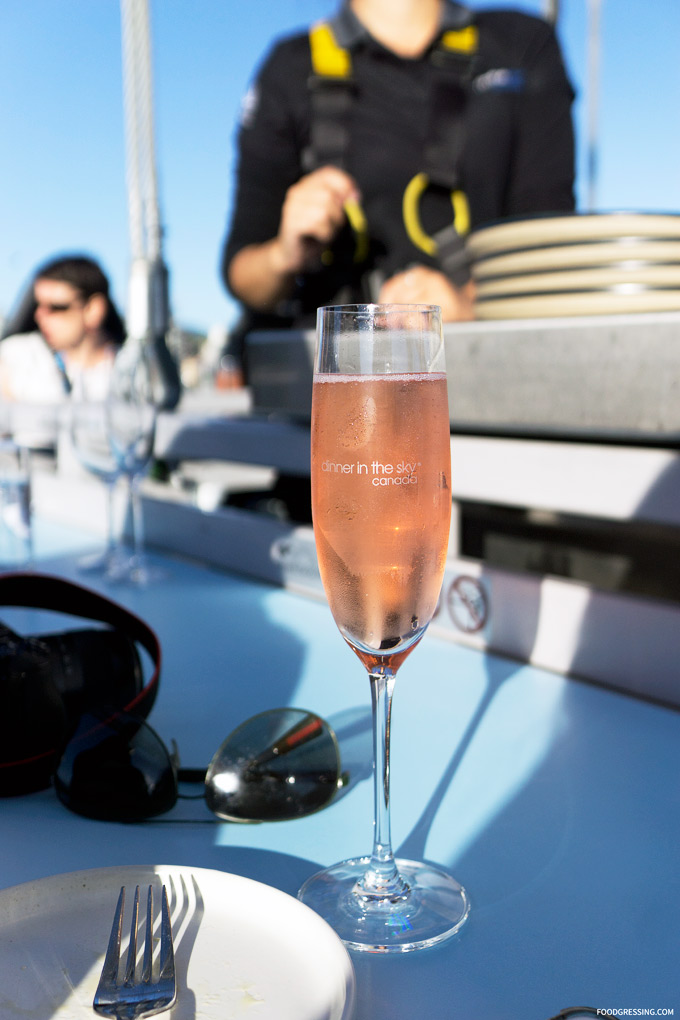 Overall Impression of Dinner in the Sky
David and I had a lovely first-time experience with Dinner in the Sky.  The evening was enhanced by the friendly and courteous staff.  No cell phones or cameras were dropped during my session.
Dinner in the Sky is now on until July 29 in Lower Lonsdale and then in Ambleside, West Vancouver during the month of August.  For more information, visit dinnerintheskycanada.com