Daifuku Mochis are Japanese treats consisting of a small round mochi (glutinous rice cake) stuffed with sweet filling. The most common filling is sweetened red bean paste (called anko in Japanese) but other varieties have included whole pieces of fruit as well. Here are a few places which offer Daifuku Mochi in Vancouver.
---
Asomi Mochi
Asomi Mochi is a local business which offers mochis stemming from a family recipe. They come in different flavours like purple yam, chocolate, regular, cheesecake, matcha or double strawberry. The filling is either red bean or cheesecake (the new option) along with a whole strawberry. Red bean mochis are 1 for $5 or 2 for $9. The cheesecake mochis are 1 for $6 or 2 for $10. You can find Asomi Mochi at the Richmond Night Market or you can order from them online.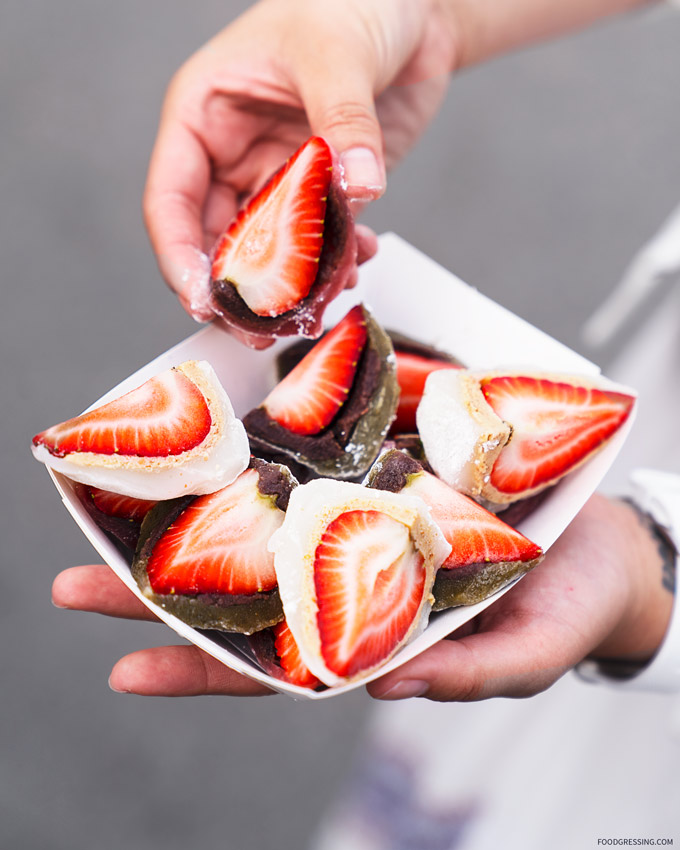 Asomi Mochi
www.instagram.com/asomi.mochi/
---
3 Quarters Full
3 Quarters Full Cafe is a Taiwanese cafe located inside Denman Mall in the West End neighbourhood. They offer regular mochis stuffed with red bean paste and a whole strawberry as well as taro. They do not use preservatives in their mochis.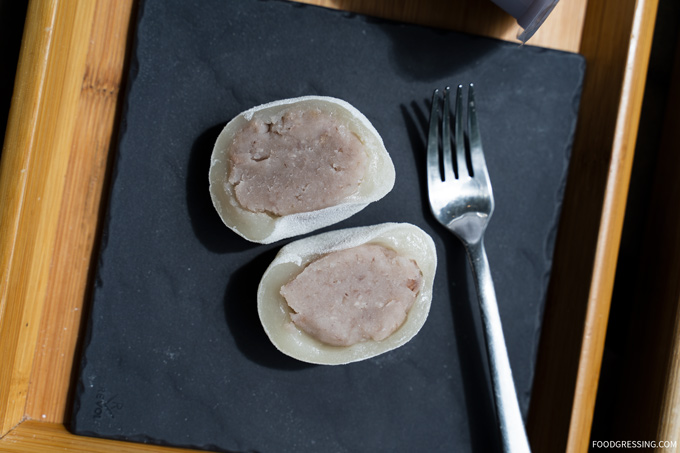 3 Quarters Full Cafe
1789 Comox St, Vancouver, BC
www.facebook.com/3quartersfullcafe/
---
Cake'Ya
This Japanese bakery in Port Moody has been known to offer Daifuku Mochis were red bean paste with a whole strawberry as well as chestnut filled ones. Customers are encouraged to call ahead to see what they have available.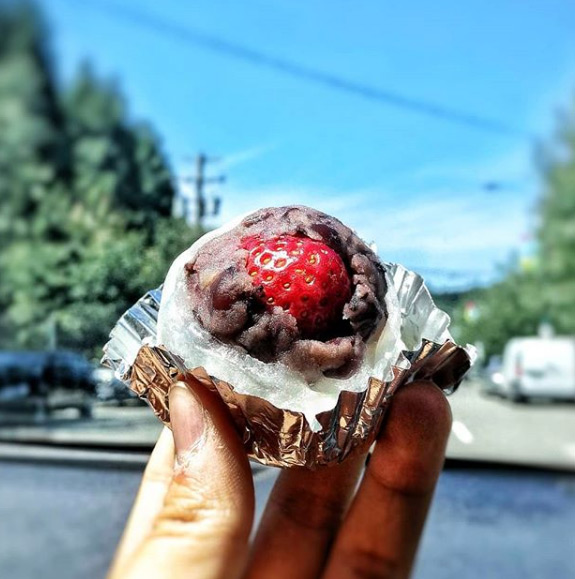 Cake Ya
3256 Saint Johns Street, Port Moody, BC
www.facebook.com/CakeYa/