Crowbar is a casual, intimate Fraserhood restaurant and bar offering flavorful share plates and an inventive cocktail program. The restaurant has been since 2016 and its name is a cheeky nod to the Fraserhood's historically colourful nature, as well as a subtle homage to a Will Bullas painting depicting surprisingly amicable crows drinking at a bar. Yesterday, I had the opportunity to try some of their creative drinks, hearty small plates and learn more about how to saber a champagne.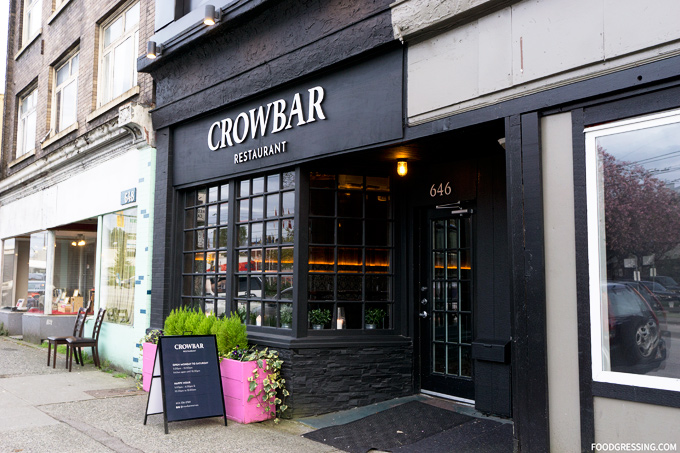 Disclosure: All food and drinks were complimentary. Opinions are my own.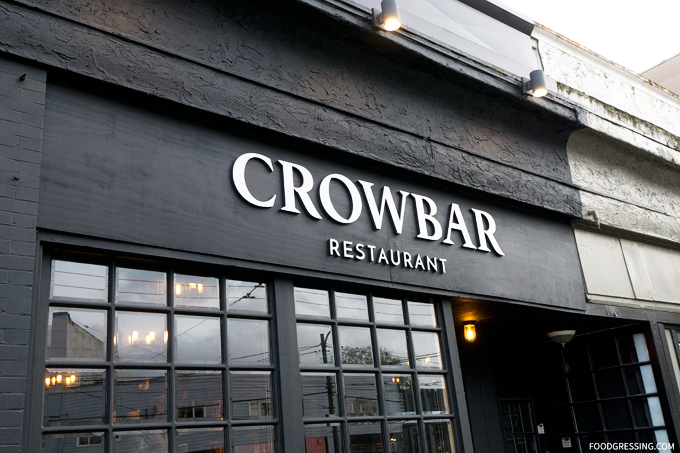 Intimate, Rustic
The interior of Crowbar definitely has an old-school sort of feel. The rustic-inspired design features reclaimed wood fixtures and a faux brick wall.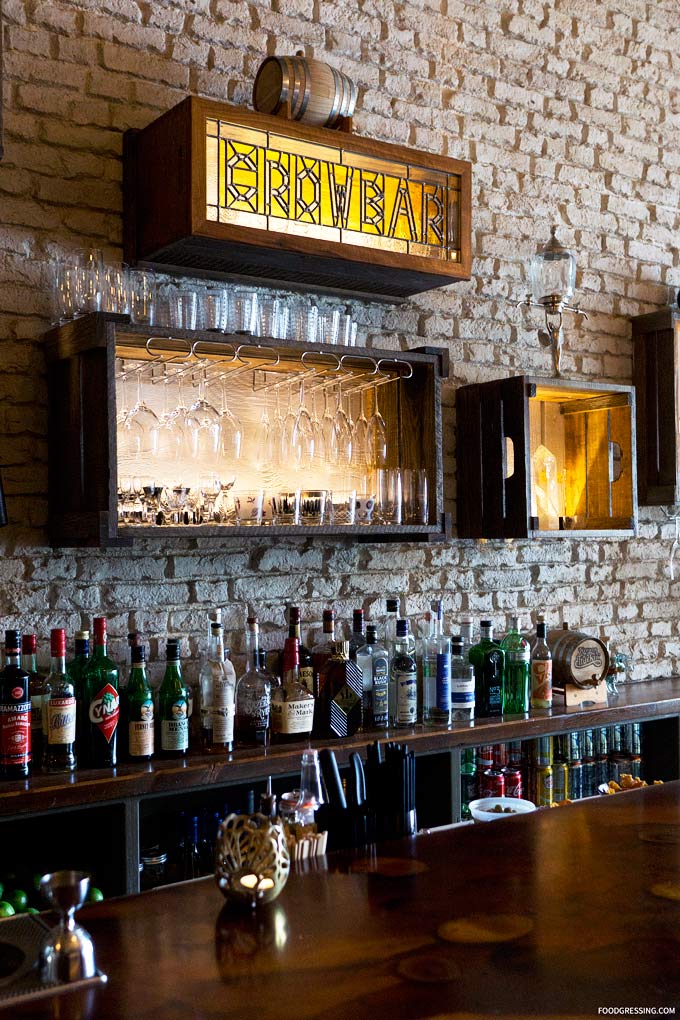 Cocktail Menu
Crowbar's creative cocktail menu features drinks named after film characters from the '90s.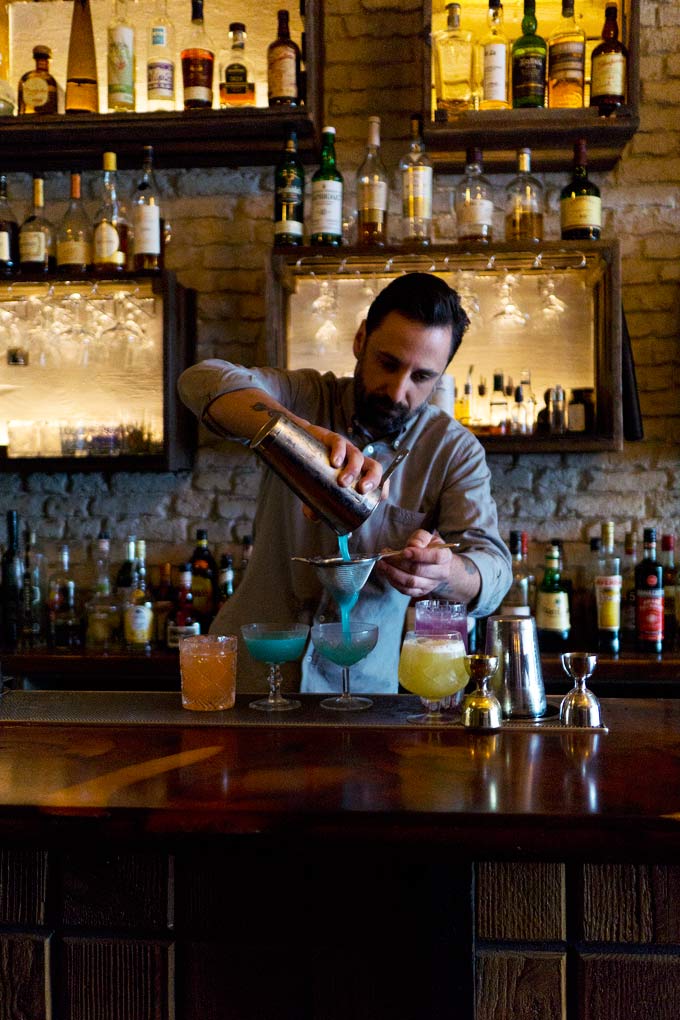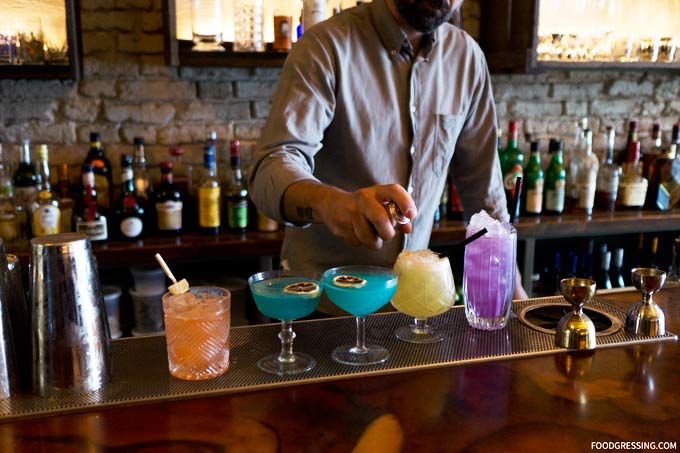 I was excited to see the "Robbie Hart" inspired by The Wedding Singer (one of my all-time favourite movies). It's a vibrant cocktail featuring luksusowa vodka, grapefruit, local honey, butterfly pea flower, lavender bitters, and strawberry.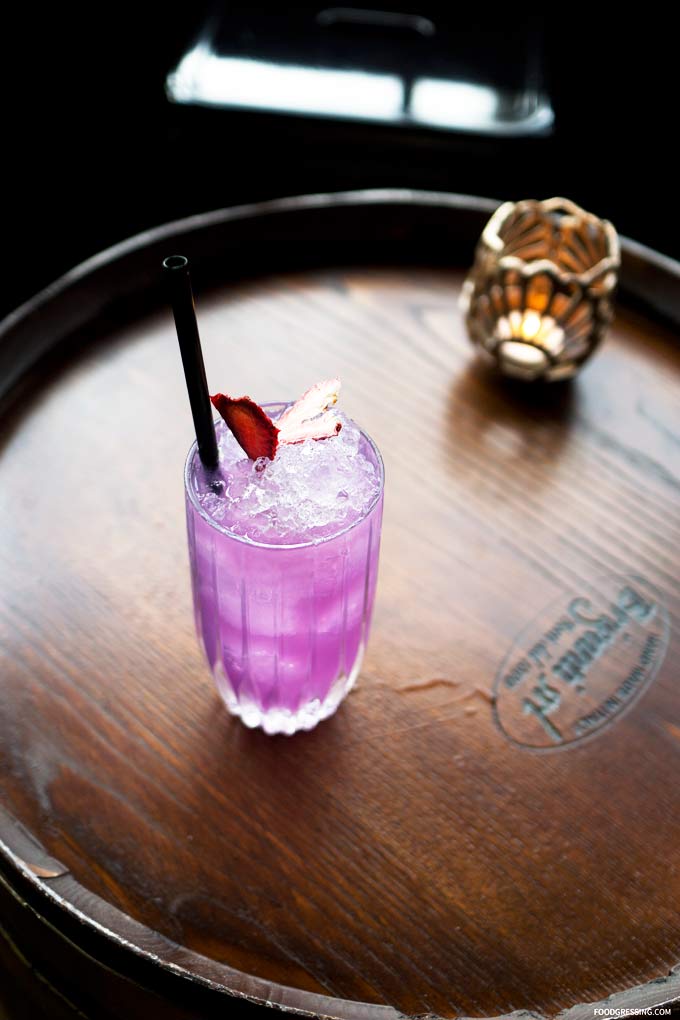 Can you name the movies that inspired these other cocktails available at the Crowbar? There's Mallory Knox, Dottie Hinson, Raoul Duke, Dr. Alan Grant, Walter Sobchek, Camron Poe, and Jules Winnfield.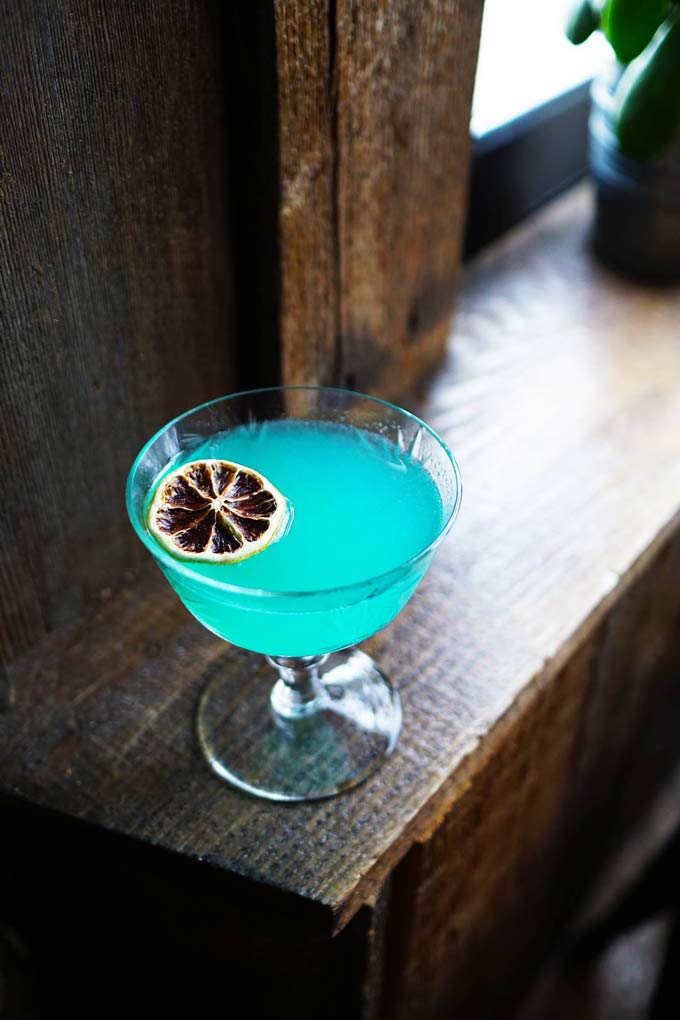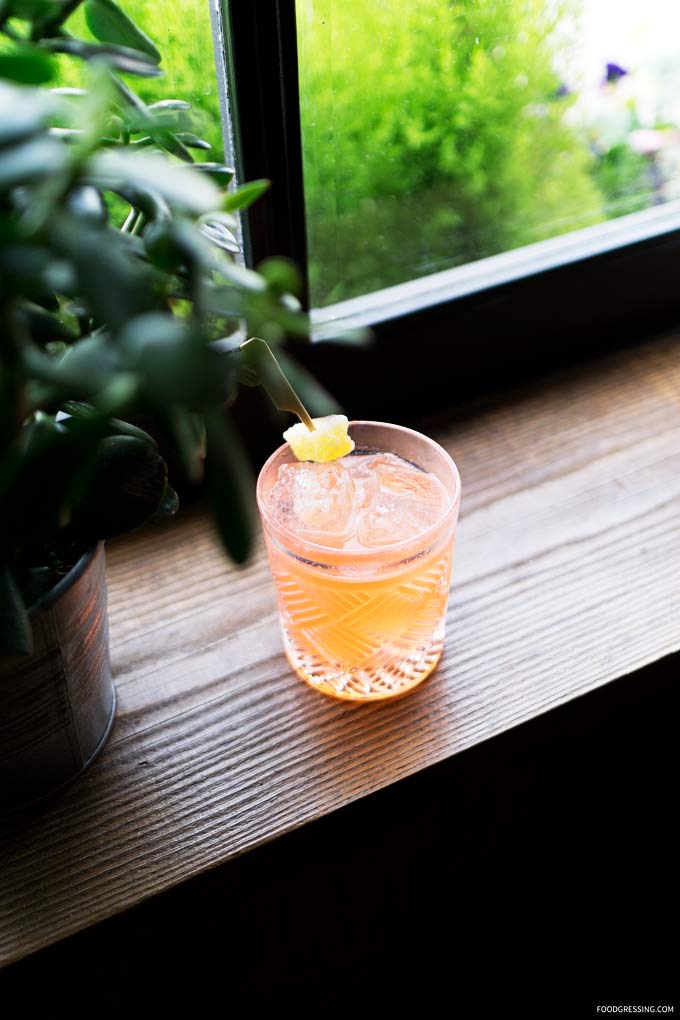 Hearty Menu
The Crowbar has hearty, farm-to-table share plates with Italian and Asian influences. Here are a few plates that we tried at the event.
Organic House Bread
WARNING: The house-made sourdough bread was insanely delicious. I personally had 4 pieces. Served with organic butter & Dominica fiore extra virgin olive oil. A must-try at Crowbar.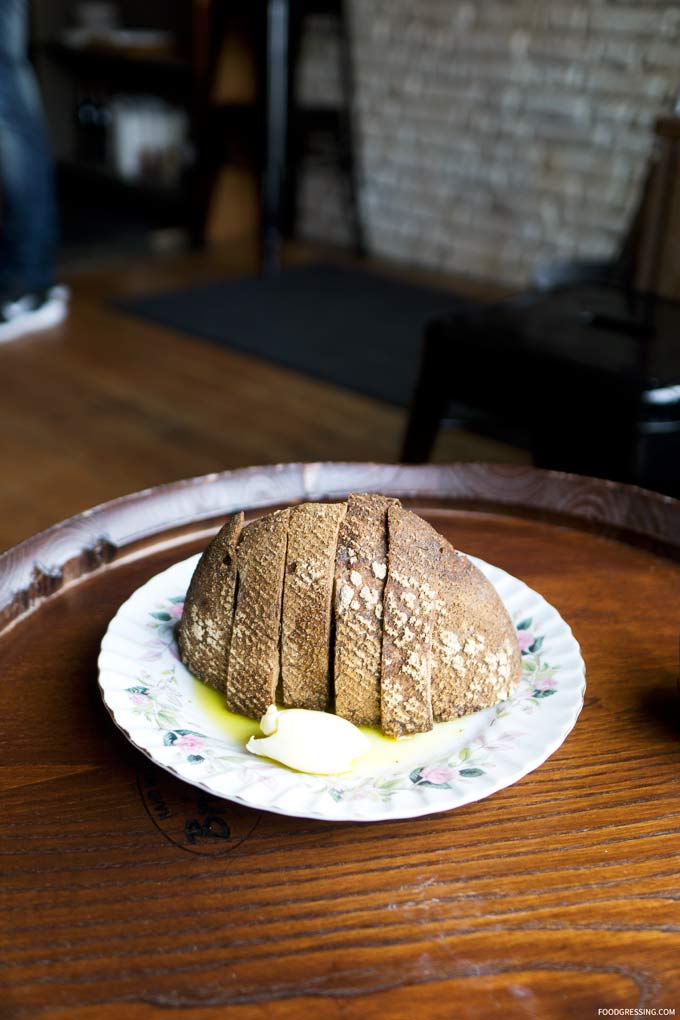 Beef Fat Roast Brussels with smoked tonnato, piave & Cauliflower with walnut crema, parmigiano
Both of these dishes were a great way to indulge in some vegetables. Interesting prepation and rich in flavour.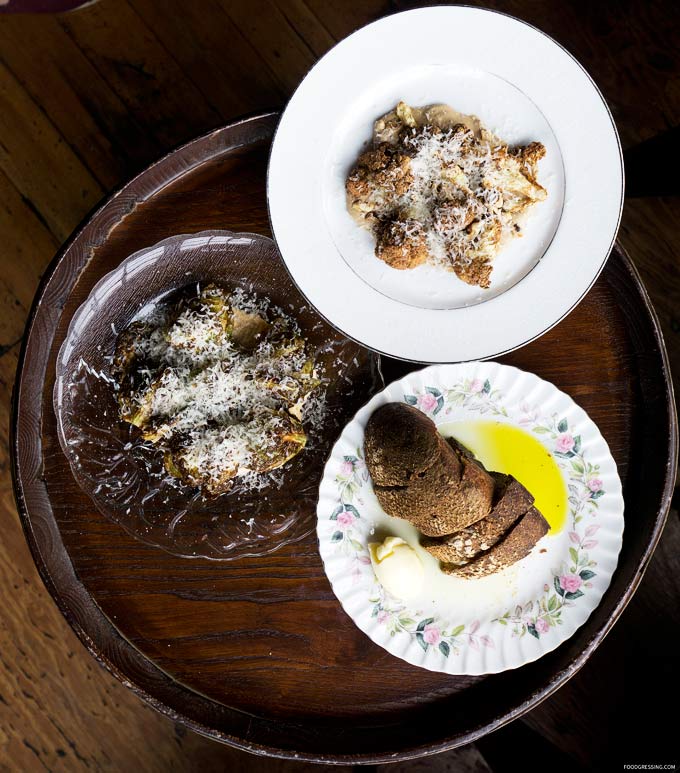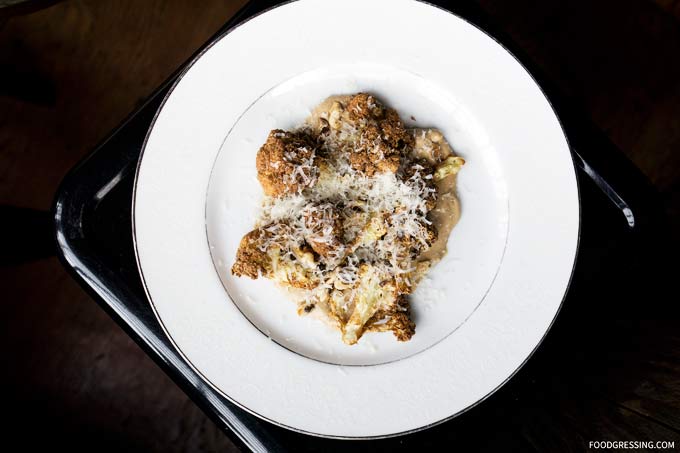 Grilled Wild Halibut
Tender halibut slices with bottarga vinaigrette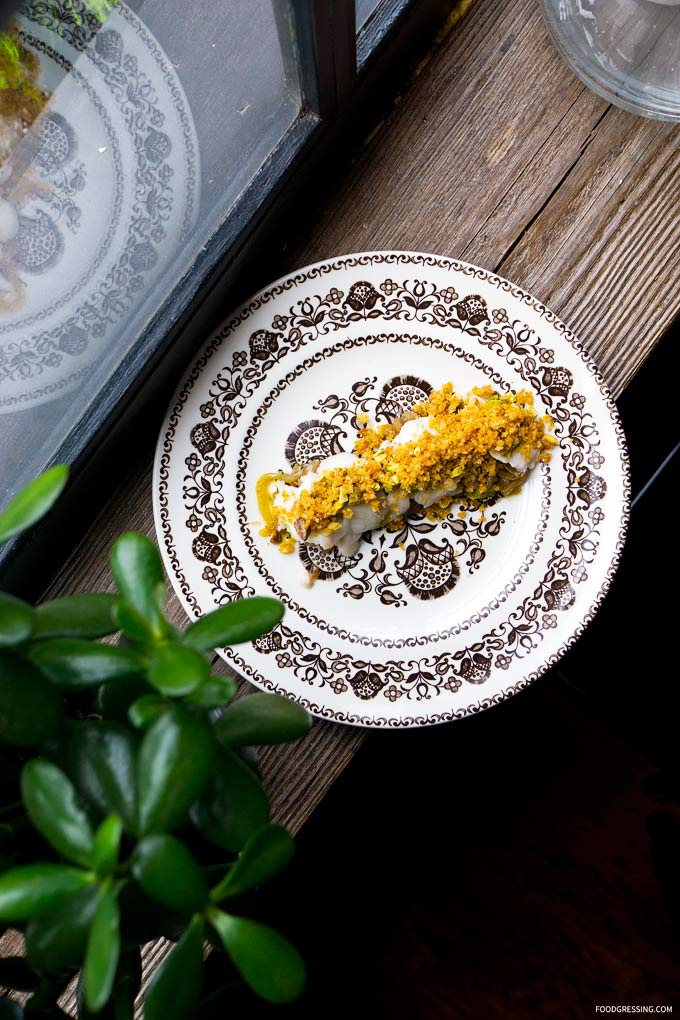 Chicken Heart Skewer
For some more adventurous eats, the skewer of chicken hearts might be an interesting dish to order. I've never had chicken heart but these dainty little bites were not bad.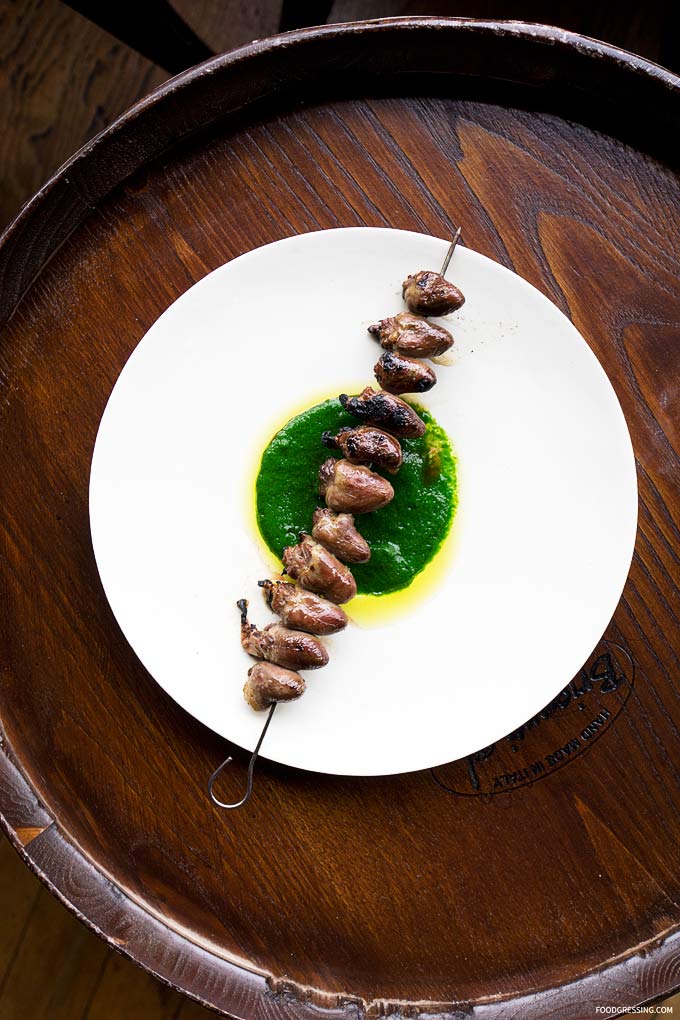 Champagne Sabering
Guests of Crowbar who purchase a premium label of bubbly will have the opportunity to imbibe while learning the art of Champagne sabering. Guided by the boisterous bar team, guests will wield Crowbar's signature antique saber – formally retrieved for the occasion from its mounted case above the bar – to break the top of the bottleneck and release a waterfall of bubbly.
Made in the town of Thiers, France, the vintage saber was forged with steel sourced from an accomplished foundry that many prestigious cutlery and sword makers use. Pricing for Crowbar's Champagne sabering experience is available upon request.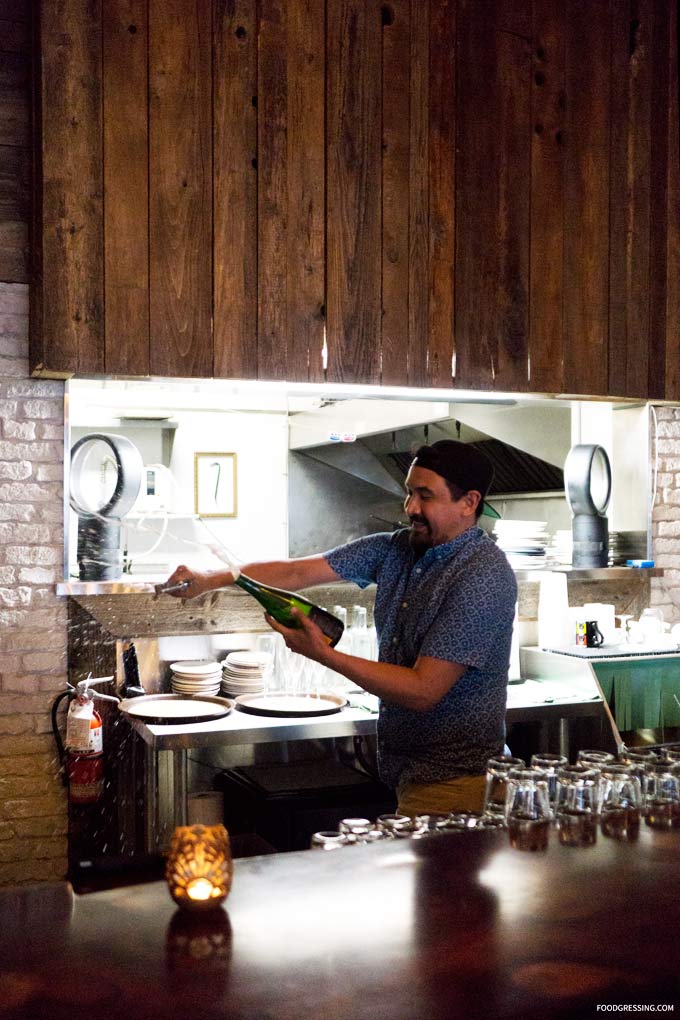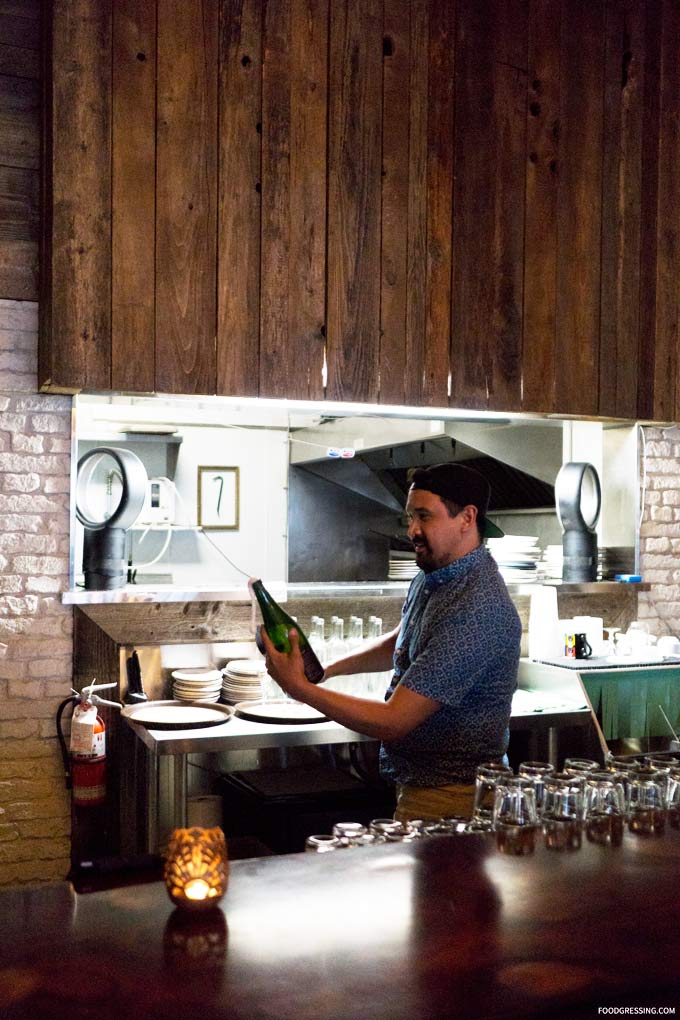 Crowbar is open daily for dinner from 5:00pm to midnight, and happy hour from 5:00pm to 6:30pm and 10:00pm to midnight. For more information, visit Crowbareastvan.com.
Crowbar
Address: 646 Kingsway, Vancouver, BC
Website: ‎crowbareastvan.com