Starting February 2021, you can find Crofter's Wild Blueberry Organic Premium Spread in Costco stores across Canada.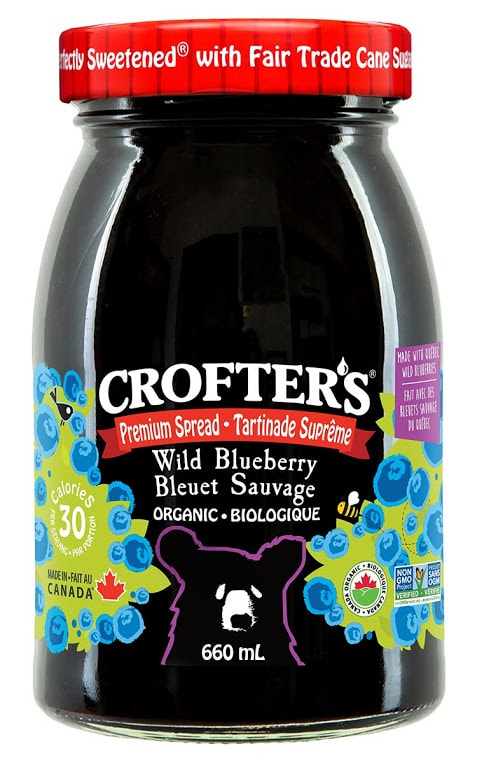 Crofter's Organics is a family run, Canadian based brand that's proud to offer a truly Canadian experience from field to shelf with their Wild Blueberry Premium Spread.
From it's vibrant purple hue to its mouthwatering full fruit flavor, this 100% organic spread has antioxidant-rich wild blueberries exclusively grown in nearby Quebec.
Wild Blueberry Premium Spread Highlights
Crafted with 33% less sugar than a preserve
Sweetened with organic cane sugar 
Whole blueberries burst with flavor to excite the taste buds
Grown and harvested in Quebec, Canada
USDA Organic
Gluten-free,Vegan
Non-GMO Project Verified
No added color, allergens, or high fructose corn syrup
Perfect for stocking up - available in a family size 660ml jar
The version in Costco will be a 660 mL family size jar.
Where to Buy Crofter's Organic products
Crofter's Organic products can be purchased at retailers across Canada and the United States, including Whole Foods, Sprouts, Safeway, Kroger, Walmart, Loblaws, and more.
Find additional retailers that sell Crofter's at https://croftersorganic.com/where-to-buy/.