One of the newer food trucks in Vancouver is Crack On, specializing in gourmet breakfast sandwiches featuring freshly baked sourdough, organic free-range eggs, and locally sourced ingredients.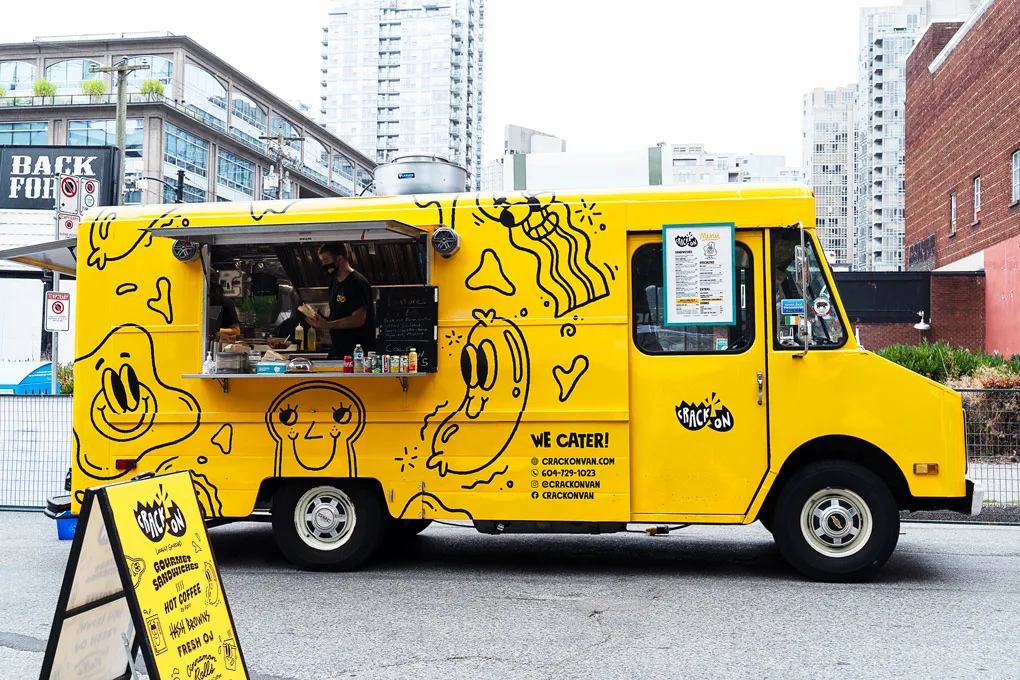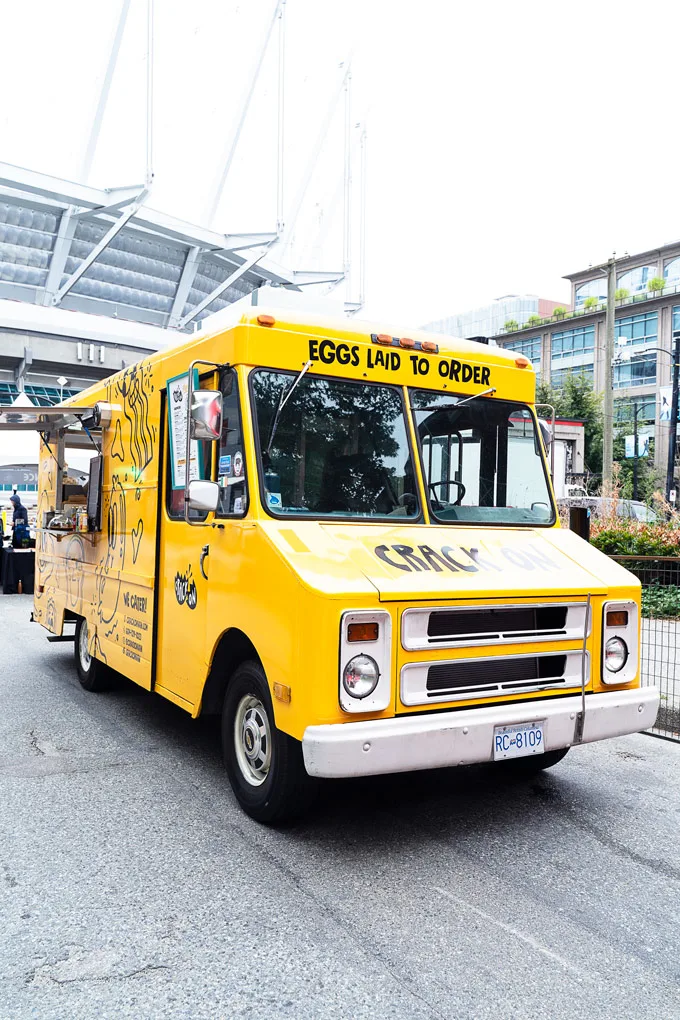 Mark and Gus are the owners and operators of Crack On.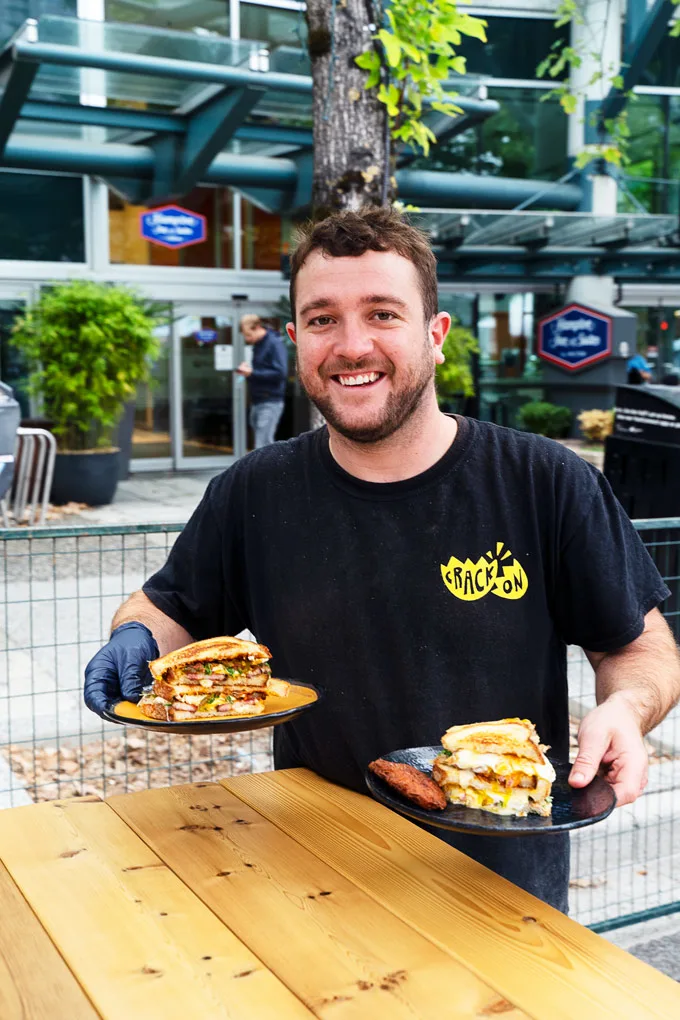 I was hosted at Crack On and had the opportunity their popular offerings:
Take It Easy with One Arrow Thick Cut Bacon, Fried Egg, Cheddar, Bacon Jam, Candied Jalapeno, Tomato Relish and Microgreens.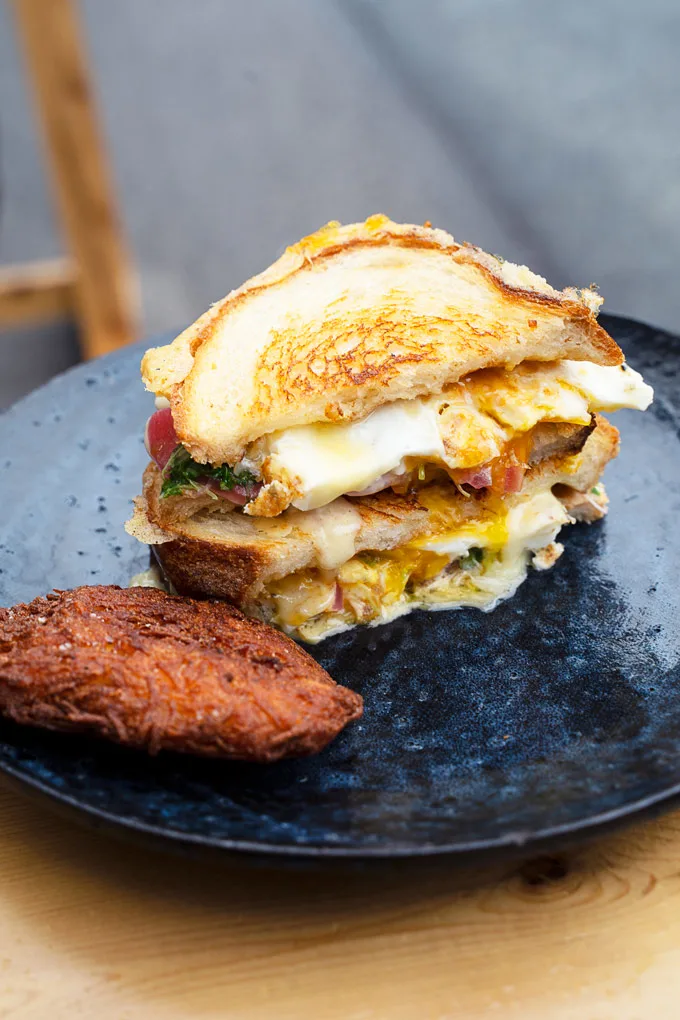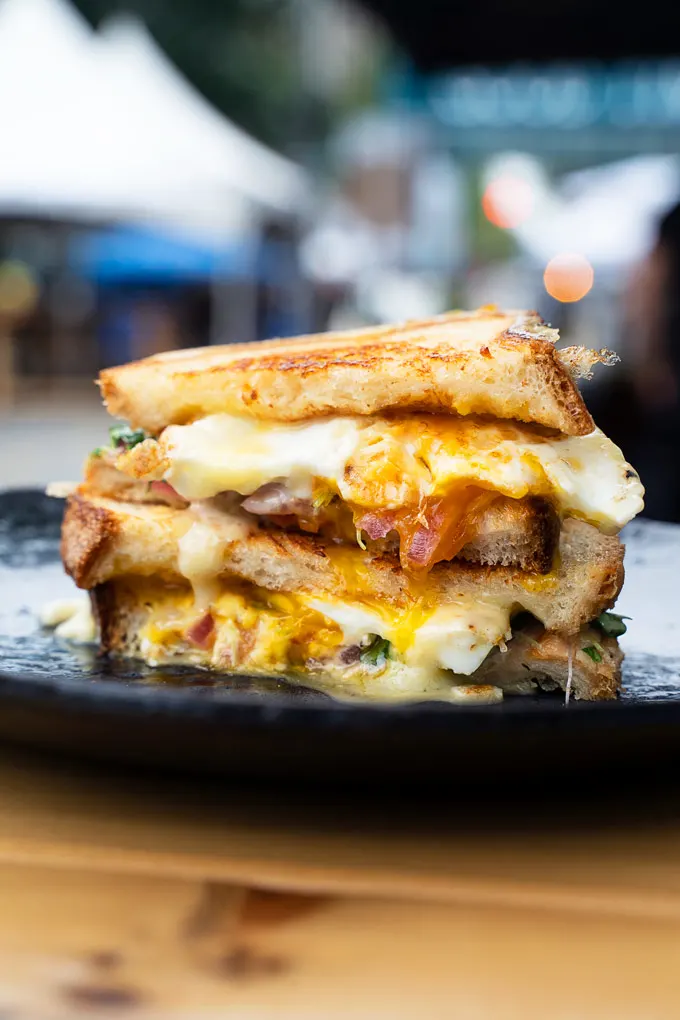 Crack Sandwich with Two Rivers Maple Sausage, Fried Egg, Havarti, Candied Jalapeno, Tomato Relish, Lemon, Garlic + Thyme Aioli, and Microgreens.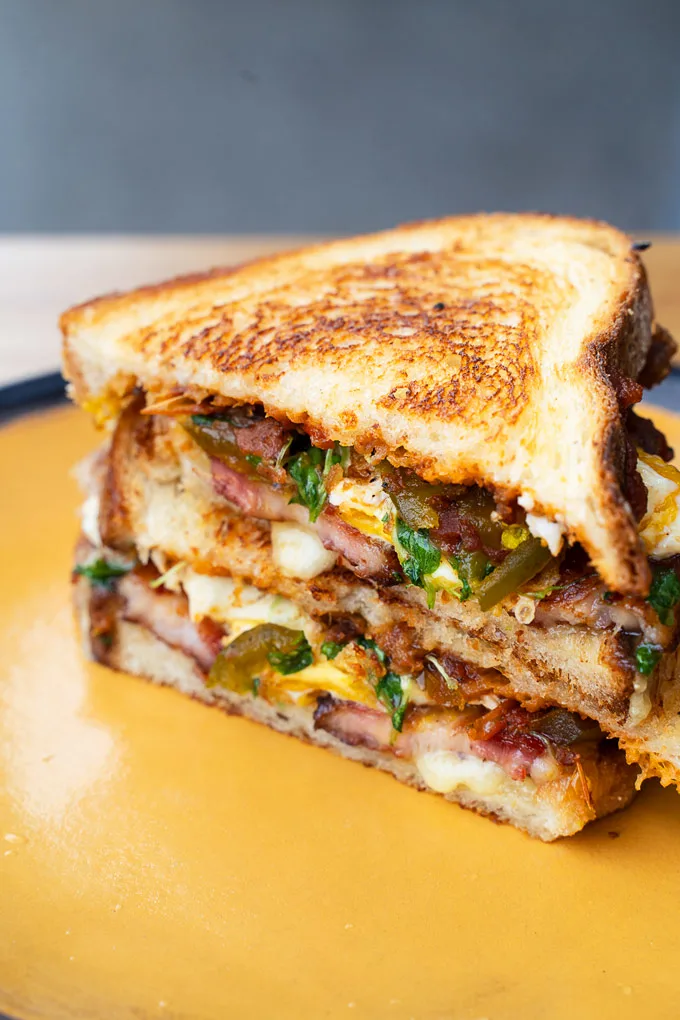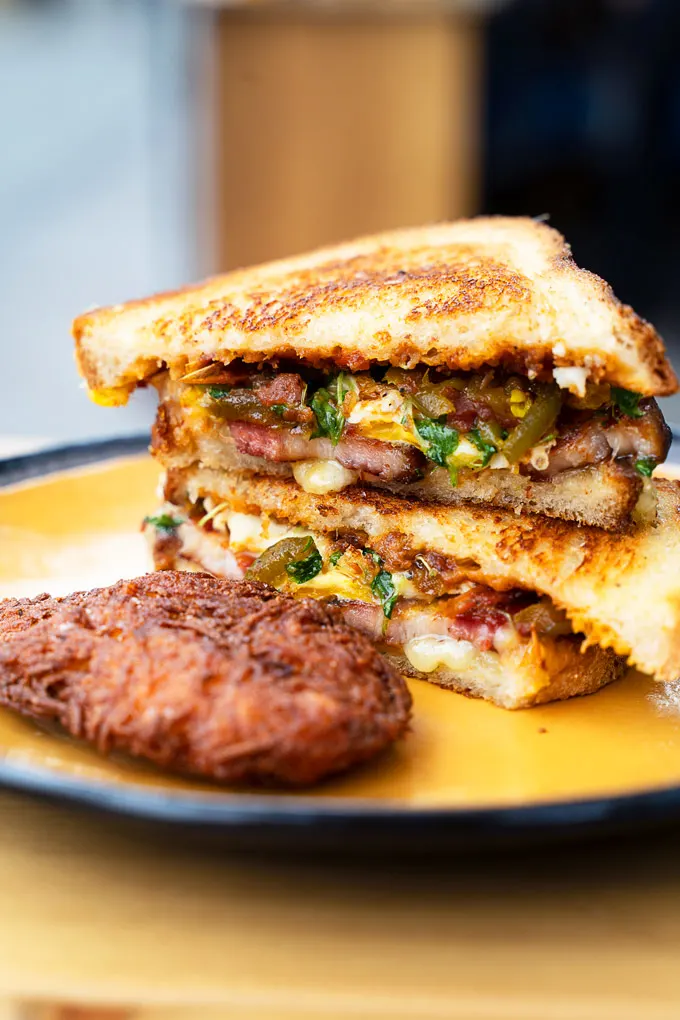 Wow. The sandwiches I tried were so good!
Loaded with flavours, fresh ingredients, perfectly gooey eggs, and super delicious sourdough bread.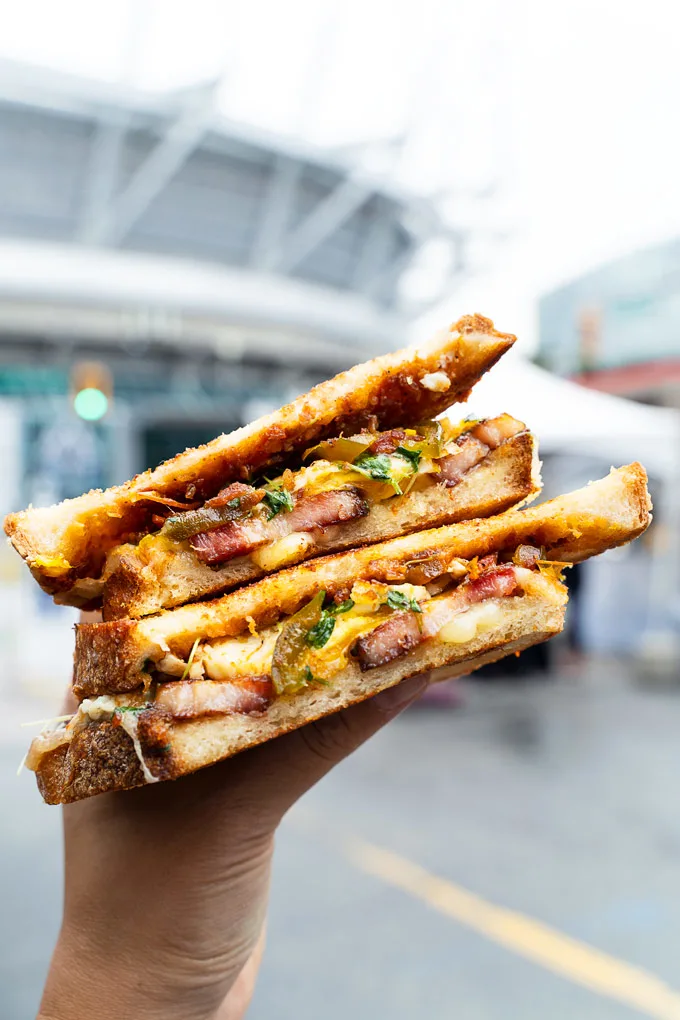 They also have vegetarian, vegan and gluten free options.
Pick up a side of hashbrown to complement your meal. They also offer Coffee by Agro Roasters and Cinnamon Buns by Grounds For Coffee.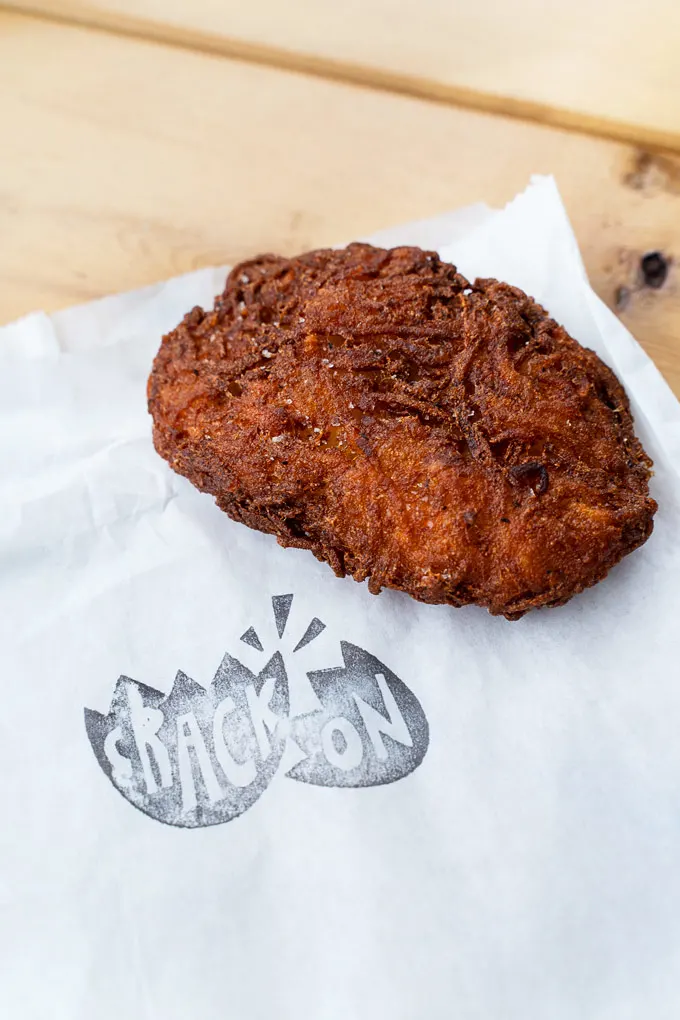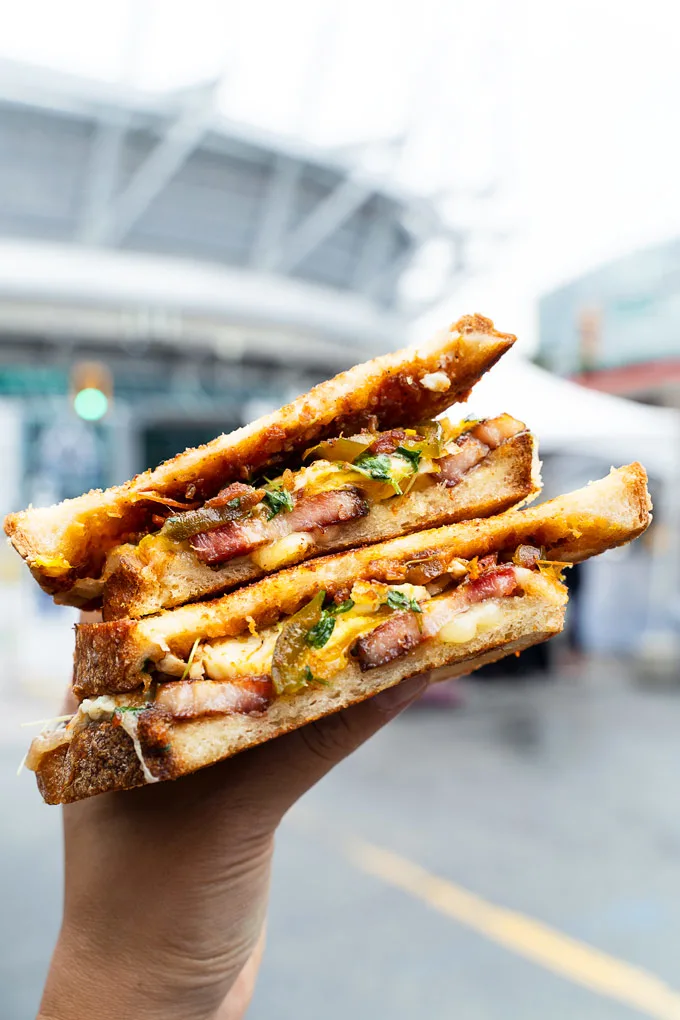 Amazing! Be sure to check out Crack On Vancouver. I totally recommend them.