Commissary Connect is launching their Holiday Gift Box on December 1 featuring local food entrepreneurs who are part of their four kitchen facilities.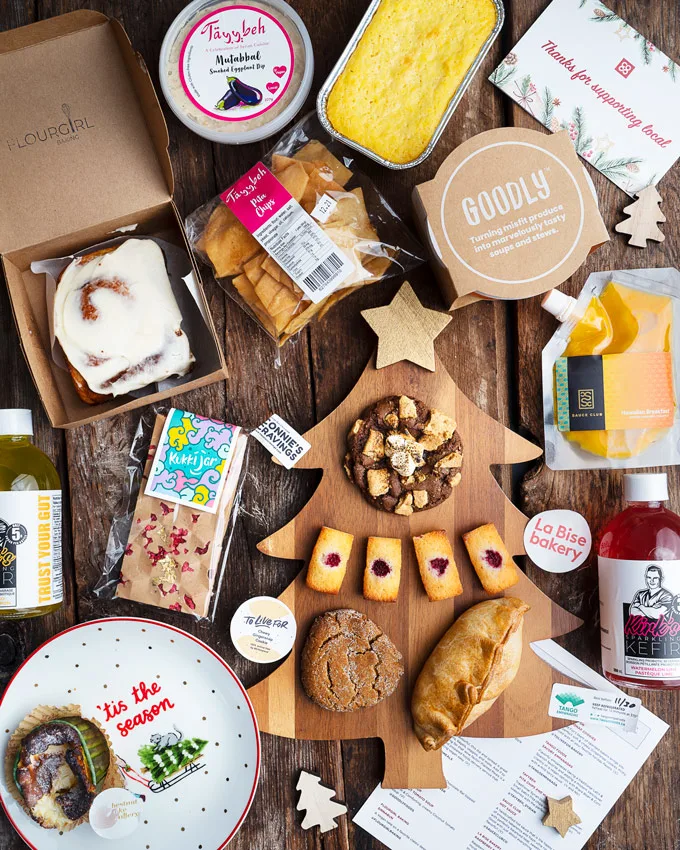 Disclosure: I was gifted this box.
All proceeds from the Holiday Gift Boxes will be donated to charities that support those impacted by the flooding in Abbotsford and surrounding areas.
Here are the amazing local vendors that are featured:
Carnitas El Rolys: authentic Mexican cornbread
Chestnut Cake Gallery: vegan mini basque-style cheesecake
Kukki Jar: hand-made gourmet chocolate bar topped with festive candy cane
Goodly Soup: warm and comforting coconut tomato soup
Flourgirl Baking: vegan "sinnabun"
To Life For Gingersnap Cookies: soft and chewy gingersnap cookies
Tango Foods: savory empanada
Tayybeh: small batch pita chips, smoked eggplant dip
La Bise Bakery: raspberry financiers
Connie's Cravings: Mexican Hot Cocoa Cookie
Kirk's Kefir: Blue Razz, Lemon Mango
Sauce Club Co Hawaiian Breakfast