Cinco de Mayo is normally associated with margaritas, Tex Mex, and a wild night of tequila. But it's so much more than that – and turns out, the real story of Cinco de Mayo is much more interesting than people assume. Whether you're a diehard Cinco de Mayo fan looking for ways to round out your existing party plans or you've never celebrated it and are wondering what the big deal is, we've got you covered. We'll go over the Cinco de Mayo meaning, origins of the holiday, why it exists, and how to celebrate it to the fullest.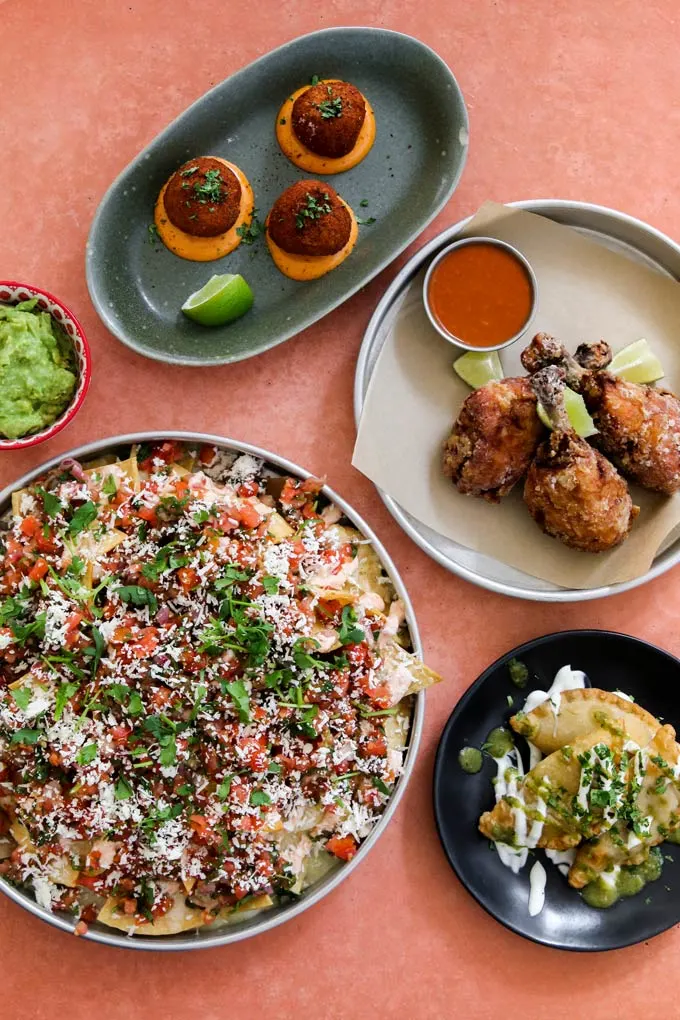 Cinco de Mayo Meaning
Cinco de Mayo (Spanish for "May 5th," which is when the holiday is celebrated), is often mistaken for Mexican Independence Day.
Mexican Independence Day is September 16th, not even close to Cinco de Mayo.
So how did it become a holiday, and why the misconception?
Cinco de Mayo commemorates the Mexican army beating France in the Franco-Mexican War in 1862.
Today, it's also known as Battle of Puebla Day.
While it's not a major holiday in Mexico, it's taken off in the United States and Canada, especially in areas with large populations of people with Mexican heritage.
What does Cinco de Mayo Celebrate?
Chicano (US-born people of Mexican descent) activists pushed Cinco de Mayo as a holiday in the 1960s.
It's a reminder of how the Mexican army gained victory over European invaders during the Battle of Puebla.
So while some people assume Cinco de Mayo is a "fake" holiday, it's actually very real – it's just not the same thing as Mexican Independence Day.
It's an opportunity to celebrate Mexican culture.
Cinco de Mayo Celebration Activities
Parades
In areas with large Chicano populations, it's common to hold Cinco de Mayo parades.
Participants sometimes dress up as Mexican and French soldiers and even reenact the Battle of Puebla.
These parades often include mariachi music, traditional Mexican garb, and folk dancing.
Parties with Friends and Family
If you don't live in an area with a large Chicano population, going to bars or throwing house parties is the go-to way to celebrate Cinco de Mayo.
Eat traditional Mexican foods (more on that later), decorate with the colors of the Mexican flag, and listen to Mexican pop music like Selena (Quintanilla or Gomez, they're both great).
Just remember that if you're not of Mexican descent, don't wear sombreros, ponchos, or other ethnically specific clothing.
Don't impersonate Mexican culture or people of Mexican descent.
The goal is to appreciate Mexican culture, not to imitate it.
A Cinco de Mayo Menu
One of the best things about Cinco de Mayo, and one of the easiest ways to appreciate Mexican culture, is through food.
Lots of people stick to hard-shell American-style tacos and margaritas, but Mexican food culture is so much more varied (and more delicious) than that.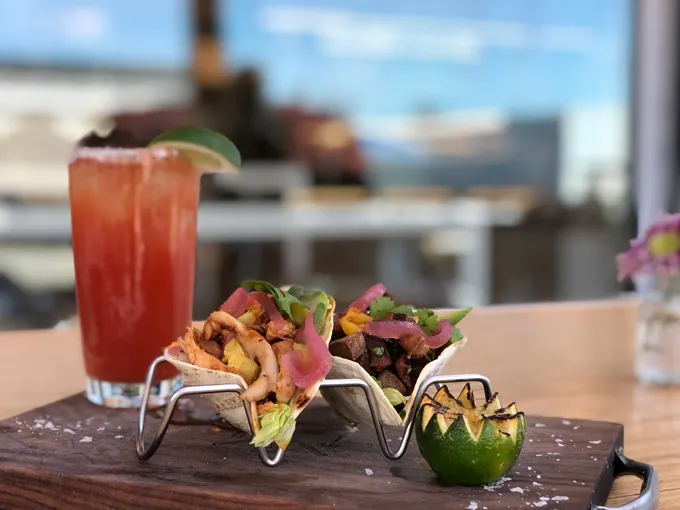 Tacos
Pass on the hard-shell beef tacos with shredded lettuce and cheddar cheese, and instead opt for street-style tacos with warm corn tortillas.
It's a completely different experience, and once you try it, you'll never go back.
If you don't want to make your own, find a taco truck or authentic taco spot near you.
Mole Poblano
This time-honored Mexican dish is one of the most popular in the Mexican city of Puebla on Cinco de Mayo.
Mole is a complex sauce made of a long list of ground-up ingredients.
It can be an intimidating undertaking to make yourself (especially if you're a novice at cooking Mexican cuisine), but it's well worth a trip to a local Mexican restaurant to try.
Salsa, Guacamole, and Tortilla Chips
If you're throwing a house party, you can't go wrong with salsa, guacamole, and tortilla chips.
They're a classic for a reason.
Margaritas, Tecate, and Micheladas
The exact origin of the margarita is hazy, but it's undeniably one of the most iconic Cinco de Mayo drinks.
Another common offering is Tecate, an iconic Mexican beer. For a bit of the best of both worlds, mix up a michelada – a Mexican beer cocktail.
Pinatas
The childhood birthday party classic comes back in a big way on Cinco de Mayo.
You can pick one up at the store or hand-make your own out of paper mache (if you're crafty and have the time).
Be sure to fill it with plenty of Mexican candies like Vero Mango, De La Rosa Marzipan, and Risandias Watermelon!
Significant Cinco de Mayo Celebrations Around the World
Puebla, Mexico
It should be no surprise that arguably the biggest celebration of Cinco de Mayo is in Puebla, the town where the battle took place.
Most of Mexico lets the day pass by with little recognition, but Puebla goes all-out with parades, speeches, and reenactments.
The holiday has come to signify Mexican resistance in the face of foreign interference.
Los Angeles
Thanks to its large Chicano population, Los Angeles is home to the largest Cinco de Mayo celebrations in the United States.
The city holds a huge festival every year, spanning multiple days.
The specific festivities vary every year, but you can expect festivals, live performances, pinatas, plentiful taco vendors, shopping, club crawls, and celebrations that span all areas of Mexican culture.
Celebrating Cinco de Mayo in Canada
If you're in a major Canadian city, check for local celebrations.
Chances are they won't be as big as Los Angeles or Puebla, but if your area has a large Latinx population, you're likely to find celebrations that are open to the public.
If you're not finding any festivals, turn to your local Mexican restaurants.
They often offer special Cinco de Mayo menus.
And even if they're not celebrating the holiday, if you were looking for an excuse to try a new spot for Mexican food, there's no better occasion than this.
Besides, who needs to be told twice to go out for Mexican food?
Everyone knows Cinco de Mayo is a fun chance to drink margaritas and listen to pop music.
But knowing what Cinco de Mayo is really about opens up a whole world of options to enjoy the holiday to the fullest.
It's a great chance to learn more about Mexican culture and try something new.
Hopefully this post has improve your understanding of the Cinco de Mayo meaning, origins of the holiday, why it exists, and how to celebrate it to the fullest!