It's never too early to think about Christmas…so what about Christmas in November at one of the most luxurious resorts in Canada?  Now in its 29th year, Christmas in November is a Canadian food and wine festival created in 1988 by the Jasper Park Lodge and the Edmonton Journal.  In fact, it is one of the most prestigious culinary festivals in Canada.  The festival takes places in the heart of Jasper National park at the Fairmont Jasper Park Lodge which is spread out over 700 acres of pristine forest.  Last week, I attended a media event at Vij's with a personal appearance by the chef himself Chef Vikram Vij.  Here is what you can expect this year at Christmas in November during Canad's 150th anniversary.
Cooking, Dining, Decorating and More!
There's so much to do at Christmas in November…so where to begin?  Attendees will be treated to interactive classes, holiday market, holiday gala and photos with Santa.  And every day, you will be wined and dined by the culinary team. Breakfast, lunch, dinner, desserts, snacks – you will not go hungry!  One of the most talked about activities is the "Man Cabin" where ladies are welcomed.  The "Man Cabin" will be hosted by various presenters and there will be grilling, scotch tasting, pool tables, sports on the big screen and many more masculine entertaining tips!
Celebrity Chef LineUp
Headlining the event this year is Chef Chuck Hughes, a Canadian chef, Food Network TV personality (Chuck's Day Off, Chopped Canada, Chuck & Danny), and restaurateur.  He is the chef and co-owner of Garde Manger and Le Bremner, located in Old Montréal, Quebec.  Other presenter at this year's event including Chefs Vikram Vij, Anna & Michael Olson, Ned Bell and more.
Vancouver Media Sneak Peek
At the media preview I attended last week, Chef Vij shared his passion for Christmas in November.  Attendees were then treated delicious chicken and chickpea curries.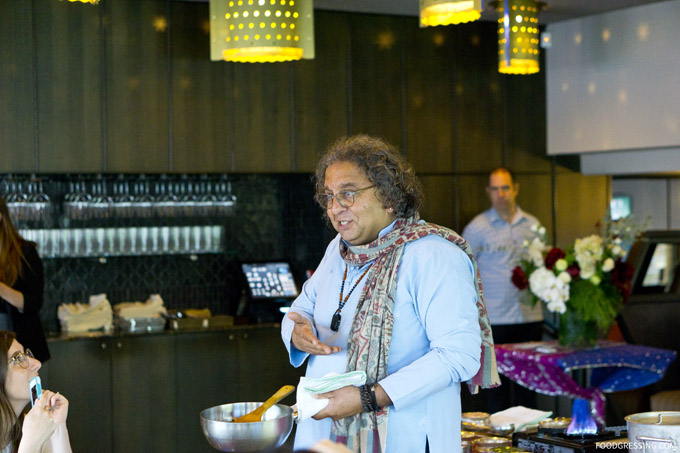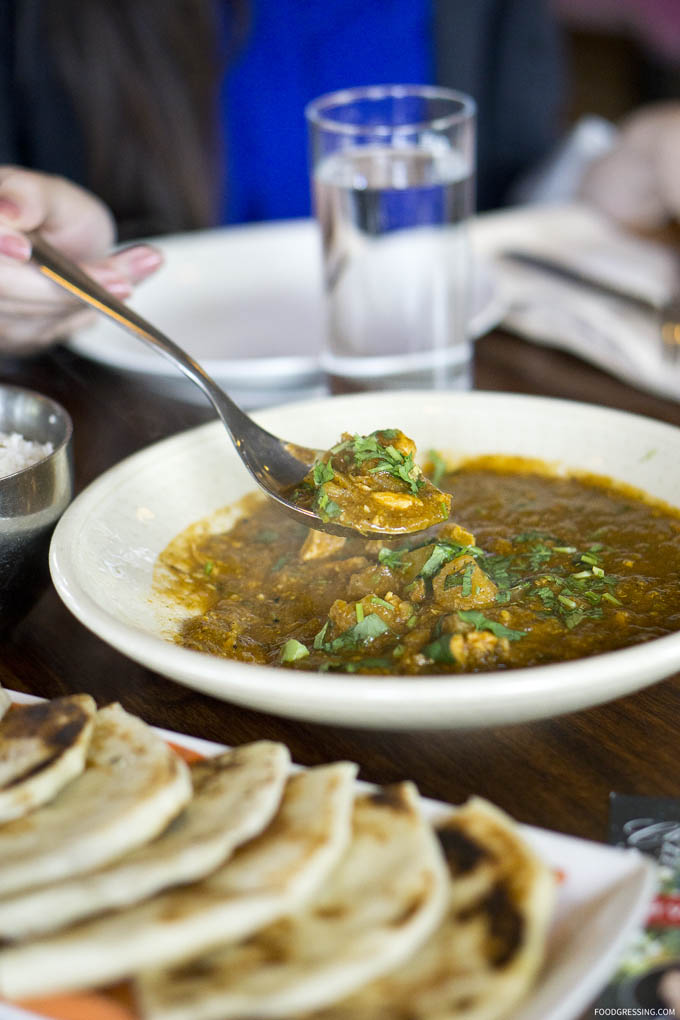 HOW TO BOOK YOUR CHRISTMAS IN NOVEMBER GETAWAY
A three-night weekend package is available November 3-6, from $1,049CDN per person, a three-night weekday package November 6-9, from $999CDN per person and a three-night weekend package from November 9-12, from $1,110CDN per person. These packages include a welcome gift, all meals and gratuities, demonstrations and classes, entertainment, welcome reception and tickets to the infamous gala dinner. This year, a special VIP experience is available – the VIP Package features private classes, meet and greet with Food Network Chefs, private Clubhouse kitchen party and events. Upgrade to this VIP package for an additional $349CDN per person.
For more information and to book your package, visit christmasinnovember.com.  Follow on social media with #JasperCIN