I have always wanted to learn how to decorate cookies and so I signed up for a Christmas cookie decorating class when I saw it being offered at the Pacific Institute of Culinary Arts this past weekend.
With the cookies already baked and cooled, the focus of the class was on flooding techniques, piping skills, and embellishments with fondant and gum paste. Chef Michelle, who has tons of industry experience as a pastry chef, led our intimate four-hour class of 8 people. The class fee included ingredients, supplies, an apron and recipe booklet. A student from PICA's professional program was an assistant in the class.
I have very little experience with cooking decorating so this class was quite an beneficial to me. Chef Michelle taught us decorating and piping techniques but really it comes down to practice, practice, practice! I definitely need to work on having a steadier hand.
Chef Michelle had some beautifully decorated cookies which served as our inspiration.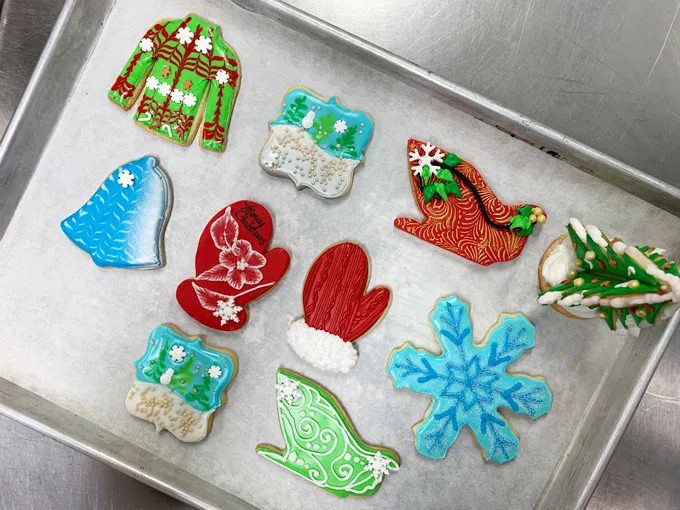 One of the more unique cookies that we decorated was a 3D cookie tree. The mold was apparently purchased from Dollarama.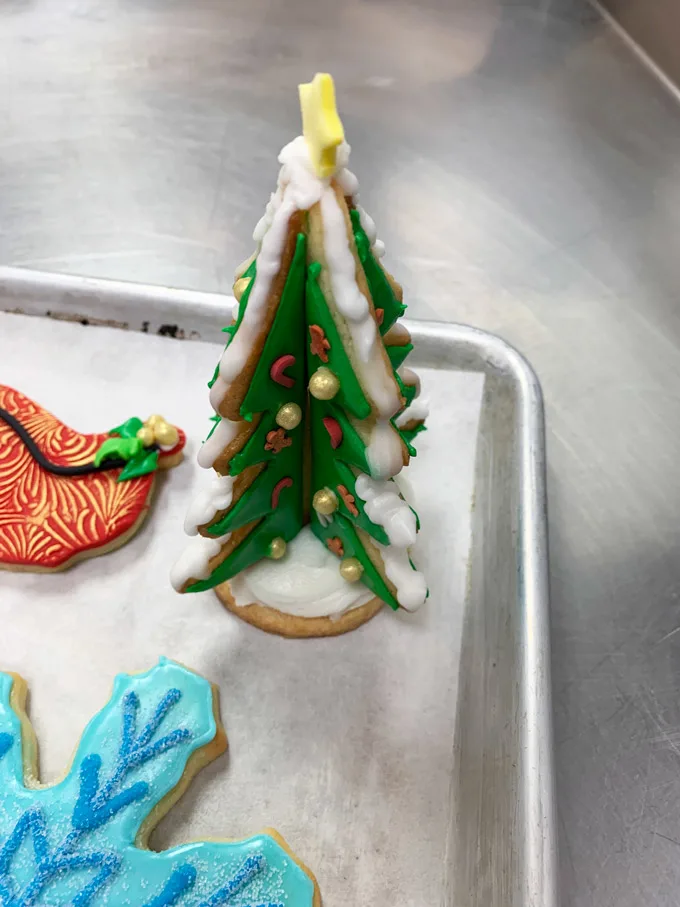 I got to take home the cookies I decorated plus lots of leftover cookies and icing. Overall, it was a fun and educational experience and it helped me to get my feet wet in the world of cookie decorating.