To celebrate Lunar New Year, Chatime Canada will be launching its 8th annual Lunar New Year campaign, and this year with one of their biggest partnerships to-date. The Chatime BTS collaboration is now on!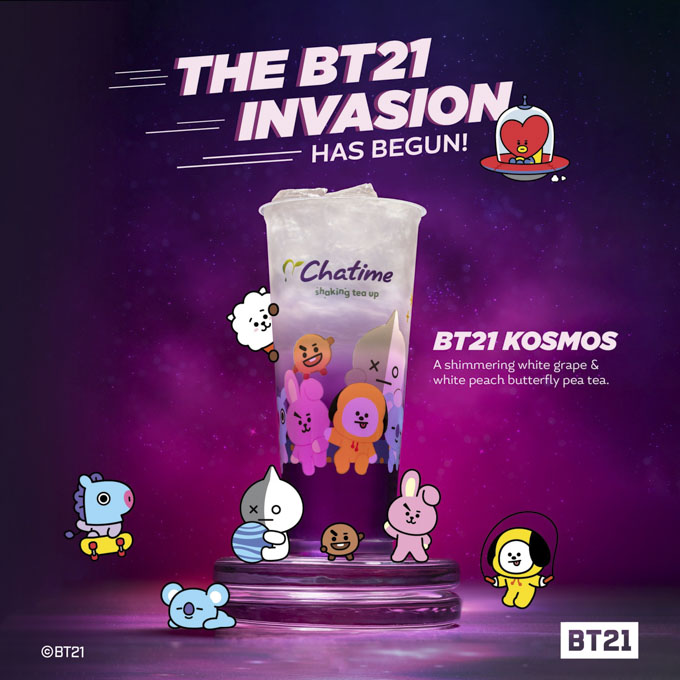 Chatime is thrilled to partner with BT21, the brand and its characters that were born from a collaborative project between LINE FRIENDS and South Korean superstars BTS.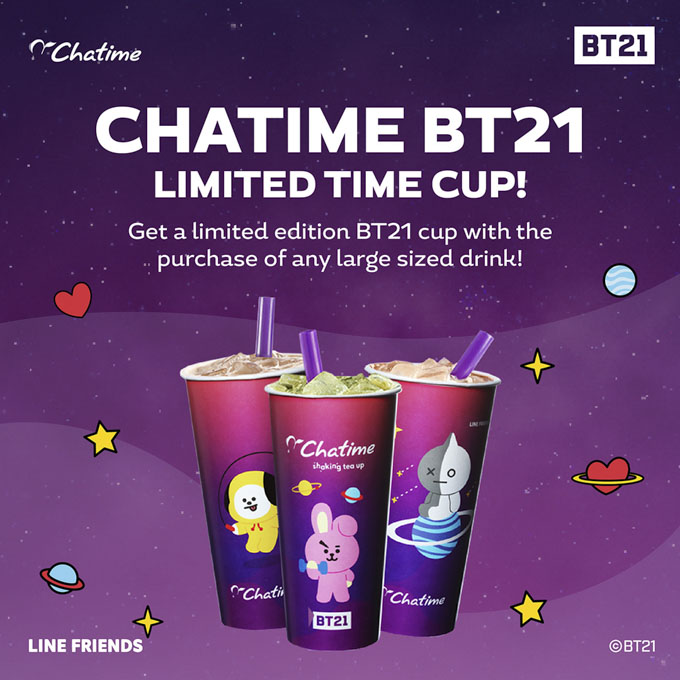 Through the BT21 partnership, Chatime is releasing limited edition packaging, products, and a new drink!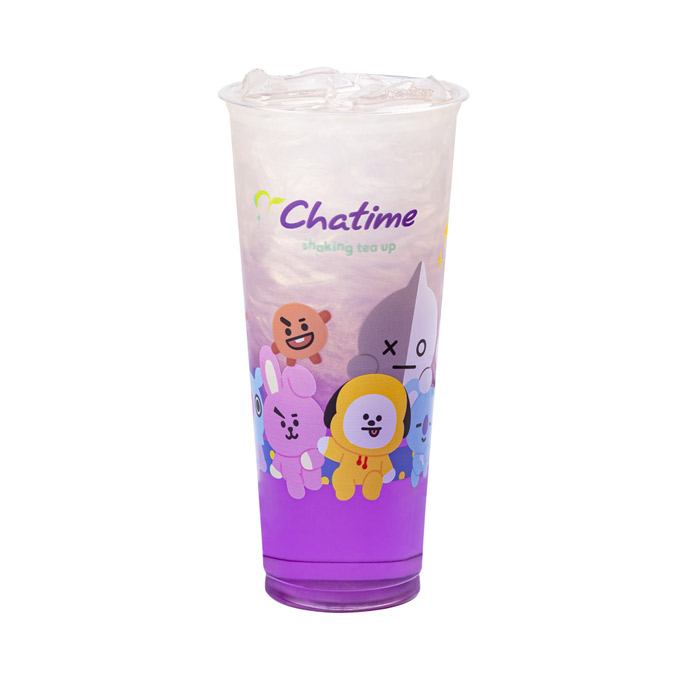 The BT21 Kosmos drink is a refreshing white grape and white peach butterfly pea tea, mixed with a mesmerizing shimmer and when ordered in a size large, will come in a limited edition BT21 cup.
The BT21 Kosmos will be available beginning January 27th until March 31st or while supplies last at participating Chatime locations.
Pricing:
BT21 exclusive products are also available including:
Chatime with BT21 Cew Shirt
Chatime with BT21 Drink Carry Bag
BT21 Magnet Set (includes 8 character magnets)
BT21 Badge Set (includes 8 character badges)
Chatime with BT21 Sports Tumbler
Chatime with BT21 Drink Sleeve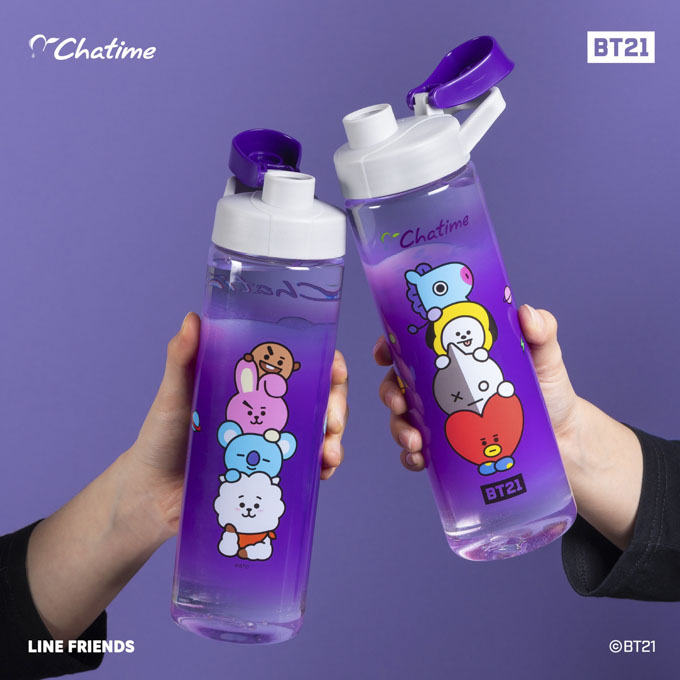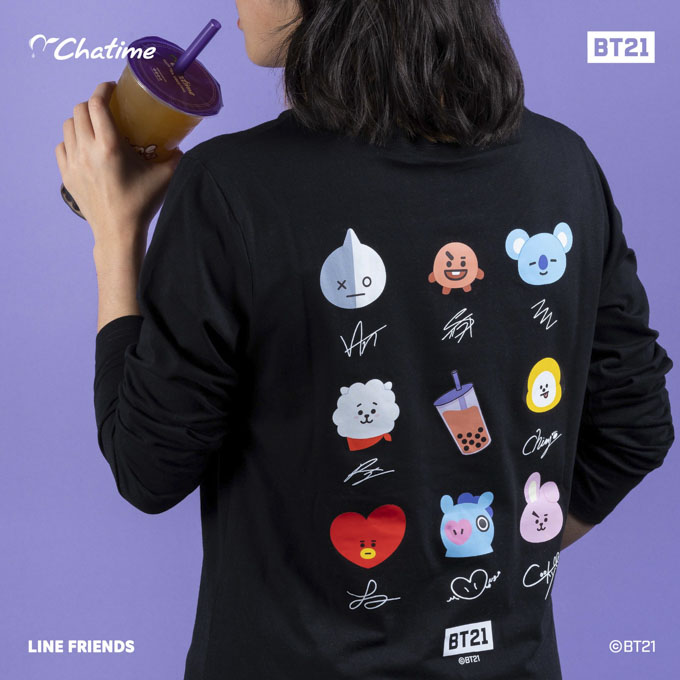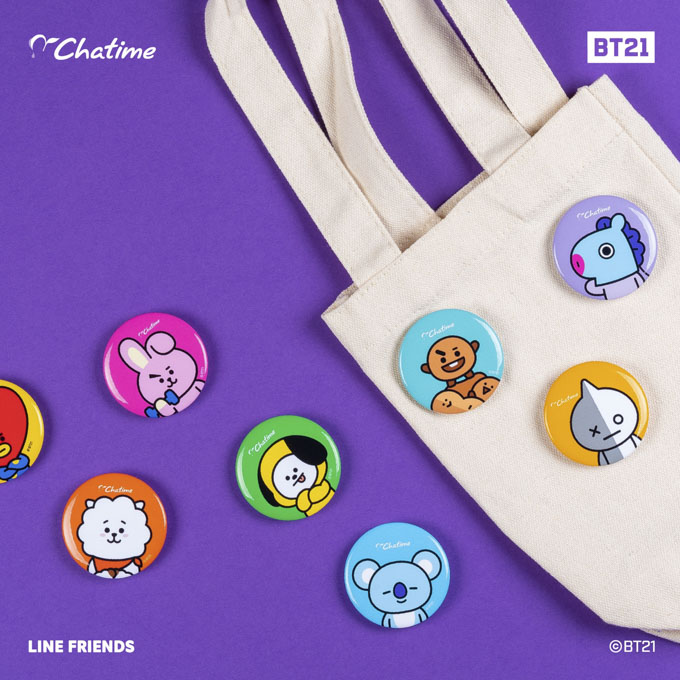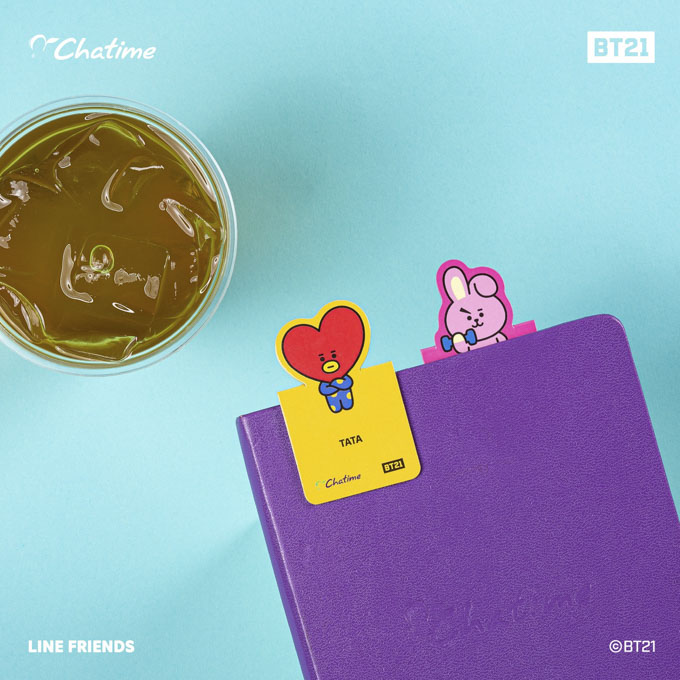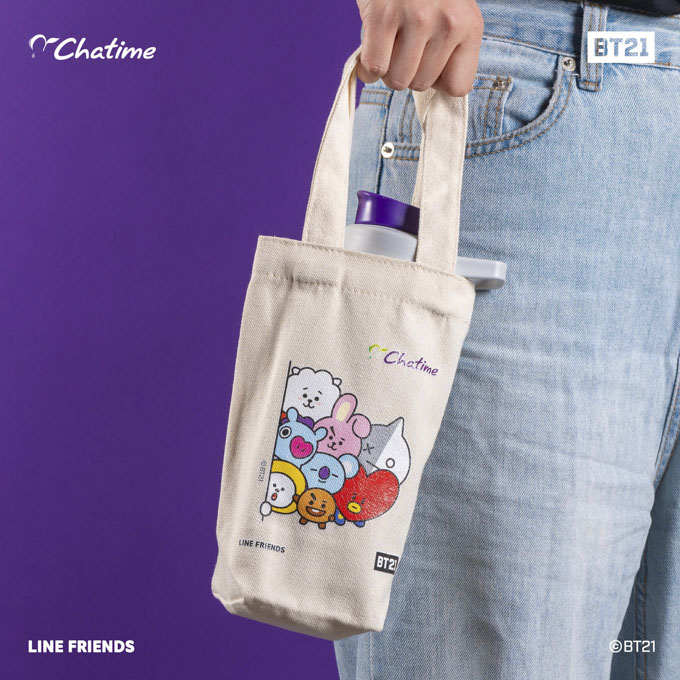 Purchase any 2 large drinks and get an original Chatime with BT21 purple pocket! Every Purple Pocket comes with a collectible BT21 character card and a winning Chatime coupon. Download the Societea Rewards app and enter the promo code for a chance to win even more limited edition Chatime with BT21 products.
Chatime with BT21 Drink Carry Bag
BT21 Magnet Set (includes 8 character magnets)
BT21 Badge Set (includes 8 character badges)
Chatime with BT21 Sports Tumbler
Chatime with BT21 Drink Sleeve