La Cave Wine & Food Hideaway at Wynn Las Vegas, has unveiled its new garden lounge and a stylish refresh of the restaurant, as well as several new dishes and wines.
Now totaling 6,300 square feet, the most dramatic enhancements can be found in La Cave's garden lounge, which is now enclosed in operable glass windows.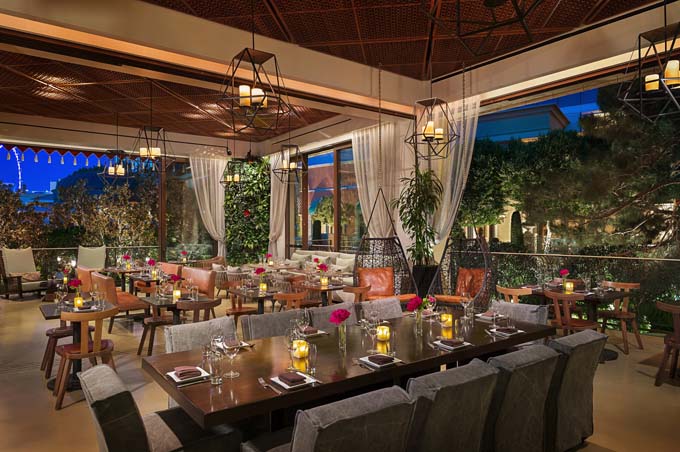 Offering a picturesque setting for dining, the open-air design brings the outdoors inside with views of Wynn's lush gardens and pool, along with a floor-to-ceiling 'living wall' filled with colorful succulents.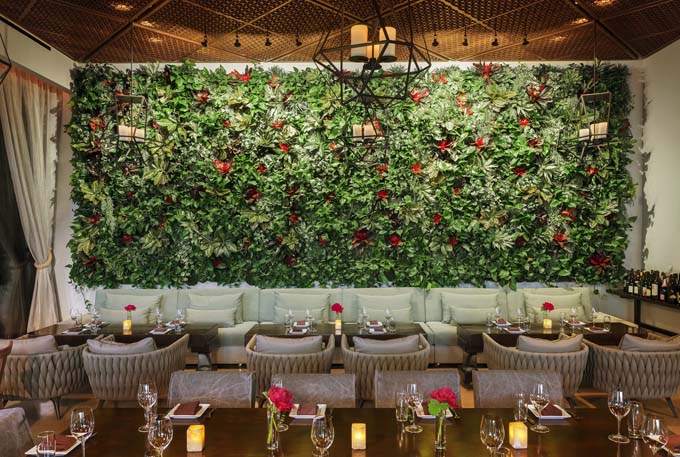 Other new touches include a lighter color palette, sheer drapes and new furniture. In addition to increasing the total seated capacity to 175, La Cave's expansion presents new opportunities for large parties and events.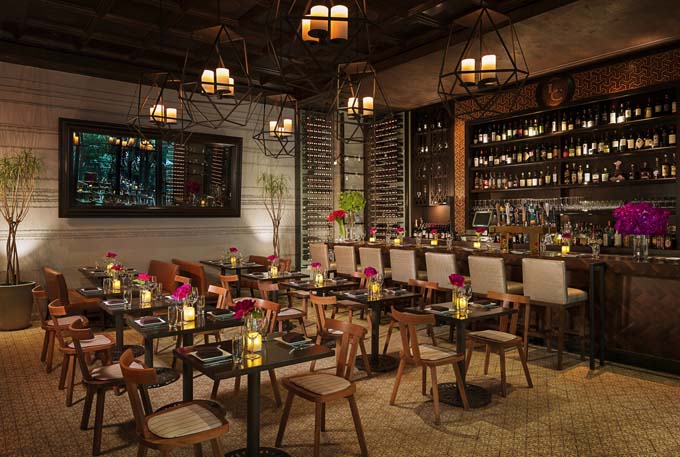 ---
New Menu Items
Corporate Executive Chef William DeMarco, who developed the original La Cave menu of American small plates, has added new items to the menu.
These include chicken and caviar, made from chilled crispy wings, caviar and crème fraiche, priced at $29; short rib tacos, topped with avocado crema, tomato and cilantro, priced at $18; sea scallops with chorizo and sunny side-up quail eggs, topped with chipotle hollandaise sauce, priced at $19; and baked meatballs served over creamy polenta, topped with house marinara, priced at $14.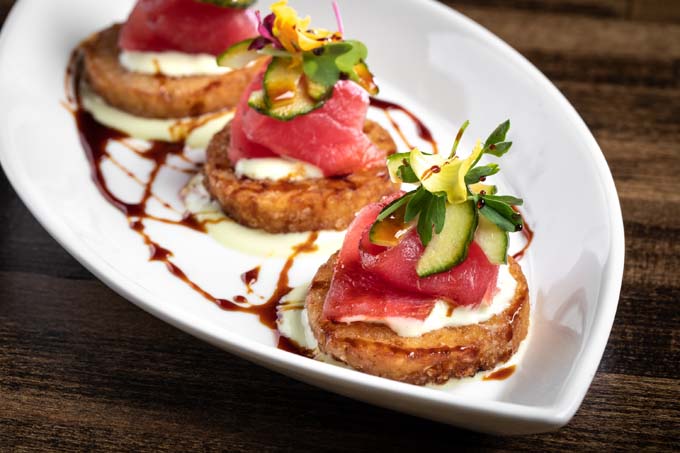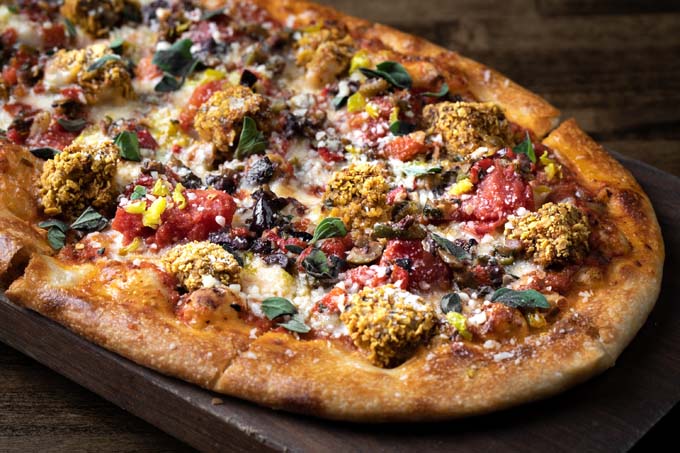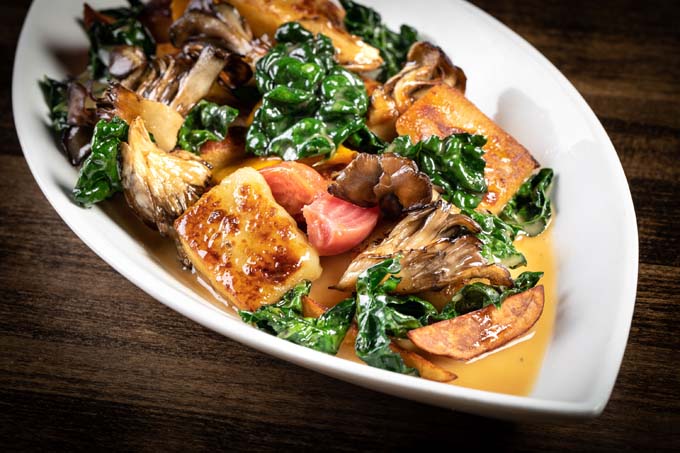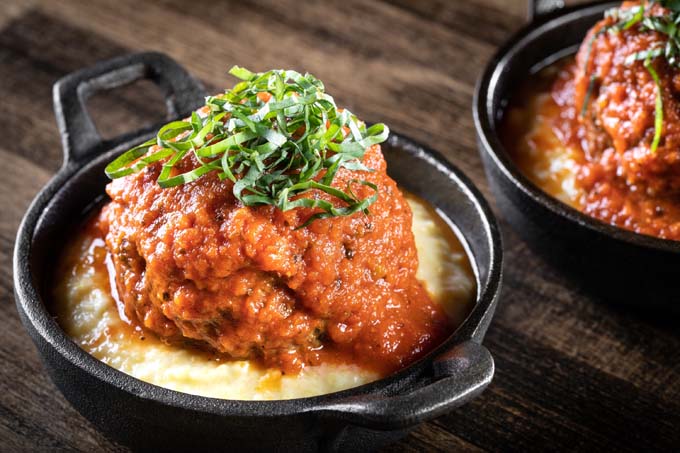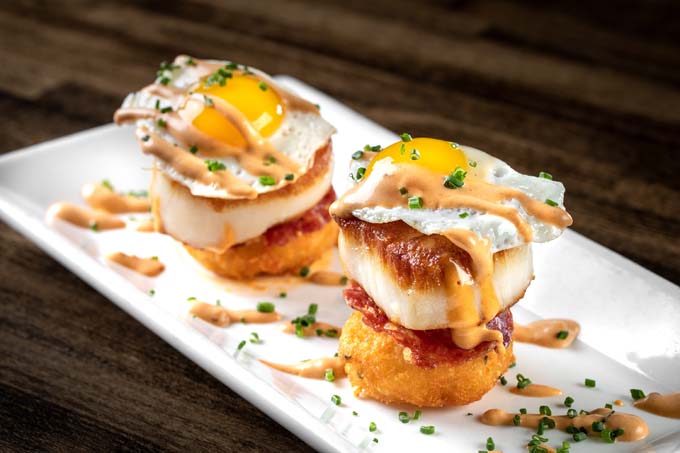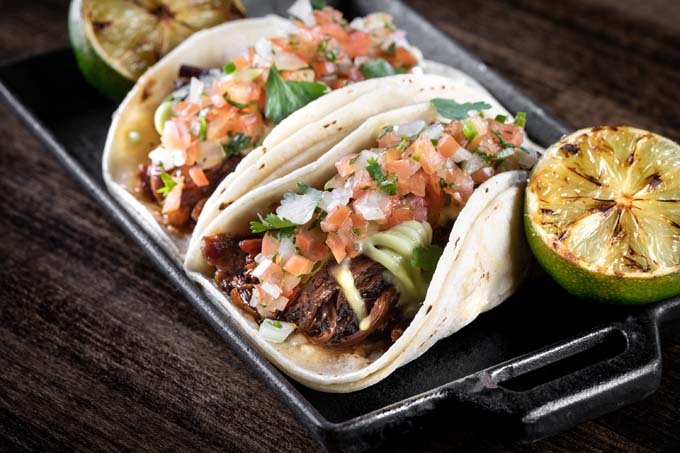 ---
New Wines
Continuing La Cave's tradition of "in vino veritas," Latin for "in wine there is truth," La Cave has added several new wines to the expansive list of 350 bottle selections and 50 wines by the glass.
New selections, offered by the glass, include: Lanson Rose Label Brut Rosé, Reims, France; Domaine Gerovassiliou Malagousia 2016, Epanome, Greece; and Alvaro Palacios Camins del Priorat 2017, Priorat, Spain.
New bottle selections include Egon Muller Scharzhofberger Riesling Kabinett, Mosel, Germany 2012; Domino de Pingus, Ribera del Duero, Spain 2011; and Boiche Family Cellar Beckstoffer Georges III Cabernet Sauvignon, Napa Valley 2012.
---
La Cave is open at 11:30 a.m. daily. La Cave also offers a butler-style brunch served every Saturday and Sunday from 10:30 a.m. to 2 p.m. Reservations may be made on OpenTable, visiting the website or by calling 702.770.3607. Large party and event reservations are available by calling 702-770-2251 or via email at restaurant.events@wynnlasvegas.com.