Cardero's has just launched their first ever Happy Hour menu. The restaurant which has been open since 1997 is known for its fresh fare, ambience, outstanding views of Stanley Park and the North Shore mountains. I was invited to a media tasting of the Happy Hour menu. Here's a look at what you can expect.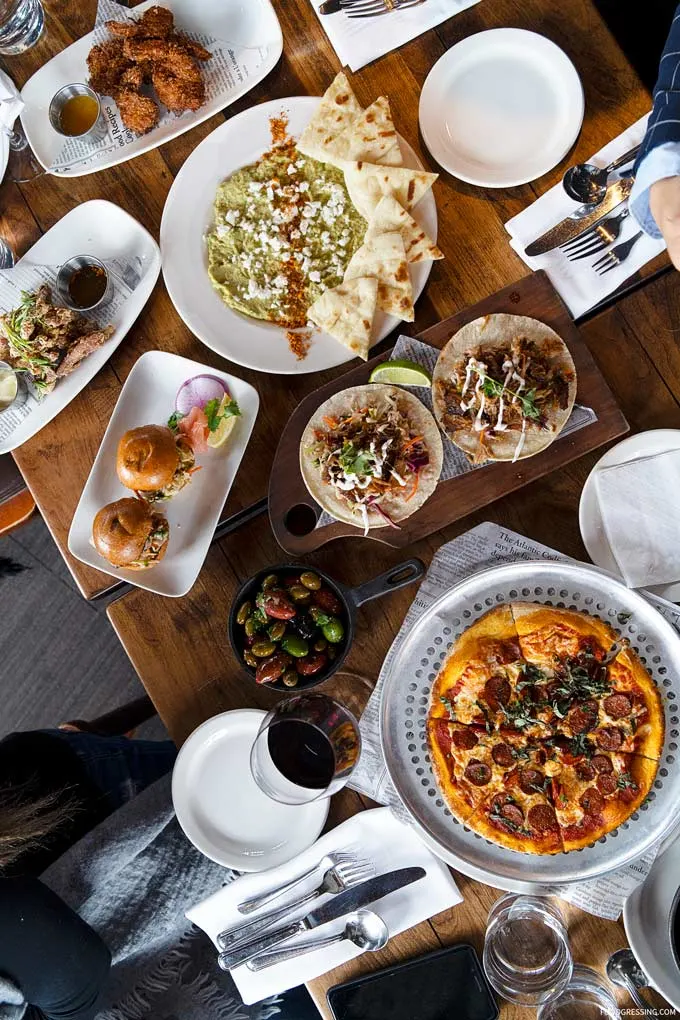 Disclosure: All food and drinks in this post were complimentary. Opinions are my own.
Cardero's Happy Hour Menu features wine, beer, and specially crafted food items. The menu includes vegetarian and gluten-free options and all seafood served is certified Ocean Wise. All happy hour dishes are $10 or less. Happy hour is available Monday to Friday from 3 pm until 6 pm in Cardero's marina-side pub.
You can pair any dish with either a glass of house red or white wine, sleeves of the Stanley Park Noble Pilsner or Amber Ale or Cardero's highballs. All happy hour drinks are $5.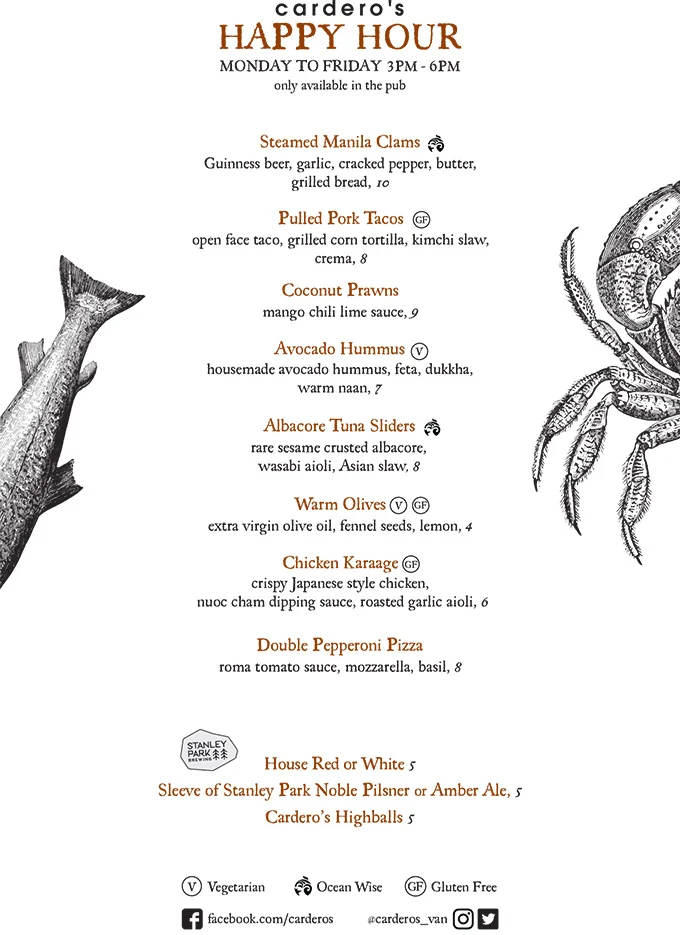 Steamed Manila Clams ($10)
Oceanwise steamed Manila clams in a Guinness beer, garlic, cracked pepper, and butter broth served with grilled bread for dipping.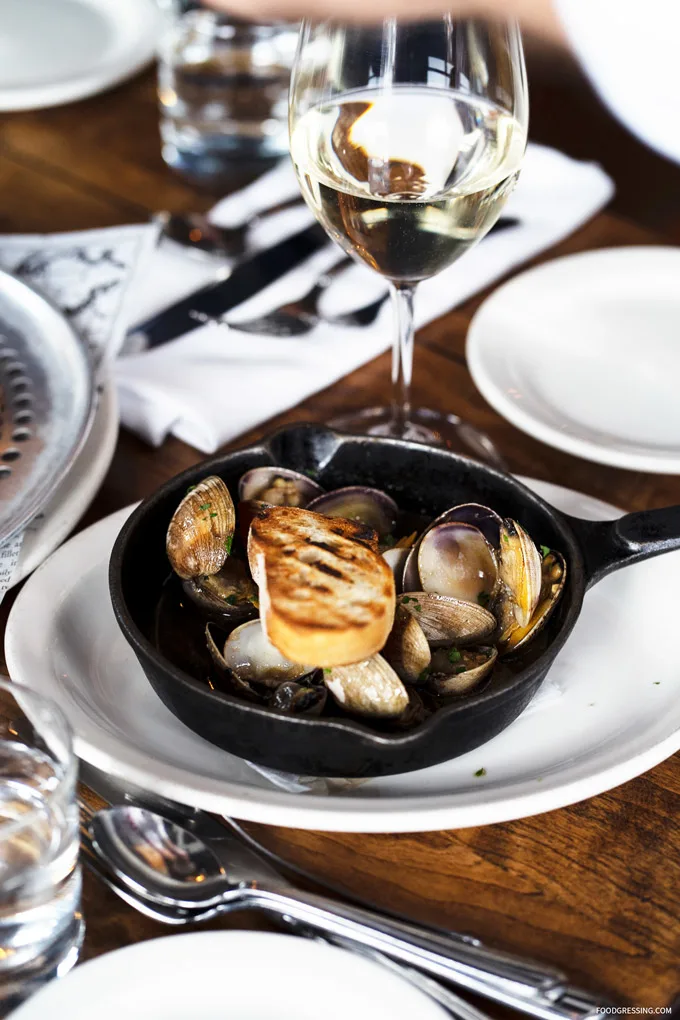 Pulled Pork Tacos ($8)
Open face slow cooked pulled pork tacos topped with kimchi slaw and crema and served on a grilled corn tortilla.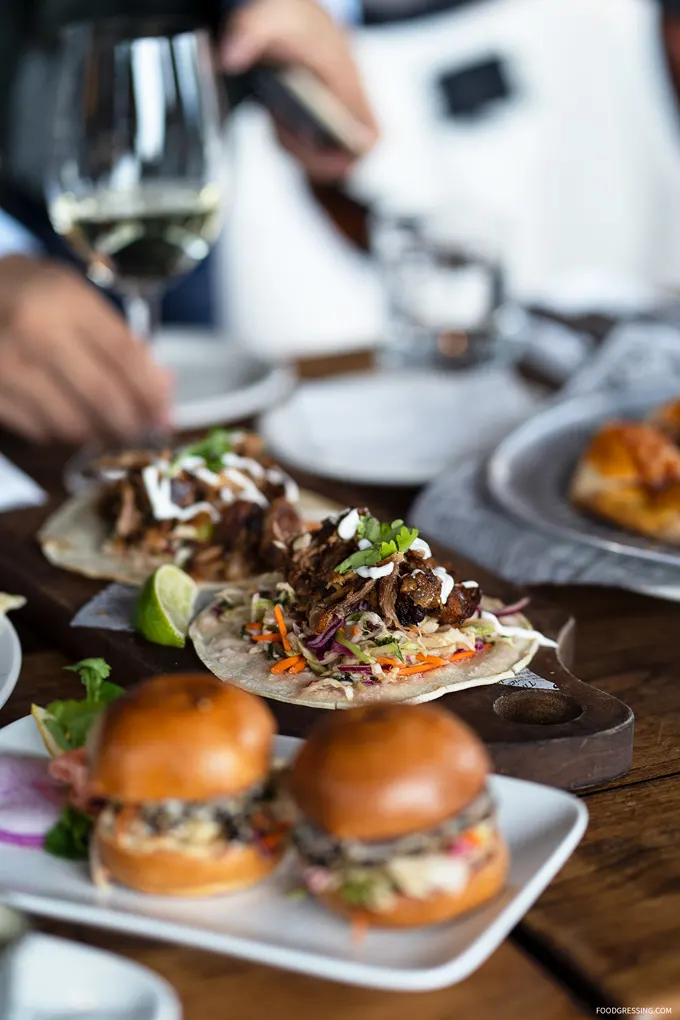 Coconut Prawns ($9)
Oceanwise and served with mango chili lime sauce. I really enjoyed the crispy panko batter.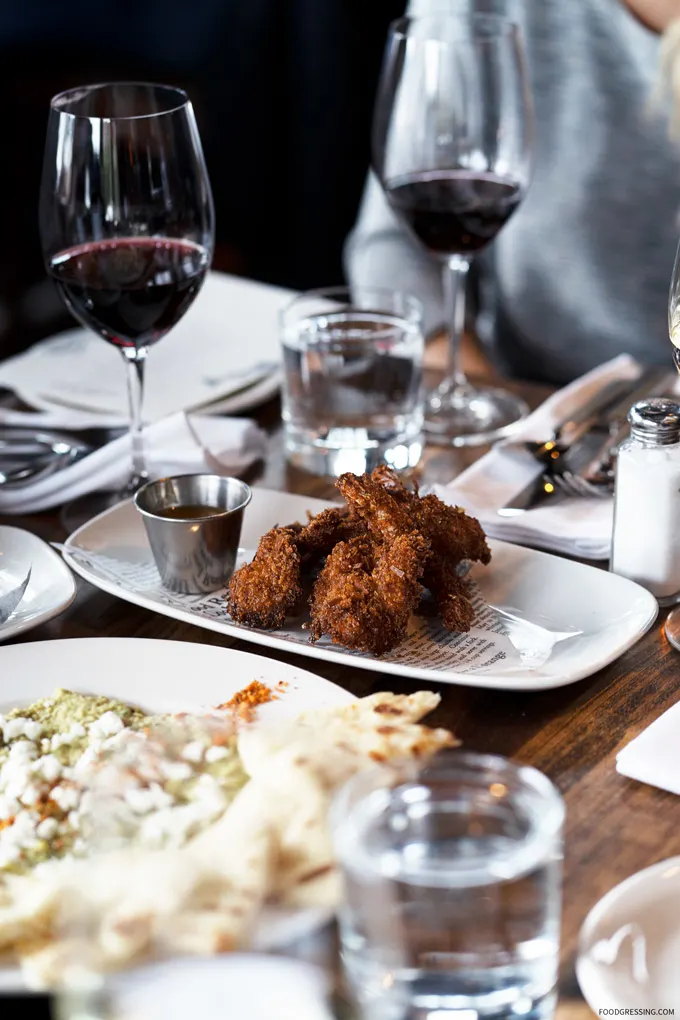 Avocado Hummus ($7)
Housemade avocado hummus topped with feta and dukkah, a Mediterranean spice medley, and served with naan. A very light dish with a creamy, tasty hummus and accompaniments.
Albacore Tuna Sliders ($8)
Rare sesame crusted albacore tuna sliders served with wasabi aioli and Asian slaw.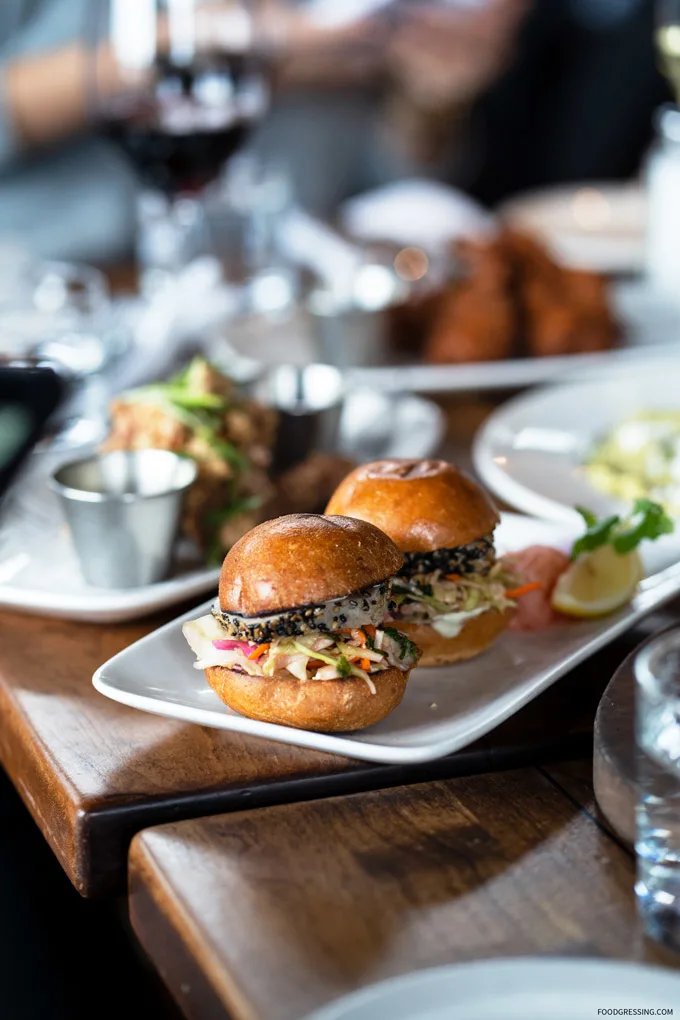 Chicken Karaage ($6)
Crispy Japanese-style chicken, nuoc cham dipping sauce and roasted garlic aioli. The chicken was very crispy on the outside and juicy and tender on the inside.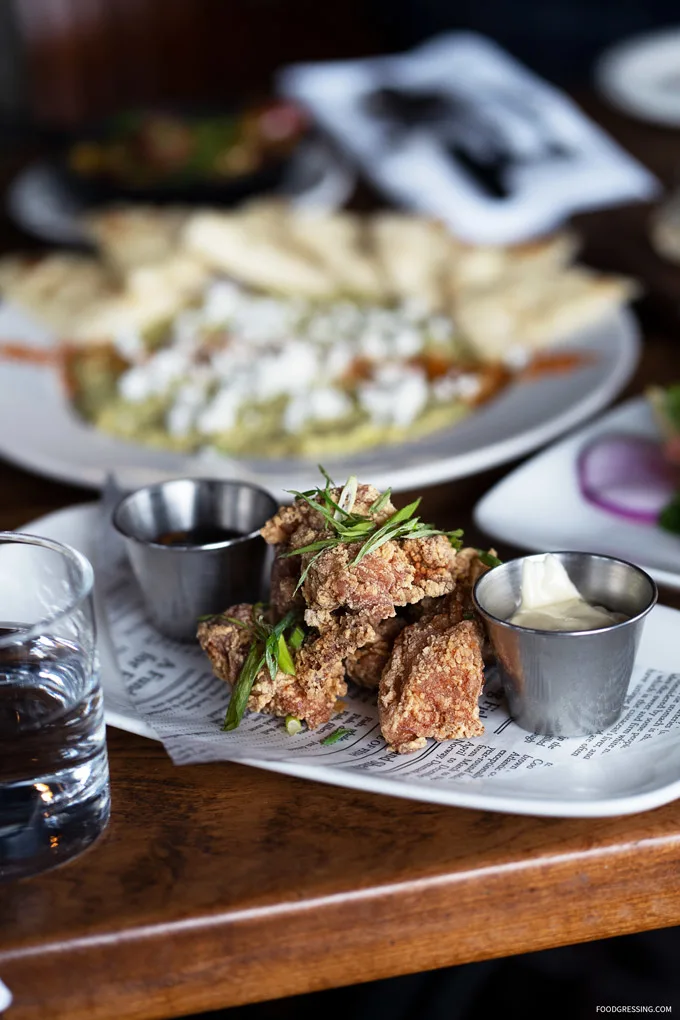 Warm Olives ($4)
Served with extra virgin olive oil, fennel seeds, and lemon.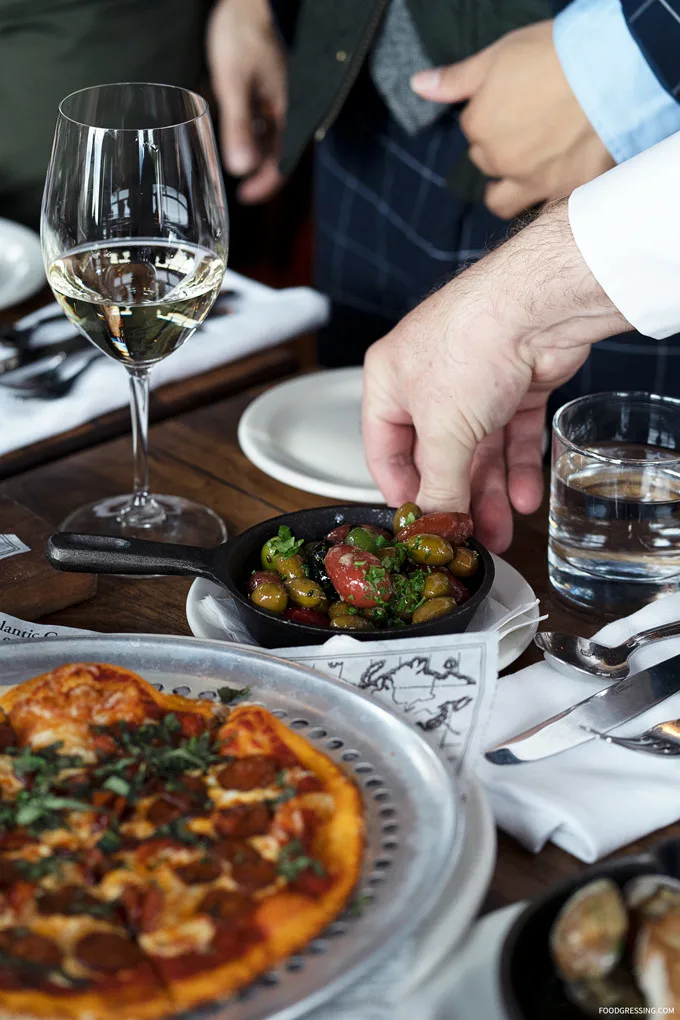 Double Pepperoni Pizza ($8)
With roma tomato sauce, mozzarella, and basil. I enjoyed the crispy pizza crust and pepperoni slices.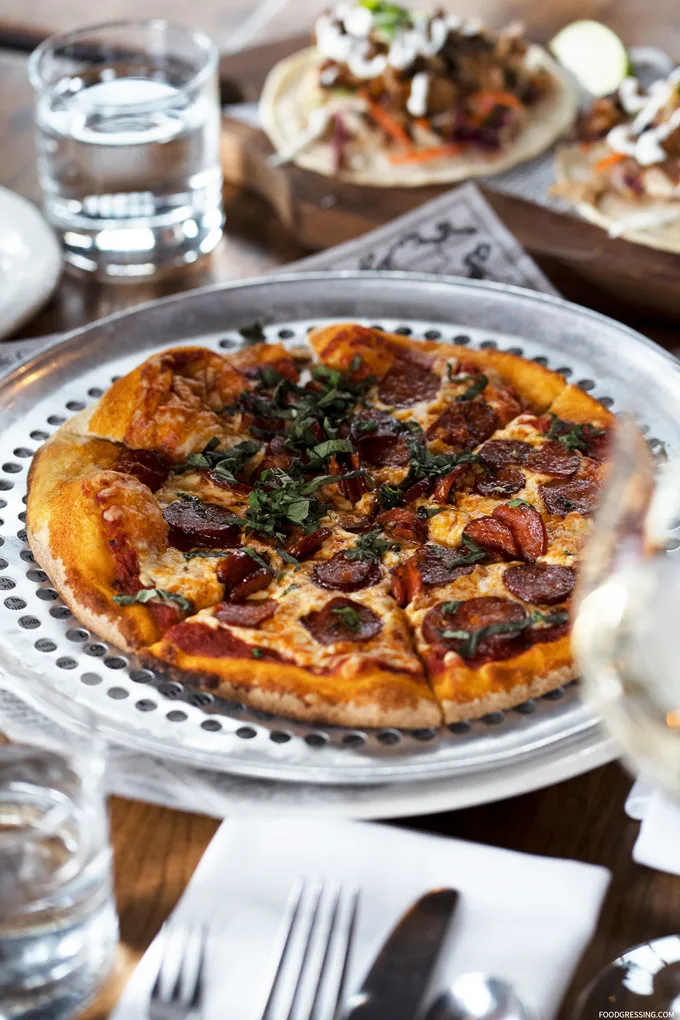 My favourite items were the Steamed Manila Clams, Avocado Hummus, Coconut Prawns, Chicken Karaage, and Double Pepperoni Pizza.
Cardero's
Address: 1583 Coal Harbour Quay, Vancouver, BC
Website: www.vancouverdine.com/carderos/‎