New on the menu at Cactus Club Cafe is a vibrant, vegetarian dish: the Crispy Tofu Bowl. The bowl is made with soy-chili glazed agedashi-style tofu, jasmine rice, mango, cucumber, avocado, edamame, radish and black and white sesame seeds. It's the type of dish that will leave you feeling nourished with vegetables, fruit and protein. The Crispy Tofu Bowl is available at all Cactus Club Cafe locations.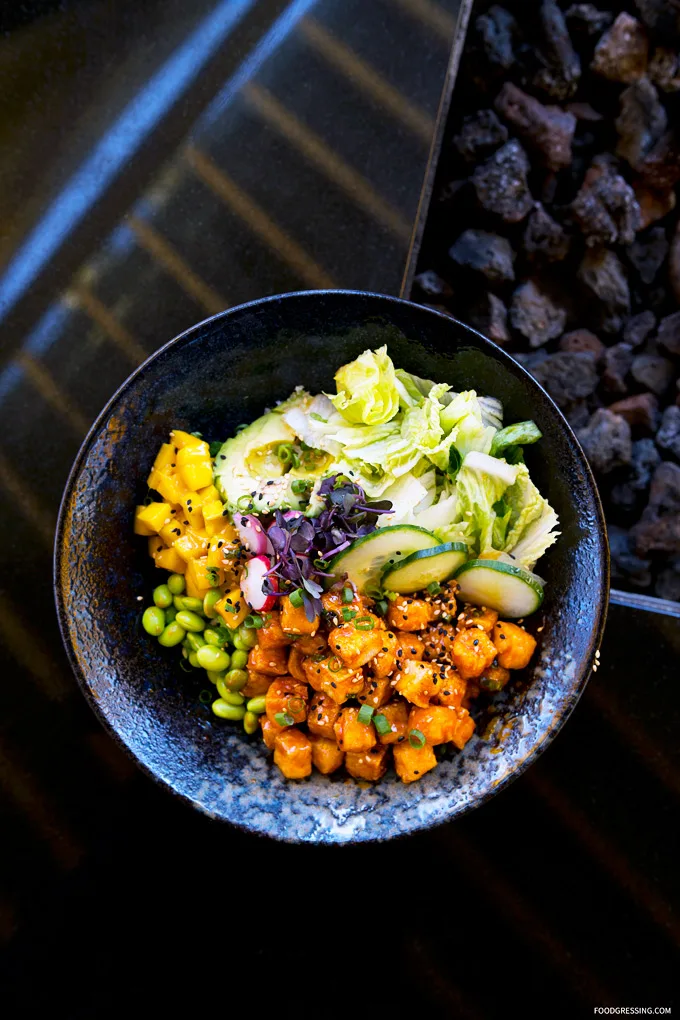 Disclosure: I was invited for a media tasting of the Crispy Tofu Bowl.
I tried the Crispy Tofu Bowl at the Cactus Club Coal Harbour location and was impressed by the bold flavours. The agedashi-style tofu was wonderfully crispy on the outside and its crispy coating had soaked up the soy-chili sauce resulting in an umami-filled experience with each mouthful of the tofu.
I liked the sweetness from the mango, creaminess from the avocado, the crunchiness from the edamame and the nutty flavours from the sesame seeds. The Crispy Tofu Bowl is described as vegan-friendly as it may have come into contact with non-vegan ingredients.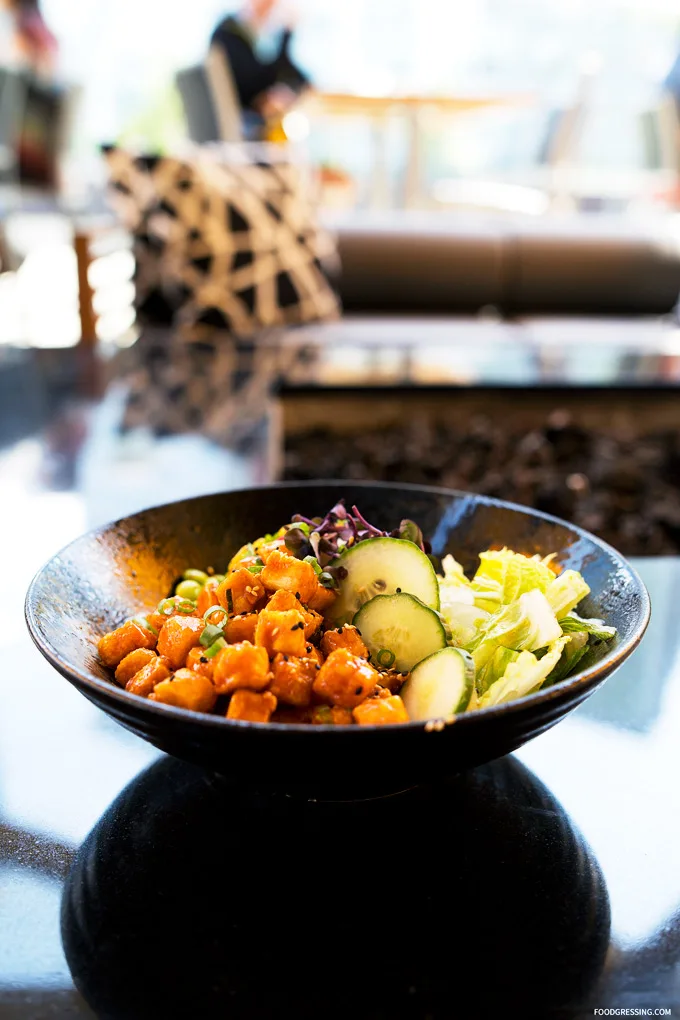 The Crispy Tofu Bowl was a definite mouthful of flavour explosion. I'd certainly recommend the dish and would love to have it again. For more information, visit here.