C Market Coffee opened up a few months ago in Coquitlam and is a small-scale boutique café and roastery. Their casual menu features all-day breakfast, brunch, lunch and dinner with Korean influences as well as in-house made pastries.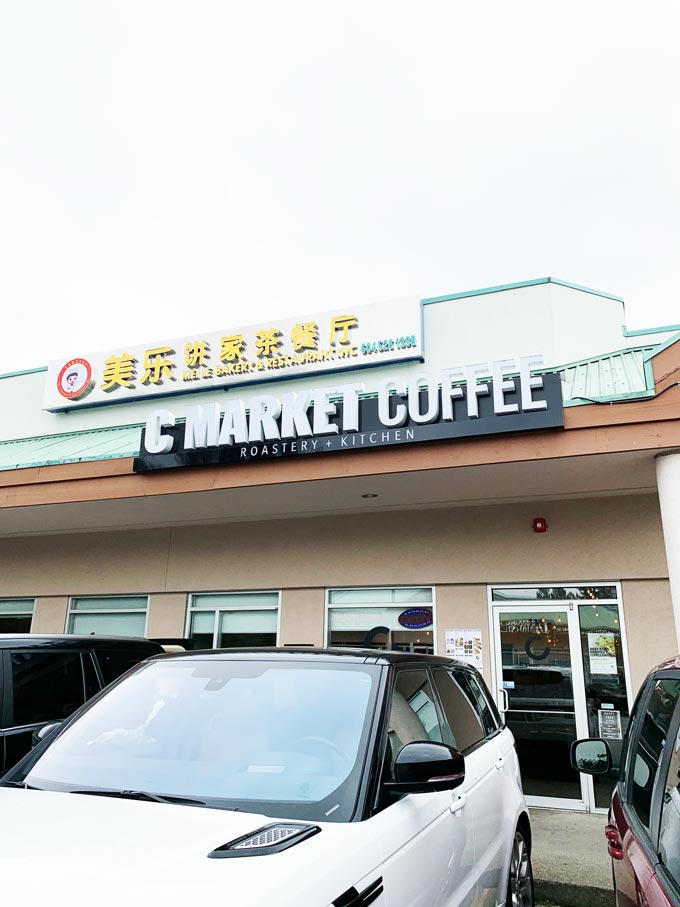 ---
On-Site Roastery
As its name suggests, C Market takes coffee seriously. The owner, Bridgette Hyun, tells me that the shop is named after the coffee commodity market, also known as the C Market. That is where the global price of coffee is determined every single day by traders at the New York Stock Exchange.
C Market roasts beans in small batches every day at their on-site roastery.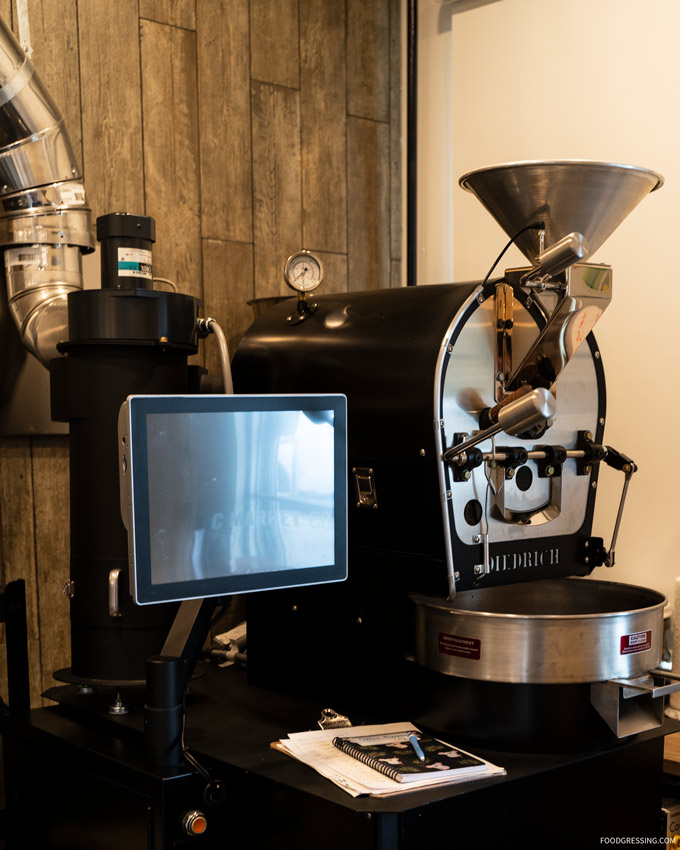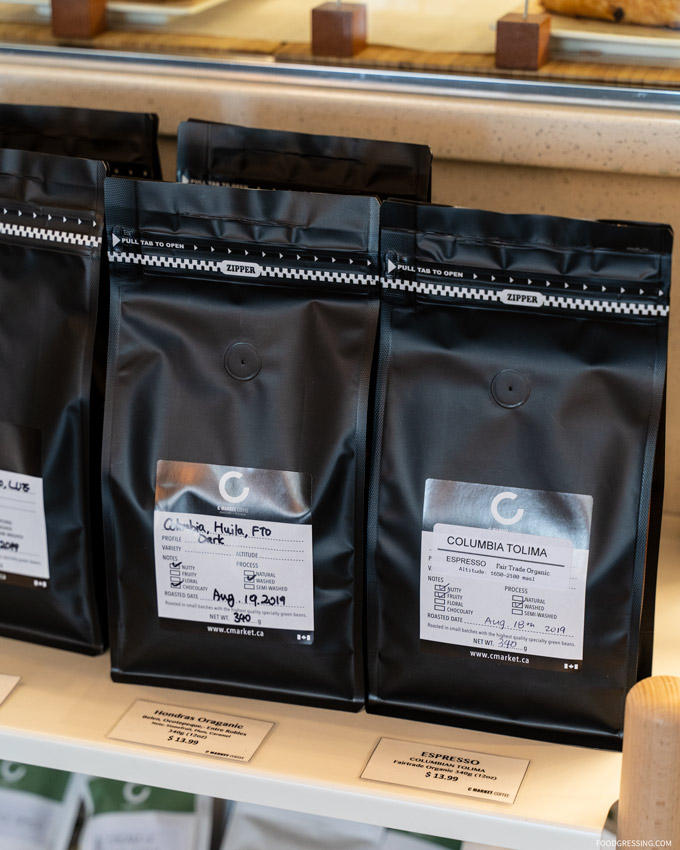 ---
C Market Menu
The all-day menu at C Market features benedicts, gourmet sandwiches, salads, soups, bowls, wraps, and even tapas. Their offerings have a mix of Western and Korean flavours.
---
What I Tried
I visited C Market Coffee as I was a media judge for the Vancouver Foodster Eggs Benedict Challenge. Their participating dish was the Porco Rosso.
It's a Korean-style, Spicy Pork Eggs Benedict featuring toasted English muffin layered with romaine lettuce, spicy pork, and a poached egg complemented with housemade, golden hollandaise sauce and crispy onions. It was served with hash, fresh fruit, and house special pickle.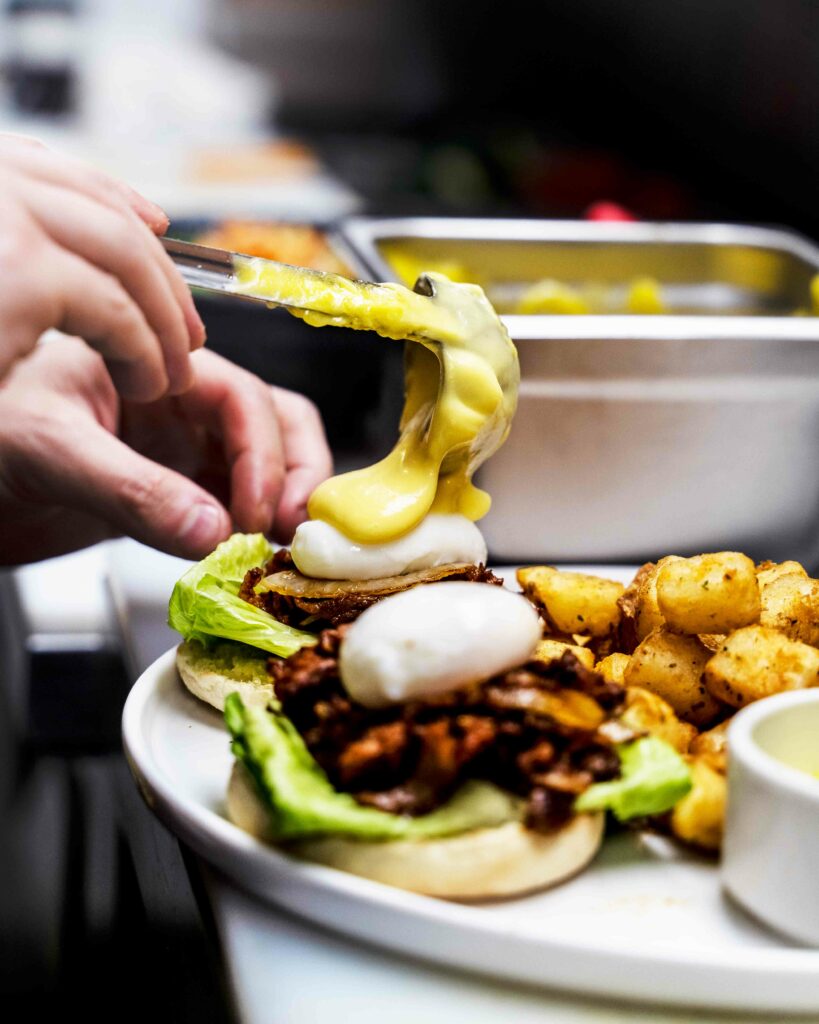 I liked the incorporation of Korean flavours for this eggs benny dish. The bulgogi was nicely spicy and flavourful. Perhaps they could have thought of using something else rather than a traditional English muffin to add a more creative element.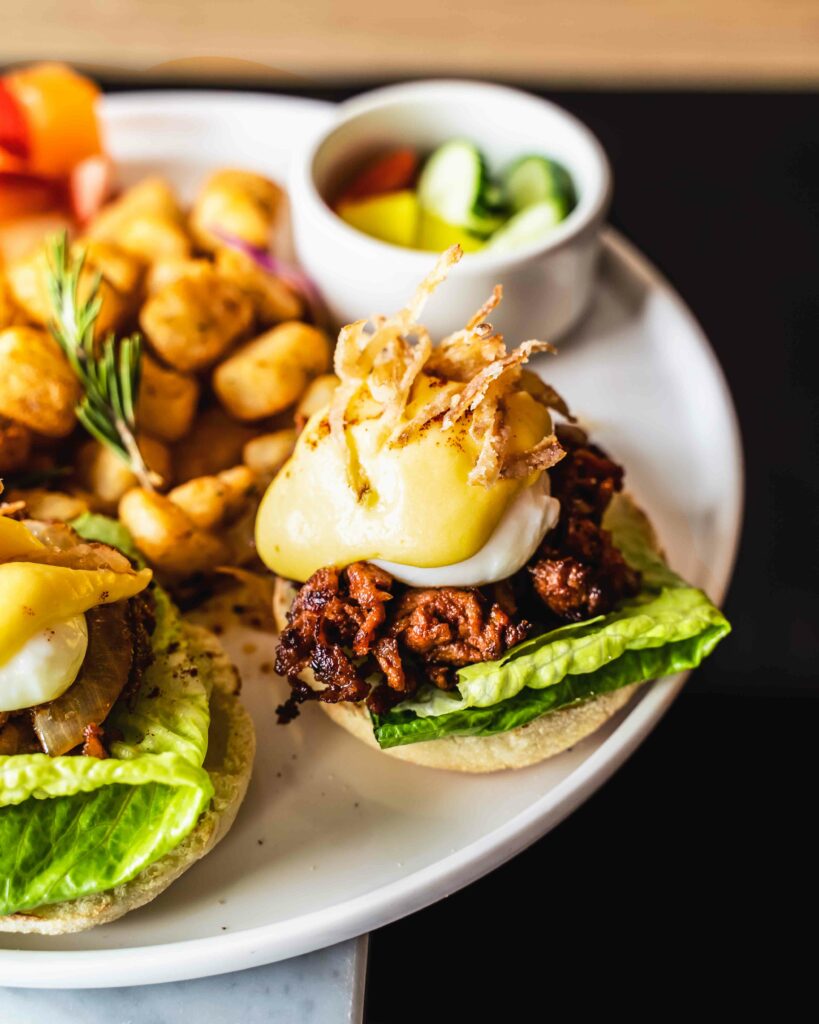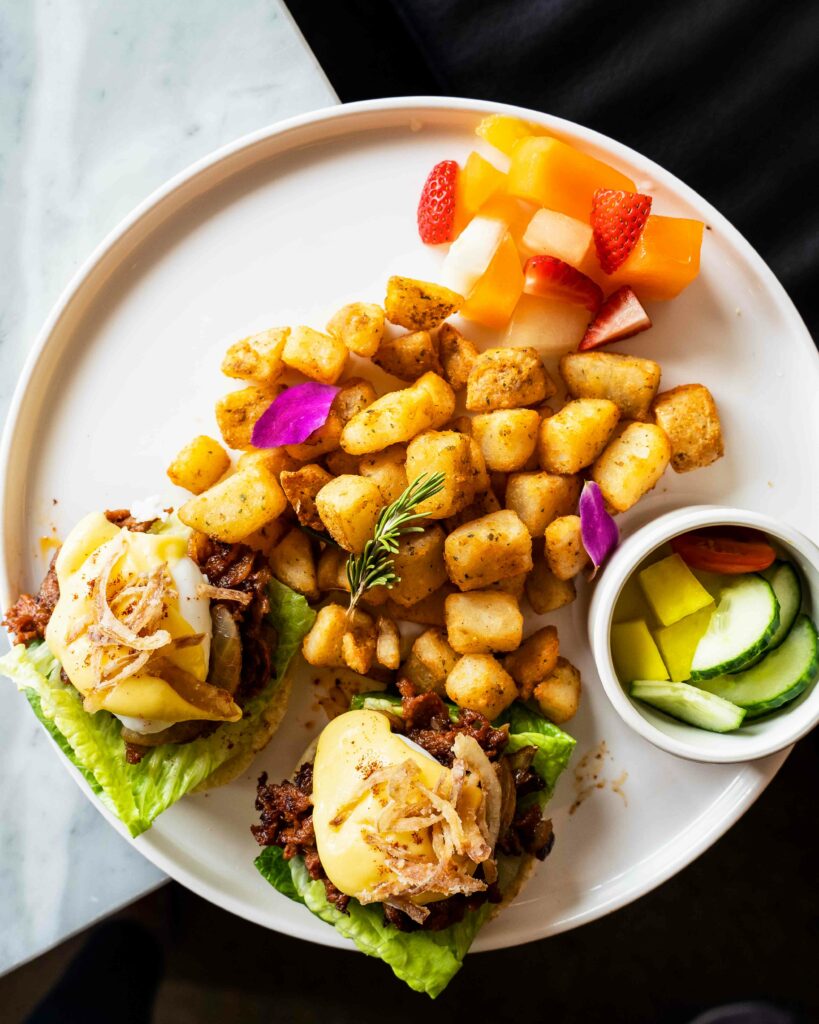 I also tried their Bulgogi Bowl ($14.50) featuring Korean style soy sauce marinated beef, bell pepper, onion, mushroom, spinach, kimchi slaw, fried egg, jasmine rice and dressing. It was a very flavourful bowl and I liked how they presented the Gochujang dressing on the side so you can spice it up however much you want.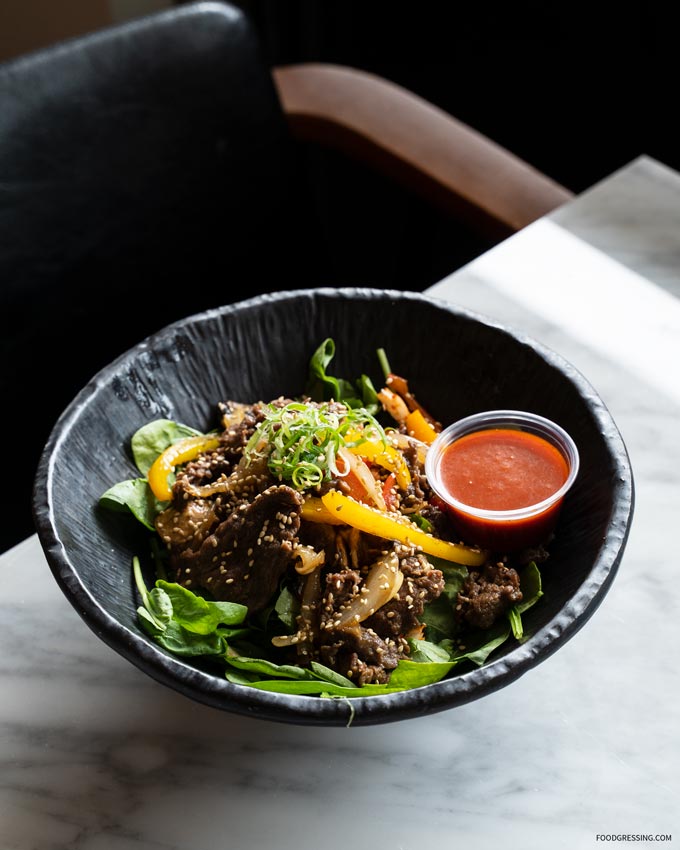 The Marshmallow Latte was a cozy and comforting drink. It is prepared by smearing a marshmallow spread along the rim of the cup and torching it. Grab a graham cracker to get some toasted marshmallow and wash it down with the delicious latte!
It definitely brings you back to those campfire feels. The sweetness of the marshmallow and graham crackers contrasts with the slight bitterness of the espresso.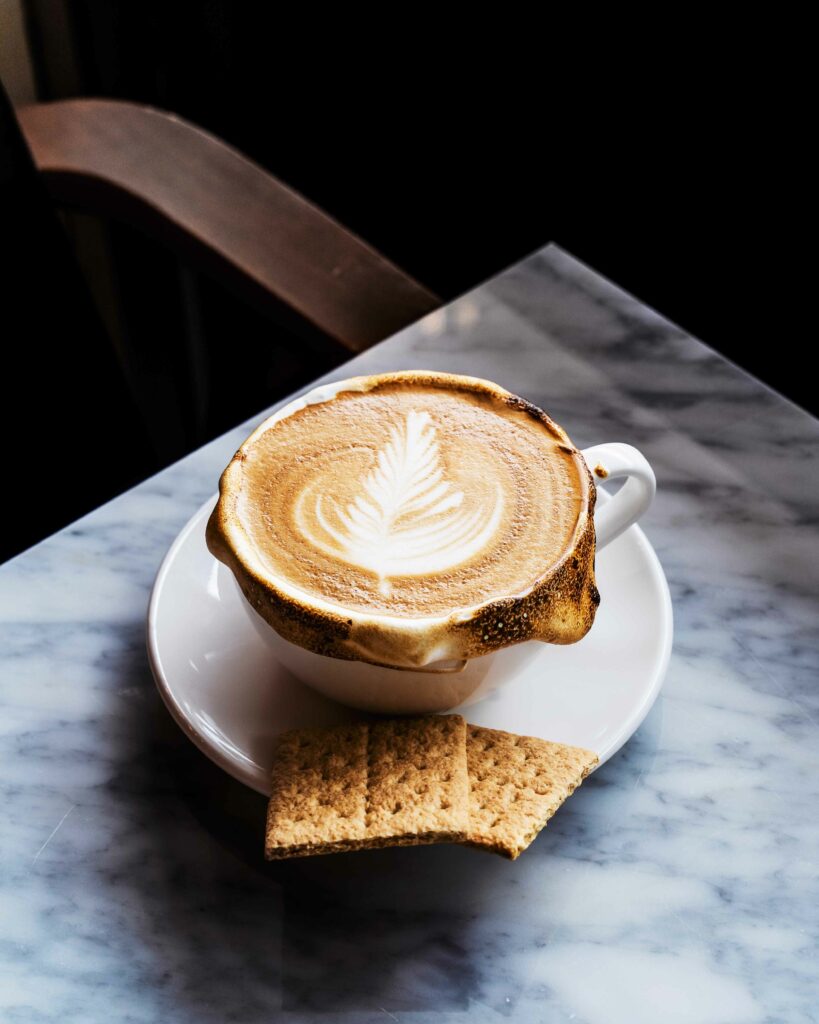 The menu at C Market Coffee is very extensive and I'd be interested to return in the future to try more of their offerings.
---
C Market Coffee
11-100 Schoolhouse St, Coquitlam, BC
cmarket.ca