The Burger King Impossible Whopper is now available in Canada following a successful US launch.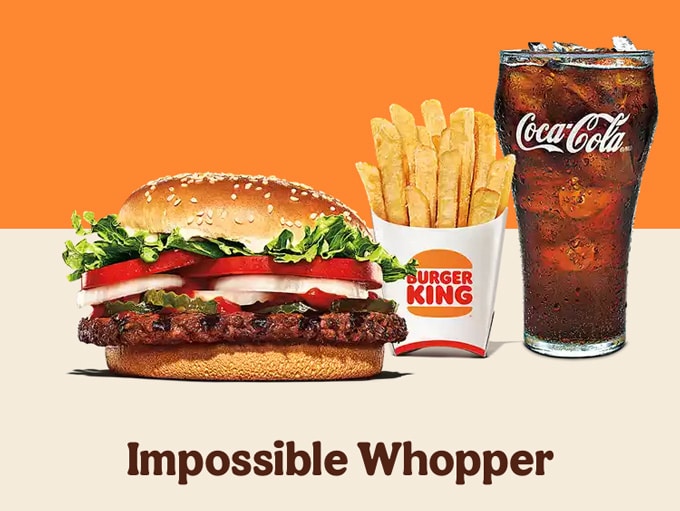 The Impossible Whopper launched in the United States in 2019, and in Ontario in March, but is available as of April 12 – in all participating Burger King restaurants across Canada.
The Burger King Impossible Whopper is a collaboration between Burger King and Impossible Foods.
Burger King is the first quick-service restaurant in Canada to put the award-winning, plant-based Impossible Foods patty on its menu nationwide.
Ingredients
Just like the classic version, the Impossible Whopper is made with
a flame-grilled patty topped with freshly sliced tomatoes and onions
crisp lettuce
creamy mayonnaise
ketchup
crunchy pickles on a toasted sesame seed bun
The Burger King Whopper is an icon with a unique, flame-grilled taste. With Canadians looking for more plant-based options, Burger King is excited to launch a burger that is just as juicy and delicious as the classic Whopper.
Price
The Impossible Whopper is $6.88 (based on Vancouver, BC pricing). A Medium Combo is $9.99 and a Large Combo is $10.99.
Nutrition
The Impossible Whopper is 688.6 calories. Here is more nutritional information:
Fat: 36 g
Saturated Fat: 11.6 g
Trans Fat: 0.4 g
Cholesterol: 10.1 mg
Sodium: 1555.7 mg
Carbohydrates: 61.9 g
Fiber: 5.8 g
Sugar: 14.6 g
Proteins: 29.1 g