Bright Eye Brewing is a newer, small batch brewery in Kamloops with a bright, welcoming tasting room.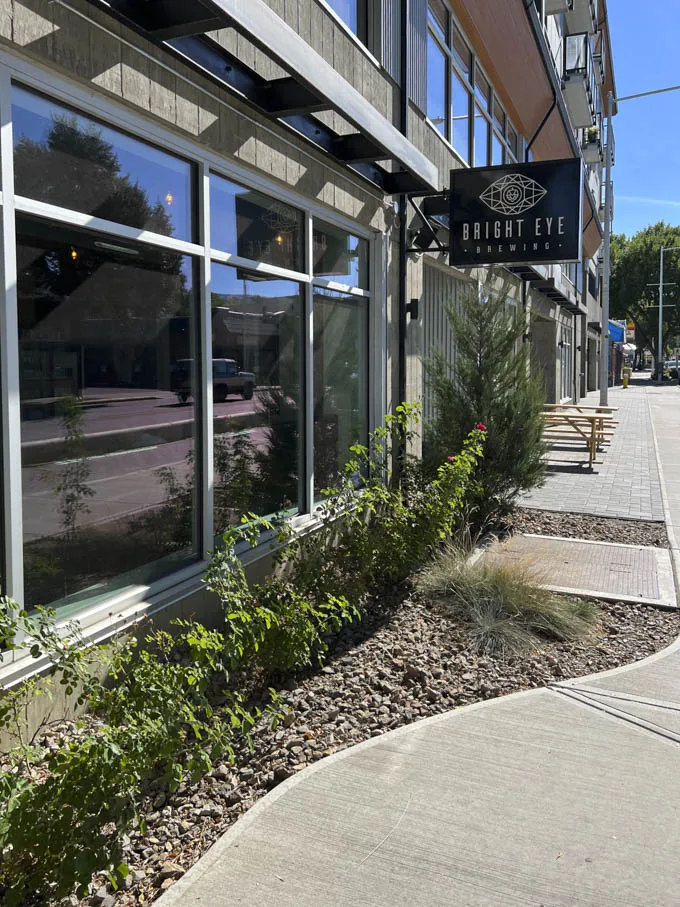 They have an inviting indoor space with large windows and natural light as well as patio seating.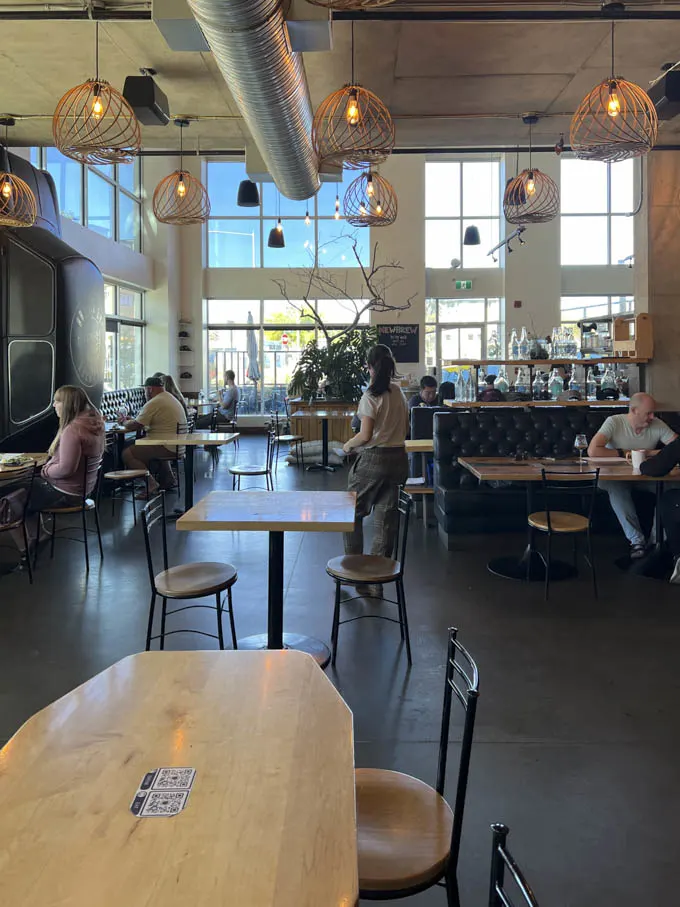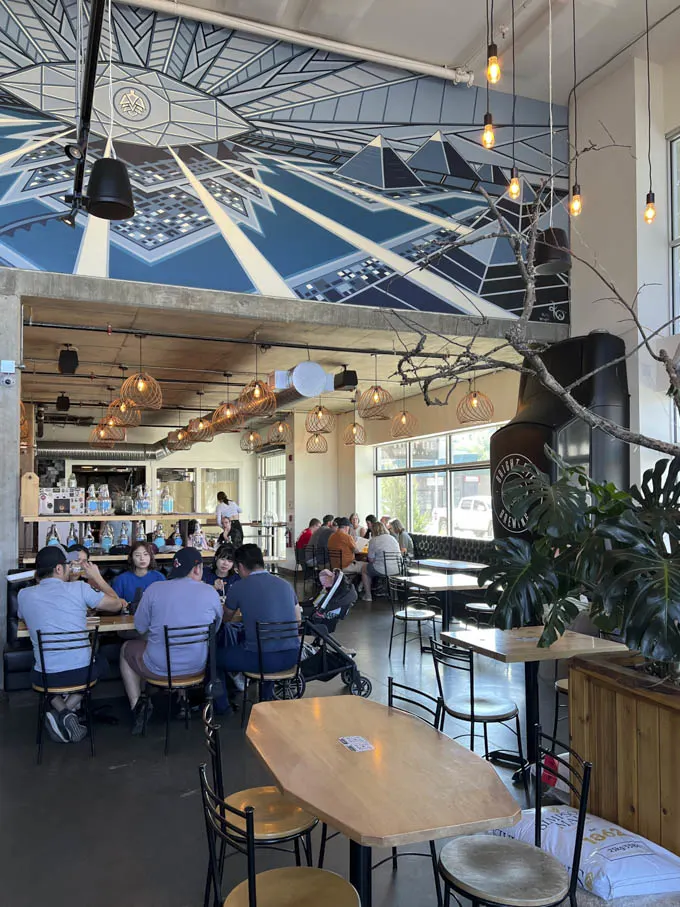 They feature a fresh, ever-changing lineup of innovative beers served right from the tanks they were made in.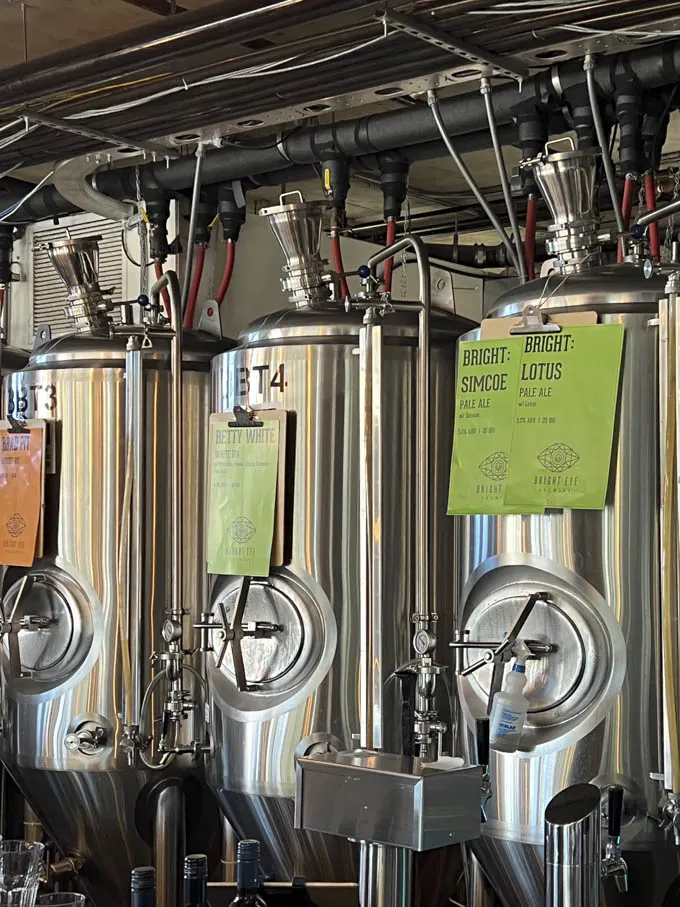 While beer is their specialty, the food menu is not an afterthought. Think made to order pizzas; hearty burgers and sandwiches; and whimsically named gourmet items like That Bougie Poutine; Sweater Weather Brisket; Briskrogi; The Cajun Cubano and more.
We went in for weekend brunch and had the following: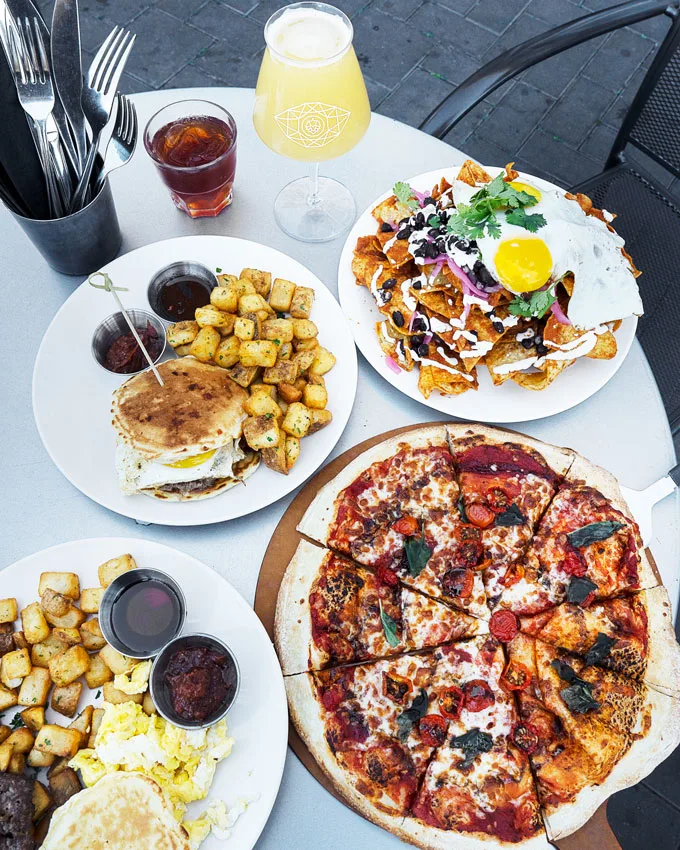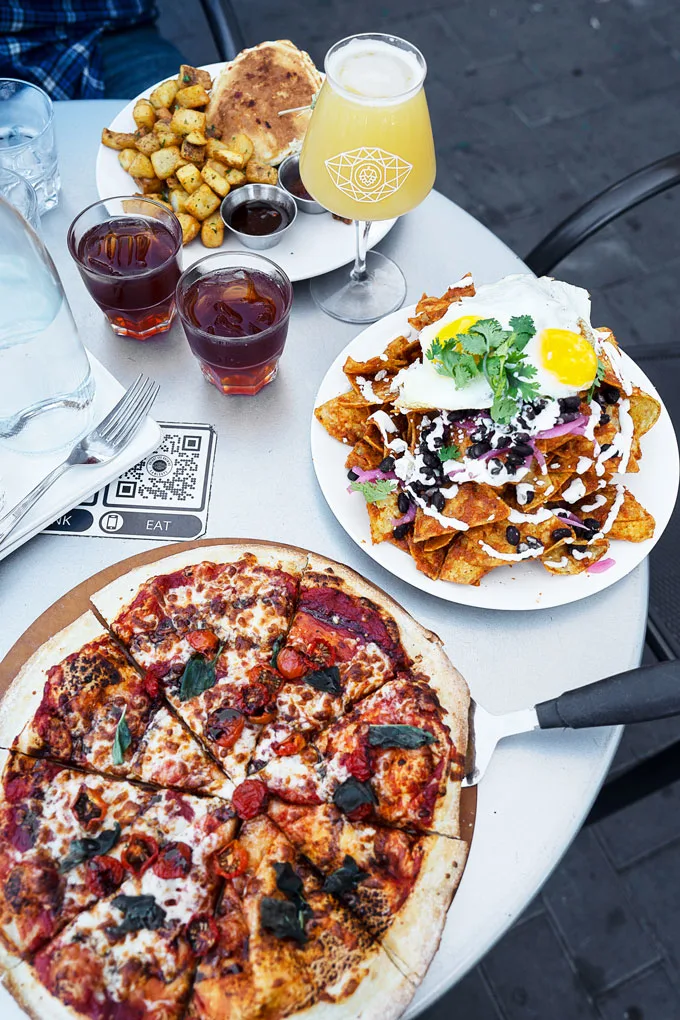 Simcoe Pale Ale 5%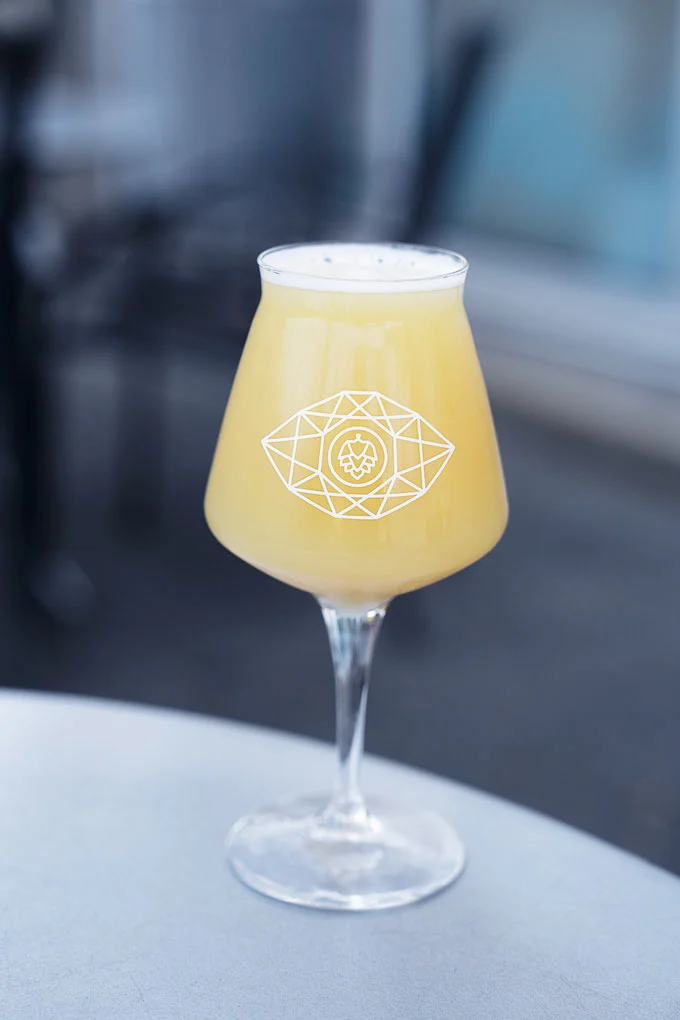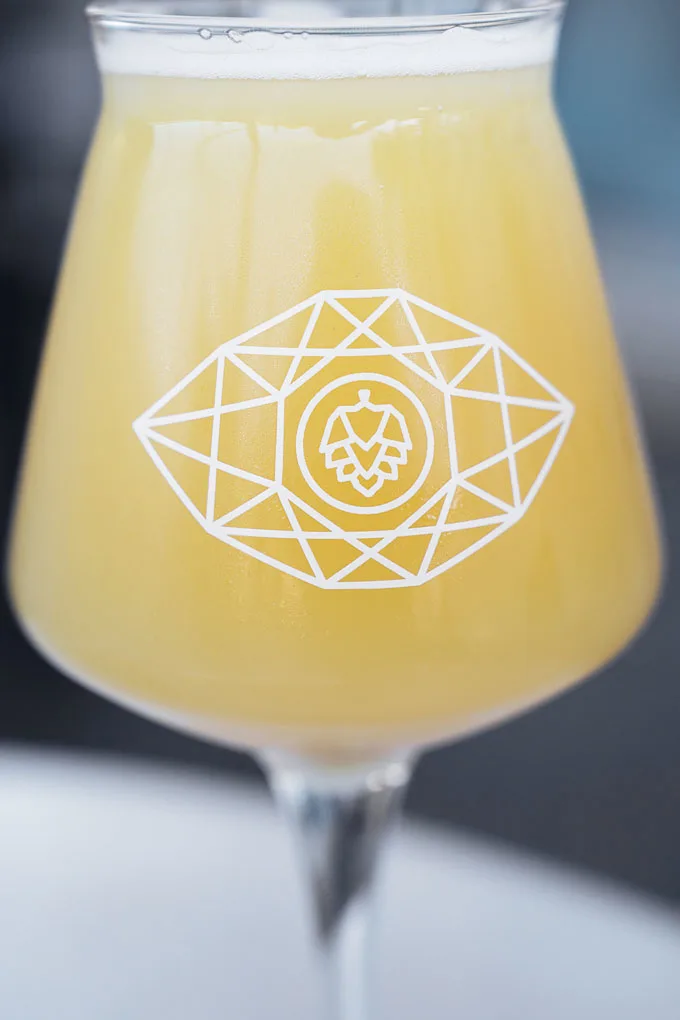 The Mitch Griddle – Maple Toffee Studded Pancake Bun, Runny Egg, Sausage Spiced Short Rib & Brisket Patty, American Cheese, Garlic Aioli. Served with Hash Browns and a Side of Sriracha Maple Syrup. Pretty good.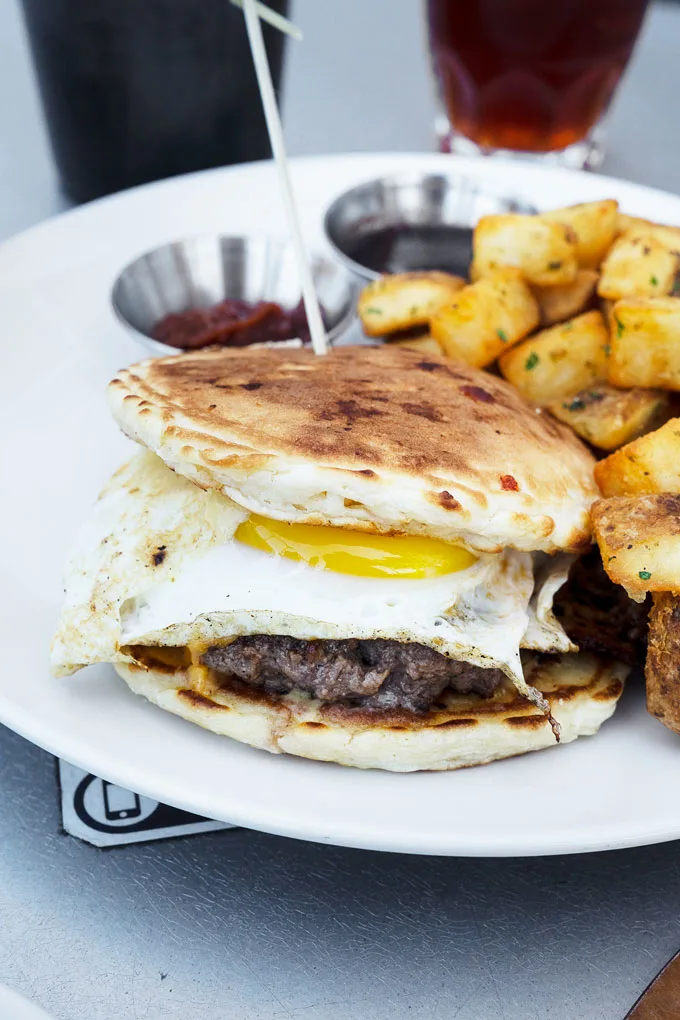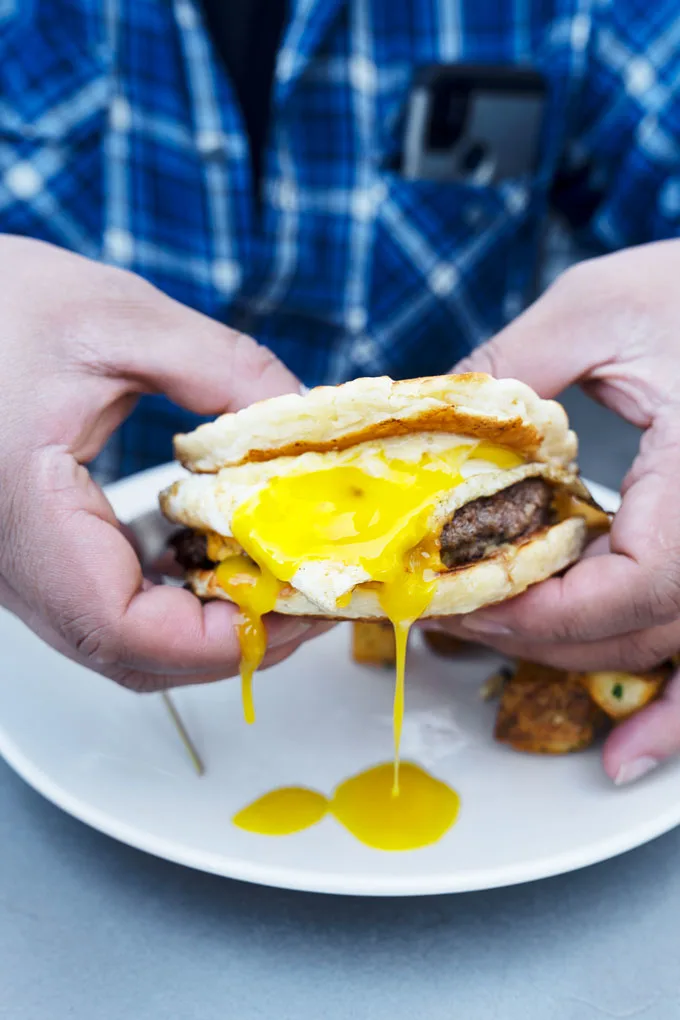 Huevos rancheros. This dish could have been better if the nachos were crispy. They were pretty soft and soggy. Not sure I would recommend this or order it again.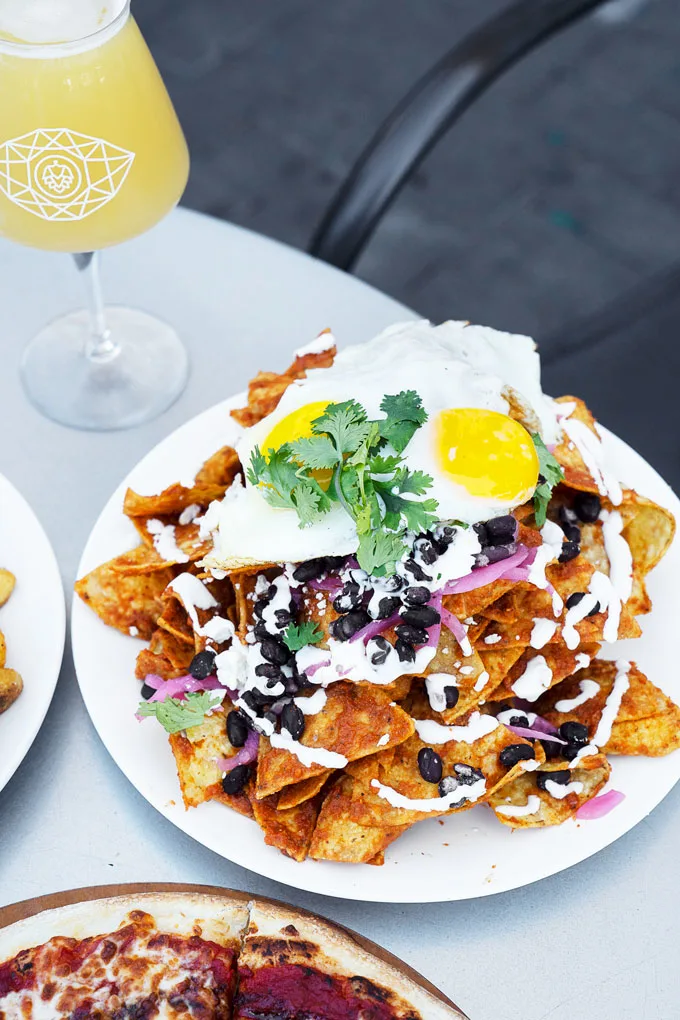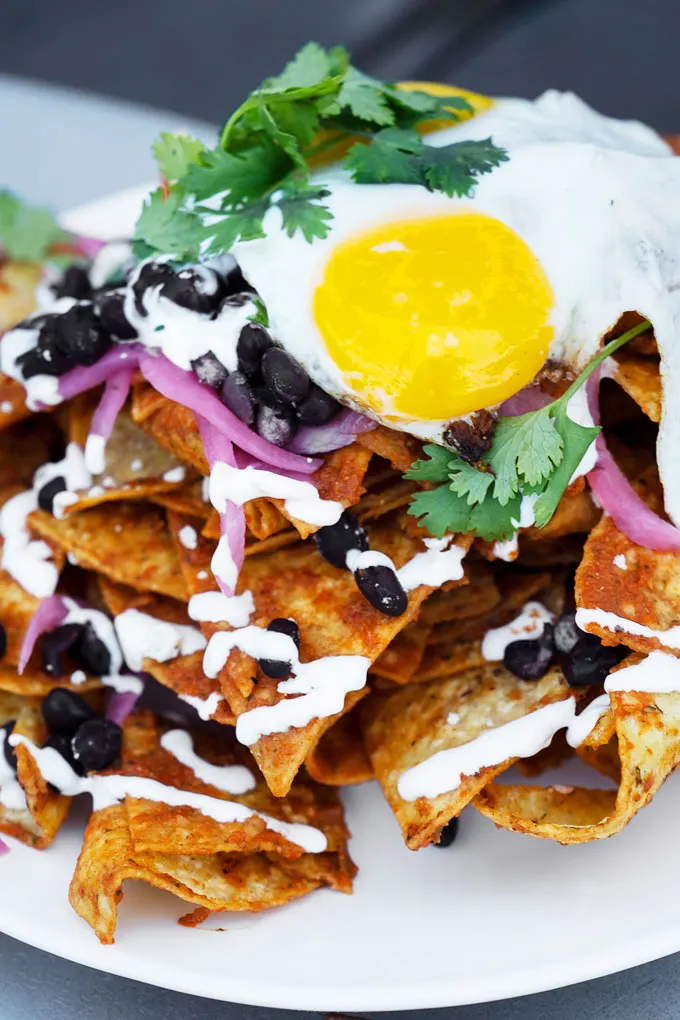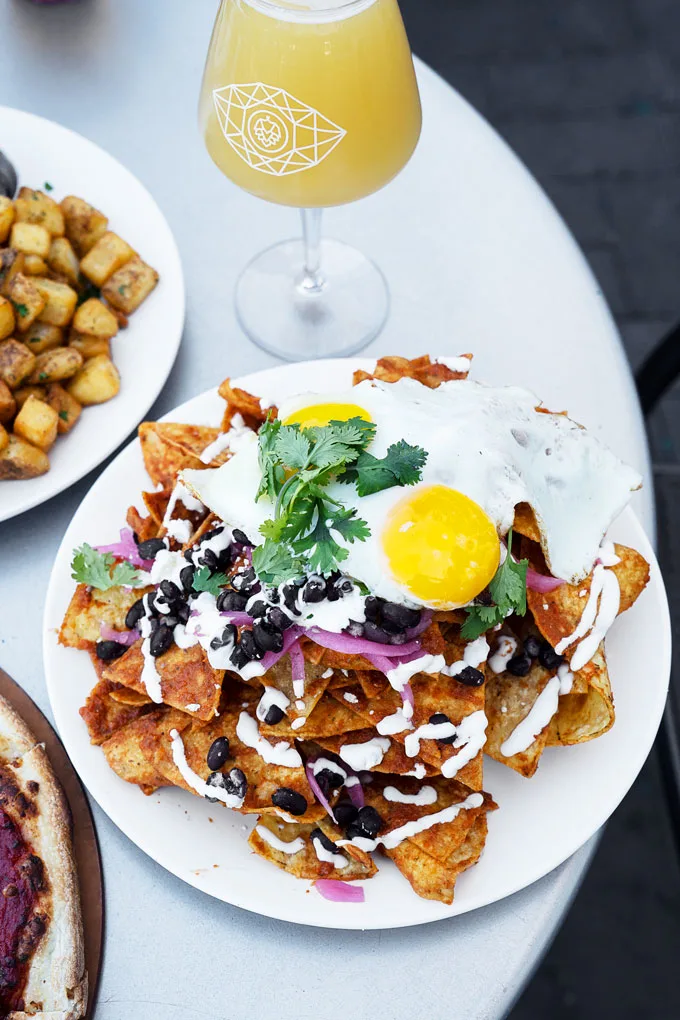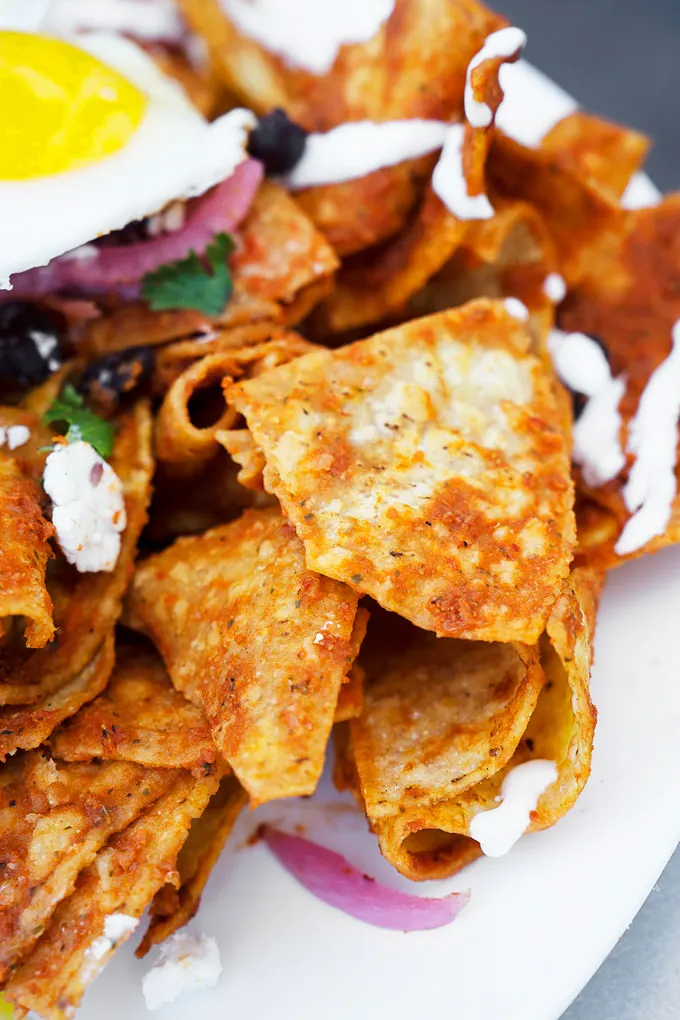 Kid's Brunch Plate – One Maple Toffee Pancake, Two Scrambled Eggs, Hash Browns. My sons enjoyed the dish.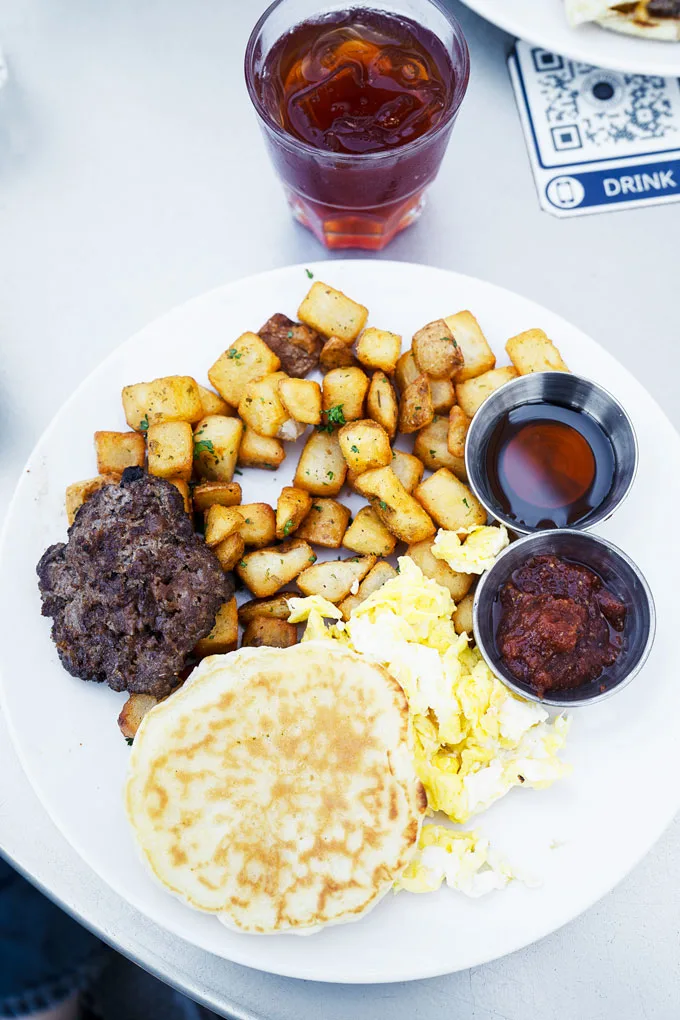 Margherita Pizza – Oven Roasted Tomato, Fresh Basil, Mozza, Balsamic Reduction, Tomato Sauce. Mild flavour with a nice thin crust.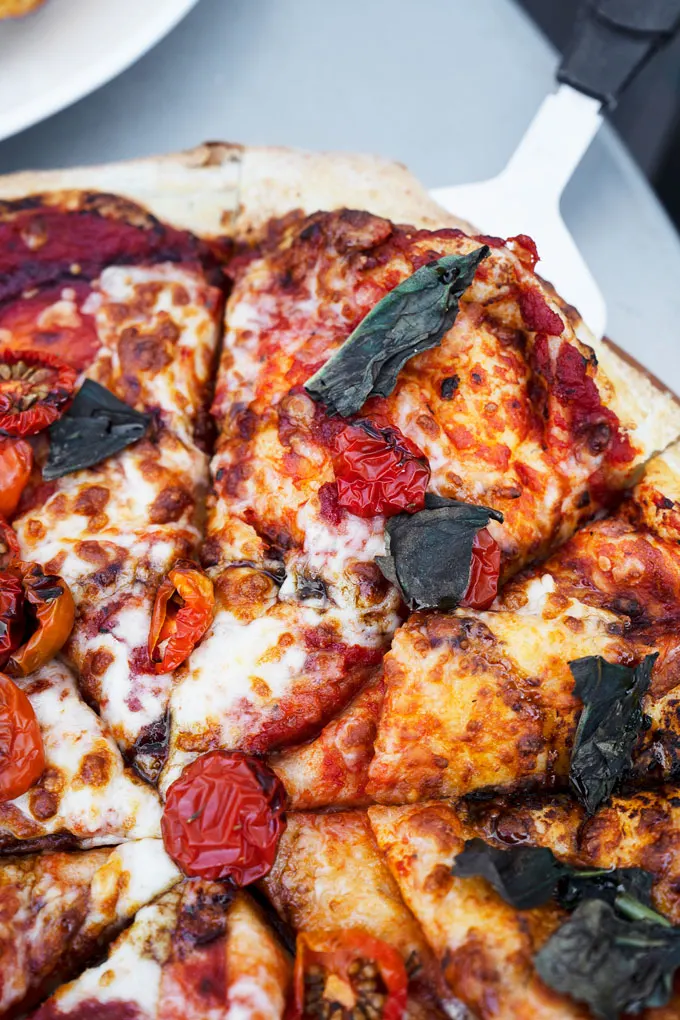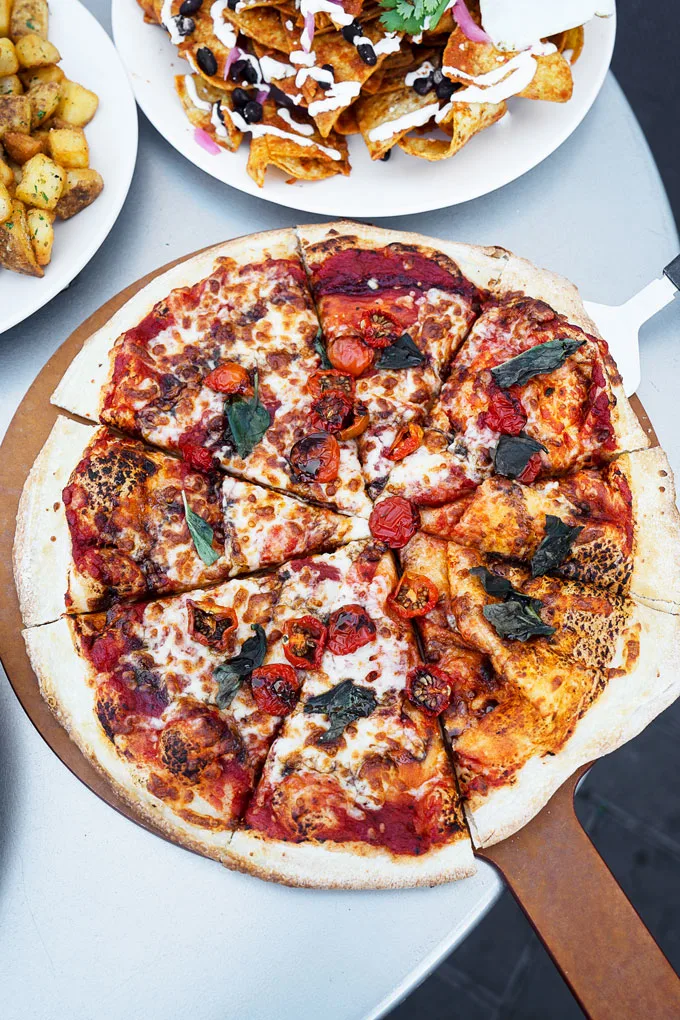 Service, the beer and food we tried were OK. Overall decent experience at Bright Eye Brewing.