While thanksgiving holiday is just one day, I've made it a point to be thankful and grateful for today and every day.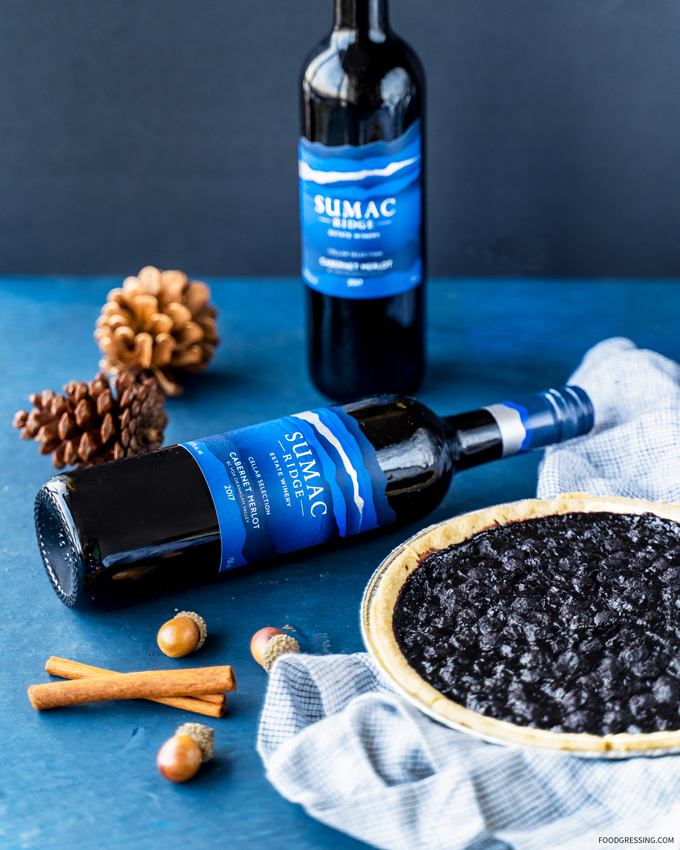 It was a pleasure this past week to try Leslie's (A Life Well Consumed)'s Boozy Blueberry Pie featuring Sumac Ridge 2017 Cabernet Merlot.
I loved the nice, hearty rich flavour and of course, it made our home smell SO GOOD!
Leslie has posted her recipe on her blog and the filling is super simple to make for a no-frills go-to pie filling.
It goes well with a simple pie crust dough as well as a premade crust (which I got from Save on Foods).
Have a Happy Thanksgiving!