Did you know that a large portion of bakeries don't make their own baked goods but rather rely on mixes or preordered bases? At Bliss Bakery there are zero shortcuts in the kitchen.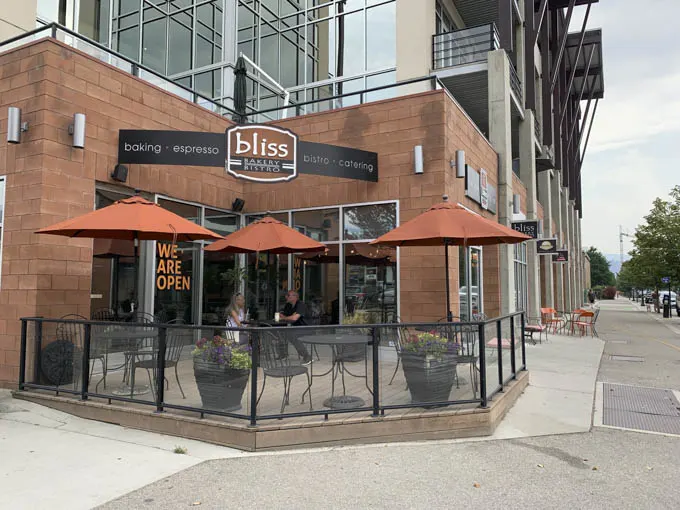 While their overflowing shelf spaces seemed stocked with every kind of sugary indulgence imaginable, every product is made entirely from scratch with no added chemicals or preservatives.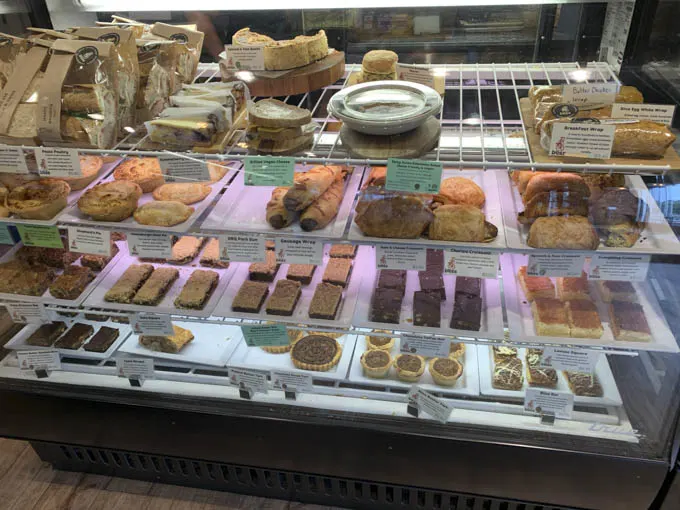 On the menu at Bliss Bakery are breakfast items (like the Bennywich and Spinach & Feta Quiche); pastries (like the Lemon Square and Chocolate Peanut Butter Tart); Croissants (like Almond and Ham & Cheese); Sandwiches (like the Pesto Poultry and Ham & Swiss); Soups (like the Hearty Black Bean Vegan and Spicy Sicilian Bean); Salads (like Pesto Orzo and Greek Salad); and more.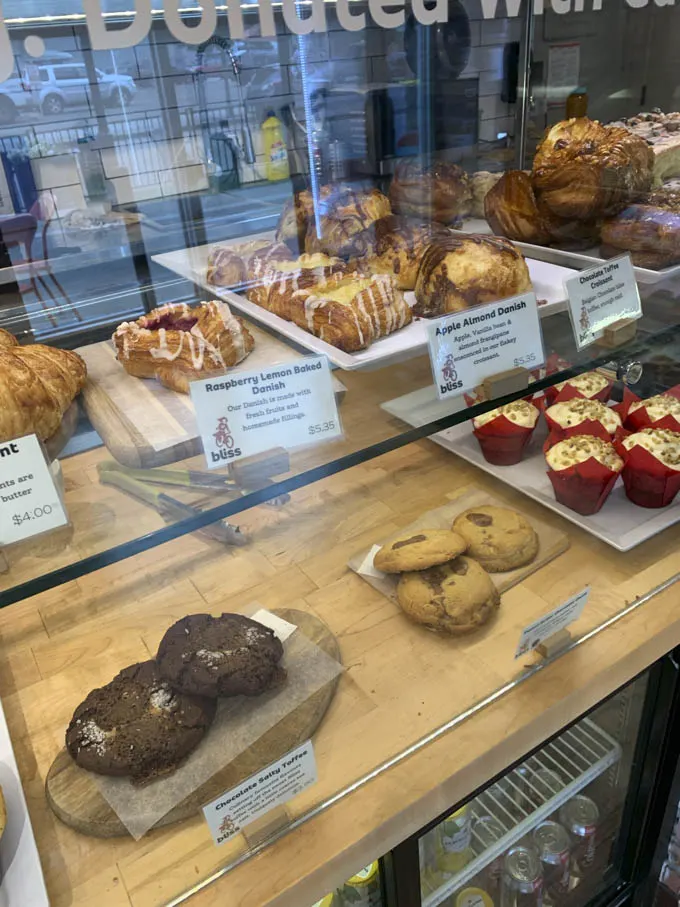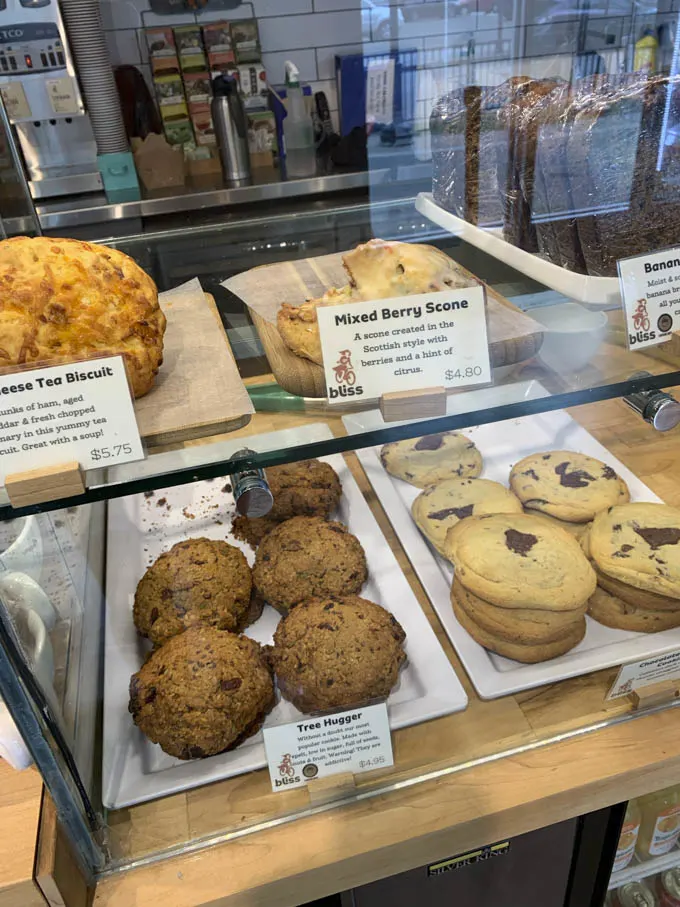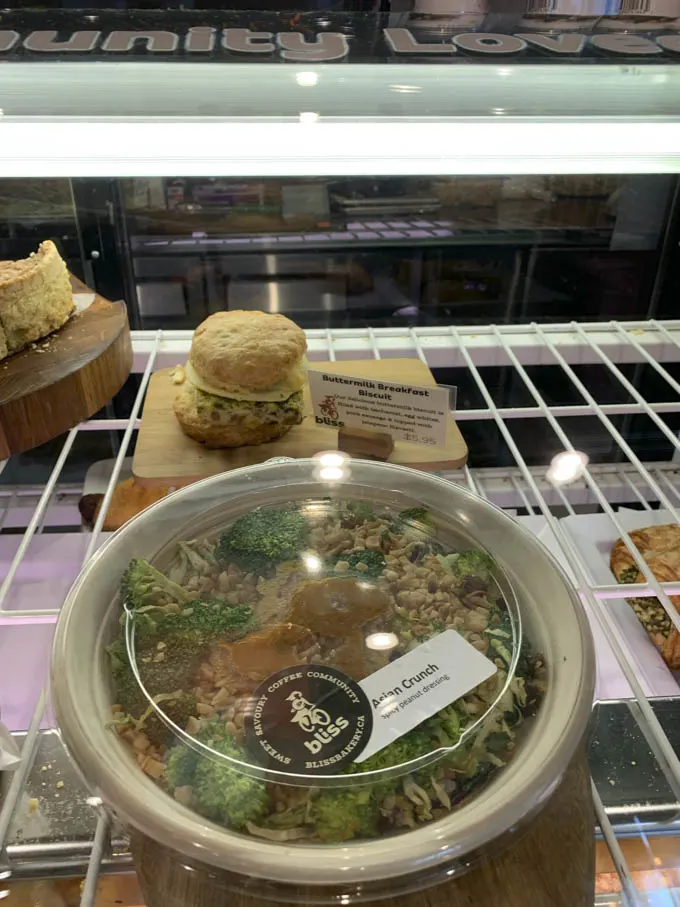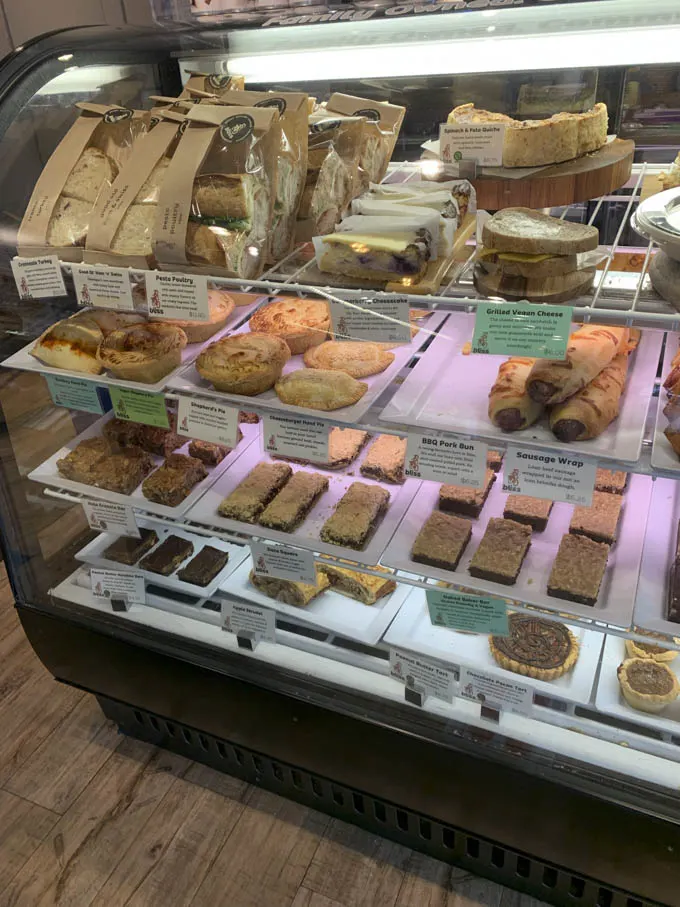 Their dedication to pure, artisan baking has earned them the reputation as one of the best bakeries in Kelowna.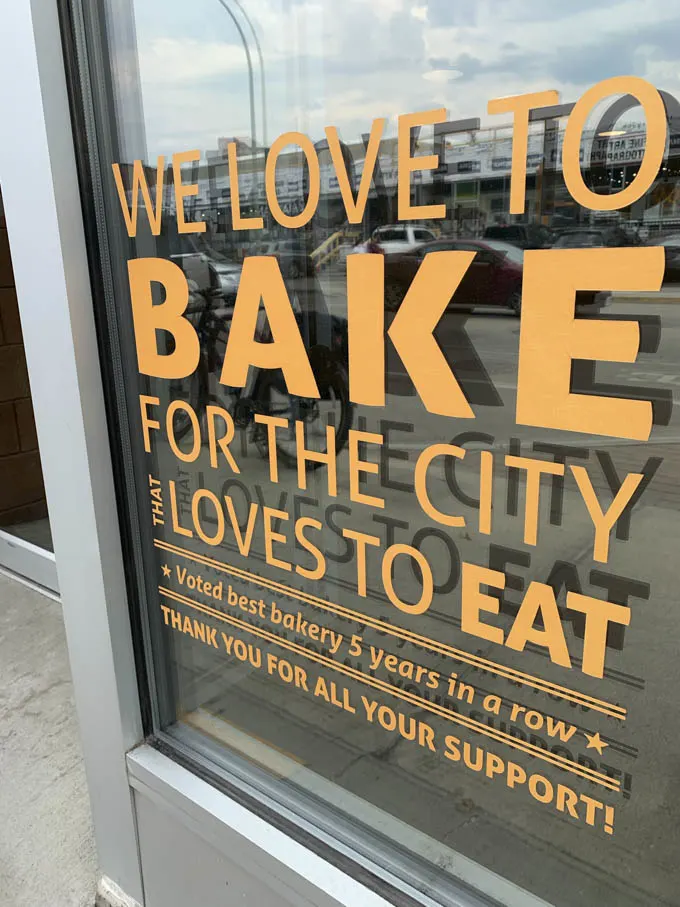 Stop by for some all-day breakfast, lunch, a warm cup of locally roasted Cherry Hill coffee, or choose a baked treat from a seemingly endless assortment of desserts, breads, and croissants.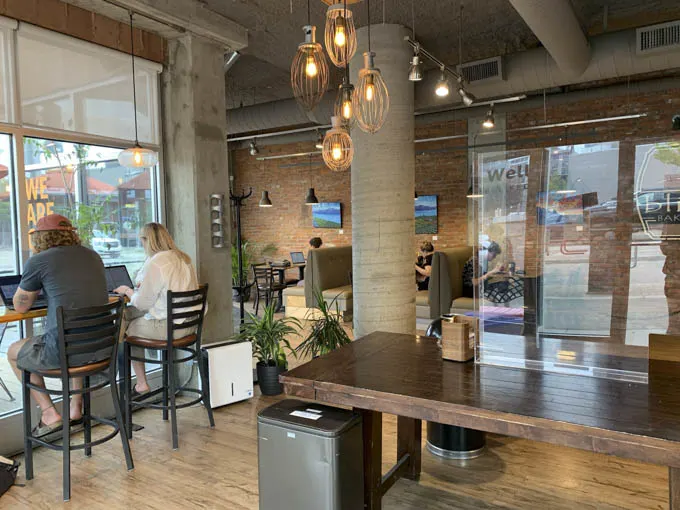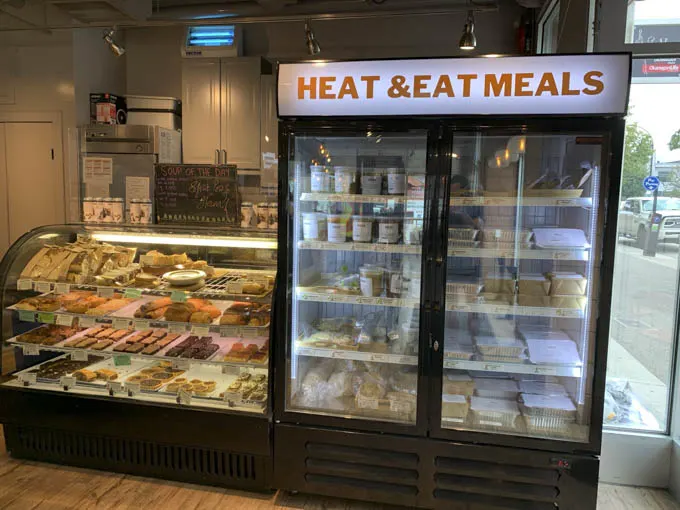 We enjoyed the Chorizo Breakfast Biscuit; Apple Strudel; Cheeseburger Handpie; and Tree Hugger Cookie (made with spelt, seeds, nuts & fruits).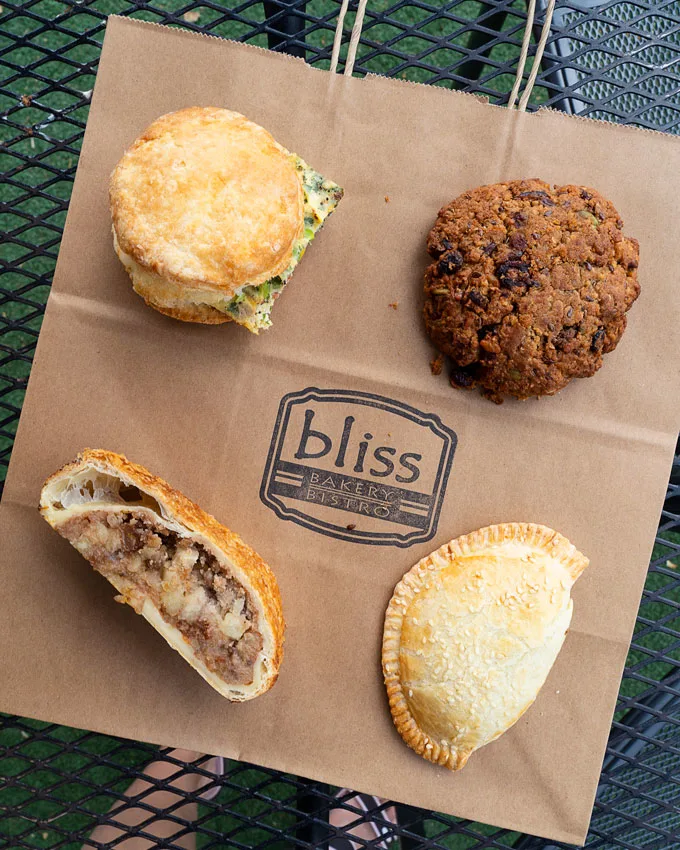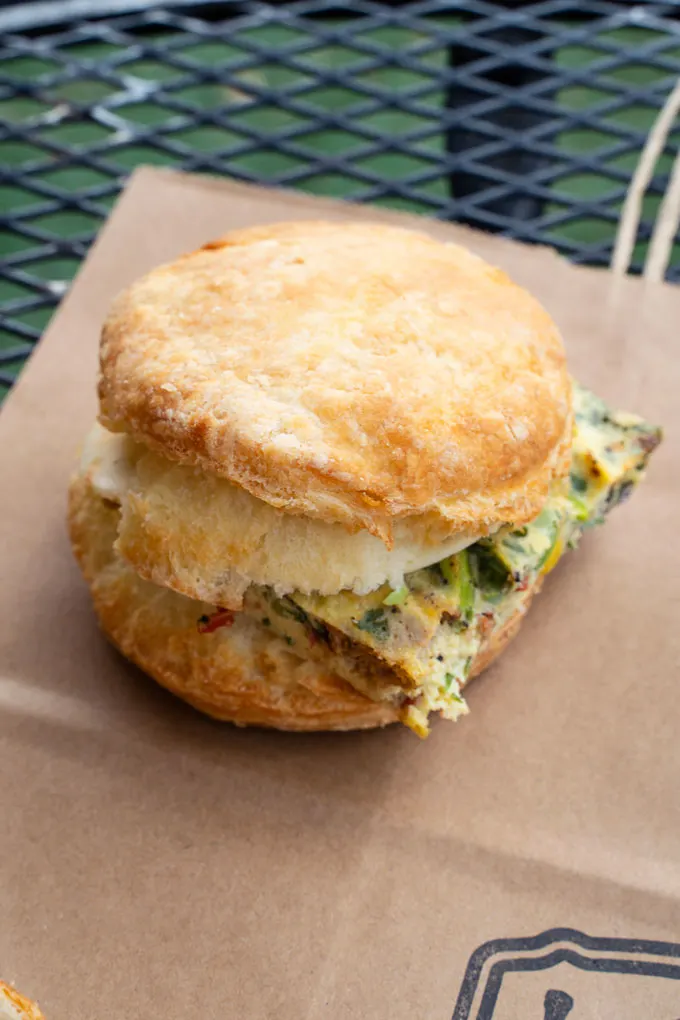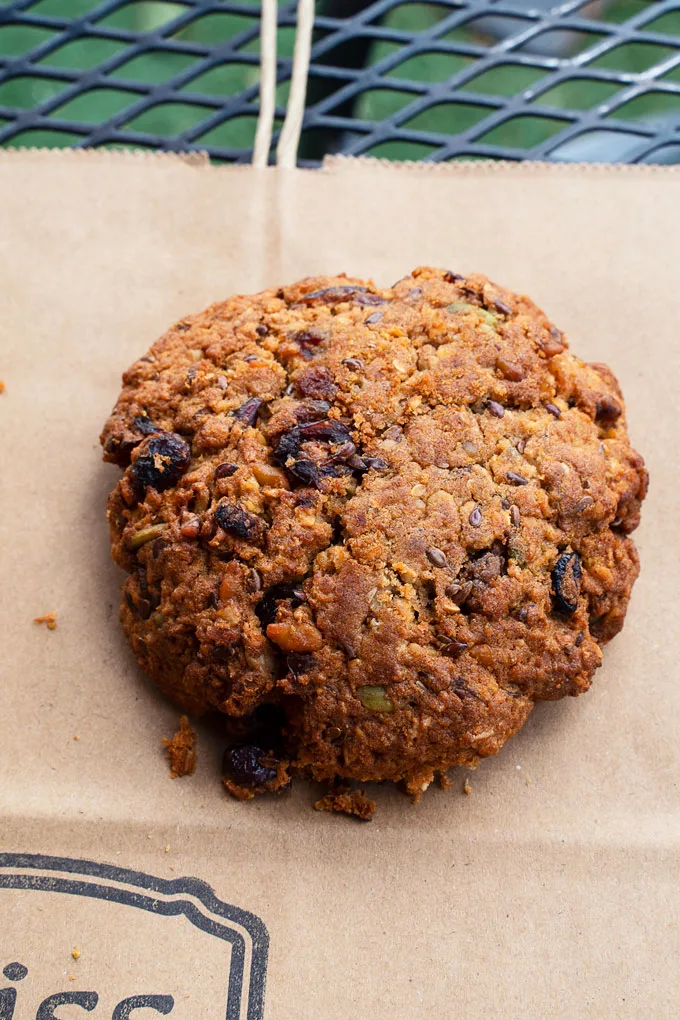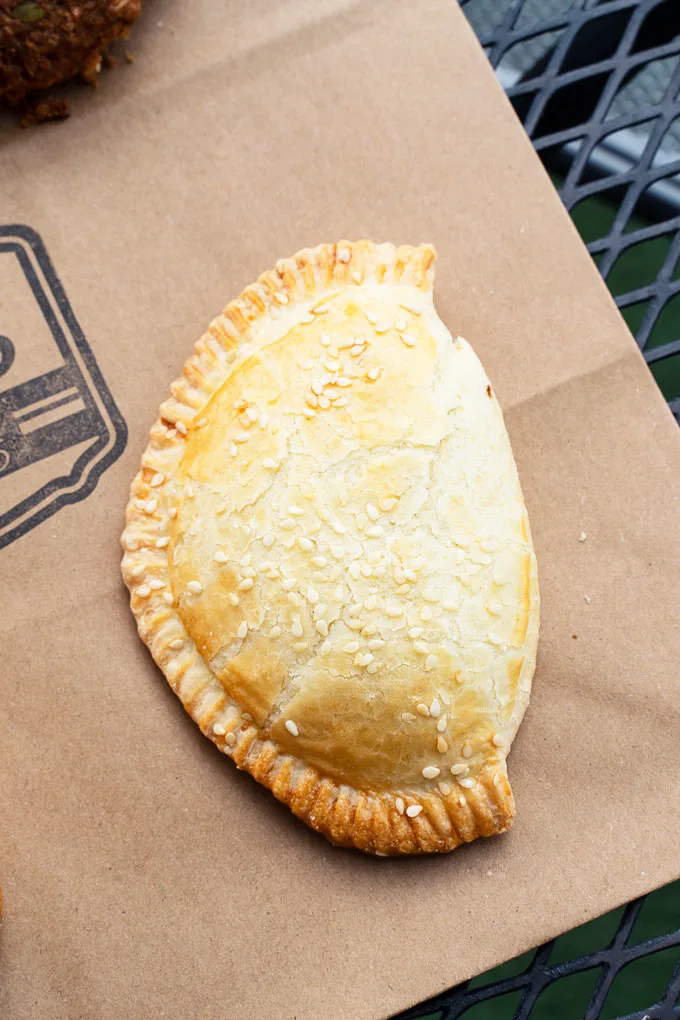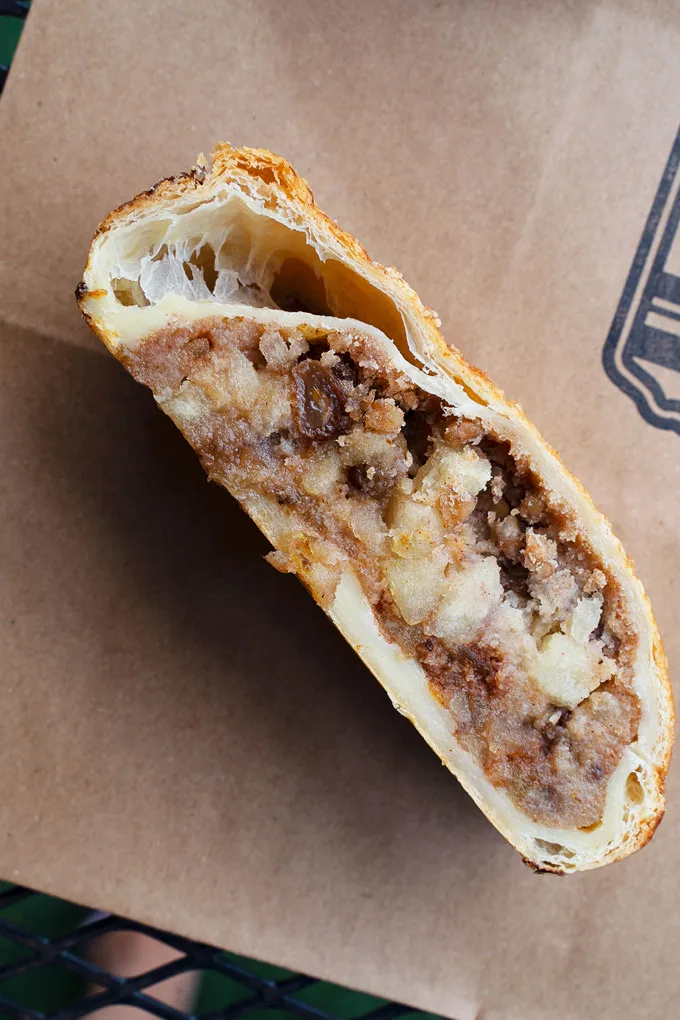 1289 Ellis St #109, Kelowna, BC
www.blissbakery.ca